ARTICLE FROM thegrio.com (Full story click here)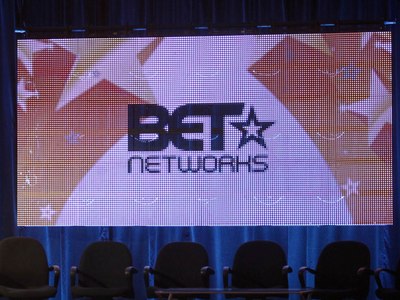 I have been waiting to say something on this topic for awhile and then I saw the above article in The Grio website so I said now is the time to say my views on Black Entertainment Network.
I have been very disappointed in the programming on B.E.T. for a long time. In my opinion there is to much videos and reality shows and older programs and not nearly enough news programing.
I remember when B.E.T. had a nightly news program at about 10pm Seattle time that I never missed. It was a very good program hosted by Jackie Reid. It had news and views from the African American point of view every night. Why the program was taken of was and is beyond me. That was just crazy in my opinion.
Their needs to be more news specials on B.E.T.  Much more. More primetime news shows maybe hosted by Ed Gordon and other B.E.T personalities. News on the programs of unemployment in the African American community, teen suicide, the drug and gang problems in our communities, the problems of students dropping out of school and on and on. This is not happening like it should on B.E.T.
I want B.E.T to be more like CNN. News, news and more news. You can come to local programs like my program "Music Inner City TV" for some music videos etc. But even with my show, I try to entertain and educate.
I hope B.E.T. President Debra Lee will see the light and do much more news programming and less videos and reality shows and older programs like Bernie Mac and shows like the Game and others.
I want more positive stories on for instance President Obama because as we know MSNBC and CNN and for sure Fox News does not do enough positive stories on our President and other politicians. Why not a "biography" type of program with profiles on Morgan Freeman or Halle Berry or even Rev Jesse Jackson or Denzel Washington etc.
This is just my opinion. I agree with the folks at the Grio. I hope and pray the B.E.T. will give us much more news and views from the African American community. A good way to do that is to bring back "The B.E.T Nightly News" right now!!   Gordon Curvey
"Music Inner City TV" is celebrating twenty years on the air. Thanks to those of you who have supported us thought the years.
And thanks to EVERY ONE for making "Music Inner City News Magazine" the #1 urban website on the Internet from the Northwest!!