ARTICLE FROM huffingtonpost.com (Full story click here)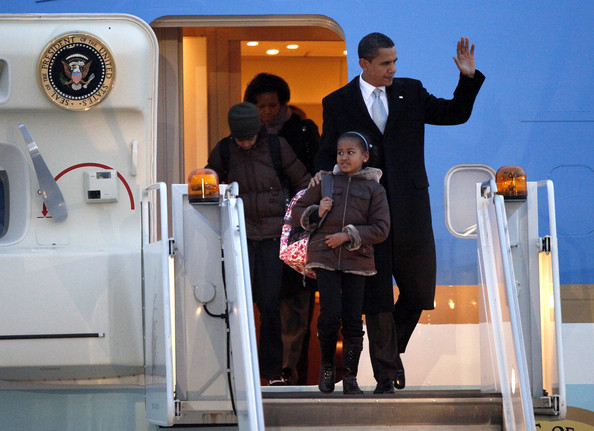 President Barack Obama recently held a series of interviews with about five reporters from various cities at the White House.
One reporter I guess you can say got under the President's skin during a interview. A reporter from WFAA in Dallas Brad Watson asked questions of the Prez and continued to basically talk when the Prez was not finished answering his question.
He did it numerous times. So after the interview, President Obama had to let Mr. Watson know that he was not happy with the reporter not allowing him to finish his answers. Watch the video with the President and Watson by clicking the link above.
This is not the first time reporters have cut the President off before he is finished answering a question. Fox News host Bill "Mr. Full oF Himself" O'Reilly cut the President off over and over during a interview a few months ago and also another Fox News host did the same thing. Why is this happening to the President Of The United States?
I do not remember this happening to President George W. Bush. But it has happened to President Obama over and over. With Watson, you can see the disrespect in his face he had for the President. He seemed to want to make a clear point that President Obama was not popular in Texas.
The cutting off of the President before he finished answering questions by Brad Watson and other reporters is total and flat out disrespect of the President Of The United States. Pure and simple readers.
Check out some of the latest in urban sports news on "Sports Inner City Online" at www.sportsinnercity.com  One of only a few urban sports websites on the Internet. Plus you can find Ustream TV, ESPN "Right Now" with the latest in NBA and NHL playoff highlights and more!!