ARTICLE FROM the root.com (Full story click here)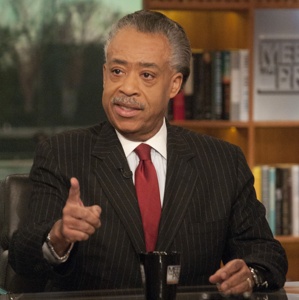 It seems because of his good ratings in his fill in time on MSNBC, Rev Al Sharpton may get a hosting position on MSNBC real soon.
It seems a lot of folks have a problem with this. The question is why? I don't understand at all. Why do folks have a problem with Rev Sharpton having his own program? Is it because he speaks his mind on issues that deal with the African Americans and people of color?
I think that is it. That is for sure readers. What else can it be? Their is not another reason. Rev Sharpton is speaking up for folks on the left and poor folks in the inner city and standing up for President Obama.
Heck, we have a ENTIRE NETWORK, FOX NEWS THAT STANDS UP FOR THE RIGHT AND HAS BASHED PRESIDENT OBAMA EVERYDAY SINCE HE TOOK OFFICE!
Hosts like Hannity, O'Reilly, Beck and their guests like Laura Ingraham and others have treated the first African American President Barack Obama like DIRT each and everyday. Hannity and former Fox News host Beck treat President Obama MUCH WORST on their radio shows.
So why do folks have a problem with Rev Sharpton maybe getting a hosting gig on MSNBC? I don't get it readers. It is very very unfair.
Fact of the matter is a African American host is needed on prime time cable news and on CBS, NBC and ABC because right now their are ZERO. the NAACP and the National Urban League are speaking out on this issue of a lack of a African American host in prime time cable news.
If Piers Morgan can be hired to replace Larry King, a fella from England, then why do people have a program with Rev Sharpton? By the way I think Morgan is terrible. Give Ed Gordon or Roland Martin or even Tavis Smiley a prime time cable show?
I hope people will stop bashing the possible hiring of Rev Sharpton as a host on MSNBC. I have been watching him and he is doing a great job. By the way Rev Sharpton is former guest on Seattle's own "Music Inner City TV"   Gordon Curvey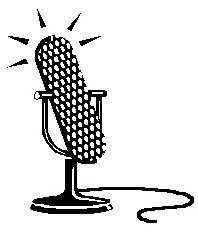 "SPORTS INNER CITY RADIO" podcast produced 7-27-2011. Urban sports news and issues. Based in Seattle. Also urban music and exclusive interviews with sports stars, coaches and more! TO LISTEN TO THE PROGRAM CLICK HERE
Advertise your event or business via a flyer/banner right here for our VERY low prices. Call 206-445-3989 or e-mail us at gcurvey@yahoo.com