Listen to the latest edition of "Music Inner City Radio" podcast hosted by Gordon Curvey. Produced 1-11-2012. Mixing music and urban sports plus exclusive interviews.
ARTICLE FROM mediaite.com (Full story click here)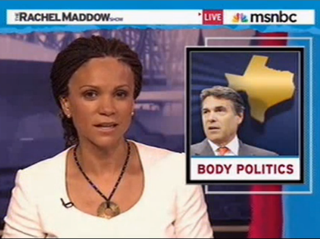 Found out some great information today that I did not know but when I found out I was so happy! Professor Melissa Harris-Perry was given her own program on MSNBC starting Sunday Feb 4th.
The program which is not named right now will air at 7am Seattle time. Perry has done very well as a sub for other hosts on MSNBC. The ratings was good and the management at MSNBC decided hey let's give her a program. This is great. Even though it is early on Sunday, I will be watching. Of course we can always go online to view a webcast of her show on-demand.
A HUGE shout-out needs to go out to the management of MSNBC for allowing African Americans in Rev Al Sharpton and now Proffessor Perry to have their own programs. It gives the nation views and opinions that was not heard before on broadcast and cable TV except for the Rev Jesse Jackson for a short time a few years ago. The program was not on the air very long.
Here is a question. What is CNN waiting for? They are not opening the doors to African Americans to have a program and instead gives a program to Erin Burnett with her show "Outfront". It is time for CNN to offer a program to say Roland Martin or someone else.
The word is called diversity. MSNBC knows about this word. They also have Tamara Hall hosting news everyday too. Of course you see I am not even talking about Fox News. Why? Because it just ain't going to happen on Fox News. Real talk. Not in my lifetime.
So a big shout out again goes out to the management of MSNBC for allowing Tamara Hall, Rev. Sharpton and now Professor Perry to host and have their own programs. It makes me very happy!!  Gordon Curvey