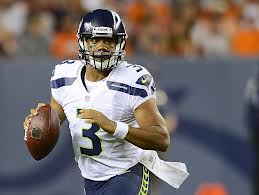 "M.I.C News Magazine" will have a report after the game between our Seattle Seahawks vs. Washington Redskins so please come back right here!!
Well as 2012 ends and 2013 starts, we here in Seattle are happy as football fans that our Seattle Seahawks are in the NFL playoffs to play RG3 anf the Redskins under the leadership of Head Coach Pete Carroll. Man what a season!
It will be a game that will feature two dynamic young and very intelligent QB's in RB3 and Wilson.
Man it is going to be a exciting game. And both teams are good on defense too. It is not all the offense.
Readers I just knew that Russell Wilson was going to be a future star. I saw it in him while he was playing in college for the Badgers. I saw a star in the making. And then I saw it in pre-season games that the Seahawks played. While guys like former NFL QB and now football radio jock Hugh Millan was calling Wilson "a teacher's pet" on local sports radio station KJR, I knew he would be a future star in the NFL.
Millan called Wilson "a teacher's pet" more than once over the air with his buddy fellow radio jock on KJR Dave Mahler basically backing him up. They both wanted Matt Flynn to start and that Wilson should sit and watch and learn behind a "experienced" QB in Flynn. I was NOT buying it at all. By the way Millan called Wilson "a teacher's pet" because Coach Carroll was standing behind Russell and bragging about him because of his steller play during the pre-season. Now Millan and others look like fools!
Under the leadership of Russell Wilson, the Seahawks are in the NFL playoffs. And by the way, RG3 is another future star just like Andrew Luck with the Colts. And all three of them are in the playoffs! Unreal. The playoffs will be off the chain this year and it is wide open to see who will be going to the Super Bowl. We in Seattle hope it is the Seattle Seahawks!!