"One Man's Opinion" by Gordon Curvey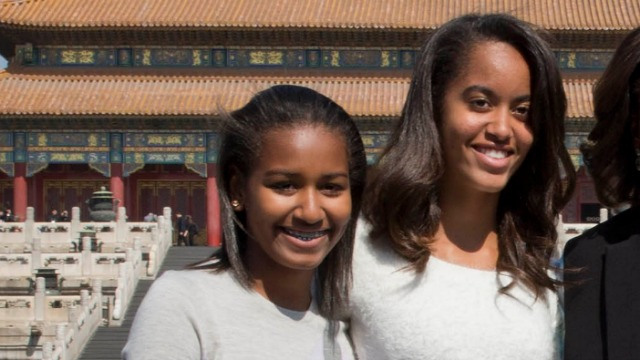 I kind of feel sorry for Sasha and Malia Obama the daughters of President Obama and First Lady Michelle. Why you ask? It is because these young ladies will have secret service with them for the rest of their time on earth as daughters of the President and First Lady.
Hopefully they will grow up and become well rounded females and hold jobs and have fun as young teens. Of course President Obama and Michelle do there best to keep their daughter away from the public eye as much as they can. Heck when was the last time we have heard them talk in the public eye? It has not been since they were younger in the interview I think on 60 Minutes.
They have appeared at a Washington Wizards NBA game and a few other public events but in reality we really do not see Sasha and Malia much ad this is fact and that is the way the Obama's want it.
To keep it real this happens to many kids of U.S Presidents. They are kept away from the public eye until they are older. Malia is 16 and Sasha is 13 and we have seen them grow up in the White House. What a way for two young ladies to grow up.
Recently Sasha and Malia were named in a list of 25 Most Influential Teens Of 2014 by Time Magazine. Which is great. A lot of young people want to know what is really going on with Sasha and Malia. How do they enjoy going to a movie or do they go to the movies or what kind of young lady things do they do as daughters of a President of the U.S.
It will be very interesting to see as the young ladies grow older and when there parents leave the White House, what paths Sasha and Malia will take. Will they be more public and do interviews? What college will they go to? Will they play sports? Malia is tall and we do know she is interested in sports. Guess we all will see.