"One Man's Opinion" by Gordon Curvey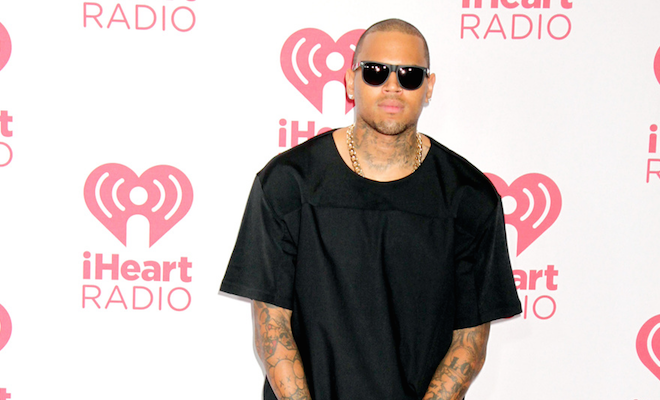 It is AMAZING to me that a young man that is worth about $24 million is ALWAYS in freakin trouble. The question is why is Chris Brown always getting in trouble and when will it stop.
Of course it started with him beating up his former girlfriend Rihanna in Los Angeles a few years ago. Myself and Twin Tammy J was in L.A. when that incident happened.
Hell if I was a young lady I would have nothing to do with Brown because it is obvious he has a big time temper and can blow up at any time. Some say it he hits a lady once he will do it again. And I think it is a matter of time before he does attack another female.
But Brezzy does more to stay on the police blotter than iust beating up a female. He goes to clubs and gets in fights and now he recently got a speeding ticket. Of course Chris spent months in jail for his fighting in a club. His probation says he has to stay out of trouble.
Again it seems to me and others that it is a matter of time because Brown goes to jail for a long long time. If this happens readers it will be very very sad for him and his millions of fans. The question is does Chris care about his fans when he is always in the news for the wrong reasons? He is very very talented as we all know. He can sing, dance and even act. He is a potential triple threat in the entertainment industry.
Other triple threats in entertainment include Usher, Jennifer Lopez, Justin Timberlake, Beyonce and a few others. But if Chris Brown is in jail he cannot be a triple threat. It is for Brown to get his act together…before it is too late. Real talk.
Chris Brown needs to realize he has young fans who look up to him and follow him good or bad. He is only about 26 years old. Of course it is not to late to change for the good. He can do it. He seems to be a intelligent fella who makes stupids moves. He needs to pick a different crowd to be in his inner circle of friends.
Maybe he needs a new manager. Where is his mom and dad giving him advice? How bout a family member who can talk to Chris about good and bad. How bout another entertainer who can talk to Brown. I want to see this talented cat do well because he is so damn talented!
Grab your headphones and enjoy the new edition of "Music Inner City Internet Radio" hosted by Gordon Curvey. Mixing Music & Sports. PLUS classic soul/hip-hop and exclusive interviews!
———————————————————————————————————————————————————————–
(Watch Prince on SNL/click here)
Watch superstar Prince performing on Saturday Night Live.
One thing for sure when Prince performs HE PERFORMS!! To really experience Prince you have to watch him and band in person. It it something you will never forget.
Some people do not like Prince and his music. And truth be told their are MANY of his songs he puts out I do not like at all. But when he puts out a song I am feeling….I really feel it!! The band that performs with Prince is just tight!! It has ALWAYS been that way. Just like back in the day with the band that performed with "The Godfather Of Soul" the late James Brown. Prince and Brown made sure that their bands is the top of the line. Justin Timberlake is the same way.
Anyway check out Prince who performed on SNL recently hosted by Chris Rock.