ARTICLE FROM thegrio.com Listen to the song ( click here)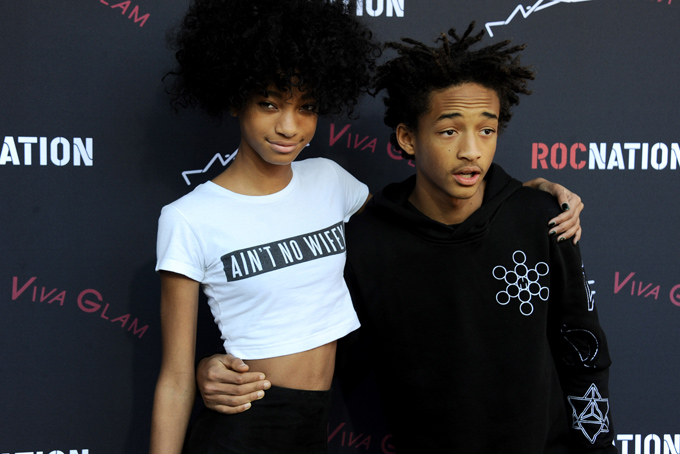 UPDATE ON SHARPTON STORY: Rev Al Sharpton AGAIN is out front on a major case. Now it is the Eric Garner case in NY. WHY does Rev Al put himself outfront in headline making cases? Read my article below.
We have seen these young teenagers grow up because they are the kids are very famous parents Will and Jada Smith. Of course we know Jaden and Willow have decided to follow their parents and be in the entertainment business.
Will has been in the public eye since he himself was a teenage rapper and became a Grammy winning rap artist as a member of the group DJ Jazzy Jeff and the Fresh Prince with his childhood friend Jazzy Jeff. And soon after having huge success as a rap artist he went on to star in "The Fresh Prince Of Bel-Air" and then he became a superstar movie actor and make millions and millions in Hollywood.
So Willow and Jaden did not have to worry about meals that is for damn sure. They grew up with very rich parents. So when they decided to act and be in music they for sure had doors open up for them. Come on folks we know this for sure. The do NOT have to worry about a damn thing when it comes to putting out music and even getting parts in Will and Jada's movies.
Something we have seen sorry to say is kids of famous parents having huge problems with drugs and even depression and even yes…suicide. It has happened over and over. Kids of famous parents sometimes feel major pressure being a son or daughter of a famous and rich mom or dad and they have problems dealing with normal things we deal with in life.
But it seems Jaden and Willow Smith are growing up without big time headlines. Willow was in the news recently about taking a questionable pic with a fella a little older than her in a bed but that drama quickly died down.
So here is a new single called "Melancholy" by Jaden Smith featuring his sister Willow. I have my thoughts on the song but I will keep my thoughts to myself. Click on the link above listen to the song and email me your thoughts at gcurvey@yahoo.com
Gordon Curvey
Xmas Gift? Why not shop with us at our "Music Inner City" store! T-shirts, hats, mugs, sweatshirts, key chains, and much much more! Visit our SECURE online store and do some business with us! (click here)