ARTICLE from inquisitr.com (full story and video click here)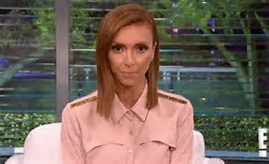 Rancic UPDATE: E Network thinking about firing Rancic. People at the network are very very upset at her and want her removed from the network. Follow up story soon right here.
IMPORTANT: All Android smartphone users to watch/listen to all Ustream webcasts and podcasts by downloading the FREE "Ustream App" via Google Play store and type in search box "musicinnercity" All others watch/listen RIGHT HERE!!
I have always liked to watch the red carpet events from Hollywood and then I watch the late great Joan Rivers put folks on full blast over their outfits on "Fashion Police" on E Network.
On the program was Kelly Osborne and Rivers and Giuliana Rancic and another person. I always thought Rancic was a very down to earth person and host. But now I think totally different about her because of her comments about Zendaya Colman who is a  star from the Disney Channel.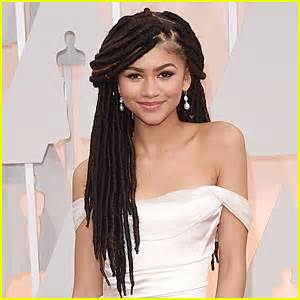 Zendaya came to the Oscars and went down the red carpet with her head in dreadlocks. Guess it shocked a few people including Rancic. Who went on "Fashion Police" and said that Zendaya's dreadlocks smells like "patchouli" and weed!! SAY WHAT? I know Rancic did not say that over the air but she say that and a lot of people are really upset at Giulina.
What Rancic comments about Zendaya show again is racism is alive and well in America/Hollywood and I feel in a big way that Giuliana should be fired or suspended for a month without pay from the "Fashion Police" What has happened is Rancic saying she is "sorry" for her comments yesterday on "E News". To me that ain't enough. I am not buying this "sorry" crap. Rancic said after she is being blasted all over social media that all this is a "learning experience" The hell with that!!
She should have already been educated! Kelly Osbourne is very very upset at Giuliana over her dreadlocks comments and said she may stop doing "Fashion Police". And I do not blame her at all. How can Rancic have the freakin nerve to say what she said about Zendaya's dreadlocks?
It is VERY OBVIOUS that Giulina needs to take DIVERSITY TRAINING as soon as possible. E Network should suspend her without pay for a month a two right now. Saying she is very sorry is not enough.