"One Man's Opinion" by Gordon Curvey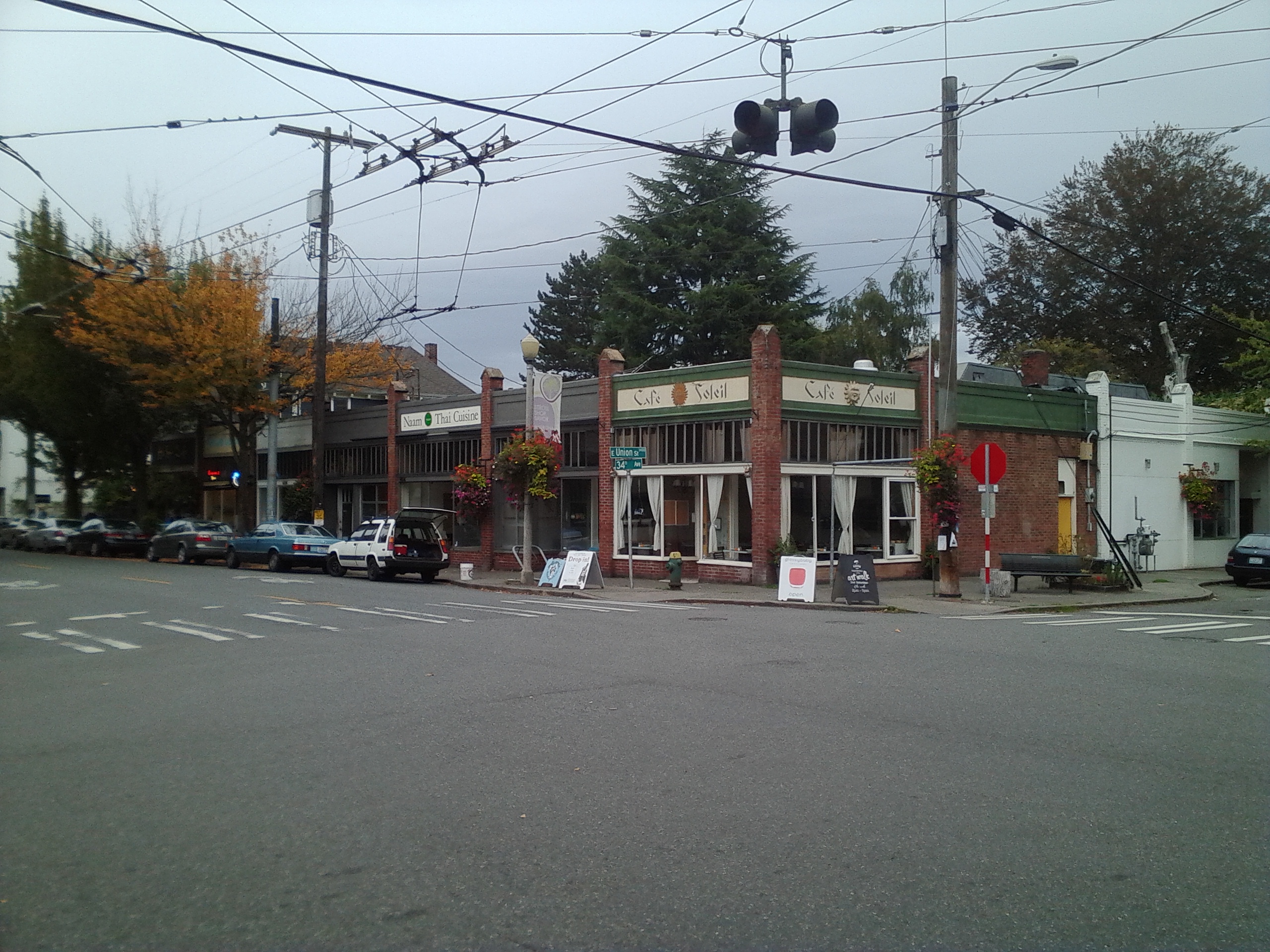 I am a person brought up on 30th and Union in Seattle, Washington's Central Area.  Until recently it was known as the African American  community. With plenty of African American businesses and a few white and Asian owned businesses in the area.
There was Sammy's for a great hamburger and fries, Oscars and Deanos to go and hang out and have drink or play some pool and even watch a great boxing match. There was Mrs. Helen's, Thompson's, Pal's Tavern, Little Record Mart, Doll House, Jordan's Drug and Grocery, Singletary's Gas Station, Joe's Grocery with Joe and May (pic of Joes Grocery ORIGINAL SIGN  hanging in a Madrona area restaurant/bar on 34th and Union right here)  IGA Grocery Store, Madrona Pharmacy, Erma and Daye's Barber Shops, Richlens, Catfish Corner and more. It was a great community to be in.
I remember the Mardi Gras Festival at Garfield Playfield and Powell Barnett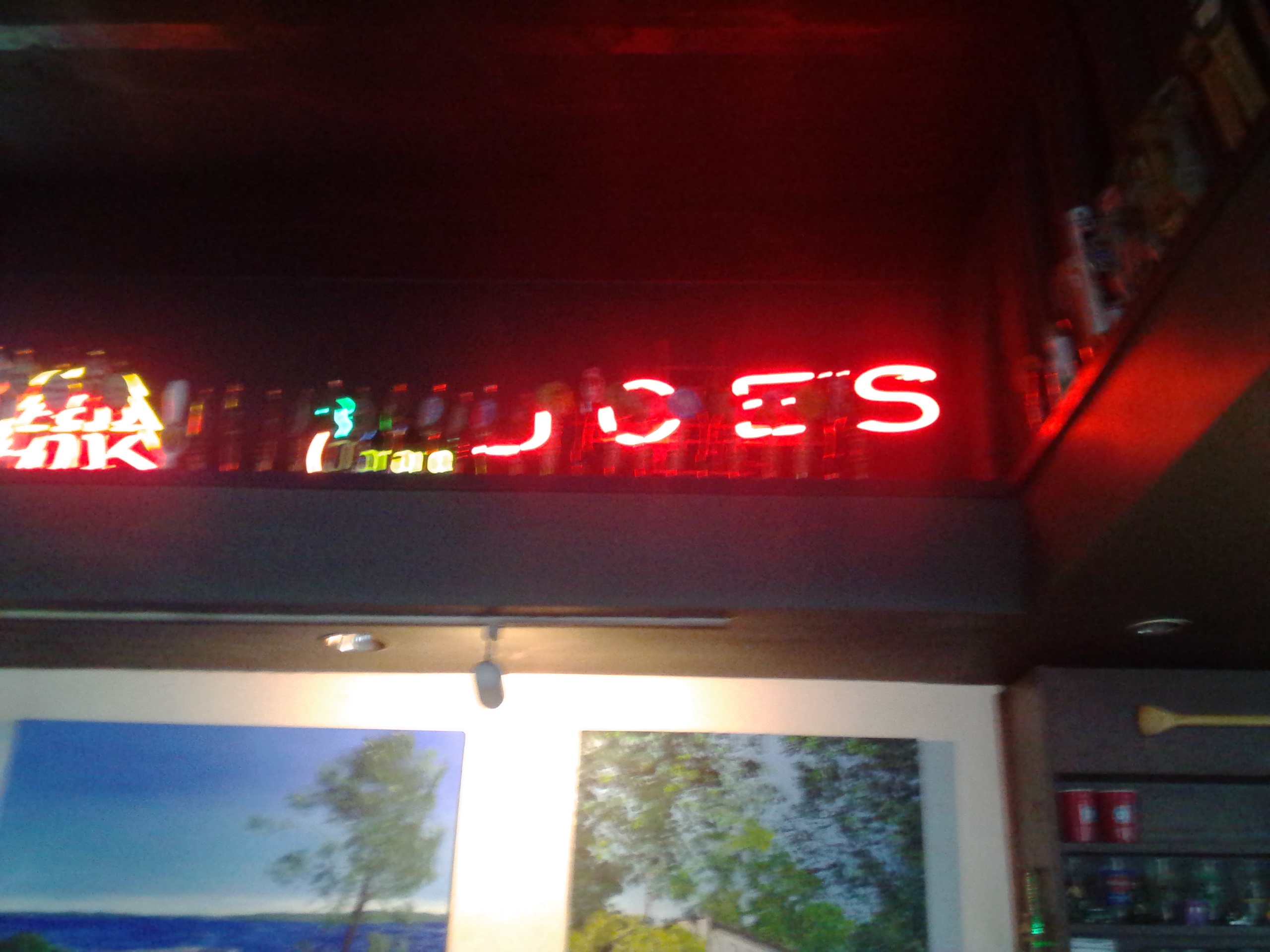 Park with big ferris wheels and a big and huge sound stage and speaks and thousands of folks in attendance. Had plenty of rides for the kids, cotton candy and every thing a festival should have including a big parade with Seafair floats and a nationally known star riding in the parade every year.
I remember shootin hoops every summer at Madrona School and the park across the street from Madrona School. It was ALWAYS full of cats shootin hoops on a spring or summer day in the CD.
I can name many more businesses but here is where I am going in this article readers. My community is not my community anymore AND IT HURTS ME BIG TIME!! The Central Area here in Seattle has turned into a majority white community because of the word GENSTRAFATION.
Whites have taken over the African American community. When I come into the CD every morning to conduct my Seattle Public Schools Adult School Crossing job on 30th and Union, I basically see nothing but white folks walking their dogs all over the place. I think I have seen EVERY BREED OF DOG on god's green earth since I started this employment. No joke!
I see white folks hanging with white folks. The parks in the CD is full of white families and there dogs of course. Because of gentriafication of the Central Area, it is to the point that when I see African Americans hanging out walking etc, I am HAPPY!! I really am!! It is JOY AND HAPPINESS  as Rev Al Green sang. I will even stop and tell folks I am happy to see them. And I tell them why.
What has happened is this. When former Mayor Norm Rice was the Mayor of Seattle, all of a sudden property taxes started to go sky high in the Central Area because the CD is near downtown, near Safeco Field, Century Link Field, near Pike Place Market and the waterfront etc.  So because of this situation, it pushed African American families out to the surburbs and whites moved in because sorry to say whites income level is triple that of African Americans. Readers that is just the way it is. Check the stats.
My mom has been on 30th and Spring St. since 1957. She is 90 years old. My mom bought her house for about $7,000. Now in 2015 it is worth around $800,000! And like I said her property taxes have jacked up big time.  She is lucky enough where she can afford to pay it. But many African Americans cannot. So as I said, whites have moved in so now my African American is no more and it makes me mad.
My good friend Charlie James said on Facebook the gentrification of Seattle's African American community happened because of one word and that one word is RACISM. James and many many others INCLUDING MYSELF thinks it was all a plan that started even before Mayor Rice became Mayor. The plan was to price African Americans out of the CD so whites can move in. Like Charlie, I truly believe this is what happened.
Readers the other day I was on my job and a few white folks was sitting on a bench basically looking at me for 20 min like "Who is this black guy in my community" So when they crossed the street I asked them why was they looking at me for almost a half hour. Of course they told me they was not looking at me. But that was a lie!! I told them this. "This is MY community where I grew up..the Madrona area, and you are not going to intimidate me and you can move back to Ballard or the Roosevelt area where you came from!!"
So readers I am not happy with the genstrification of the Central Area of Seattle. It has turned into yuppie land. But the CD will STILL be MY COMMUNITY and I REFUSE to let white folks intimidate me in MY COMMUNITY!! REAL TALK!!! Comments? gucrvey@yahoo.com or 206-445-3989 or www.facebook.com/gordon.curvey  or www.twitter.com/gcurvey