"One Man's Opinion" by Gordon Curvey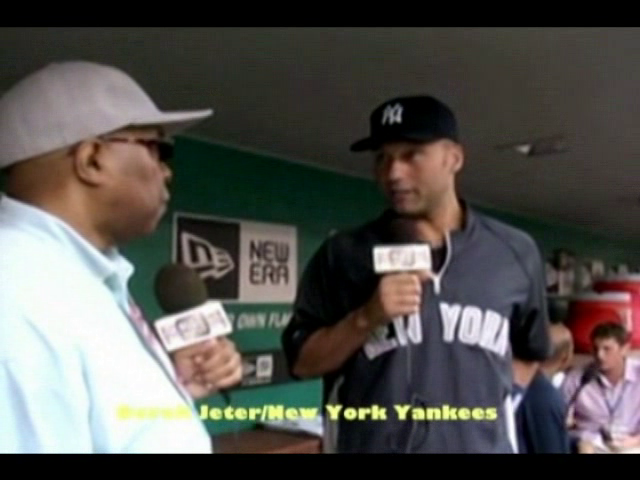 Some FYI for our readers. I am a tremendous sports fan and their are many issues that local sports radio here in Seattle are not touching or seems to be afraid to discuss over the air. Why I do not know.
And if you know the history of "Music Inner City Entertainment" I have ALWAYS mixed music and sports since we started in late 1990. I covered our dearly departed Seattle Sonics for over 15 years at morning shootarounds and was lucky enough to conduct interviews with Charles Barkley, Chris Webber, Shaq, Isiah Thomas (the Hall of Fame member), Phil Jackson, Gary Payton, Shawn Kemp, Coach George Karl, Rip Hamilton, Coach Doc Rivers and many many more at Key Arena.
I have also covered our Seattle Mariners over the last six or seven years at afternoon batting practice at Safeco Field and have been lucky enough to interview the legend Reggie Jackson (two times), another legend in Derek Jeter (two times), CeCe Sabathia, Torri Hunter, Dave Henderson, Andrew McCutchen, Mariner broadcasters Dave Sims and Rick Rizzs and many many more over the years. And we have covered our Seattle Seahawks the last three years at training camp and we hopefully can start covering games during the season at Century Link.
Readers what do Dr. J, Barkley, Damian Lillard, JJ Watt, Payton Manning, CP3, Blake Griffin, LeBron, Curry, Shaq, Russell Westbrook, Kevin Durant, Reggie Miller, Steve Smith, Kenny Smith, Brett Farve, Aaron Rodgers, our own Richard Sherman and Russell Wilson plus NASCAR's Dale Jr and more have in common? I will tell you want they have in common.
They are are doing national marketing of products on TV and online and radio. BUT for some reason, Major League Baseball players ARE NOT DOING NATIONAL MARKETING OF PRODUCTSAND THE QUESTION IS WHY?
It seems ONLY L.A. Angel star young Mike Trout and even retired star and the all time hits