USHER BIO: www.bio.com (Click here for bio)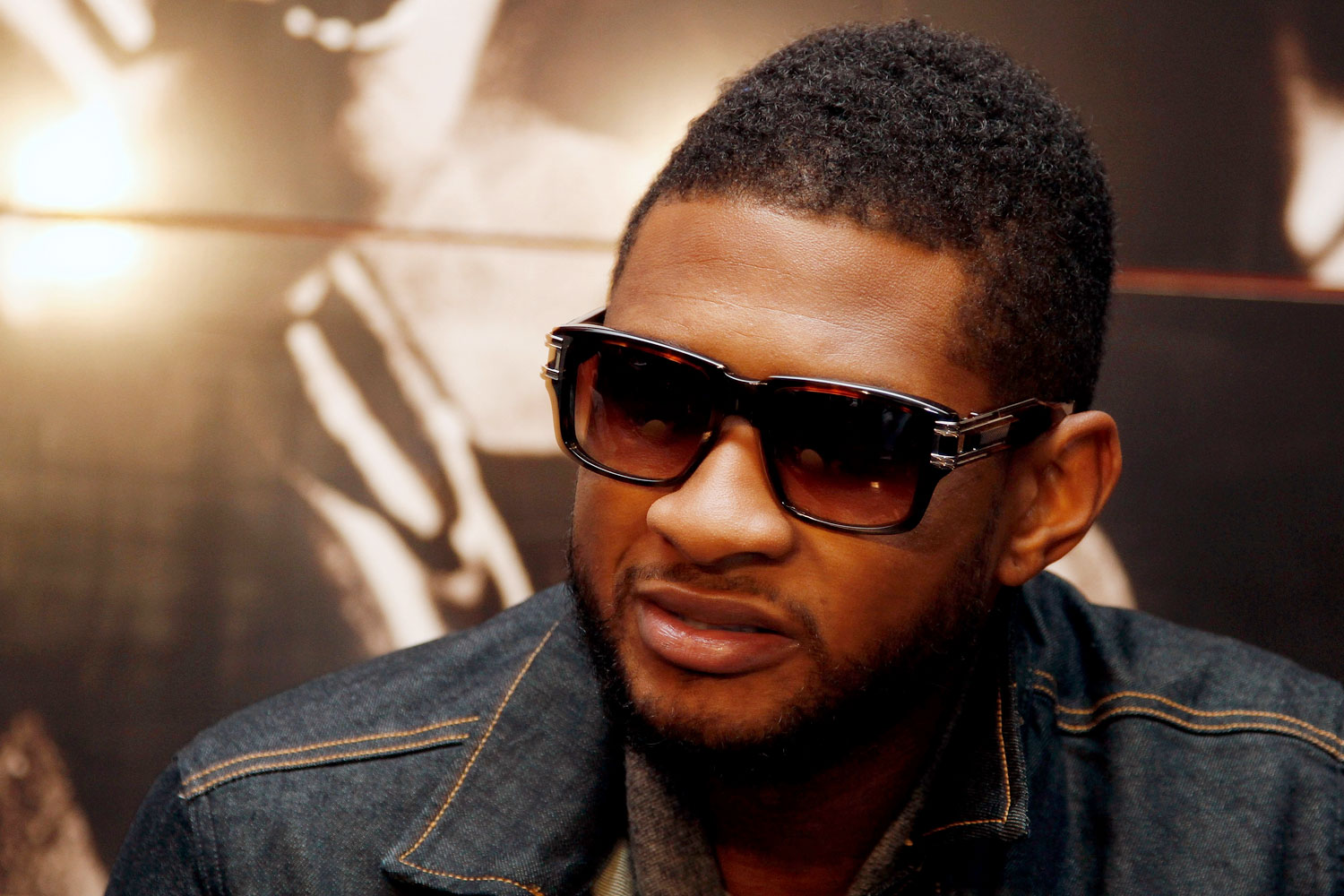 I first interviewed this r&b singer and actor when he was about 13 or 14 years old when his career first got off the ground here in Seattle. You could tell at that very young age that Usher would be a star in the music industry.
A lot of young talented people come and then they go but not Usher Raymond. He has followed up one hit with another hit and then another hit and so with that when Usher does a concert he has a concert if you know what I mean. He FOR SURE ain't no one hit wonder. He has a catalog of hits to play at his concerts. And of course Usher has fans in every part of the world so he can have concerts in every part of the world.
Of course he is not the late "King Of Pop" Micheal Jackson (who is) but in my opinion he has been the nearest thing to MJ. And yes of course MJ is a idol of Usher and if you go to a concert by Usher you will see the dancing by Raymond that can remind you of MJ. The same goes for Chris Brown.
Yes Usher has had some controversy in his life but that happens to high profile entertainers from time to time. So it happened to Usher with problems with his former lady and his kid he had with her. It got real deep and it was covered by the media big time but that case was settled and Raymond has moved on with his career. Which for him is a good thing.
And Usher is still a young man even though it seems he has been around for decades. When you are as talented as Usher is his career can continue until he is a old man or should I say older like Sammy Davis Jr. or Fred Astaire or Gene Kelly did. Because like the folks I just mentioned, Usher not only can sing and dance but he can act too. And he is a good actor too. He is a triple threat in entertainment. Like Beyonce, Justin Timberlake and Jennifer Lopez.
Please read the bio link above and learn more about Usher and stay tuned for the next move by this talented fella. By the way, "Music Inner City Television is featuring Usher and the making of one of latest music videos "Good Kisser" on Comcast-Xfinity On-Demand/24-7/Western Washington state/go to "get local" and then "around the sound" and online soon too right here!!  Gordon Curvey
Coming up on "Music Inner City Television" will be "M.I.C-TV" from the red carpet from the 2015 Stellar Gospel Awards from Las Vegas, Nevada. Hosted by Tammy Jackson-Cloy aka Twin Tammy J and also Power 99.1 Pasco-Kennewick, Wa morning host Reka Robinson.
And soon check out the "new look" of our program. And hopefully soon we will have a "gossip" segment on the program much more entertainment including of course hip-hop/r&b/pop AND gospel music videos and of course interviews with folks in entertainment, sports and more!
And check out our NEW link right here on our site called "UNCUT" where artists can place there uncut music videos on our site for our visitors. So call us NOW for details at 206-445-3989.
Business owners, entertainers and more why not advertise with us at our VERY low monthly rates. Call us at 206-445-3989 or email us at gcurvey@yahoo.com