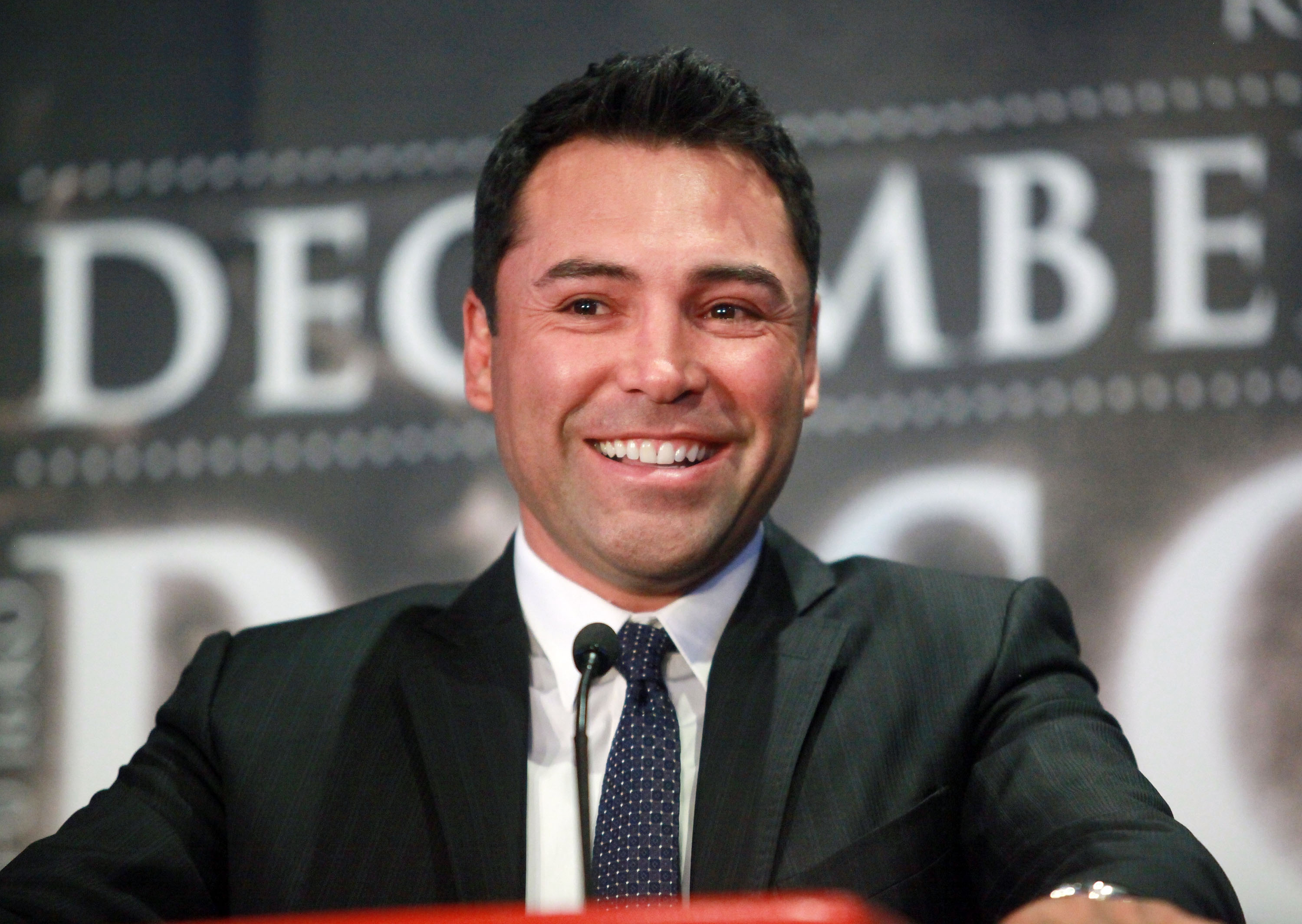 "One Man's Opinion" by Gordon Curvey
As a sports fan you have to see great sports stars hang around way past their prime. It hurts to see this happen and you should too. Muhammad Ali stayed around to long. Willie Mays stayed around to long. Micheal Jordan stayed around to long. Ken Griffey Jr stayed around too long. Bernard Hopkins stayed around fighting to the age of 49!!
Many others stayed around because their mind says they could still do things they could do when they were younger and their body says another thing because father time waits for no one folks. I will catch up to everyone. So when I see a great fighter in Oscar De La Hoya thinking about coming back to fight again I ask…why Oscar?
De La Hoya is 42 years old. And his promotions company Golden BoyPromotions is doing very well promoting big fights. It makes no sense why Oscar wants to come back. Maybe he notices the huge paychecks Floyd "Money" Mayweather is getting these days. In his last fight with pay per view numbers added on, Floyd made around $200 million. So I guess Oscar says he wants a piece of the pie.
De La Hoya says if he comes back he wants to fight Mayweather or Gennady Golovkin. What I am reading I wonder if Oscar wants to have a couple of warm up fights before he fights huge talents in Floyd or Gennady. I would think so,
So as a sports fan I hope and pray that Oscar De La Hoya will not be given a license to fight again. It will be truly sad to see him get his ass beat at 42 years old. Oscar should just concentrate on his Golden Boy Promotions and leave the fighting to younger fighters. Please do not come back Oscar. It will be a huge mistake if you decide to come back!!