"One Man's Opinion" by Gordon Curvey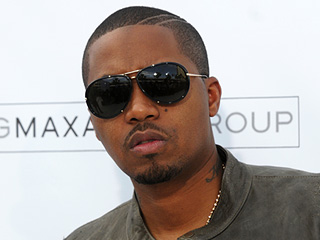 One of the reasons I started my website years ago was to bring more positive information to my readers and "Music Inner City TV" fans about African Americans and people of color.
Why you ask? Because the "majority" media does a great job in NOT telling you the stories I try to bring to our readers. To many times we hear and read about African Americans and people of color when they do NEGATIVE NOT POSITIVE. This is a fact. So I do my best to bring positive stories to everyone but of course I have to bring a few negative stories to our site too. That is just the way it is sorry to say.
But here is a positive story about rap icon Nas. He recently received the W.E.B. DuBois Medel from Harvard University. Keep in mind also Harvard established the "Nasir Jones Hip-Hop Fellowship" in honor of the rapper.
This great award is the highest honor given out by Harvard's African and African American studies department. And the medal goes to Black people who have had an influence on the world.
Others who have won the award include the legendary Muhammad "The Greatest" Ali and former Attorney General Eric Holder and other Black scholars. So this is a great award given to Nas. And one reason he is one of my favorite all time rappers is because this brothas tells a story in his music. It ain't about f..king females and smoking weed and his videos are not full of brothas driving around in Bentley's and big Mercedes and Ferrari's they cannot afford!! If you do not understand this go look at some Nas videos.
I truly think that young rappers of today need to study a artist like Nas. A true hip-hop/rap artist. It ain't about the big cars and the females almost naked in the music videos etc. It is about songs and videos that make you think and learn. A lot of artists today make songs that make you think about firing one up or other negative crap.
But Nas ain't about that. That is why he is a legend and a icon. Shout out to the brotha for keeping it real for over 20 years. And I hope he continues to bring us knowledge behind the mic.