"One Man's Opinion" by Gordon Curvey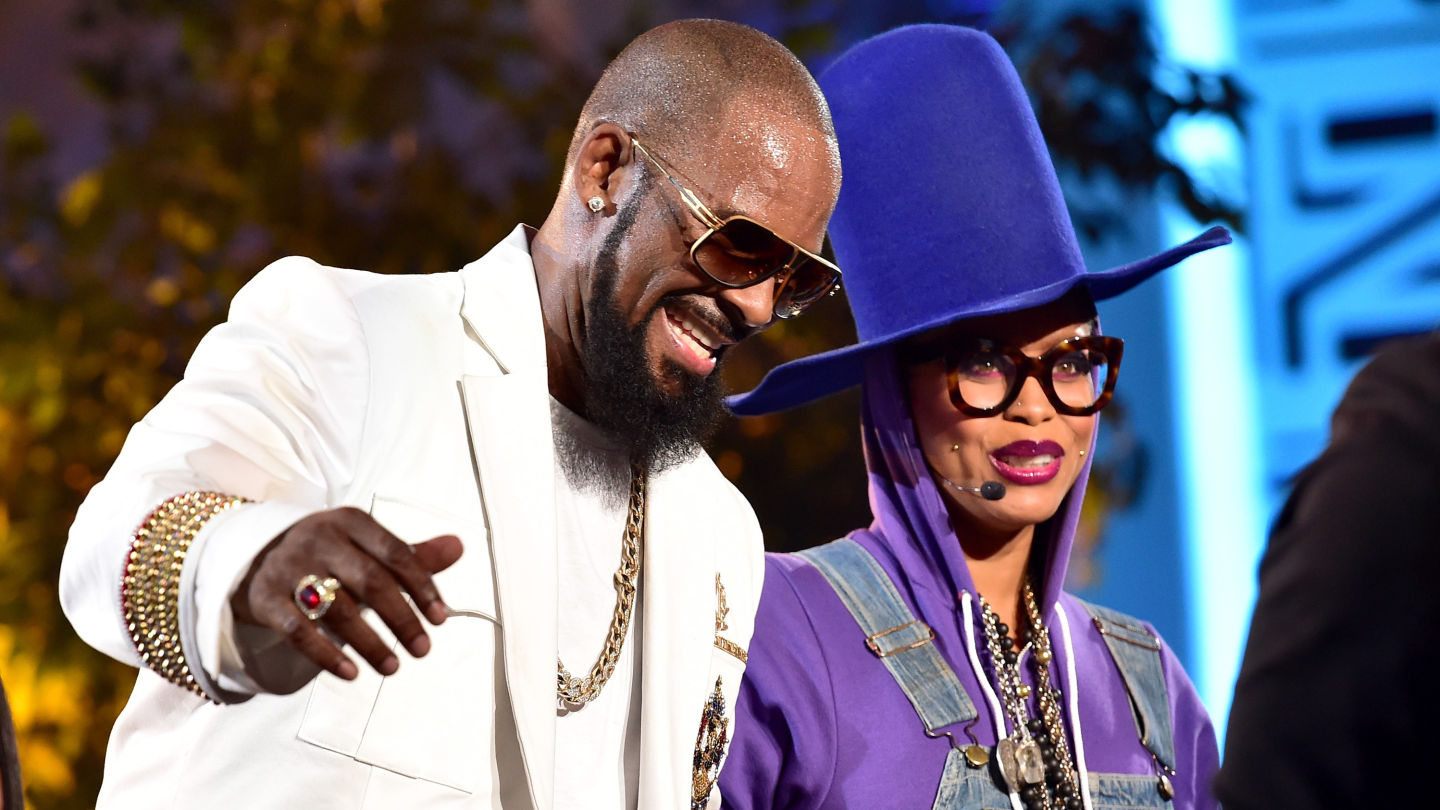 The other day I watched the Soul Train Awards on BET. I was saying to myself DAMN this is a really good program this year. A lot of good performances and a real good host this year too.
I think singer Eryah Budu did a real good job as the host. She was very witty and she let her personality shine during the show. I enjoyed the R&B cypher with the legend Eddie Levert and Ki-Ci Hailey and others. That was great. I also enjoyed the tribute to Kenneth "Babyface" Edmonds with various performers singing some his hit songs he wrote. Singers like Fantasia and others including Bobby Brown sang their hit song the was written by Babyface Edmonds. Real good segment.
My girl Budu event did a piece on Iggy Azalea basically saying she is not a rapper! Wow!! That was deep readers. But then later in the program Budu lost me and many others I see online when she was introducing singer R.Kelly.
Erykah went on to say "I know they said no red cups y'all, but this man has done more for blacks than anyone" SAY WHAT???? I KNOW SHE DID NOT SAY THAT!!! But she did.  Kelly then came out singing in a crowd of folks dancing like it was at a outdoor party. He say while holding a big cigar and he sang many of his hits. The crowd gave him a standing ovation.
Guess the crowd have forgot that Kelly's history of having sex with young girls. Basically raping young girls. Kelly given had a shame marriage to 15 year old the late Aaliyah a former guest on "Music Inner City TV"
There was tape that millions of people watched online that leaked showing R. Kelly having sex with a young girl some say was as young as 14 or 15. Kelly said that was not him. The brotha LIED!!! THAT WAS HIM IN THE TAPE. In many peoples opinion R. Kelly is a sick puppy who prays on young girls instead of ladies his own age.
So why did the Soul Train audience give Kelly a freakin standing ovation? I am at a complete loss on this readers. Guess the audience does not give a damn or did not want to think about R. Kelly messing around with girls 14 and 15 and 16 years old. What a damn shame!! I wonder who picked R. Kelly to perform on a national stage on the Soul Train Awards. Did they even think of Kelly's dirty history? I guess not!!