"One Man's Opinion" by Gordon Curvey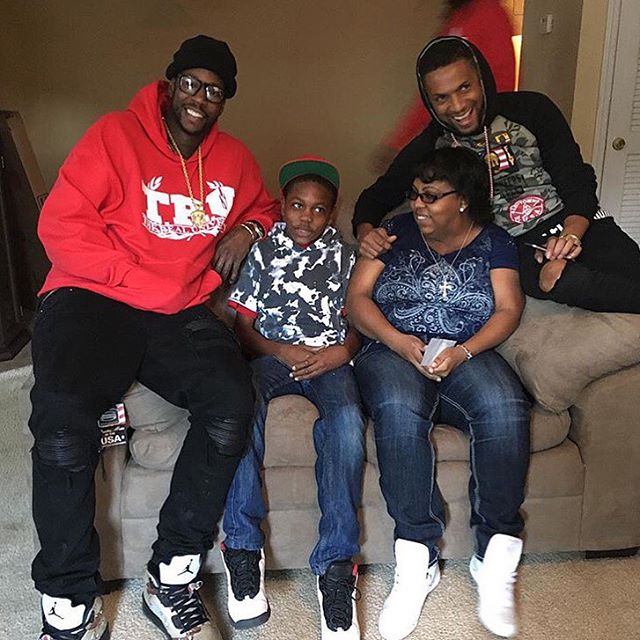 As many of you already know, many of the stories I do here on "M.I.C News Magazine" are stories the mainstream media mainly does not touch when it come to African Americans and people of color.
But let a African American entertainer of sports star get in trouble with the law and it is headline news everywhere. This is a fact readers. Here is a very positive story regarding rapper 2 Chainz. He has started a foundation called T.R.U Foundation and it is doing great things for people in the inner city of the U.S. Things you did not know about.
Recently 2 Chainz and his foundation provided rent for a entire year plus furniture for a disabled veteran's home. Deirdre Plater is a single mom who like many has had a hard time making ends meet. Plus she cannot find a good job.
2 Chainz found out about Plater not having any furniture in her house and he contacted her about helping her out. After meeting Plater 2 Chainz went on Instagram and said he remembered what it was like to have nothing. And he also said he felt it was important to give back. And 2 Chainz did just that.
What the brotha did for this lady is just GREAT. And truth be told, CNN, MSNBC, Fox News, ABC, CBS and NBC should have done a story on what 2 Chainz did for this lady. I truly think the majority media does NOT want to tell POSITIVE stories when it comes to African American males.
This is going on because in the news rooms of America the people who are in charge to decide what will be on the news on a daily basis are one color sorry to say and that is white. This is just a fact readers. Here in Seattle that is true at KOMO TV, KING-TV, KIRO-TV and KCPQ TV and the Seattle Times and not only that, their is only ONE African American news reporter on TV in Seattle. ONE!! And on sports radio only ONE on the air on a regular basis Gee Scott on 710 ESPN and on sports radio KJR their are ZERO African Americans on the air on a regular basis with his or hers program.  This is a huge huge problem.
So again, I think what 2 Chainz did for the lady is a great thing!! The media may not care but we here at "M.I.C News Magazine" care.  Gordon Curvey