NOW AIRING IN NEW MARKETS!! 24 HOURS DAY!!

The last few months things have been falling in place for hopefully to finally make some good money with my media business. God willing that is.
First of all being allowed to cover the 2015 American Music Awards in Los Angeles on the red carpet was a major move. Then I find out that their are people really watching "Music Inner City TV" and soon hopefully "Sports Inner City TV" on Comcast-Xfinity On-Demand. And a few other things have fell in place too like having my sports program expanding from online to television!! Another dream come true. But a few days ago I obtained some HUGE HUGE news while discussing my yearly contract with Comcast.
Because of my viewership I was asked if I would like to expand my programs into all of Comcast-Xfinity On-Demand West Coast area!! I said HELL YES!! Keep in mind, since I started "Music Inner City TV" my program was aired just in Western Washington state from Bellingham to the Kels0-Longview area, Centralia, Washington area and over to the coast of Washington. But in a few weeks THAT IS ABOUT TO CHANGE!!
Now "Music Inner City TV" and "Sports Inner City TV" will be on Comcast-Xfinity On-Demand in of course Western Washington state,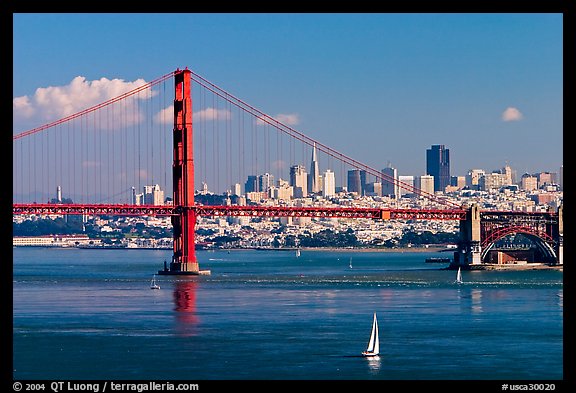 but now we will be seen in Spokane, Washington, Portland, Oregon, Eugene-Springfield, Oregon, Chico-Redding, California, Sacramento,  Martinez, the Bay Area that includes San Fransisco, Oakland and San Jose, Salinas, Fresno, Roseville, Stockton and Santa Barbara all of course in California!! Plus Culver City, Nevada.  THIS IS HUGE NEWS LADIES AND GENTLEMEN!!
All programs stream online for non Comcast subscribers 15 days after airing on Comcast-Xfinity On-Demand at www.musicinnercity.com More commercial time added on all online webcasts!!
I am very very happy about this move to Spokane and into Oregon and California. So now I have work to do. I have to promote "M.I.C-TV/S.I.C-TV" in new television markets we will be broadcasting in. I have a good friend in the Bay Area who is willing to join my team to help promote in San Fransisco/Oakland/San Jose area. Starting as soon as my obtain a date we will start and where viewers can find our programs in the new markets, I will be making calls to promote in the new markets. Plus of course using social media and ways to get the word out.
Here is the thing readers. Do you know what has made my program popular over years? It is we provide entertainment via music videos and exclusive interviews that is hard to find on You Tube, VH1, Revolt, Fuse and more. Plus when it comes to sports we touch a niche that is NEEDED VERY BADLY. And that is covering African Americans and people of color in the sports world. Bringing issue to the table that the "majority" media ie sports radio, ESPN, Fox Sports etc are afraid or will not touch. These are facts. For my 25 years of broadcasting I have always mixed music and sports.
So starting soon we will have to not just cover our Seahawks and Mariners and UW etc and other Seattle area sports but we have to throw in coverage of the Golden State Warriors, Sacramento Kings, Portland Trailblazers, San Jose Sharks, SF 49ers, Oakland Raiders (if they do not move to L.A) and other sports teams.
As always all ALL "M.I.C-TV-S.I.C-TV" programs will be streamed online for those you who do not have Comcast-Xfinity On Demand and who stay outside of the Comcast west coast coverage area. Plus we can run more advertising ie commercials on our online webcasts. And don't forget we also broadcast "Music Inner City Radio" podcasts at "Music Inner City News Magazine" www.musicinnercity.com where we can run MANY MORE ADVERTISING COMMERCIALS. Plus we will have "Sports Inner City Radio" podcasts that will air on our sports ONLY website "Sports Inner City Online" at www.sportsinnercity.com Covering people of color in the sports world PLUS playing classic soul/hip-hop music.
Oh yeah on our new "Sports Inner City TV" programs, we will also play hip-hop and r&b and pop music videos just like we have done on "M.I.C-TV" for 25 years!! So their is one thing that is very very important. We are the ONLY locally produced African American owned business of it's type running on Comcast-Xfinity On-Demand on the west coast. THE ONLY ONE!!
Hopefully it is time for artists, promoters and business owners to come to our table to do business. Get your brand or what you do seen not only in the Seattle-Tacoma-Everett and Western Washington area but now in the Spokane area plus Oregon and California markets!! Plus worldwide via the internet on our websites where we get a lot of traffic from all over the world!!
I will back here on "M.I.C News Magazine" for a starting date for our programs starting in our new markets very soon. A big THANK YOU to Comcast-Xfinity for allowing this big move to happen. Call us now at 206-445-3989 or email us at gcurvey@yahoo.com to start promoting on our platforms. We can also be reached on Facebook at www.facebook.com/gordon.curvey or via Twitter at www.twitter.com/gcurvey
Listen to "Music Inner City Radio" for more news on our expanding coverage into major west coast markets PLUS classic soul and hip-hop and more!! www.musicinnercity.com