"One Man's Opinion" by Gordon Curvey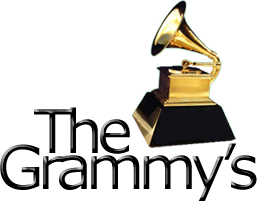 I have been holding back on this story for awhile now but I can no longer keep this inside of me readers. I am asking the question is their racism going on in red carpet coverage of Los Angeles events such as the Grammys, Clive Davis Pre Grammy Party and more.
Have to ask this question.I started "Music Inner City Television" in 1990. I started applying for red carpet coverage of the Grammys six years later. I got denied again this year for red carpet coverage for the Grammys. This is 20 years in row I have been rejected. The last few years by Roger and Cowans in Los Angeles is the organization that takes care of who is on the carpet.
My program is one of the longest running entertainment/interview program in the industry. On the air for 26 years. In my opinion this should not happen to a program like mine. It should not. But it is happening for my programs and audience on television and worldwide online.
It is very sad that I continue to obtain the same two paragraphs every year in my decline letter. Telling me about they can only place a fraction of the requests on the red carpet for short interviews with entertainers. And the event has a very low amount of space for folks wanting to be on the red carpet. The same two paragraphs EVERY YEAR FOR TWO DECADES!!
Yes I realize that events like the Grammys and AMAs and Clive Davis get applications from the United States, Canada, Mexico from all over the all over the world.  I am not stupid. I have been in the entertainment business for 26 years.
It is just my feelings that my programs (Music Inner City TV and Sports Inner City TV) have served it dues, for sure MIC-TV has ladies and gentlemen. The Seattle/Tacoma/Everett area is the 14th largest radio-tv market in the United States. Having said that Comcast-Xfiinity On-Demand and Xfinity X1 has allowed me to air my programs not in just in the Seattle area and Western Washington. But in many other markets.
We also air 24-7 in Eastern Washington that includes Pasco, Kennewick, Yakima, Spokane. Place we broadcast in Portland, Oregon and in the Eugene-Springfield area in Oregon. We also broadcast in Merced, Modesto, Sacramento, Stockton, Fresno, the Bay Area of San Francisco, Oakland and San Jose and Richmond. And into Santa Barbara and Culver City and all cities in between in California, Oregon and Washington State. All west coast markets.
In other words, not trying to brag but my outlets are no joke. But I guess the Grammys etc take me and my audience as a joke. A public access program. We are not a public access program folks. I strongly feel we should be allowed to cover events like the Grammys and Clive Davis.
Finally I have to say this. When I am lucky enough to be on the carpet in L.A./Hollywood at a event, I take a look around and see very few African American ran media on the red carpet. The question is why? Are they being rejected for coverage year after year like yours truly? I would like the answer. I really would.
Feeling very very frustrated? That is me. Angry? That is me. Kind of depressed? That is me. All I can do is apply. Guess their is nothing else I can do. And sit back and continue to get the same two paragraphs year after year rejecting me.
Comments: gcurvey@yahoo.com