"One Man's Opinion" by Gordon Curvey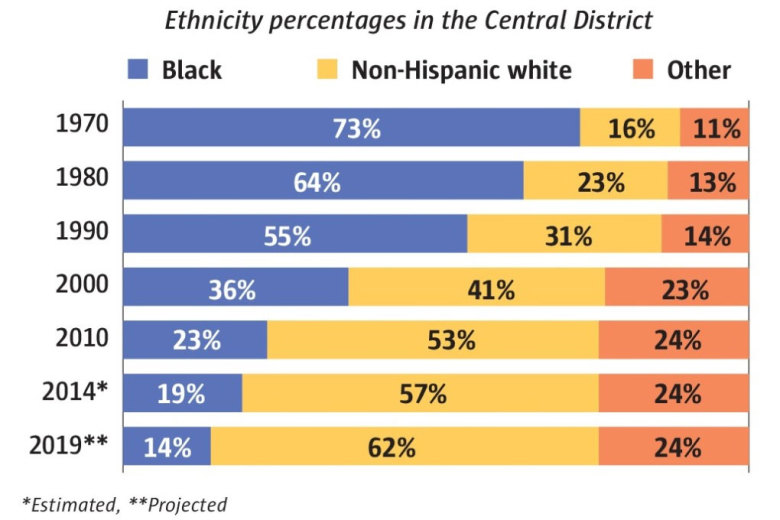 Ladies and gentlemen I was born here in the Pacific Northwest in beautiful Seattle, Washington. Yes it rains a lot but it is still a beautiful city. When the sun is out you cannot beat our city.
But things are really changing in my city. The traffic is some of the worse in the US. The price of apartments is SKY HIGH!! And I mean SKY HIGH!! A one bedroom averaging around $2,100!! This is crazy but it is real sorry to say.
When the Section 8 program opens up for it's lottery THOUSANDS AND THOUSANDS of people apply.
I grew up in the Central Area (or the CD..Central District)) of Seattle. It used to be a African American area. Full of places to have a good soul food dinner. Places like Mrs. Helens, Oscars, Thompson's, Deano's. Or a great hamburger and fries at the Doll House or Sammy's or a little further out at "The Rose Patel"  Places to play pool and have a drink and play darts and dance and play dominos among other African Americans. Thank god Ezells is still around!!
We had mom and pops stores like Jordans to buy a pop or chips or Richlens. We also had Joes owned by the late Joe and Mea. Two very nice Asians. There were like family to me just like Mr. and Mrs. Jordan who are still with us in the 90's. We had IGA Grocery store and Madrona Pharmacy.
I can walk down 23rd and East Union and East Madison and East Jackson and East Yesler and see others who look like me. It was a community. We felt relaxed being among our own. During the summer Madrona Schools basketball courts were full with cats waiting to be on the court to hoop. Even across the street at the full court, it was packed. Just like at the covered court on Yesler. We had the Mardi Gras Parade and had thousands of black folks at Judkins Park for the festival. Their was huge ferris wheels and kids rides etc.
But readers starting about 10 or so year ago things started to change in a very rapid way. What happened was a word called gentrification. Other words property taxes in the Central Area started to jump up very very quickly. To the point where African Americans who have had their homes in the CD for decades could no longer pay their their taxes and other things to help keep their homes. And the make up and diversity of the CD changed. And changed big time.
The diversity of the neighborhood I grew up in was going down the tubes. To me readers it makes me very very sad. What has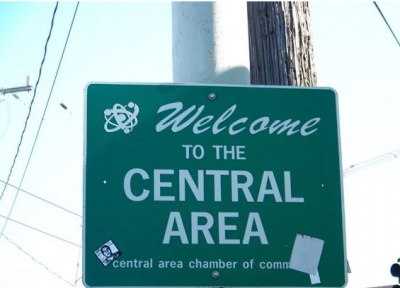 happened is simple. Whites who could effort to buy houses and pay the sky high rents in the CD moved in, African Americans who sorry to say could not pay to stay in the CD had no choice but to sell their homes and move to Kent or Burien or even Tacoma where rent is much cheaper and property taxes are much lower. And apartment prices were lower too.
The Central Area has turned into "yuppie land". I work as a Adult School Guard for the Seattle Public Schools for Madrona on 34th and East Union in the CD. I grew up 4 blocks down the street on 30th and East Spring. I went to Madrona School as a kid.
It is tremendously sad that every day when I come home, I have to sit down and decompress because I do not hardly see any black faces in the neighborhood I grew up in…the Madrona area. Basically all I see is white upper middle class white faces. Who have no African American friends and no sense of our culture and no knowledge of the history of the Central Area. They do not realize that the CD in 1970 was over 73% African American. Now it is only 19%. And going down.
Here in Black History Month it is sad to see my neighborhood turn into almost like Beverly Hills. With plenty of expensive Volvos and Mercedes and BMWs and Audi's etc going up and down the streets of the Central District. Sad.
The changes that has happened to Seattle's CD has happened in other major cities but that will not stop me for feeling hurt about seeing the area I grew up in completely and utterly change. Folks who work at Amazon and Microsoft at high paying positions have moved into the new apartments and townhomes that have been build in the CD. Soon Red Apple store on East Jackson will be no more. This will hurt me DEEPLY! The place where Richlen's used to be on 23rd is longer there.
Shout out to Wyking Garrett for trying to keep our culture and businesses in the Central Area. Despite the fact that Wyking does not respect me and my VERY VERY hard work with my media since 1990, I respect his grind to help the African American community. Real talk.
I will be back soon with more thoughts on the gentrification of Seattle's Central Area.
Comments: gcurvey@yahoo.com