ARTICLE FROM ibtimes.com (Full article click here)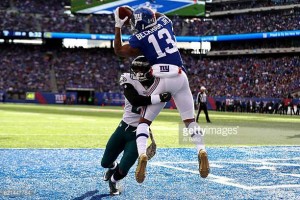 Please listen to "Music Inner City Radio" podcast right here. Entertainment and sports and political news and views plus classic soul and hip-hop and smooth jazz music and more.
On this podcast among the content is my EXCLUSIVE interview I did here in Seattle a few years ago with media icon OPRAH WINFREY!!
NEW "Sports Inner City/Off The Court" coming at ya real soon! Covering NBA news and views PLUS what current and ex NBA players/coaches are doing off the court. Plus view a classic or new music video some from NBA players!! Watch 24-7 on demand!!
Also listen to "Sports Inner City Radio" www.sportsinnercity.com Just click "Sports Inner City Radio" link at the top of th home page. Urban sports news, Seattle Seahawks coverage and more including classic soul and hip hop and smooth jazz music and more!!
Sports fans I have tried to get opinions from sports radio hosts and others who lve Major League Baseball as to why we do not see MLB players doing commercials/marketing on the TV. It seems lovers of the sport refuse to answer at least here in Seattle on sports radio KJR/710 ESPN.
When I turn on TV I see commercials/marketing by almost 100% current and former NBA and NFL players like KD, CP3, Anthony Davis, James Harden, Damian "Dame D.O.L.L.A" Lillard, Lebron, Aaron Rodgers, Shaq, Barkley, Dr. J, Russell Wilson, Russell Westbrook, Odell Beckham Jr, Dez Bryant, Richard Sherman, Marshawn Lynch, Kobe, Brett Farve, Kyrie Irving, Tom Brady, Von Miller, Anthony Davis,  Curry and more!
Tonight I just saw a brand new commercial from the quiet man of the Spurs Kawhi Leonard for Nike/Jordan brand sneakers with rapper Nipsey Hussle. Great commercial because it shows another side of Kawhi. (click here for story).
But readers I do not see hardly any Major League Baseball players on TV doing commercials/marketting. The question is why? I only see former player Johnny Bench and David Ortiz and Frank Thomas that's it. Correct me if I am wrong readers. Is it because baseball players do not have personalities like many many NFL/NBA players? I SAY YES THIS IS WHY!!And it is a major reason why young African American youth turn from playing baseball to playing hoops and football at age 12 or 13 or 14. Don't agree? Well in any major city check out baseball teams in high school. Basically all white teams.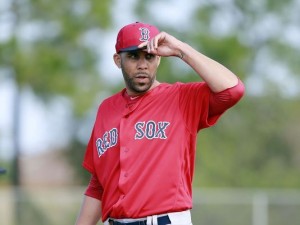 MLB is at fault in my opinion. They do a flat out terrible job of marketing to inner city youth. Plus they need to make games go faster because most young African American youth think MLB very very boring.
Which in my opinion it is. There needs to be a 20 sec clock for pitchers and MLB needs to have a new rule to stop batters from messing with their batting gloves EVEN WHEN THEY DO NOT SWING!! This needs to stop in my strong opinion. The Mariners Robinson Cano is guilty of this big time!!
So hopefully the management of MLB will see what is going on. Because as former Seattle Mariner and current Baltimore center fielder Adam Jones says "Baseball is a white sport in America" and it is readers. If you can please go to You Tube and watch comic Chris Rock's HBO comments on how white baseball has became in America. Sorry to say Jones and Rock are correct. Marketing of the sport to the "hip-hop generation" is just not happening like it is in the NFL/NBA.
Most African American youth CANNOT name three MLB players. These are true facts. If you do not believe me go to a Boys & Girls Club or community center in the inner city of America and ask a group of young African American kids to name three MLB players of any race. They cannot do it. This is sad readers.
I blame MLB management and also the few African American players in MLB for not reaching back in the community to get young African American kids to stay interested in baseball beyond age 12 or 13. And MLB needs more African American players with some type of personality like players in the NBA and NFL. Singing "God Bless America" at the 7th inning ain't going to reach young inner city youth.
Comments: gcurvey@yahoo.com or www.facebook.com/gordon.curvey or www.twitter.com/gcurvey