"One Man's Opinion" by Gordon Curvey (Full story click here)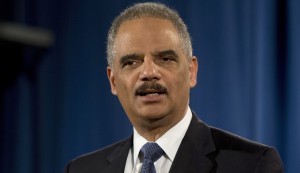 Wow I was online looking for stories to talk about and found this. Former Attorney General Eric Holder is thinking about running for the office his good friend President Barack Obama held for eight years and that is President of the United States.
He recently told a City Councilman in Cincinnati that he is interested in running. Holder who is 67 reportedly will not decide to run until next year as a candidate for President.
He said he needs to talk with his family. If you did not know, former First Lady Michele Obama was not a fan of her husband running for President.
Holder recently said "I think that I am O.K. when it comes to the criteria to be President". But again he also said "But there is a personal component to it as well. People say it, but it really is true. It is a familial thing. I have kids and I have got a wife who is going to help be a part of this decision. That is for next year".
Eric served as attorney general under President Obama from 2009-2015. He currently runs the Democratic Redistricting Committee which is a organization he created that helps to encourage pro-Democratic redrawings of congressional districts.
It will be very interesting to see what Eric Holder will do. Because truth be told, there is not a clear front runner in the Democratic Party right now to most likely run against Trump (if he is not impeached) in 2020. Former Vice President Biden, Sen. Warren, and other names are out there but again no big front runner.
Comments: gcurvey@yahoo.com