Music Inner City has been on the air since December 1990.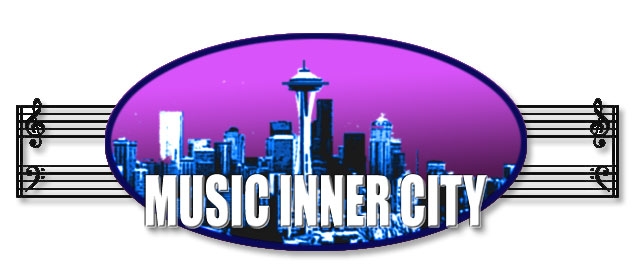 The first guest on the show was legendary rapper MC Lyte followed by Seattle legend Sir Mix-A-Lot.
Through the years legends such as Seattle's own Quincy Jones, Stevie Wonder, the late "Godfather Of Soul" James Brown, the late Rick James, Chaka Khan, basketball legend Michael Jordan, music icon George Duke, Al Green and even media icon Oprah! And many more.
We try to not only entertain but we try to educate also. Everyone who is on our program is asked to speak to the youth about staying in school, staying off of drugs, staying away from gangs and stopping the violence.
Currently we air on Comcast On-Demand all over Western Washington state 24 hours a day. If you are in this area and have Comcast On-Demand, just grab your remote and click "music" and then "Music Inner City". Their are three to four programs to watch at all times 24/7. We also air on SCAN-TV ch 23/77 in the Seattle area and suburbs Friday at 11pm (Pacific Time). And on scantv.org
We also web cast our newest program right here on "Music Inner City Online". It also is 24/7 on-demand. And we use Ustream.tv to broadcast LIVE and on-demand programs. Plus we broadcast "Music Inner City Radio," LIVE and on-demand right here on MIC Online. Playing the best in "Classic Soul" and as well as entertainment news and urban sports news.
Speaking of urban sports, please log on to "Sports Inner City Online" at www.sportsinnercity.com It is the only urban sports/issues website in the United States that we know of.
So we hope you enjoy "Music Inner City Online" and "Sports Inner City Online." And do some of your online shopping on our sites. IT IS SAFE AND SECURE!!!
IF YOU HAVE A MUSIC VIDEO YOU WANT AIRED ON MIC-TV please send via dvd or mini-dv to the address below. No bad language on the video please. Also if you would like to advertise on MIC-TV, SIC-TV or online at SIC Online or MIC Online, please call or e-mail us for our VERY VERY LOW ADVERTISING RATES!!
Your commercial will run 24 HOURS A DAY for a ENTIRE MONTH OR MORE on MIC-TV 24 HOURS A DAY!! So we hope to hear from rappers, singers, business owners, promoters and more. Come on and advertise with us and reach our core audience who follow our programs and log on to our sites!! We hope to hear from ya!
Big shout to David Elfalan. Need a top of the line website? Call us and I will hook you up!! Call David at 206-201-2776. OK here is our contact information below.
Also a shout to Twin Tammy J of PYMPSTYLE (People You Must Pray) for her support. For more information please watch our programs!
Gordon Curvey/Music Inner City/3642 33rd Ave South #419/Seattle, Wa 98144/206-414-6118 or 206-851-2423 or e-mail us at gcurvey@yahoo.com