Tag Archive | "24/7"
Posted on 16 March 2010 by curvey in Featured, Sports
ARTICLE FROM pga.com (Full story click here)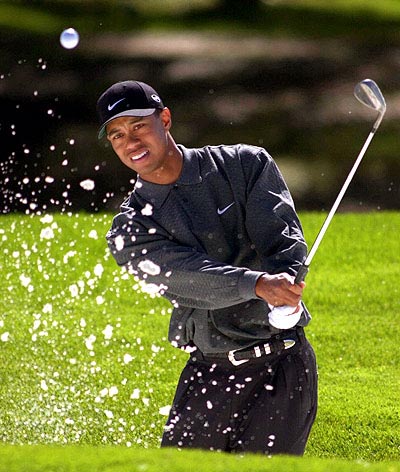 Well it is about time. The #1 player in the world of golf Tiger Woods is returning to competition on the course at the 2010 Masters in April.
I know fans are happy, CBS, NBC, ESPN, ABC etc is happy, advertisers are happy.
If you are a golf fan, you are happy that Tiger is returning to play.
With Woods returning, that is more cash for everyone. No matter what you think about the problems of Tiger's love life, one thing is for sure. He is the best golfer maybe in the history of the game and the game needs Tiger Woods.
Yes certain players on the tour blasted Tiger about his problems. Even a older legend like Tom Watson said some things about Tiger. But I am sure Tiger will make folks forget all that win he starts kicking their butt on the golf course and wins events just like before.
Commercials are running already on CBS about the Masters and the return of Tiger. When Tiger arrives at Augusta, it will be one of the biggest days in the history of sports on TV or TV period besides President Obama taking office.
I will be watching. Like I said before the only time I watch golf is when Tiger is near the lead and maybe John Daly. That's it.
So welcome back Tiger. The sports world needs you and golf needs you. I hope Tiger learned from his huge mistakes and becomes a better man, a better husband and a better father.
BREAKING NEWS: You can now watch ESPN's "Right Now" right here on "M.I.C News Magazine"!! Basketball, football and baseball news and much more. Updated all the time, 24 hours a day!!
"Music Inner City News Magazine" The #1 urban online magazine in the Northwest (U.S)
Tags: 24/7,abc,advertisers,augusta,baseball,basketball,cbs,comcast,espn,football,golf,hip-hop,history,john daly,legend,magazine,masters,nbc,online,Podcast,pop,president obama,r&b,rap,right now,tiger,tiger woods,tom watson,tv,updated,urban,webcast,win,woods
Posted on 12 March 2010 by curvey in Featured, Hip-Hop/R&B
ARTICLE FROM essence.com (Full story click here)
"One Man's Opinion" by Gordon Curvey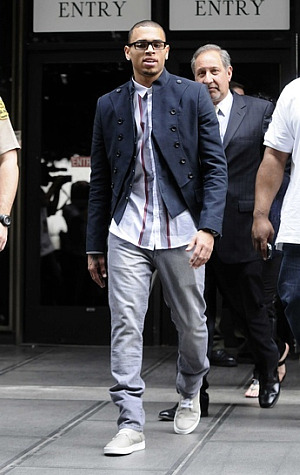 Singer Chris Brown is doing something he thought he would never do. And that is to ask for his fans support in buying his new cd and is also asking radio to play his music.
Ever since his problem of beating of singer Rihanna, he has had problems with his career.
It is for sure not like it was before the problems came down on him.
But in reality Brown cannot blame anyone but himself for his problems. He brought them on himself. He should have did what he did to the beautiful Rihanna.
Having said that, the question is this. Is it time for fans to forgive Brown and buy his music? Is it time for radio to start playing his music again? Truth be told I do not even hear any past Chris Brown music on the radio like "Kiss-Kiss-Kiss" and others. Do you?
Brown is doing every thing courts have asked him to do and more. He is even going to schools and community centers to talk to talk to youth etc.
What will it take for radio and fans to support Chris Brown like before the Rihanna incident? It does not help when programs on TV like "The Insider" and "Showbiz Tonight" continue to blast Brown when ever they can.
This story is very very interesting. Let' see if the negative treatment of Chris Brown will continue. For his sake and career, I hope the negativity stops.
"Music Inner City News Magazine" The #1 urban online news magazine in the Northwest (U.S.) A spinoff of "Music Inner City TV" on Comcast On-Demand all over Western Washington state 24/7! Just grap your remote and go to the "music" list.
Tags: 24/7,beautiful,blast,brown,centers,comcast,community,continue,courts,crhis brown,entertainment,forgive,help,incident,inner city,magazine,music,music inner city tv,negative,northwest,on-demand,play,podcasts,r&b,radio,remote,rihanna,showbiz tonight,singer,spinoff,television,the insiders,treatment,urban,washington,webcasts