Tag Archive | "50 Cent"
Posted on 13 September 2011 by curvey in Featured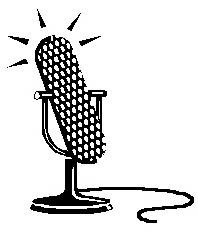 "MUSIC INNER CITY RADIO" podcast. A special broadcast with some of the music by the late 2Pac. This program is 24/7 on-demand. A spinoff of "M.I.C Radio" here in Seattle on Alternative Talk 1150am KKNW every Friday a little after 10pm Seattle time/Click here to listen to this program
ARTICLE FROM atlantapost.com (Full story click here)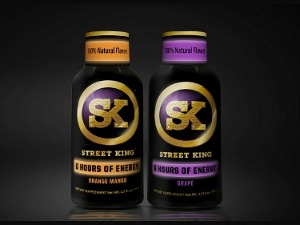 I don't care if 50 Cent aka Curtis Jackson is from the East Coast. I am writing about a dude who is not just about grabbing the mic and rapping in city to city and buying big cars and more. 50 is about making money and also giving back.
He is starting a new energy drink called "Street King" and every time someone buys the new drink, it will help a poor kid have a meal in Africa and elsewhere. This is a great move by 50.
Read the article and you will learn more what he has done to give back. To many times we read about rappers like T.I. or Shyne or DMX and The Game getting in trouble.
Might of face The Game is in the news for maybe calling 50 gay in a tweet recently. And that 50 may be gay like a lot of rappers but not admitting it. Just ANOTHER beef started by The Game in his years of problems with 50. When in the hell is it going to stop?
Of course 50 made about 200 milion dollars when he sold his investment in Vitimin Water. And other business ventures has lined the pockets of 50. Plus he makes a lot of cheese making movies in Hollywood.
But this news business he is starting is great on the part of 50. Selling energy drinks and feeding children. The majority media needs to talk more about this. BUT as many of us know the majority media wants to talk negative instead of positive when it comes to hip-hop and rap artists. Sometimes they do good things!   Gordon Curvey
Watch our new program "Music Inner City TV" via USTREAM TV EVERY FRIDAY NIGHT AT 11:05PM Seattle time (Pacific Time) Playing urban music videos and exclusive interviews and public service announcements and talking urban sports.
It is broadcast LIVE from the studios of "M.I.C" in Seattle, Washington. To watch the show go to "Music Inner City News Magazine" www.musicinnercity.com and click the USTREAM TV screen.
Tags: 50 Cent,Business,children,feed,inner city,live,music,negative,pockets,seattle,show,ustream,watch
Posted on 24 December 2010 by curvey in Featured, Hip-Hop/R&B
ARTICLE FROM wahingtonpost.com (Full story click here)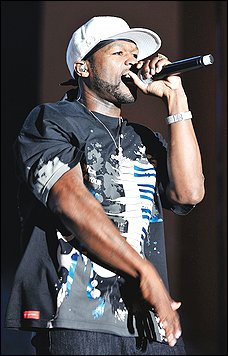 I watching TV the other day and saw a program about Curtis Jackson aka 50 Cent. It was a very good program telling how he grew up and became a very rich man.
The above link tells the story on 50. He grew up very rough and of course sold crack and and he did his "thug" life on the streets of NY.
But he used the cash from drugs to help him pay for his future career and he was determained to make it in the hip-hip/rap world and became one biggest stars in the game.
But Jackson did not stop at being a rap star. He wanted to be a business man too. And for sure he became a HUGE business man.
Investing in Vitamin Water and running G-Unit, 50 is multi-millionaire worth about a half billion dollars and growing.
Truth be told his music has taken kind of a back seat to his acting and his businesses. I have a lot of respect for cats like 50 and Diddy and Nelly and Jay Z. These cats make huge profits on the stage and for sure off the stage.      Gordon Curvey
HAPPY HOLIDAYS FROM "MUSIC INNER CITY ENTERTAINMENT" "Music Inner City News Magazine" is the #1 urban site on the Internet from the Northwest. Please check out our podcasts and webcasts, MTV News and video, links to other sites and more.
Tags: 50 Cent,Business,curtis jackson,hip-hop,profits,rap,rich,stage
Posted on 19 August 2010 by curvey in Featured, Hip-Hop/R&B
ARTICLE FROM blackvoices.com (Click here for full article)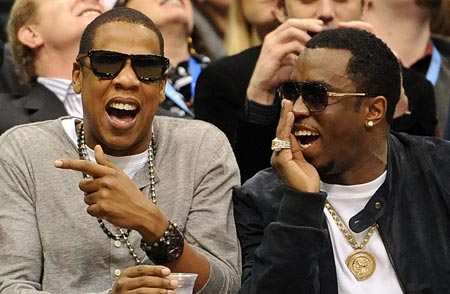 Forbes Magazine has listed the top money makers in hip-hop and these cats are making PLENTY of cash.
You have to remember readers, hip-hop or in music as a whole, you can make money from all over the world.
I tell young performers here in Seattle this all the time. You can be a total flop in the U.S. but blow up in Japan or South Africa or England or Germany etc.
Plus hip-hop artists make plenty of cash when they hit the road for performances. Again, they preform all over the world.
And also cats like Jay Z and Diddy make MILLIONS away from the microphone. Jay Z is part owner of the New Jersey Nets and has night clubs and and of course much more and Diddy has Sean John and more. And Nelly has Apple Bottom and more.
50 Cent made millions and millions when he invested in Vitamin Water. Please click the link above to see the Forbes list. The money these cats make is amazing!      Gordon Curvey
BUSINESS OWNERS/ARTISTS/PROMOTERS ADVERTISE FOR AS LOW AS $20 ON "MUSIC INNER CITY TV" THE COMMERCIAL WILL RUN 24 HOURS A DAY ON OUR COMCAST ON-DEMAND PROGRAM FOR ONE MONTH!! THE PROGRAM AIRS ALL OVER WESTERN WASHINGTON STATE.
PLUS THE COMMERCIAL WILL AIR WORLDWIDE ON OUR "MUSIC INNER CITY TV" WEBCAST RIGHT HERE ON "MUSIC INNER CITY NEWS MAGAZINE.
AND THE COMMERCIAL WILL ALSO RUN TWO TIMES ON "MUSIC INNER CITY RADIO" ON 1150AM KKNW FRIDAYS AT 10PM.
FOR MORE INFORMATION OR TO ORDER YOUR COMMERCIAL CALL GORDON CURVEY AT 206-445-3989 OR E-MAIL US AT gcurvey@yahoo.com
Tags: 50 Cent,diddy,forbes,hip-hop,Jay z,money,Nelly,night clubs
Posted on 15 July 2010 by curvey in Featured, Hip-Hop/R&B
ARTICLE FROM taletela.com (Full story click here)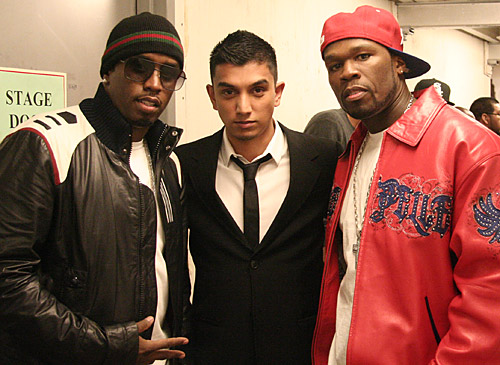 Why is it 50 Cent is always out here criticizing other rappers and performers all the damn time? He has made a habit of this over the years. Why readers?
Now he has Diddy and Rick Ross on blast because Diddy as always,  is trying to make smart business moves with his career. It can be with his Sean John business, or his vodka business or Bad Boy, Diddy most of the time is clocking MILLIONS in the bank.
50 made a VERY smart investment in VitaminWater which earned him millions and millions of dollars, unlike his music career which has went down the tubes. Stop hatin 50 and produce some hits by you.
The cat needs to stop hatin on Diddy. I respect Diddy as a dynamic businessman and entertainer. Unlike 50, when Diddy performers he is not walking back and forth on stage holding his nuts!!! Diddy ENTERTAINS!! Real talk.
And why blast Ricky Ross? He is just trying to make moves with his career by joining forces with Diddy so what is wrong with that readers?
Yo 50, stop hating, handle your G-Unit business and your career and FINALLY produce a hit. By you and a cat on your label!!
Thanks for making "Music Inner City News Magazine" one of the top urban sites on the internet for entertainment and urban sports news, podcasts and webcasts and MUCH MORE!!
Based in Seattle, Washington (U.S)
Tags: 50 Cent,bad boy,blasts,Business,diddy,g-unit,millions,Rick Ross,sean john