Tag Archive | "actress"
Posted on 28 June 2017 by curvey in Featured, Much More
ARTICLE FROM hiphollywood.com (Full story click here)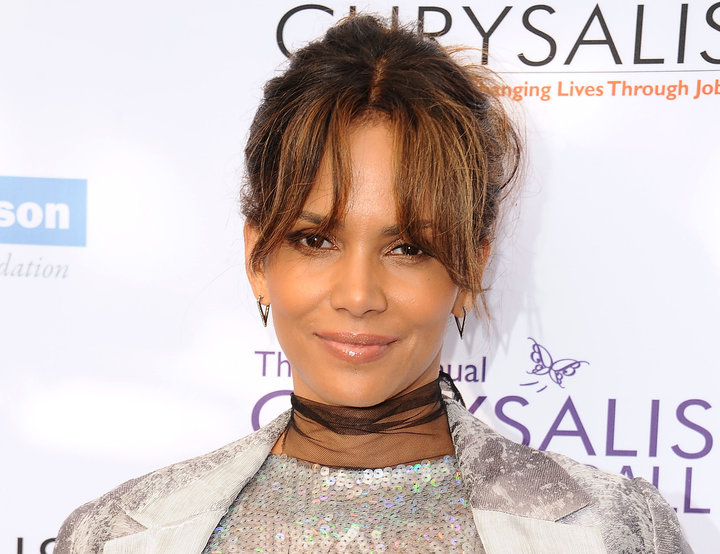 We have followed her career and the men have always said DAMN SHE IS FINE!!
After two decades men are still saying those words readers. And oh yeah she is a Academy Award winning actress.
But Halle Berry has something to say to the black community. We have to do more than talk about work in our community. We have to do some work.
Ms. Berry wants to say people have to do more than scream "Black Lives Matter" People in the community have too dig deep and give back in our communities and do some work.
The Academy Award winning actress wants to say a few things to her Hollywood friends say they support the "Black Lives Matter" movement.  She is tired of folks running their mouths but then do nothing to help make a change. I hear Halle on this!!
Berry said she is "tired" of folks complaining. She said recently "In my world, I get so tired of people complaining about oh Black lives matter and they pontificate and pontificate about it, and I say, well what are you doing about that? It may not seem significant to you, but that's how we start. Have you called your local politicians? Have you written a letter?"
Halle Berry went on to say "I don't have time for people who talk the talk but don't walk the walk" SAY THAT MS. BERRY!! I feel the same. That is why I respect singer John Legend and Lebron James the our Seattle Seahawks Micheal Bennett and his brother.
Unlike Micheal Jordan and Tiger Woods and even Kobe Bryant, and many Hollywood stars and music stars, Berry and the Bennett Brothers and John Legend and Lebron are not afraid to speak out on issues when it comes to the African American community. It think this is great for them to not sitting back on their cash. They want to make a difference.
Comments:gcurvey@yahoo.com or facebook.com/gordon.curvey or twitter.com/gcurvey
Tags: academy,actress,award,bennett,berry,black,community,complaining,difference,halle,james,john,jordam,lebron,legend,lives,matter,micheal,movement,significant,support,tiger,tired,woods
Read More Comments Off
Posted on 23 April 2011 by curvey in Featured, Much More
ARTICLE FROM popeater.com (Full story click here)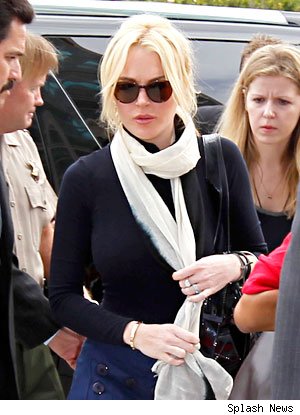 Actress Lindsey Lohan cannot seem to get her life together. She appeared in court in Los Angeles the other day because she violated her probation.
Lohan was sentenced to 480 hours of community service and 120 days in jail but her laywer filed a appeal and her bail was set at $75,000.
It seems this female is headed to nowhere. Her movie career seems doomed as far as I am concerned. She is a trouble maker. Who is going to trust her to be in their movie? They will not know if she is going to be on time or even show up at all!
Lohan is a very talented actress. It is truly sad that at a young age her career in Hollywood is going down the tubes. Some say her problems started because of her parents who have had their own problems.
Let's hope Lohan will learn to fly right and get her life together before it is too late and she ends up like Micheal Jackson at a young age. Gordon Curvey
More stories:
-Jay opens launches a news website. Covering the urban world. Read more. marguee.blogs.com
-Tyler Perry finally goes off on fellow filmaker Spike Lee. Read more. s2smagazine.com
-ANOTHER Seattle native Brandon Roy hits game winner for Portland as they beat Dallas bnd.com
-Seattle's own Jamal Crawford hits winning three pointer in win the Magic. Read more. ajc.com
-Third smallest Mariner game crowd at Safeco Field watch Hernandez win. Read more. sportsinnercity.com
Tags: actress,career,female,hollywood,lindsey lohan,programs
Posted on 24 September 2010 by curvey in Featured, Much More
ARTICLE FROM yahoo.com (Full story click here)
Why am I writing about actress Lindsey Lohan? Because it is a story of a young Hollywood female who has had problems because of the way she was brought up. And also about a person who thinks she is above the law. And because of a story about the dangers of drugs.
Lohan needs help and needs help now! And if it takes jail to make her fly right then so be it readers. This is Lohan's third time going to jail. She needs to stay their until she learns about the law and learns about the problems of using drugs.
Her sorry dad, Micheal Lohan I feel is the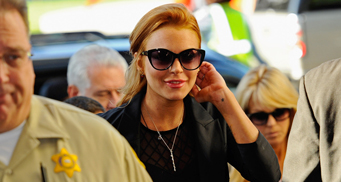 blame for Lindsey's problems and her mom too. He has had drug and alcohol problems and has been in jail himself. So sorry to say, like dad like daughter I guess.
Recently I saw on the net that Lindsey's 16 year old sister Ali has taken pics in a skimpy dress for Lindsey's clothing line. Is she the next Lohan to have problems?
Lindsey's story is a story of a young and talented Hollywood star gone bad. It will take jail time to make Lindsey do the right thing. If not, this story will end up terrible. This is for sure.
To many times folks say people with money get breaks. I hope Lohan does not get any more breaks. She needs to stay in jail for awhile and learn a few things. Now she is going to jail for 30 days. Here is a question. Will she get out early this time? We will see.        Gordon Curvey
Tags: actress,ali lohan,female,hollywood,jail,lindsey lohan,michael lohan,problems,star,talented,young
Posted on 16 August 2010 by curvey in Featured, Much More
ARTICLE FROM popcast.com (Full story click here)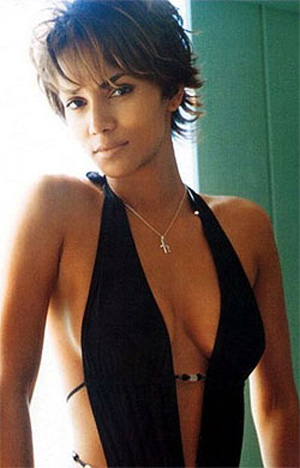 Kind of strange that actress Halle Berry is doing her first interview in three years. And also it is strange she is doing it with Vogue Magazine.
I am thinking why Vogue and not Oprah? If am not mistaken, that was her last big interview on former guest on Seattle's Music Inner City, Oprah's program.
In my opinion, Berry has been bitten by the Oscar curse because since she won her Oscar, the movies she has acted in have not been anything to write home about.
She is getting paid big dollars for her roles but in my opinion, she needs to really take her time and pick good roles for her.
Also it is also strange why her love life is always in a turmoil. One fella after another fella after another fella.
Is it her or is it the fellas she picks to be in love with. Her relationships just do not last long.
She is one of only a few African American actresses who can land lead roles in Hollywood. Here is a question readers…..why?
I will be writing a story on this topic, the lack of lead roles for African American actresses very soon right here on "Music Inner City News Magazine"    Gordon Curvey
#1 for urban entertainment in the Northwest online and on TV, it is "Music Inner City". And now we are on radio on 1150am KKNW every Friday at 10pm in the Seattle area and online at www.1150kknw.com
Tags: actress,african American,entertainment,Halle Berry,inner city,magazine,music,online,roles,urban
Posted on 19 April 2010 by curvey in Featured, Much More
ARTICLE FROM oprah.com (Full story click here)
"One Man's Opinion" by Gordon Curvey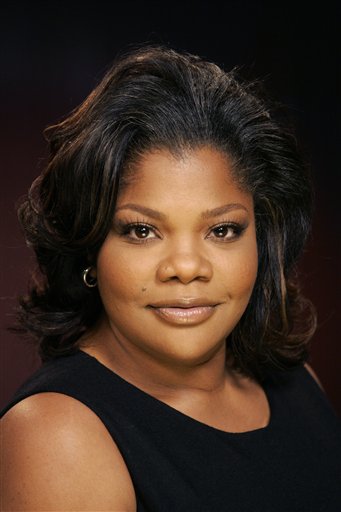 This is a very very interesting story I just learned about at former guest on "Music Inner City TV" Oprah's website.
Regarding the brother of Oscar winner comedian/actress Mo'Nique who admitted to molesting her when she was a young girl. This is a shame readers.

Can you imagine this cat keeping this inside of him for a long long time? And also for Mo'Nique to keep this inside of her for a long long time also. I know this was very very hard on the both of them.
As many of you know, Oprah has said she was also molested when she was younger so I guess Oprah can relate big time to Mo'Nique.
It will be very interesting to see what happens with this story and the relationship between Mon'Nique and her brother.
"Music Inner City News Magazine" is one of the top urban websites on the net. Also check out "Sports Inner City Online" at www.sportsinnercity.com for urban sports news and issues.
Tags: actress,brother,comic,inner city,issues,molested,monique,music inner city,news,oprah,Podcast,relationship,seattle,Sports,television,tv,urban,webcast,website
Posted on 09 March 2010 by curvey in Featured
ARTICLE FROM huffingtonpost.com (Full story click here)
"One Man's Opinion" by Gordon Curvey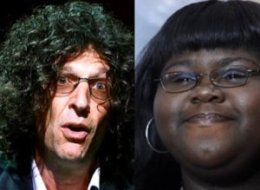 I CANNOT believe what so called "shock jock" Howard Stern said about Oscar nominee actress Gabourey Sidibe over the air about her size!
Please listen to his STUPID and yes RACIST comments about Ms. Sidibe by clicking the link above. I am real bothered by his comments. And I am bothered by his sidekick Robin saying what she said too! The question is WHY DID HOWARD MAKE THESE COMMENTS AND WHY IS THIS NOT BIGGER THAN WHAT IT IS?
First of all Gab will find work again!!! She is looking over new roles right now Howard!!! And not only that I am sure OPRAH AND SPIKE AND DENZEL AND TYLER PERRY and others will make sure she will have a job acting in a movie!!! What a STUPID thing to say that Gabourey will not find another acting job!!!
It hurts me as African American that Howard would say that about her and hurts me even more that Gab's African American sista would also make negative comments about Sidibe!!!!
Gabourey seems like such a down to earth young lady with a great personality. Yes she is a large lady. This is true. And hopefully she will shed some pounds for her health. But when she is ready she will. She does not need CLOWNS like Howard and Robin blasting her on national radio!!
And here is a question. What kind of talent does Howard have or Robin have? I think the pitbulls that Shorty trains on "Pit Boss" on TV have more talent than Howard and Robin!!!!!!!!!!! All Robin does is laugh and makes a stupid comment after Howard's stupid comments!!!! It is beyond me why he makes millions. He is a no talent!!
These comments made by Howard and Robin should make Sidibe work harder and show the fool and crazy Howard that she is going to work and she will continue to be a wonderful actress and a great lady.
What Robin should have said on the radio as a African American female is how proud she was of Gabourey to be nominated for a Oscar and how proud she was of Monique to win a Oscar!!!! Instead of the very negative things said. Those comments make me angry and also very very sad.
What Howard said about Gabourey Sidibe is FLAT OUT WRONG AND TERRIBLE! I hope you readers are as bothered as I am by his comments.
Tags: acting,actress,african American,bigger,blasting,denzel washington,fat,gabourey Sidibe,gordon curvey,hollywood,howard,howard stern,huffington post,hurts,jock,lady,millions,monique,movies,music inner city,national,negative,online,oprah,oscar,personality,pitbulls,Podcast,precious,radio,robin,seattle,shed,shock,shorty,sista,size,spike lee,stern,stupid,talent,tyler perry,unfair,washington,webcast,weight,young