Tag Archive | "african American"
Posted on 24 August 2012 by curvey in Featured, Politics
ARTICLE FROM bet.com (Full story click here)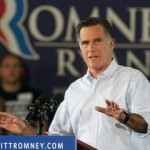 I was really not shocked when I saw this story regarding Mitt Romney. The story says Romney has ZERO support from African American voters according to a new poll by NBC/Wall Street Journal. Again I was really not shocked.
Republicans have a LONG history of little outreach to the African American community. It is like they do not care. Yes Romney made a "fake" showing at the NAACP convention a few months back and he met with a few black folks concerned with education but that has been it readers.
When Romney spoke at the NAACP event he told the crowd "I am your man to help with problems in the African American community" I almost to call 911 when he said that!! We heard cheers. But we found out later that the "cheers" came from his supporters that were planted in the crowd to cheer for him!! I am telling you the truth folks! That really happened.
Of course President Obama has a 94% ratings in the poll. That is not a shock right? And of course our First Lady Michelle Obama is VERY popular. She is just a great lady.
It is no surprise that I am a supporter of our President. And like Spike Lee told Piers Morgan the other day, I am going to do my part, little as it is to help him get re-elected in November.
It is a fact that the Republicans led by Romney are trying to STOP AFRICAN AMERICANS FROM VOTING IN KEY SWING STATES LIKE OHIO AND FLORIDA. This cannot happen!! It is a fact that the race between Romney and President Obama is a dead heat right now and the right is trying to play games with African American voters. IT HAS TO STOP AND STOP NOW readers. This cannot happen!
So Mitt Romney with ZERO support among African Americans…..not a surprise.   Gordon Curvey
NEW "Music Inner City TV" video podcast coming at ya on Friday. "Mixing Music & Sports" plus underground music videos and interviews and more! Watch via smartphones, MAC's, PC's, tablets.
Tags: african American,crowd,First Lady,florida,history,interviews,journal,michele,mitt,morgan,music,naacp,nbc,obama,ohio,piers,Podcast,poll,popular,ratings,republicans,romney,shocked,states,swing,underground
Posted on 06 August 2012 by curvey in Featured, Sports
ARTICLE FROM huffingtonpost.com (Full story click here)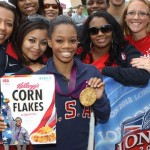 I watched the Olympics in great joy as little Gabby Douglas put herself for ever on the sports map as she let everyone know how great she is in gymnastics and she did it with a great smile and personality. It brought tears to my eyes seeing this 16 ye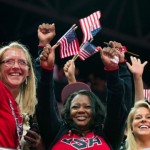 ar old African American girl do such great things. I am sure some of you reading this feel the same way I do.
But then NBC took the happiness away from me. Right after NBC's coverage of Gappy's great performance, they quickly went to a commercial that featured a monkey on gymnastics rings. I said to myself "I know I am not seeing things" I thought to myself if others are as angry and bothered by this as I am.
How can NBC be so STUPID readers? Did they even think that this was wrong and that folks in the African American community will be upset with NBC by them showing a monkey on gymnastics rings? To make matters worse, NBC does not think it is a problem and they say it was not intentional on there part.
All I can say is NBC is guilty of being stupid. Pure and simple. For them to play that commercial after Gabby's win was just plain stupid. But truth be told I have a problem with any commercial that features a monkey or a gorilla. To me it saying a monkey or a gorilla is like a African American.
Another thing I am bothered by is this. When you see young Gabby in London doing what she does best, her mom Natalie Hawkins is always ther. Here is a question. Where is Gabby's father? Is he anywhere in her live? To many times young African Americans are shown with just their mom and their dad is nowhere around. I would like to know where is Gabby's father. Gabby and her mom is making a apperence on CNN's Piers Morgan. I wish Gabby's father was on Morgan's program too.
I am not hear trying to knock African American moms. I am saying this readers. Stats show that 7 out of 10 African American kids are growing up without a dad in the household. It is a HUGE problem. A huge problem folks. In my opinion a black child needs BOTH parents in the houshold. So a child will know their daddy. Have a male image at home. Here that "deep" voice of their dad.
I hope Gabby has a relationship with her dad like for instance Venus and Serena Williams have a relationship with there dad. When you see a tennis event with Venus and Serena you will see their mom AND THEIR DAD and they are divorced. But they show up. I hope it happens for Gappy.   Gordon Curvey
Music Inner City – Popup Player

Tags: 16,african American,commercial,Douglas,father. natalie,Gabby,gold,guilty,gymnastics,Hawkins,joy,london,mom,mother,nbc,olympics,performance,smile,Sports,stupid,where
Posted on 06 September 2011 by curvey in Featured
ARTICLE FROM community.essence.com (Full story click here)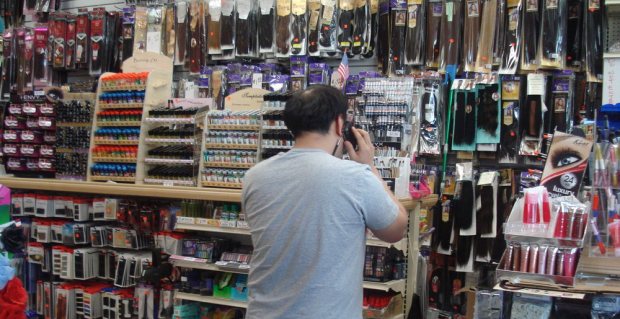 I hope you readers read the above article about why African American businesses or do not do well compared to white, Asian, Hispanics and now East African owned businesses.
There is a reason for this folks. As a black owned business here in Seattle for more than twenty years, sorry to say my worst "enemies" have been black folks. No support from local promoters, no support from hip-hop/r&b artists, and no support from black owned businesses. BUT these same folks will in a hurry take their cash to the "majority" owned businesses.
"Music Inner City News Magazine" is in the TOP 500,000 IN THE WORLD in website traffic and getting better everyday. Keep in mind there are at least 20 to 30 million registered websites in the world. Plus we are in the top 100,000 in the U.S. These stats are from www.alexa.com (type in sportsinnercity.com in the search area)
And "Music Inner City TV" is getting PLENTY of traffic everyday. And we are the ONLY locally produced urban program on Comcast/Xfinity On Demand here in Washington state. But black folks here will give me EVERY EXCUSE under the sun NOT to advertise with us. Then if I say something about this issue I am "whining". This is crazy!!
As one of the articles I saw this morning said on this topic said "It seems a lot of black people are racist towards each other MENTALLY, PHYSICALLY as well as FINANCIALLY"
And "When black folks work on the racism towards black owned businesses it is then we will see black businesses prosper"
Also readers, Hispanics-advertise, Chinese/Asians-advertise, East Africans-advertise BUT as a whole blacks do not. Want a example? Go pick up a black owned newspaper and then go pick a Asian or Hispanic owned newspaper OR watch a Asian or Hispanic owned TV show or network. Then watch my TV show "Music Inner City" here in Seattle or online right here. This will make my point.
Sorry to say but Koreans are making MILLIONS AND MILLIONS of dollars selling black hair products. I can park my car in front of a Korean supply store and will see black female after black female going inside to spend cash. EVERYDAY the Koreans here in Seattle and else where are laughing all the way to the bank!
I don't care how they obtained loans to open up new businesses! We as black folks do not have a problem getting a new SUV or Caddie or Lexus but what about opening a new business like the Koreans and other Asians, the Hispanics and now the East Africans are doing?
President Obama and others talk to us about going our own businesses. BUT the problem is, when black folks open new businesses, black folks need to support them.  I will be back with Part 2 on this topic in a few days.    Gordon Curvey
"Watch "MUSIC INNER CITY TV" via Ustream TV RIGHT HERE!! on "Music Inner City News Magazine" LIVE from the studios of "Music Inner City" here in Seattle. The show will at 11:05pm to Midnight (Seattle Time) every Friday night.
Playing urban music videos, exclusive interviews and more LIVE!! From Seattle! SPREAD THE WORD!!
Tags: african American,alexa,asian,black,Business,financially,hip-hop,hispanics,locally,majority,mentally,music,physically,promoters,prosper,r&b,racist,stats,traffic,white
Posted on 13 January 2011 by curvey in Featured, Sports
ARTICLE FROM espn.com (Full story click here)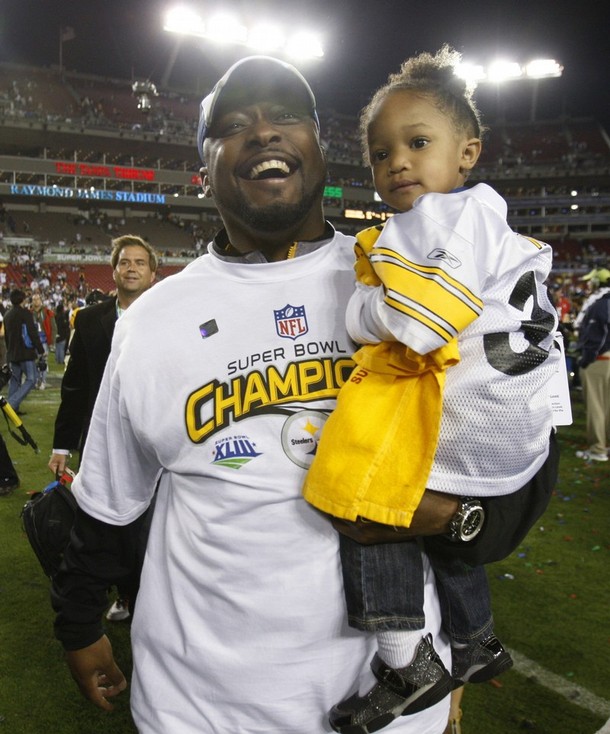 ESPN is doing a series of programs coming up regarding race relations and opportunity for African Americans on the field and off.
The programs are in relation to the Martin Luther King Jr. Holiday. I hope everyone will watch the programs on ESPN. I have seen parts of it already on ESPN and it was real sad knowing that here we are in America with a African American President but still their are major differences in our country.
Please read the above story and learn about the differences on how whites and African Americans think on certain topics. It is truly sad that sorry to say, whites and blacks think differently. That is the bottom line.
This is why I am so outspoken on the makeup of sports radio KJR and 710 ESPN here in Seattle. Mainly KJR who has shown they know nothing about the word diversity. Nor do they care. In twenty years they have had a grand total of one African American behind the mic on a regular basis. One.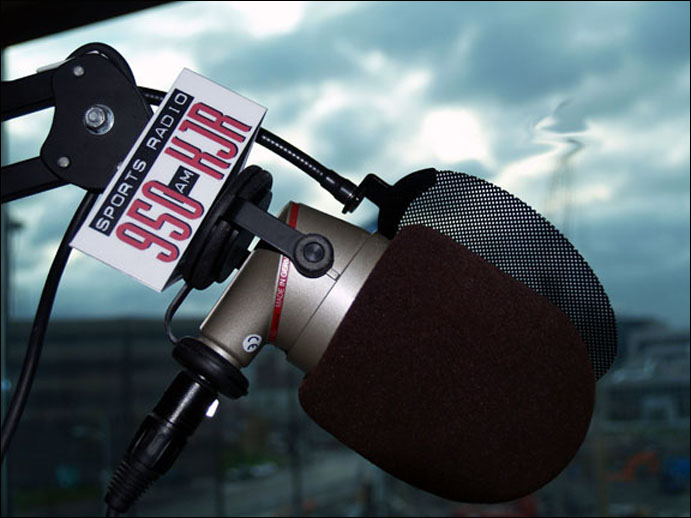 What really bothers me is KJR is broadcasting from the 2011 King Holiday Hoopfest here in Seattle. And they are playing commercials with the voice of Dr. King etc. In my opinion, KJR SHOULD NOT be involved in any way in broadcasting games from the King Holiday event when they are doing the complete opposite of what Dr. King lived and died for.
The company has zero African Americans or people of color in their workforce. Zero. I just think they need to realize that it is wrong to be involved with the event until they practice what Dr. King fought for. I hope everyone will watch the series of reports on ESPN regarding the opportunities for African Americans in the sports world. It should be a eye opener.   Gordon Curvey
Tags: african American,espn,MLK
Posted on 30 November 2010 by curvey in Featured, Much More
ARTICLE FROM blackvoices.com (Full story click here)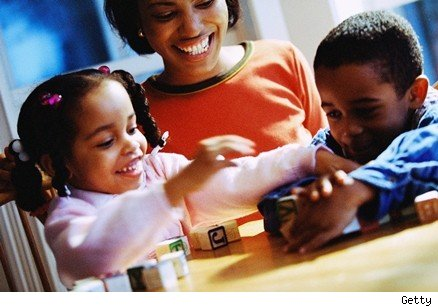 When I saw this story it just made me sick readers. Made me depressed. When you read the story I have here on S.I.C. it makes you wonder what in the HELL is going on?
It is terrible that 72% of African American are growing up in homes where there mom is not married and in most cases sorry to say the man is no where in sight. Ask a lot of black kids where is their daddy and they will say "I don't know"
Something is very wrong. African American males and females need to realize that it is the children who suffer if the man is not in sight or there mom is not married or has plans to marry. Because in my opinion, the father of the 72% of African American children does not have a real relationship with their children. This is wrong folks.
When you read the other terrible satistics regarding African American children it is TRULY devestating and heartbreaking. It really is. African Americans children need a strong male in their lives.
The problem is how is this problem with unwed mothers/African American children get better? What can be done about this?    Gordon Curvey
"Music Inner City News Magazine" is the #1 urban website on the Internet from the Northwest!! We want to thank you VERY MUCH for your support.
In December, "Music Inner City TV" celebrates 20 years of broadcasting. We started in December 1990. Some of you have been supporters of M.I.C. from the start and again THANKS FOR YOUR SUPPORT!!
"Music Inner City TV" is aired 24/7 all over Western Washington state on Comcast On Demand. Just go to "get local" and then "around the sound" And "Music Inner City Radio" airs every Friday night at 10pm on 1150am KKNW in the Seattle area.
Tags: african American,black,children,moms,satistics
Posted on 13 November 2010 by curvey in Featured, Sports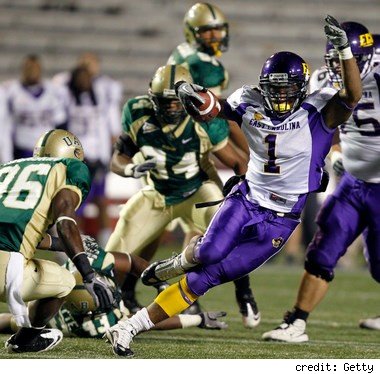 ARTICLE FROM balackvoices.com (Full story click here)
There is something big time wrong in college football readers. Something really wrong. Look at the sidelines of a big time college football game. You will not see to many African American head coaches.
There is only 15 FBS black head coaches out of 120 schools. Let me repeat. 15 FBS African American head coaches out of 120 schools. Something is very very wrong here.
Is seems African American young players can dominate on the field but can not find a head coaching position at FBS schools.
You will see PLENTY of assistant coaches who are African American roaming the sidelines at every school but you do not see to many of black folks at the top.
The head coach here at the University of Washington is only 35 or 36 years old and in my opinion DID NOT serve his dues. The head coach at USC in my opinion did not serve his dues. There is hundreds or even thousands of African American guys who are qualified to be FBS head coaches but they are not being picked.
Sports radio stations like here in Seattle on 710 ESPN and sports radio KJR WILL NOT discuss this situation because they DO NOT CARE!! Or they will say Ty Willingham was given a chance here at the UW and did not do well.
Well just because Willingham failed that does not mean other African Americans should be counted out as head coaches. This is a severe problem. African Americans should be given more of a chance to be head coaches in FBS schools. 15 out of 120 schools is a big time joke!! Please read the story above.    Gordon Curvey
Tags: african American,coaches,FBS,football
Posted on 01 October 2010 by curvey in Featured, Politics
ARTICLE FROM news.yahoo.com (Full story click here)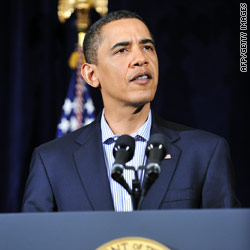 President Obama again has put Sean Hannity and his friends Bill O'Reilly and Glenn Beck on blast in a article in Rolling Stone Magazine. And he is correct!
In the article, Prez says Fox News is "destructive"  He is so right. Fox News is on a daily mission against the Obama administration and for sure President Obama.
I monitor Sean Hannity on a nightly basis. I think Hannity HATES the President. I really do. Folks if you can tune in and watch Hannity's show at 6pm or 9pm (Seattle time) and just look at his face when he talks about President Obama.
You can see the anger in his face. Just like Beck and O'Reilly. But for sure Hannity. Since the Prez has been in office, Hannity has NEVER said one good thing about him. Not one thing. This is terrible.
What Foxs News has done is help form the Tea Party and help bring bigots out in the open. And even other groups like the KKK and other hate groups. You may disagree with me, but it is a fact readers.
The Tea Party in my strong opinion is made of a group of bigots. Running around talking about "taking back our country" and other stupid comments. What does "take back our country" mean? You know and I know what that means.
That means they are disappointed that a African American is the most powerful man in the world and they do not like it. Never in their wildest dreams that they thought a black man would become President.
So folks it is truly sad that a ENTIRE network is against President Obama. But guess what? Brotha Obama is a cool dude who can handle the pressure. It rolls of his back. All I can say is STAY STRONG President Obama, myself and millions of your supporters have your back!!      Gordon Curvey
Tags: african American,bill o'reilly,destructive,fox news,Glenn Beck,president obama,rolling stone magazine,tea party
Posted on 16 August 2010 by curvey in Featured, Much More
ARTICLE FROM popcast.com (Full story click here)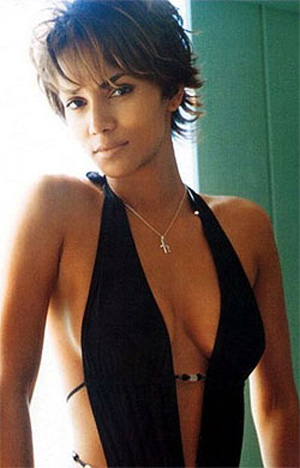 Kind of strange that actress Halle Berry is doing her first interview in three years. And also it is strange she is doing it with Vogue Magazine.
I am thinking why Vogue and not Oprah? If am not mistaken, that was her last big interview on former guest on Seattle's Music Inner City, Oprah's program.
In my opinion, Berry has been bitten by the Oscar curse because since she won her Oscar, the movies she has acted in have not been anything to write home about.
She is getting paid big dollars for her roles but in my opinion, she needs to really take her time and pick good roles for her.
Also it is also strange why her love life is always in a turmoil. One fella after another fella after another fella.
Is it her or is it the fellas she picks to be in love with. Her relationships just do not last long.
She is one of only a few African American actresses who can land lead roles in Hollywood. Here is a question readers…..why?
I will be writing a story on this topic, the lack of lead roles for African American actresses very soon right here on "Music Inner City News Magazine"    Gordon Curvey
#1 for urban entertainment in the Northwest online and on TV, it is "Music Inner City". And now we are on radio on 1150am KKNW every Friday at 10pm in the Seattle area and online at www.1150kknw.com
Tags: actress,african American,entertainment,Halle Berry,inner city,magazine,music,online,roles,urban
Posted on 22 July 2010 by curvey in Featured, Politics
ARTICLE FROM cnn.com (Full story click here)
"One Man's Opinion" by Gordon Curvey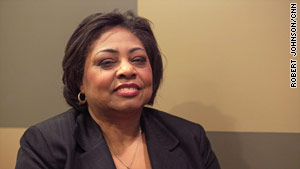 Unless you have been under a rock, you know Shirley Sherrod has fired by the Obama Administration for a speech she gave back in March at a NAACP event in which she talked about a issue years and years ago.
A guy who for sure is on Fox News secret payroll, doctored a tape of Ms. Sharrod's speech and made it seem she is a racist against white folks and put it on the internet.
This same clown was responsible for taping a so called "pimp" who went

inside of Acorn and found dirt and now Acorn is no longer around. All the secret video by the way backed by Fox News.
Fox News was also behind the firing of another Obama administration employee who is African American who they secretly taped and put that on the net and then  was broadcasted on Sean Hannity and Bill O'Rielly and everyone's show on Fox News.
Now Fox News went on the warpath against Shirley Sharrod a very hard working lady whose father was killed years ago. He was a community activist. By the way, the killer(s) were never found.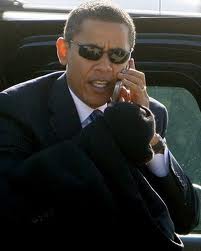 Something has to be done about Fox News. From DAY ONE they are out to bring down the first African American president, President Barack Obama and his administration.
Finally, I think President Obama has to give a major speech on race relations again. I think he cannot run from it. He has to it. Sorry to say readers……racism is alive and well in America.
For those of you in Western Washington state and watch "Music Inner City TV" on Comcast On-Demand, it can now be found in a much better location for our audience.
"Music Inner City TV" is now found in "GET LOCAL" section and then "AROUND THE SOUND" section. So spread the word everyone!!
Tags: african American,bill o'reilly,fox news,naacp,obama,race,racism,Sean Hannity,shirley sherrod
Posted on 16 June 2010 by curvey in Featured, Much More
ARTICLE FROM komonews.com (Full story click here)
One Man's Opinion" By Gordon Curvey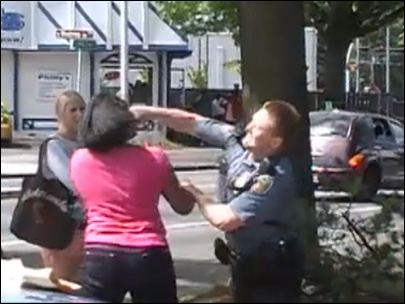 Unless you have been under a rock somewhere you should know about the terrible story of a Seattle Police officer punching a 17 year old young lady here in Seattle the other day.
As you can see by the picture the officer looks like a lightweight boxer in the ring hitting a opponent. But this was not in the boxing ring. It was on a street corner only four blocks from where I live near Franklin High School.
It appears in the tape that is everywhere on CNN, MSNBC, Fox News, You Tube etc, that 17 year old Marilyn Levios pushed Officer Ian Walsh. Then the officer hit the young girl with a round house punch to the face to young Levios.
The question is why the officer did what he did. Was the punch needed? Where was his pepper spray? Where was his back up?
Here is another thing that is going here in Seattle. It seems that most of the Seattle Police officers that patrol the areas where African Americans and people of color are, are not African Americans. So the question is do these non-black officers have the training to deal with young and older "inner city" citizens?
I think this is a major problem readers. I feel if you are a Seattle Police officer or any officer, you should know how to relate to African Americans and people of color. Because most minorities have a very negative feeling about police officers. This is a fact.
Finally another thing I have a problem with is this. I have a problem with "so called" community leaders calling press conferences as soon as it appears a white officer etc does something to a African American.
BUT where are these so called "community leaders" when it comes to BLACK ON BLACK CRIME!!! Where is the press conferences by these "so called" community leaders? They are nowhere in sight. For instance, their was a 12 year old kid shot and killed a few weeks ago in cross fire in the Skyway area of Seattle and the killers are still on the run. WHERE ARE THE COMMUNITY LEADERS? WHERE ARE THE PRESS CONFERENCES BY THESE SO CALLED COMMUNITY LEADERS??
Young Ms Levios was wrong to push a police officer. This is a fact. But Officer Ian Walsh was wrong too in punching the young girl. Very very wrong.
If you have a opinion/comment on these articles and my feelings feel free to leave it here.
Please watch "Music Inner City TV" via Ustream TV right now! Just click the "Ustream TV" link above. New programs every other day with entertainment and urban sports news, underground music videos and more. Videos you don't see on VH1, MTV, BET, FUSE and more!!
Tags: african American,community,crime,leaders,officer,police,punched,seattle,unfair
Posted on 09 March 2010 by curvey in Featured
ARTICLE FROM huffingtonpost.com (Full story click here)
"One Man's Opinion" by Gordon Curvey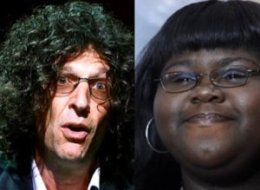 I CANNOT believe what so called "shock jock" Howard Stern said about Oscar nominee actress Gabourey Sidibe over the air about her size!
Please listen to his STUPID and yes RACIST comments about Ms. Sidibe by clicking the link above. I am real bothered by his comments. And I am bothered by his sidekick Robin saying what she said too! The question is WHY DID HOWARD MAKE THESE COMMENTS AND WHY IS THIS NOT BIGGER THAN WHAT IT IS?
First of all Gab will find work again!!! She is looking over new roles right now Howard!!! And not only that I am sure OPRAH AND SPIKE AND DENZEL AND TYLER PERRY and others will make sure she will have a job acting in a movie!!! What a STUPID thing to say that Gabourey will not find another acting job!!!
It hurts me as African American that Howard would say that about her and hurts me even more that Gab's African American sista would also make negative comments about Sidibe!!!!
Gabourey seems like such a down to earth young lady with a great personality. Yes she is a large lady. This is true. And hopefully she will shed some pounds for her health. But when she is ready she will. She does not need CLOWNS like Howard and Robin blasting her on national radio!!
And here is a question. What kind of talent does Howard have or Robin have? I think the pitbulls that Shorty trains on "Pit Boss" on TV have more talent than Howard and Robin!!!!!!!!!!! All Robin does is laugh and makes a stupid comment after Howard's stupid comments!!!! It is beyond me why he makes millions. He is a no talent!!
These comments made by Howard and Robin should make Sidibe work harder and show the fool and crazy Howard that she is going to work and she will continue to be a wonderful actress and a great lady.
What Robin should have said on the radio as a African American female is how proud she was of Gabourey to be nominated for a Oscar and how proud she was of Monique to win a Oscar!!!! Instead of the very negative things said. Those comments make me angry and also very very sad.
What Howard said about Gabourey Sidibe is FLAT OUT WRONG AND TERRIBLE! I hope you readers are as bothered as I am by his comments.
Tags: acting,actress,african American,bigger,blasting,denzel washington,fat,gabourey Sidibe,gordon curvey,hollywood,howard,howard stern,huffington post,hurts,jock,lady,millions,monique,movies,music inner city,national,negative,online,oprah,oscar,personality,pitbulls,Podcast,precious,radio,robin,seattle,shed,shock,shorty,sista,size,spike lee,stern,stupid,talent,tyler perry,unfair,washington,webcast,weight,young