Tag Archive | "america"
Posted on 15 November 2017 by curvey in Featured, Politics
"One Man's Opinion" by Gordon Curvey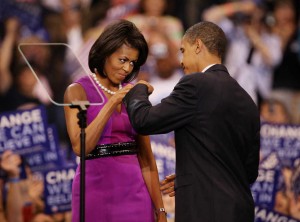 I think back nine years ago when President Barack Obama became the first African American President Of The United States and Michelle Obama became the first African American First Lady. As a African American I was so very very happy. I am not going to lie, I cried!!
I never thought I would ever see a black man as the most powerful person in the world. But it happened. When President Obama became President millions and millions of citizens felt proud. Proud to be a American. I should say more proud to be a American. Truth be told, every time I saw President Obama or First Lady Michelle I was happy. When EVER I saw Prez Obama or Michelle on TV I stopped what I was doing to watch. Press conference after press conference. Speech after speech.
Of course President Obama and First Lady Michelle became role models for millions and millions young African Americans and people of color and we felt it was great to have someone who looks like us in the White House.
Of course the President could have done more as a African American in the White House. He could have spoken out more on all the killings in his home city of Chicago. He could have made more visits to Chicago. And he could done more on the unemployment situation going on in the African American community. We can also say of course all President's could have done more….right?
But again millions of us felt happy and proud to have a African American as President and felt proud Michelle Obama was our First Lady. Michelle Obama used her platform to speak to young African American girls. Asking them to take education serious and stay out of gangs and do not use drugs. She was a TREMENDOUS First Lady. Hell many say she was more popular than her husband. And she is popular as hell right now as is her husband.
As we know, President Obama not only won the first time he ran he won a second term also! A African American man won two terms as President Of The United States. Unreal ladies and gentlemen.
Readers I was lucky enough to cover President Obama aboard Air Force One when ever he visited my city of Seattle, Washington. In the eight years he was President I covered Air Force One at Seattle-Tacoma International airport five times and EVERY time it was a thrill to see the big 747 with the United States Of America land and then finally stop about a 100 feet from all the reporters.
It was just great!! I can go on and on about my thoughts on the eight years of the first black President of the U.S. During the last few years in the White House, this businessman Donald J. Trump said over and over that President Obama was born in Kenya. Even with the President showing his birth certificate that let EVERYONE see Barack Obama was born in Hawaii. Last time I checked Hawaii is a state in the U.S.
Trump continued time and time again to say Barack Obama was born in Kenya. Today as the so called President, Trump STILL thinks President Obama was born in Kenya. It is a fact that Donald Trump (will NEVER call him President) has shown that he HATES President Obama!!
Since he has been in office Trump has NEVER said ANYTHING positive about the eight years of President Obama. NEVER ladies and gentlemen has Trump said anything positive regarding President Obama. This is just flat out wrong!! Keep in mind readers, President Obama walked out the White House with a WHOPPING 60% APPROVAL RATING!! Currently Trump's approval rating is at a VERY VERY LOW 36%!!
President Obama is smooth! He knows how to handle Trump. Yes I wish Prez Obama would speak out more when Trump criticizes him over and over but this is the way he has decided to handle Trump right now. But Prez Obama is writing a book.
Cannot wait until his book comes out. It should be VERY VERY interesting!! I just am thankful that I had a chance to witness eight years of President Obama and First Lady Michelle. A dynamic couple. Two very intelligent people. Two tremendous role models for younger African Americans and people of color. And oh yeah it has been great to see Malia and Sasha grow up to be beautiful young ladies.
For sure from time to time I will be writing about President Obama and First Lady Michelle (will ALWAYS be First Lady to me)  activities as private citizens. Slowly Prez Obama is doing more public speaking and Michelle also. Hopefully both of them will soon give their honest feelings on this fella who lost by a 3 MILLION votes and a man who is totally unfit to be President…Donald J. Trump.
Tags: america,book,color,criticizes,first,hates,lady,malia,michelle,model,obama,office,people,president,role,Sasha,smooth,trump,whopping
Read More Comments Off
Posted on 28 March 2013 by curvey in Featured, Politics
ARTICLE FROM huffingtonpost.com (Click here for full story)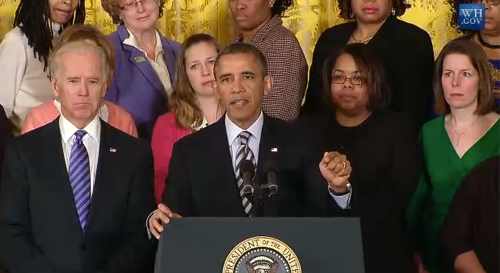 This morning President Obama gave a very passionate and heart felt speech about the TERRIBLE shootings at Newtown where little kids were shot down like in a western movie by a crazy man. You can tell the President meant business this morning.
He said "Shame on you" if you cannot support gun control here in America. I got my remote and before I  changed the channel I knew in my mind the Fox News would not be showing the President's speech. Guess what readers? CNN was broadcasting the President's speech, MSNBC was broadcasting the President's speech, BUT FOX NEWS DID NOT BROADCAST THE PRESIDENT'S VERY IMPORTANT SPEECH! WHAT???
Instead a Fox News anchor was talking about the President's so called falling ratings. THIS IS A FLAT OUT OUTRAGE ON THE PART OF FOX NEWS!! It again shows that Fox News led by the bigot Sean Hannity is in the bed with the Republican Party/Tea Party etc.
How can MSNBC and CNN realize the importance of the President's emotional speech and the racist Fox News did not? THIS IS TERRIBLE readers. It proves for sure that Fox News is doing EVERYTHING TO MAKE THE PRESIDENT LOOK BAD. The President was giving a speech about kid's getting killed at a school that were 6 or 7 years old! The President was giving a speech on gun violence EVERYWHERE in America and Fox News was blasting the President's "falling ratings"!!! TERRIBLE TERRIBLE TERRIBLE!!
Fox News ratings have been falling big time. Yes there still ahead of MSNBC and CNN. But they are falling. You want to know why they are falling readers? Because of the STUPID actions like they did this morning by not broadcasting the PRESIDENT OF THE UNITED STATES IMPORTANT SPEECH. I wonder if this was President Romney if Fox News would have done the same?     Gordon Curvey
Music Inner City Store/Buy hats, t-shirts, mugs and much more!! Just click here for our low prices. SAFE AND SECURE!!
Tags: america,cnn,fox,gun,Hannity,importance,msnbc,news,newtown,obama,president,ratings,school,sean,speech,stupid,violence
Posted on 28 January 2013 by curvey in Featured, Politics
"One Man's Opinion" by Gordon Curvey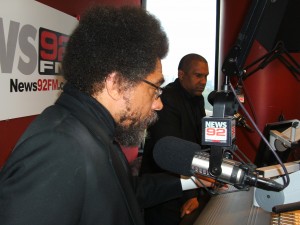 Something is going on that I am really tired of readers. It has got way out of hand in my opinion. It is going on with two people I used to respect. I said used to.
They are tv/radio host/author Tavis Smily and Prof. Cornell West and these two have been on a flat out mission against President Obama since he walked in the White House four years ago. The question is why? Well in my opinion the reason is they are flat out JEALOUS. Well let me say this. Tavis is jealous and also upset. Why you ask?
You see Tavis has had panels geared towards issues happening in the African American community to our families and also cities. He has invited the President to be on panels before he became President and the President never shown up to none of them. So this has made Tavis and his good friend Prof. West upset.
So Tavis has got busy and have put out a series of books putting the President on blast. These brothas think and say that the President does not do enough or speak out about things that are going on in the African American community. The first black President should do more for "his people"
West and Smily have went on nationwide tours over the last few years and have gone on many TV and radio shows putting down President Obama. I think they are WRONG! Flat out wrong. They need to chill out in my opinion and realize that President Obama is the President of all America. Not just African Americans.
Tavis and West want the President to have a major press conference on poverty in America and then set up a panel to work on this issue. They want this to happen asap.
What Smiley and West need to realize that the President has a lot on his plate. He does not have to lower himself to demands by Tavis and West and others who are just HATERS against the President and yes…..JEALOUS.
JEALOUS of a black man who was a community worker in Chicago and now is in his second term as our President. West has said some very nasty things about President Obama. Nasty as hell. In my opinion he can have his opinion but he needs to realize again the President Obama cannot just do things for the black community. He cannot.
So in ending, Tavis Smily and Prof. Cornell West need to back off the President and let him be the President. Just because he has not shown up at Smiley's panels is not reason to put the President on blast. Oh yeah another thing they are upset about is this.
Guys like Rev. Al Sharpton and other African American leaders have a "open door" to the White House and to the President. Rev. Sharpton has had the President on his radio show many times and is invited to meeting at the White House. BUT Smiley and West ARE NOT invited. So as a result, Smiley writes books and tours the country with West putting down the President. It is wrong and they need to stop hatin on the Prez right now!!
Comments on this article? gcurvey@yahoo.com   New "M.I.C-TV" or "M.I.C-Radio" webcast coming at ya soon right here!! Check out our sports site  "Sports Inner City Online" www.sportsinnercity.com 
Tags: america,community,house,jealous,mission,obama,opinion,president,smiley,west,white
Posted on 14 December 2010 by curvey in Featured, Hip-Hop/R&B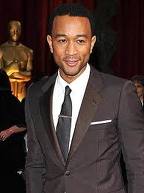 ARTICLE FROM blackvoices.com (Full story click here)
A few weeks ago I was on my way back to my residence/office/studio here in Seattle and I passed by Franklin High School here in Seattle and saw a bunch of students standing outside waiting to get into the gym for a event.
I also saw a tour bus with MTV "Get Schooled" all over it. I quickly found out what the event was about. It was a tour with music and sports stars going all over the U.S. to schools talking to the youth about staying in school and to get a good education.
I was lucky enough to have my video camera in my car and MTV's people made a call back to New York to verify I am a legit video program here in Seattle so I can cover the event for Music Inner City TV. MTV knew of my show and I was let in to cover the event and I got interviews with Common and MTV's Sway.
One of stars who has used his name to speak out about the importance of a good education and staying in school is singer John Legend who has been nominated for this years Critic's Choice Award for a song he wrote and song he produced call "Waiting For Superman"
Legend is doing his part to speak to the youth about having a good education all over the place including his concerts all over America. This is great on the part of entertainers like Legend, Common, Keri Hilson, sports star Shaquille O'Neal and others to say to the youth that a education is very very important.
As some of you may know, EVERY guest on "Music Inner City TV" over the twenty years I have done the program is asked to speak to the youth about staying in school, staying away from drugs and more. The youth is our future and they need to know how important a education is. Real talk folks.  Gordon Curvey
Adverise with the #1 urban website on the Internet from the Northwest "Music Inner City News Magazine" and reach thousands of people all over the world.
And advertise on "Music Inner City TV" that airs all over Western Washington state 24/7 on Comcast On-Demand. If you are in the Seattle area or Western Washington state go to "get local" and then "around the sound" Advertise and reach up to 2 million homes!
Call us at 206-445-3989 or send us a e-mail at gcurvey@yahoo.com for more information and we will send you are rate card with our VERY low prices.
Tags: america,common,drugs,entertainer,john legend,keri hilson,mtv,new york,school,seattle,Shaquille O'neal,sway