Tag Archive | "American"
Posted on 15 March 2016 by curvey in Featured, Hip-Hop/R&B
"One Man's Opinion" by Gordon Curvey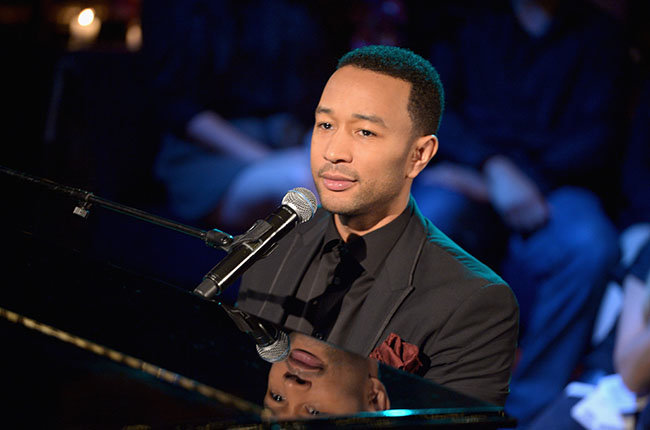 I have learned to respect singer John Legend. We all know he is a great singer and songwriter. A Grammy and Oscar winner.
But I am also learning to respect Legend not only for his singing, but because he is a community activist. John is using his platform as a performer to help change a way of thinking about problems in the inner cities of America.
Legend is a member of President Obama's "Brother's Keepers" organization to help young African American boys in America. The group also has former guest on "Music Inner City TV" Tyrese Gibson and others in the group.
John Legend was born in 1978 in Xenia, Ohio. He is one of four children of Phyllis Elaine and Ronald Lamar Stephens. In his childhood, Legend was homeschooled on and off by his mom. Like many other African American singers, he started singing in church. I hear this from guests all the time.
He started playing the piano at age seven. At age 12, Legend attended North High School. He attended the University Of Pennsylvania where he studied English and African American literature.
In college, John served as president and musical director of a co-ed jazz and pop froup called Counterparts. His lead vocals on the group's recording of Joan Osborne's "One Of Us" received critical acclaim landing the song on the track of the 1998 "Best Of Collegiate a Cappella compilation" CD.
And I guess the rest is history. He has went on to become a superstar. But like I said I am respecting Legend more because of his speaking out on issues in the African American community.
Most performers sit back and count their money and buy cars and boats and expensive stuff. Which Legend may also do. But unlike others, he has also decided to use his name to speak out on issues. Like for instance he and Donald Trump Jr. recently had a Twitter battle about Trump Sr.
Big shout out to John Legend. A man I have learned to respect on stage and off and you should too!!
Tags: activist,african,American,childhood,community,grammy,issues,john,legend,obama,organization,oscar,performers,piano,Politics,president,respect,singer,songwriter,trump
Read More Comments Off
Posted on 02 December 2014 by curvey in Sports
"One Man's Opinion" by Gordon Curvey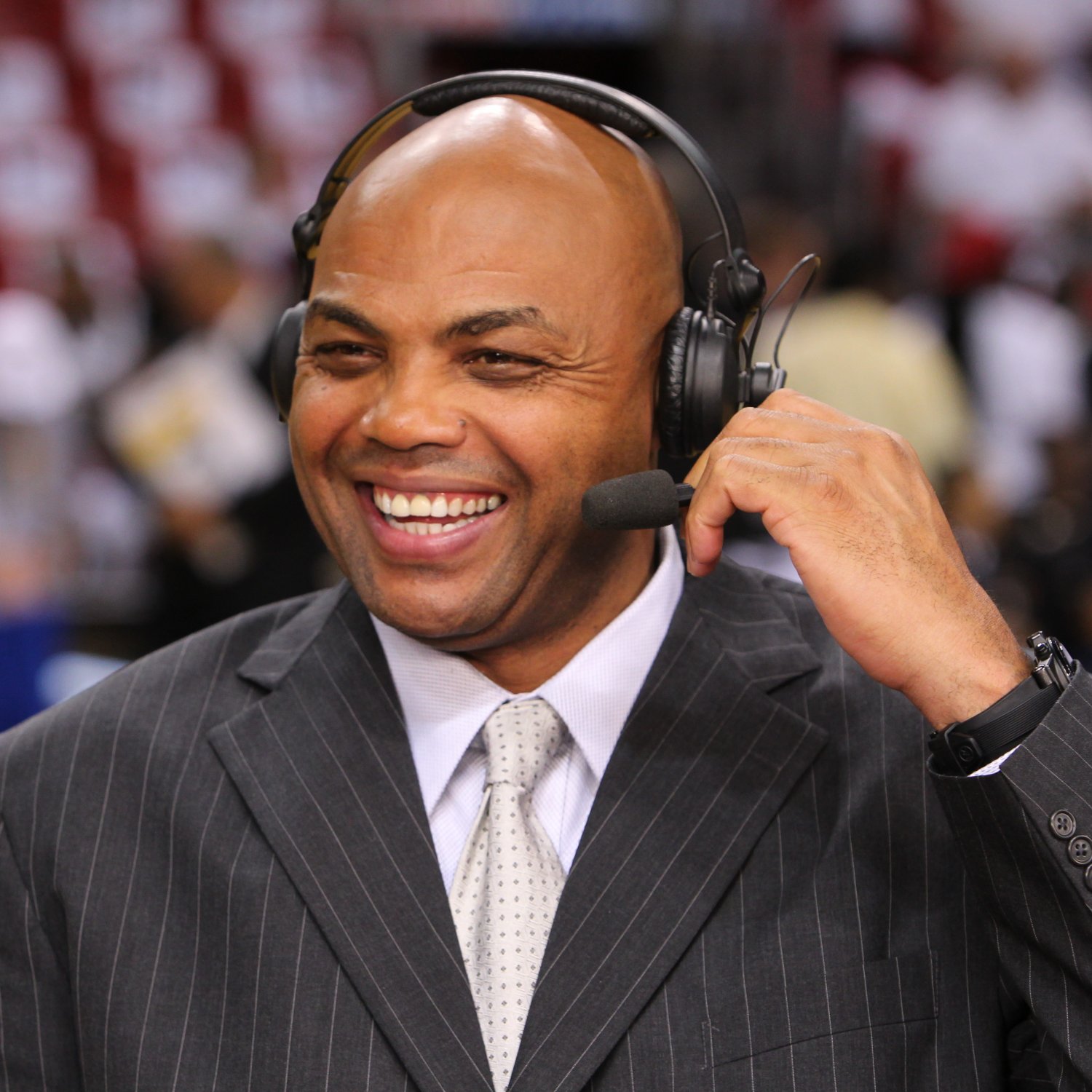 Let me make this clear Charles Barkley is a clown. Like a clown in the circus. As a basketball junky and a NBA junky, I am a huge fan of Charles Barkley as one of the best players in the history of the NBA. At 6-5 he did things on the court no other player has done.
Barkley had many games with 32 points and 22 rebounds or 25 points 25 rebounds. He was a great player. There has not been a player of his size to do what Barkley did during his career. And of course he has made a name for himself on TNT with Kenny "The Jet" Smith and Ernie Johnson and for the last few years big Shaq..Shaquille O'Neal.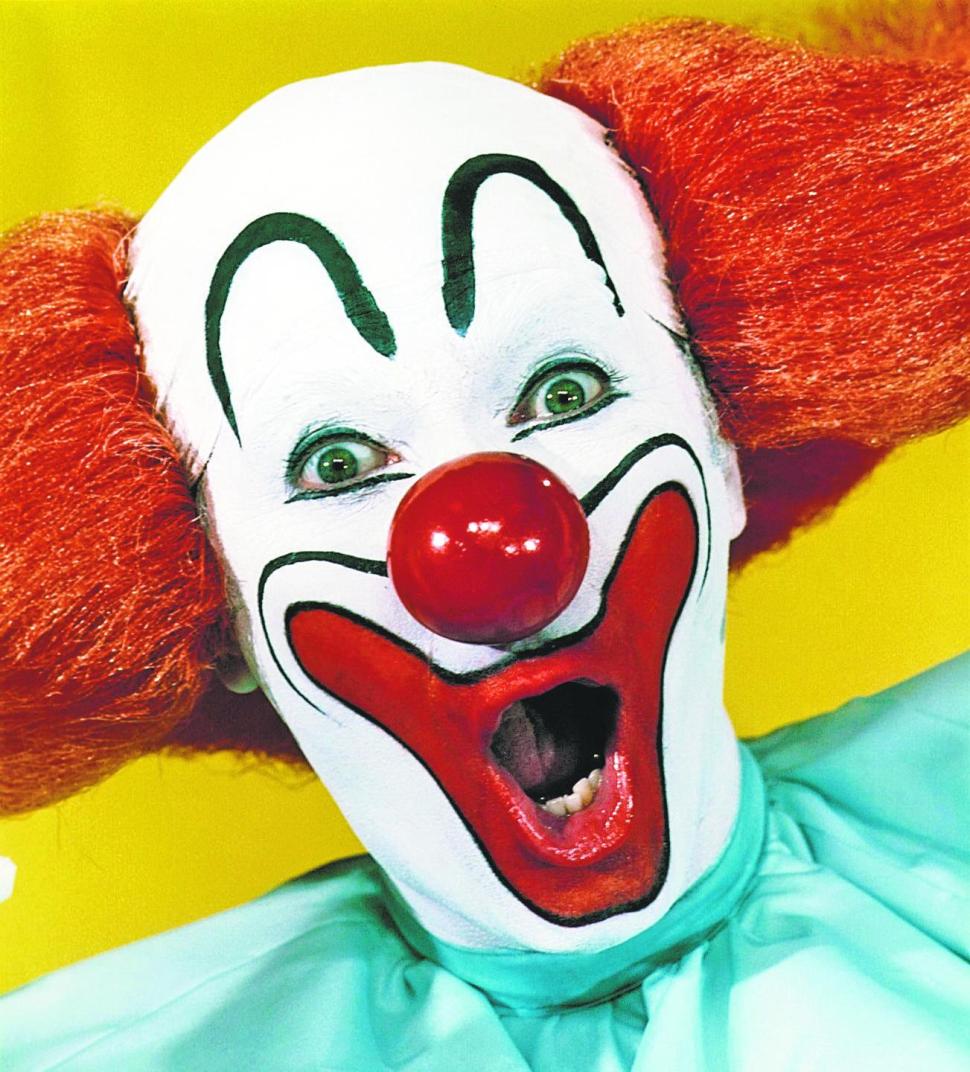 But to me and many many others, Charles Barkley is a clown. First of all Barkley butchers the english language. Every show on TNT the clown show starts when ever he opens his big mouth. He says things that is so off the freakin wall it is pathetic! Charles Barkley is allowed to say things over the air because he makes a lot of white folks happy because he says things to make them happy.
Barkley has lost track of reality. He is a multi millionaire that stays in a huge house in Phoenix and not only that I wonder when was the last time he went into the inner city and talked to kids and hang out. I wonder when was the last time he went to a African American church? Charles Barkley is from a hick town in  Alabama and grew up very very poor.
Then he becomes a NBA superstar and makes millions and what does he do? He marries a white lady. He forgets about for which he came from. A town called Leeds, Alabama. He does what a lot a black men do. Get rich and turns to a white lady instead of a African American female.
Now Barkley has the nerve to comment on the Micheal Brown killing in Ferguson and other issues that deal with black people. He calls people "scumbags" and agrees with the decision allowing Darren Wilson to walk free for killing a unarmed young black kid. I dare Barkley to agree with the decision!! He is a fool and a buffoon and is a joke to most African Americans. He is not a joke to me. He is a embarrassment to my race.
Emmit Smith, Shannon Sharpe, Micheal Irvin, Warren Sapp and yes Barkley and others are not good broadcasters in my opinion but Barkley is the worst! For some reason he has won a Emmy for being a good host on "Inside The NBA".  Why I would like to know!! He acts like he speaks for the African American community when he makes these stupid comments on issues outside of basketball.
CHARLES BARKLEY DOES NOT SPEAK FOR ME AND THE AFRICAN AMERICAN COMMUNITY. Just like Rev Al Sharpton does not speak for me. No black so called "leader" speaks for me. I speak for myself.
I think Charles Barkley should join the Ringling Bros Circus as a clown. Because that is what he is to most black folks.
Tags: african,American,barkley,brown,charles,clown,crren,fuguson,history,inside,micheal,NBA,phoenix,player,tnt,wilson. alabama
Read More Comments Off
Posted on 28 May 2014 by curvey in Featured, Much More
ARTICLE FROM huffingtonpost.com (Full story click here)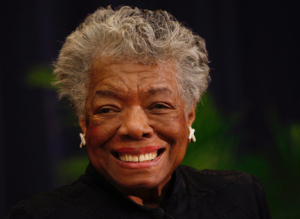 I do not throw around the word great to much. Micheal Jordan was great. The late King Of Pop Micheal Jackson was great. Dr. Martin Luther King Jr. was great. Muhammad Ali was great. The late Whitney Houston was great. N.W.A was great. Former guest on "Music Inner City TV" Big Daddy Kane is great. Larry Bird was great. So many you can call great.
But a TRUE great person left us at the age of 86, Dr. Maya Angelou. When ever I saw a interview with her on TV I sat and listened. Because when she talked it was like going to school because I always learned something from this great African American lady.
Yes I was a little bothered when she came out and supported Hillary Clinton in 2008 instead of then Sen. Barack Obama. The first African American who had a chance to be President.
But she had her own reason. As did another great person "Magic" Johnson and another great businessman, Bob Johnson. But that did not stop me from having profound respect for Dr. Angelou. Her good friend and former guest on "M.I.C-TV" Oprah was not happy too because Ms. O was a huge supporter of Sen. Obama.
But anyway Dr. Maya Angelou was a towering force for African Americans. Just a flat out dynamic legendary person. A great great poet, a actor, a writer and much more. Maya would write a poem and read it and it will leave you crying. Just the way she delivered the poem. So emotional and so deep. So much thought put into it.
The world is a much better place because of the GREAT Dr. Angelou. That is for sure. RIP Dr. Angelou. We all love you.  By the way I have to leave you with this. HEY YOUNG PEOPLE IF YOU HAVE NOT HEARD OF THIS GREAT PERSON…READ AND LEARN ABOUT THE GREAT DR. MAYA ANGELOU.  Gordon Curvey
Check out our "Music Inner City TV" store. Buy hats, posters, t-shirts, mugs and much more. SAFE AND SECURE! Please go to www.cafepress.com/musicinnercityentertainment.com
Tags: actor,african,ali,American,angelou,clinton,dr.,great,lady,maya,obama,oprah,passing,poet,supporter,writer
Read More Comments Off
Posted on 22 May 2013 by curvey in Featured, Sports
ARTICLE FROM espn.com (Full story click here)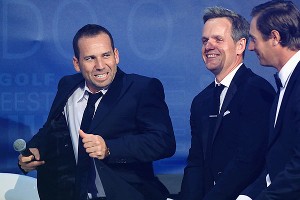 It seems from time to time the world's #1 golfer has reality hit him in the face. And that is he is the only African American on the PGA Tour and that at times certain fellas like Fuzzy Zoeller and now the motor mouth Serio Gargio makes stupid and yes racist remarks about Tiger.
A few years ago Fuzzy made a comment about a dinner and invite Tiger and serve fried chicken. His career went down the tubes after that remark. Of course Fuzzy said he was sorry but to most the damage was done. But now here comes Sergio Garcia.
It is well known that Tiger and Garcia do not get along at all.  A few weeks ago Garcia said Tiger pulled out a club out his bag right when he was getting ready to hit his ball a few yards away. Tiger said the a course manager said Garcia has hit his ball. Garcia went in on Tiger after the round. Garcia is a motor mouth clown who needs to shut up and win some majors like Tiger has over the years.
Anyway Garcia has now also made a fried chicken remake regarding Tiger!! SAY WHAT?? What is going on with fried chicken and Tiger Woods with certain guys who play the game of golf? For those of you who don't know, a lot of folks think when a white or non African American like Garcia makes a comment about fried chicken, it is racist.
A lot of people think African Americans love a lot of watermelon and fried chicken. What Fuzzy said years ago regarding Tiger and fried chicken and what Garcia has said regarding Tiger and fried chicken is flat out racist! For Garcia to say he did not mean his comment to be racist is a empty headed reaction. Garcia held a press conference to say he is sorry for his comment. He made this comment about the world's #1 golfer overseas at a event.  He said he is truly sorry. WHAT HE SAID WAS RACIST READERS.
Here is the thing. What now for Garcia when he comes to play here America? He made his racist comment at a event overseas. What reaction will Garcia get for the rest of his career because readers Fuzzy Zoeller's career when down hill quickly.  Gordon Curvey
Tags: african,American,chicken,fried,garcia,pga,racist,remarks. dinner,sergio,tiger,tour
Posted on 09 April 2013 by curvey in Featured, Sports
ARTICLE FROM usatoday.com (Click here for full story)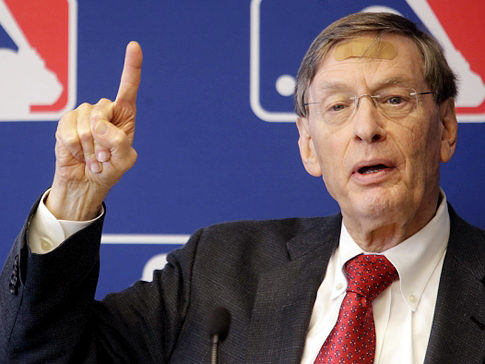 I saw this happening folks. I look at our Seattle Mariners and I no why a task force is being started by MLB head Bud Selig concerning the alarming decline of African Americans playing Major League Baseball. Our Mariners have zero African Americans on the team this year. This is sad readers.
Currently 7.7% of players in MLB are African American. Why is this alarming to Mr.Selig and many others? Well look at the NBA and NFL. Enough said. MLB has done a TERRIBLE TERRIBLE job in marketing to the African American community. They have started the RBI League to "try" to reach young inner city kids but that is token and it is not working.
Young African American kids are turning to football and basketball when they turn 11 or 12 years old and can care less about playing baseball. When a African American kid turns on the TV they see LeBron James, Dwayne Wade, Shaq, Kevin Durant, Kereem, Magic, Kobe, the Manning Brothers, Drew Brees, Chris Paul, Charles Barkley and more. The only MLB players you see are Ryan Howard for Subway and that's about it. Locally we see former player Jay Buhner doing commercials for goodness sake!! Yes Jay Buhner folks.
Young inner city kids need to see more African American baseball players doing marketing like CeCe Sabathia, Matt Kemp, Adam Jones, Torii Hunter and the Upton Brothers etc. When they see these players they might say "I want to play baseball like Matt Kemp"
As I type this blog, the Mariners are playing the Houston Astros here in Safeco Field. Readers I am searching to see ONE black face in the crowd. The three games so far at Safeco I turn on the TV and cannot find ONE African American in the crowd. Something is very very wrong on the field and off when it comes to African Americans and Major League Baseball.
So Commissioner Selig is starting this task force to see what in the world is going on when it comes to the huge decline of African Americans playing Major League Baseball.  I am glad to see Hall of Fame member Frank Robinson on the task force. As a sports fan it hurts to see the Seattle Mariners with a all white team along with players from South America etc. This week the Texas Rangers will hit Seattle with another team that has zero African Americans on the team. A African American manager but no African American players. WHAT? Their will be two teams on the field with ZERO African Americans on the field and in the dugout. Something is wrong.
This week a new movie on the late great Jackie Robinson hits the theaters. And on the 15th it is Jackie Robinson Day in MLB. I will be writing another story on my views of MLB and celebrating Jackie Robinson Day right here in the next few days. Comments? gcurvey@yahoo.com    Gordon Curvey
-Watch "Music Inner City Internet TV" covering politics, entertainment and more PLUS music videos! Just click the screen to the right and enjoy the show!/Music Inner City Store! Check it out!! HATS, T-SHIRTS, MUGS AND MUCH MORE!! SAFE AND SECURE!! www.cafepress.com/musicinnercityentertainment
Tags: 7.7%,african,American,baseball,bud,crowd,decline,field,force,jackie,league,major,mariners,NBA,nfl,players,playing
Posted on 07 November 2012 by curvey in Featured, Politics
"One Man's Opinion" by Gordon Curvey
Students held big protest over the re-election of President Barack Obama Tuesday night on the University of Mississippi campus. Why did this happen folks? This is crazy. (Read story from washingtonpost.com right here)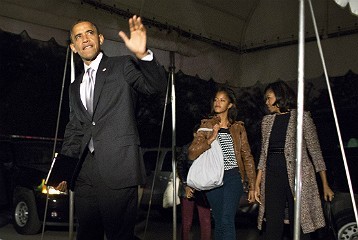 Tonight was a very happy night for me as I sat and watched the first African American President of the United States Barack Obama, win re-election to a second term as President.  I never thought I would see a African American President, now he has four more years!
To see President Obama walk on stage before a wild and cheering crowd in Chicago with First Lady Michelle Obama and their beautiful children, it just made me very happy.  And if you are a supporter of the President I am sure you are happy too because in my opinion it would have been a huge mistake to elect Mitt Romney.
If Romney was elected it would be President George W. Bush all over again. Romney said if elected he would make cuts to Medicare, Amtrack, Planned Parenthood, Social Sucurity, FEMA, food stamps and much more. It would have been terrible. How anyone would vote for Romney is beyond me readers. But then again Romney had Fox News on his side led by Sean Hanitty.
I watched Fox News after CNN said that President had won and this crazy Karl Rove was making excuses and was saying he did not think the President had won yet. Rove is crazy! Can't wait to hear Hannity cry like a baby because his guy Romney was beat. But you can bet that Hannity will continue to talk negative about President Obama on a nightly basis during his second term just like he did during the first term.
Finally, as I watched the crowd when Romney gave his speech after his loss, I could not see a black face. It was a sea of white faces. The Republicans need to realize that America is not all white. It is a melting pot of African Americans, Asians, Latinos, East Africans etc. The right needs to start RIGHT NOW to reach into the black community and latino community etc and show that they care about our plight in America.
Romney won big time in states like Arizona and Utah and Montana and Wyoming where there is hardly a black face in sight. The Republicans have have a long long history of not reaching African Americans and people of color and showing us they care about us. When you watched the crowd in Chicago after President Obama won you saw whites cheering, Asians cheering, East Africans cheering, African Americans cheering,
This is America folks. And on November 6th, Americans voted for President Obama to serve four more years. He has a lot of work to do. People need jobs etc but I think the President will try to work hard to improve some of the problems that are going on today. Hopefully the Republicans will FINALLY work with him because so far they have not. I am happy that President Obama won a second term now as Big Ed says on his show on MSNBC "Let's get to work"
Tags: african,American,barack,chicago,cnn,election,hanitty,karl,michelle,mitt,obama,president,republicans,romney,rove,second,term,years
Posted on 29 October 2012 by curvey in Featured, Politics
ARTICLE FROM huffingtonpost.com (Full story click here)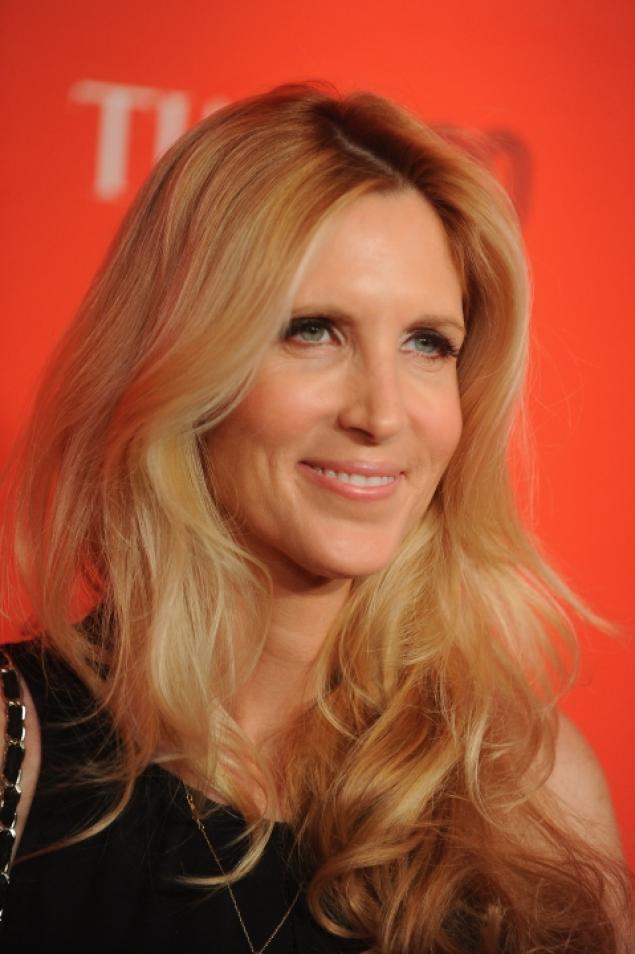 BREAKING NEWS: Because of Hurricane Sandy all events have been put on hold by President Obama and Mitt Romney. The President has to be the President in charge the next few days.
If you have kept up with race for President between President Barack Obama and former Gov. Mitt Romney then you know the issue of race has shown it's ugly face again and it's ugly folks. Real ugly.
People like former Gov. John Sununu, Ann Colter, the son of Sen. Tony Thompson, Sarah Palin and other folks have shown that just because we have had a African American President for the last four years it does not matter. Racism is alive and well in America and it is truly truly sad. And it upsets me.
Gen. Colin Powell came out the other day and again put his support behind the re-election of President Obama. Then Sununu who is one of Romney's tops aides, came out and said the Powell is supporting the President because he is a fellow African American. That is a bunch of BS!!
Then Ann Culter calls the President a "retard" Also former Gov. Sarah Palin says the President needs to stop "shucking and jiving" A very racist term that goes back decades. And Sean Hannity has the NERVE to say the left is playing the so-called "race card".
And Thompson's son said in a meeting that he hopes the President will get beat so he can go back to Chicago or maybe Kenya!! This is TERRIBLE!! What kind of off the wall comment is this readers?
First of all readers, this term "race card" is ONLY used by non-people of color. You have never heard a African American bring out the term "race card" If you have PLEASE let me know. Why is this term used against black folks? It is just like the word "thug". It is used almost 100% of the time against African Americans and people of color. This is real talk!!
And keep in mind folks that President Obama has been fighting racism since day one by Fox News and right wing radio hosts like Mike Savage, Laura Ingraham, Mike Medved, and even John Carlson here in Seattle. It has been this way since the President and his beautiful family moved into the White House.
So with a few days to go before election day, we are getting plenty of reports of African Americans and the right playing games with our votes just like in 2000. So that will be what I will be writing about in my next story.  Stay tuned!   Gordon Curvey
Tags: American,ann,barack,card,chicago,culter,fox,gov,Hannity,hurricane,ingraham,larura,mitt,news,obama,Palin,president,race,racism,retard,romney,sandy,sarah,sean,sunnunu,ugly
Posted on 06 September 2012 by curvey in Featured, Politics
"One Man's Opinion" by Gordon Curvey
I don't know if you are a supporter of President Obama or Mitt Romney but I will tell you what. I am a supporter of President Obama and I am going to support his re-election for four more years.
This week I watched great speech after great speech at the Convention in Charlette. Unlike the BORING Republican convention in Tampa Bay where they told lie after lie after lie about President Obama. Remember one thing readers and that is from day one the right had one thing in mind and one thing only and that is to make President Obama a one term President of the United States. Period.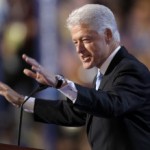 They had a meeting with Republican leaders on the day the President was sworn in to plan on making him a one term President. And they have tried to do every thing that goes against our President. Heck some of them still think President Obama is not a American. Or he is "not one of us"
But in Charlette I watched some of the best political speeches I have ever seen. First Lady Michelle Obama walked onstage in Tampa with a great looking dress and gave a great speech. She knocked it out the park. The governor of Ohio gave a great speech. He knocked it out the park.
Vice-President Joe Biden gave a great speech too. Brought the house down and yes he knocked it out the park. And the best hitters in my opinion were President Bill Clinton and of course President Obama. The President NEVER gives a boring speech. When he speaks it is like a African American minister giving a sermon on Sunday morning. I feel insprired every time I here a speech by our President. Real talk.
But to be truthful the best speech in my opinion was by President Bill Clinton. It was a 45 min political lecture by the former President. I am not going to lie. It was the best speech I have ever heard. He just broke it down about the Republicans and Paul Ryan and Mit Romney. Point by point and issue by issue. Bill Clinton is one thing folks…a politician and that is what he is. Clinton in my opinion won the race against Romney with his speech.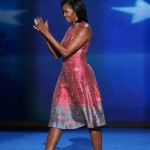 The Democratic Convention was the most diverse event I have seen. All races and creeds. Keep this in mind readers. And that is the Republicans only had 47 African American delegates out of thousands. Only 47!! That is not American folks.
So let's see what happens now that the two conventions are in our past. I hope President Clinton and others help out the President out on the road  to help re-elect President Obama so he can finish what he has started.
After all as Clinton said it is no way he can get every thing done the way President Obama wants in one term.  He has to have another term to help people get back to work.
If Mitt Romney and Paul Ryan wins well I might as well pack my bags and move to Africa or something. In my opinion if the Republicans win minorities are in trouble in America. This is a fact. It just cannot happen.
Gordon Curvey
Tags: American,charlette,convention,Democrat,fist,lady,michelle,mitt,obama,paul,president,race,republican,romney,ryan,speech,tampa
Posted on 23 March 2010 by curvey in Featured, Politics
ARTICLE FROM seattletimes.com (Full story click here)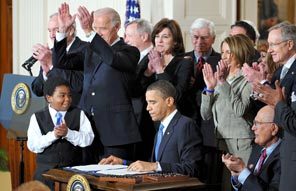 "One Man's Opinion" by Gordon Curvey
Today was a great day in American history when President Obama signed a health bill that has been talked about for decades and decades. What a day for America.
At the President's side as he signed this historic bill was 11 year old Marcelas Owens who is from right here in Seattle, Washington. His mother lost her job, lost her health and I am sorry to say died.
The President had young Owens by his side at two events today regarding the health bill. I know this is something he will never forget the rest of his life.
What bothers the hell out of me is the right. And their racist tactics against President Obama. Calling him negative names etc. I am bothered by the far right "tea party". Who are making people very very angry at the President to the point I think someone might try to kill President Obama. The far right is just that angry at the President.
NOT ONE Republican voted for the historic health care bill. NOT ONE!! This is crazy, this is a outrage. I am telling you readers. All the folks in the tea party, all the folks who did not vote for this new health care bill are speaking up LOUDLY and in very ANGRY ways because of one thing and one thing ONLY……it is because President Obama is the first African American President in our history and they CANNOT AND WILL NOT DEAL WITH THIS. Period. The far disagree with EVERY THING PRESIDENT IS DOING. EVERY THING!!!
I say a prayer for the President and his wonderful family EVERY NIGHT that they stay safe from the angry mob called the far right. What the far right is doing is VERY VERY DANGEROUS FOLKS. Please realize this. And if your a supporter of our President, please join me and say a prayer for him and his family every night.
"Sports Inner City Online" is one of only a few urban sports websites on the Internet. Covering urban sports news and issues. Plus ESPN news, Ustream TV and "Sports Inner City Radio" podcasts that features classic soul and hip-hop music, interviews, and more.
Tags: American,angry,bill,dangerous,espn,far right,health care bill,Marcelas Owens,news,One Mans Opinion,president obama,seattle,signed,Sports,ustream tv,washington