Tag Archive | "artists"
Posted on 20 May 2016 by curvey in Featured, Hip-Hop/R&B
"One Man's Opinion" by Gordon Curvey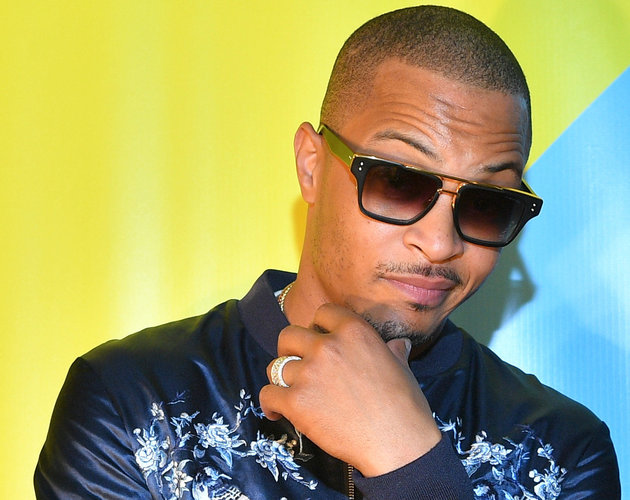 To many times we hear about hip-hop/rap artists maybe getting in trouble or going to jail for one reason or another. The media will jump right on it when a hip-hop/rap artists is in trouble. This is for sure.
But check this out readers. How about when these artists do things on the positive tip? Do we hear about it like we hear about when these artists get in trouble? The answer is no. I have saw articles where artists buy Xmas gifts for the needy. Buy turkeys and Thanksgiving dinners for the needy and even buy a car for someone who needs a car to go to work. And much more.
Problem is you have to search for the story. This is unfair ladies and gentlemen.  Rapper and actor T.I. is doing something real positive for the youth we need to know about this readers.
He recently announced a partnership with music streaming service Tidal to launch the "Money Talk With Tip For Education" program. Now though June 15th participants can sign up to raise funding for their projects on spreading education awareness via Crowdrise. Then they can be able to post their Crowdrise projects via social media channels using the hashtag #TIDALXMONEYTALK in order to be considered eligible for the education challenge. This is great what T.I. is doing.
The top five finalists will have the chance to get the amount they raised matched by T.I. and Tidal.  Enriching the lives of today's youth is something the Atlanta native knows all too well. The father of seven says his involvement in the education challenge is an natural extension of his own daily duties at home.
On June 15 Tidal will reveal the five finalists who have raised the most funding on its site. Then on June 22, T.I.and Tidal will announce and will match the donations of the official winner by up to a whopping $250,000 which will be used towards launching the winner's proposed project.
T.I. does more than this folks. He is making his name known not for not just being a great rapper and being a actor in movies and on t.v. but he is making his name known as a person who cares about inner city youth not just in the ATL but everywhere. This is a good look for T.I.
Tags: artists,atl,atlanta,awareness,city,crowrise,donations,duties,education,eligible,hip-hop,inner,jail,launch,money,native,needy,projects,rap,rappers,streaming,T.I.,talk,tidal,trouble,youth
Read More Comments Off
Posted on 07 June 2014 by curvey in Featured, Hip-Hop/R&B
"One Man's Opinion" by Gordon Curvey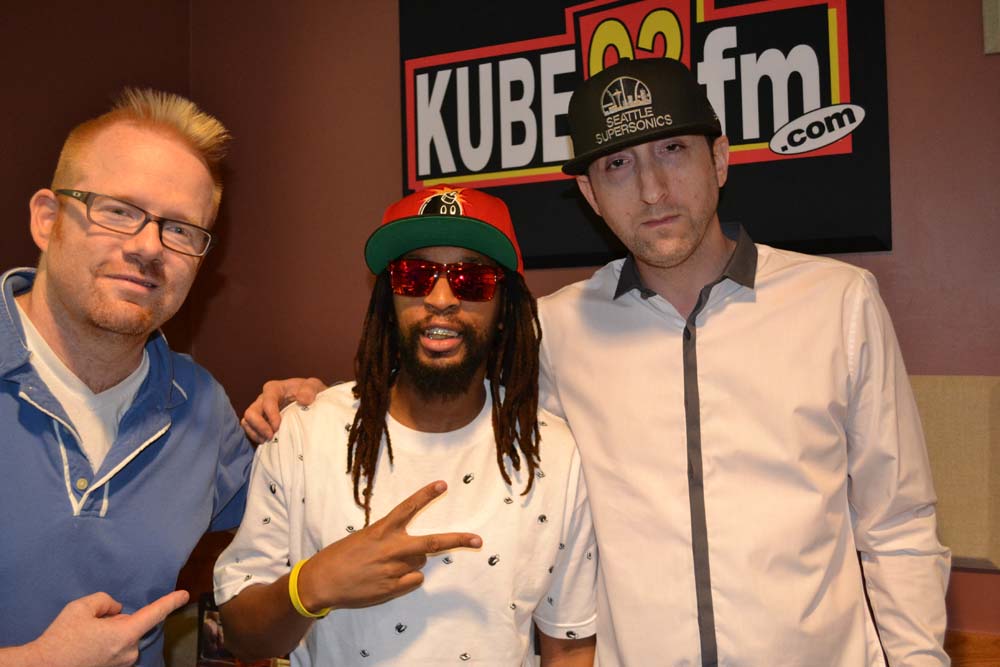 Today I as write this Seattle radio station is holding it's KUBE93 Summer Jam at the Gorge in Eastern Washington state. And again led by program director Eric Powers, they have blocked "Music Inner City TV" from covering the event.
Now check this out readers. We can cover many Hollywood events including a big golf event on Monday with a big red carpet and stars BUT Eric Powers has blocked us from covering the Summer Jam for about six years in a row. It is a outrage. It is wrong. And yes it is racism. Powers did buy me a nice sound system for my PC after I had a terrible fire in 2005. And I was and still am grateful for that.
But if you know me I have to stand up for my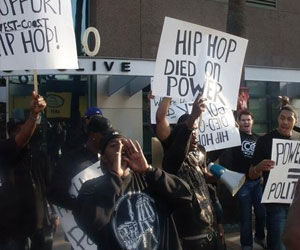 folks. And truth be told KUBE93 is not playing local artists during primetime. That is between 3pm and 8pm. The only time KUBE93 plays local artist music is on Sunday night's "Sound Sessions" at 11pm. That is when the least amount of people are listening to the radio!! Come on readers this is a damn shame!!
You know what readers? Cats in Los Angeles and the Bay Area got together and protested big time against Power 106 in L.A. (pic here in this article of the L.A. Power 106 protest) To say the program director PLAY LOCAL ARTISTS MUSIC!! And guess what? Now Power 106 and also KMEL in the Bay is playing local artists music during PRIMETIME!! Unlike KUBE93. And they will not until cats STAND UP AND PROTEST!! Make your voices heard!
Listen artists. If you plan out being somebody in the music game you have to get local radio stations like KUBE93 to play your music. If you just want to be what I call a "ghetto celebrity" then continue doing what you are doing.
Finally at the Summer Jam, AGAIN KUBE93 stuck local artists at SECONDARY stage to perform instead of performing on the MAIN STAGE AND THIS IS JUST PLAIN WRONG!! This local label Lane Records sponsored the secondary stage this year at KUBE's Summer Jam. And they had to spend a pretty penny for that. ALL THE ARTIST THAT PLAYED OR WILL PLAY THE SECONDARY STAGE IS GETTING ZERO RADIO AIRPLAY DURING PRIMETIME ON KUBE93!!! WHAT IS UP WITH THAT??
The other day there was a so called "networking" event here in Seattle. Was standing up for local airplay on KUBE and other local stations Movin 92.5 and a new station 103.7 discussed? HELL NO! It is time for cats to get their head out of the Northwest clouds!! STAND UP AND BE COUNTED AND MAKE YOUR VOICE HEARD!! Don't be happy for where you are at. It is time for folks to STOP GIVING MONEY TO KUBE93 because when you do that they are running all the way to the damn bank OFF THE BACKS OF AFRICAN AMERICANS!! When a station that has NEVER had a AFRICAN AMERICAN DJ DURING PRIMETIME, something is VERY WRONG!!
I am not finished with this topic so turned readers.
Tags: 106,african,airplay,americans,angeles,artists,bay,eric,gorge,jam,kmel,kube93,local,los,money,power,powers,protest,radio,seattle,stand,summer,up. primetime,washington
Read More Comments Off
Posted on 29 February 2012 by curvey in Featured, Hip-Hop/R&B
"One's Man Opinion" by Gordon E. Curvey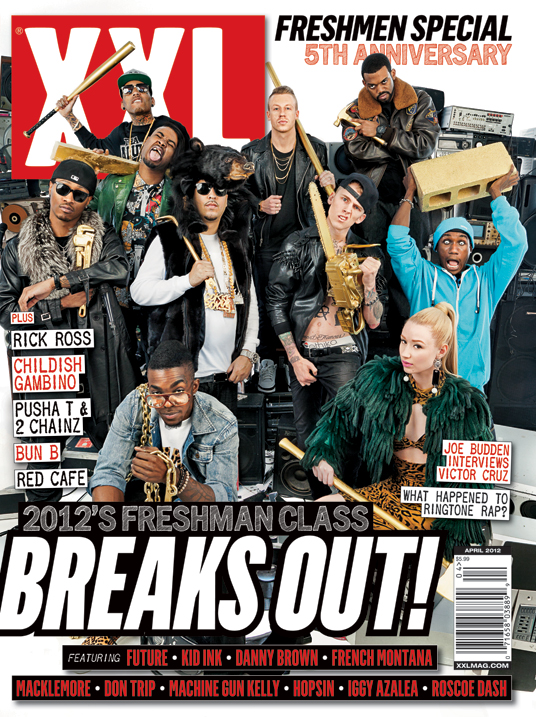 I have been producing "Music Inner City TV" since Dec of 1990. And I have not seen a Northwest hip-hop artist(s) get as much publicity as Macklemore and Ryan Lewis in a long time.
I am wondering why this is going on? I am not hating on the fellas but I am a little bothered by this. They are on the cover of XXL Mag for their freshman class. Freshman or seasoned vets, why are they getting all this press?
You have artists who have served their dues in the game here in the Northwest like E-Dawg, Silver Shadow D, Mac Slug, Sonny Bonoho and others. They have not been on the cover of XXL Magazine etc or have got all the media hype as these fellas.
Others have made great music over the years in hip-hop here in the Northwest but they are not getting all this pub. I am starting to wonder what is the reason? Is there music that much better than other NW hip-hop artists? Is it Macklemore is being marketed better than others?
Or is it………….sorry to say, skin color? Some say hip-hop has no skin color but readers something is just not right here. I just do not understand why Macklemore and Ryan Lewis is getting all this publicity. They are becoming the "face of NW hip-hop" When cats think of NW hip-hop artists they will think of Macklemore and Ryan Lewis.
There are cats with as much skills and more in my opinion then these guys. I am just keeping it real. And these guys have been behind the mic in the booth for years and put out good music just like Macklemore and Ryan BUT for some reason they have not "blown up" like these fellas.
Again I am not hating readers but I am just writing what others are saying in the streets and elsewhere. I hope I do not get bashed about this story but it is something that has to be brought out and talked about and discussed. I am kind of tired of seeing all this publicity on these fellas when others are trying to get there name out in the masses too. What is Macklemore doing that others are not?
Guess I will see them on 106 soon? If they are doing the right thing to market themselves…..then others need to learn what they are doing.
Hey here is a idea, jump on M.I.C-TV! Holla at us at 206-445-3989 or e-mail us at gcurvey@yahoo.com  or reach out via Facebook at facebook.com/gordon.curvey
Tags: artists,macklemore,music,northwest,NW,publicity,ryan lewis
Posted on 28 March 2010 by curvey in Featured, Politics
ARTICLE FROM wikipedia.com (Full bio click here)
"One Man's Opinion" by Gordon Curvey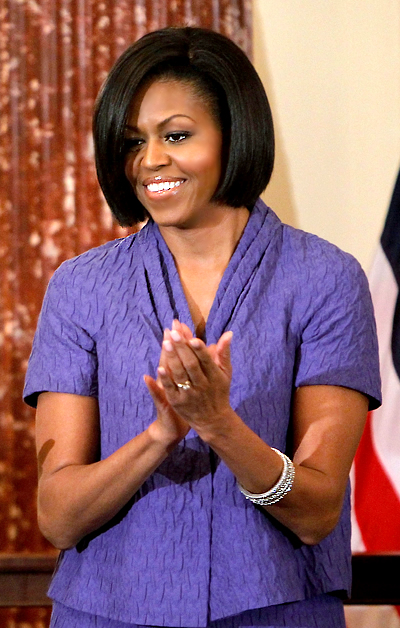 Friday night I was watching Fox News and the "Hannity" program to see what Democrat he was going to beat up on or what negativity he was going to throw down on President Obama.
Then all of a sudden BAM!! He blasts Nickelodeon TV for giving First Lady Michelle Obama a award for the work she is doing. Hannity said the kids station is "leaning toward the left"  WHAT!!!!! I could not believe what I was hearing readers. It was a OUTRAGE!!
If Hannity is not beating up on the President, then he will pick his wife to beat up on. Since the President has been in office I do not think Hannity and others on Fox News or even others on the right, have said anything positive about the beautiful and intelligent and outstanding Michelle Obama.
Michelle is a GREAT First Lady and a GREAT role model for young girls and young ladies of ALL COLORS AND RACES. And also she is a wondeful mom to her kids. How cats like Hannity can say ANYTHING negative about her and a award she is getting is BEYOND ME!!!
Watch "Music Inner City TV" webcasts right here. Just click the screen to the left for our latest program and previous COMPLETE programs click "Television Show" link above.
And also listen to "Music Inner City Radio" podcast here from our "Alternative Talk" 1150am KKNW programs. Just click "podcast" link above. Entertainment and urban sports news, classic soul and hip-hop music and exclusive interviews!!
Look for EXCLUSIVE interviews and music videos that no one in the Northwest can offer.
Despite all the hate from promoters and local artists here in the Seattle area, we are here to provide entertainment and information that NO ONE in the Northwest can offer!! For the supporters of "Music Inner City Entertainment" THANK YOU!!
Tags: artists,award,colors,Democrat,exclusive. interviews,First Lady,fox news,Hannity,kid's choice awards,Michelle obama,music inner city,music inner city radio,negative,nickelodeon tv,northwest,obama,podcasts,president obama,races,seattle,sports inner city,washington,webcasts