Tag Archive | "atlanta"
Posted on 20 May 2016 by curvey in Featured, Hip-Hop/R&B
"One Man's Opinion" by Gordon Curvey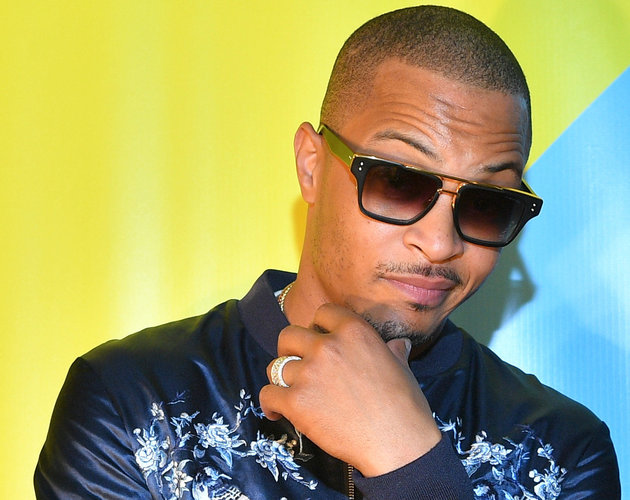 To many times we hear about hip-hop/rap artists maybe getting in trouble or going to jail for one reason or another. The media will jump right on it when a hip-hop/rap artists is in trouble. This is for sure.
But check this out readers. How about when these artists do things on the positive tip? Do we hear about it like we hear about when these artists get in trouble? The answer is no. I have saw articles where artists buy Xmas gifts for the needy. Buy turkeys and Thanksgiving dinners for the needy and even buy a car for someone who needs a car to go to work. And much more.
Problem is you have to search for the story. This is unfair ladies and gentlemen.  Rapper and actor T.I. is doing something real positive for the youth we need to know about this readers.
He recently announced a partnership with music streaming service Tidal to launch the "Money Talk With Tip For Education" program. Now though June 15th participants can sign up to raise funding for their projects on spreading education awareness via Crowdrise. Then they can be able to post their Crowdrise projects via social media channels using the hashtag #TIDALXMONEYTALK in order to be considered eligible for the education challenge. This is great what T.I. is doing.
The top five finalists will have the chance to get the amount they raised matched by T.I. and Tidal.  Enriching the lives of today's youth is something the Atlanta native knows all too well. The father of seven says his involvement in the education challenge is an natural extension of his own daily duties at home.
On June 15 Tidal will reveal the five finalists who have raised the most funding on its site. Then on June 22, T.I.and Tidal will announce and will match the donations of the official winner by up to a whopping $250,000 which will be used towards launching the winner's proposed project.
T.I. does more than this folks. He is making his name known not for not just being a great rapper and being a actor in movies and on t.v. but he is making his name known as a person who cares about inner city youth not just in the ATL but everywhere. This is a good look for T.I.
Tags: artists,atl,atlanta,awareness,city,crowrise,donations,duties,education,eligible,hip-hop,inner,jail,launch,money,native,needy,projects,rap,rappers,streaming,T.I.,talk,tidal,trouble,youth
Read More Comments Off on T.I. Wants To Help Kids With Their Education
Posted on 24 September 2012 by curvey in Featured, Hip-Hop/R&B
"One Man's Opinion" by Gordon Curvey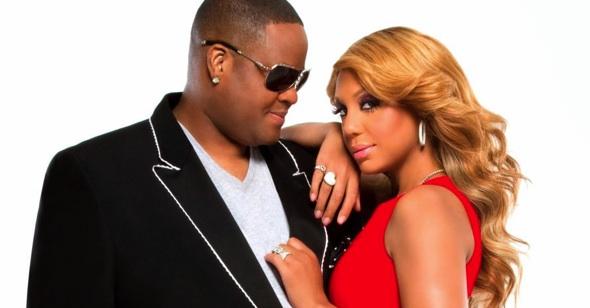 I watched Tamar and Vincent new reality show tonight and I just have to finally say what others ain't saying. And that is Tamar Braxton is a golddigger and is using the HELL out of her husband Vincent. Dude needs to wake up and smell the coffee.
Tamar is a female that has "tried" to blow up in the music game like big sis Toni but the fact of the matter is she is NOT as talented as Toni. She has rode the freakin coattails of Toni for years. Not only that she is jealous of Toni. Tamar wants to be Toni Braxton but she is not Toni. She is Tamar. She needs to look in the mirror and realize that.
I watched her new reality show that of couse is a spinoff of her show with her sisters and heard her talking in third person, and watched her driving around in a new Rolls Royce etc. She is driving that Roll because of Vincent. What has she done to drive around Atlanta in a Rolls?
Of course Vincent is a top of line record producer and manager who is working with top of line artists like Lady GaGa and many others. Cat is no joke. But the real joke is this. Vincent needs to realize that just because Tamar might be giving him all he wants in the bedroom ain't everything.
He want to have a family and have a baby and his lady Tamar is worried about her new cd and becoming a superstar like Toni and other acts her husband works with. If this is really going on I think it is terrible. And the female gets Vincent's credit card and shops, shops and shops! Vincent wake up man!!!
I mean let's face it. Tamar as well as the business he is in almost killed Vincent a few months ago. The stress almost did him in but he gets out the hospital and goes right back to his gold digging lady. Yo big Vincent….if the female really loves you, she would have your first child and make you happy.
I say this because I had the same thing happen to me of course in a much smaller way.  I wanted a child and this so called lady I married named Elizebeth just wanted her green card and get her singing career going in the U.S. She is from Kenya. She did not love me AT ALL!! We talked about names for the baby folks. If it was girl we were going to name her Sasha after President Obama's daughter but she never wanted a child. She just wanted her green card. She NEVER loved me at all!!
Readers I hope big Vincent will wake up and leave Tamar and realize that she does not love him. She is just worried about her singing career and going shopping and trying to be a superstar like her sister Toni. But guess what readers? IT AIN'T GOING TO HAPPEN!!! So I guess Vincent needs to wake up and Tamar too.
Tags: atlanta,braxtons,female,husband,Lady GaGa,music,promoter,reality,tamar,toni,vincent
Posted on 07 December 2011 by curvey in Featured, Much More
ARTICLE FROM s2smagazine.com (Full story click here)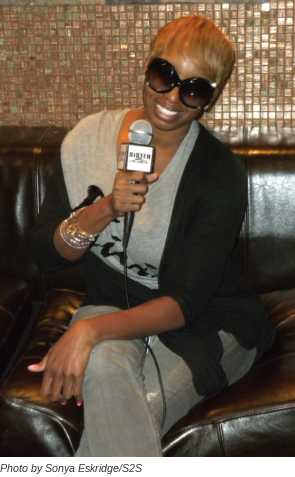 Found out some news you reality TV viewers might want to know. And that is motor mouth NeNe Leakes might be leaving "Real Housewives Of Atlanta" because she is upset.
Why is she upset? Well she is upset she is a hater and is jealous. She is jealous because Kim also of "RHOA" is getting a spinoff program and she is not.
NeNe thinks she is the star of "RHOA" for some reason. The question is why does she think she is the star of the program? In my opinion NeNe has the biggest mouth on the show! Real talk.
Readers I am TIRED of seeing these mouth mouth African American ladies on reality TV. "RHOA", "Basketball Wife's", "Single Ladie's", "Love And Hip-Hop" and more are full of loud mouth, foul mouth black women who have to cuss every other word.
So millions of white folks think that is the way most African American females really are. I don't understand why the African American community is not speaking out more about these reality shows that make black ladies look terrible.
I am pissed off about black ladies actions on these reality shows. I want to shout out singer Toni Braxton who is a former guest on Seattle's "Music Inner City TV". While her sister's run their mouths on "Braxton Family Values" she takes the high road and stays acting like a lady. Much love Toni!!   Gordon Curvey
Listen to "MUSIC INNER CITY RADIO" and "SPORTS INNER CITY RADIO" via Ustream TV right here! Just click the arrow. When we are off the air, you will not see the arrow. But we will be broadcasting most times during the day and ALL NIGHT! Playing classic soul, new and recent hip-hop and r&b music and exclusive interviews and more!
Tags: atlanta,basketball,black,braxton,cuss,hip-hop,housewives,jealous,ladies,leakes,nene,reality,RHOA,toni