Tag Archive | "awards"
Posted on 17 June 2018 by curvey in Television Show
Seattle, Washington based "Music Inner City TV" webcast. From Los Angeles and the 2018 Pre-NAACP Awards red carpet. Hosted by Brianna Michelle Redman. Interviews and of course hot hip-hop/r&b and pop music videos many I am SURE you have not seen.
If you Don't see the video and are using Windows XP IE 8 or belowclick here to download google chrome to view the show
Tags: awards,based,carpet,hot,image,interviews,Los Angeles,naacp,pop,r&b,red,seattle,sure,videos,washington
Read More Comments Off
Posted on 24 February 2016 by curvey in Featured, Hip-Hop/R&B
"One Man's Opinion" by Gordon Curvey
Ladies a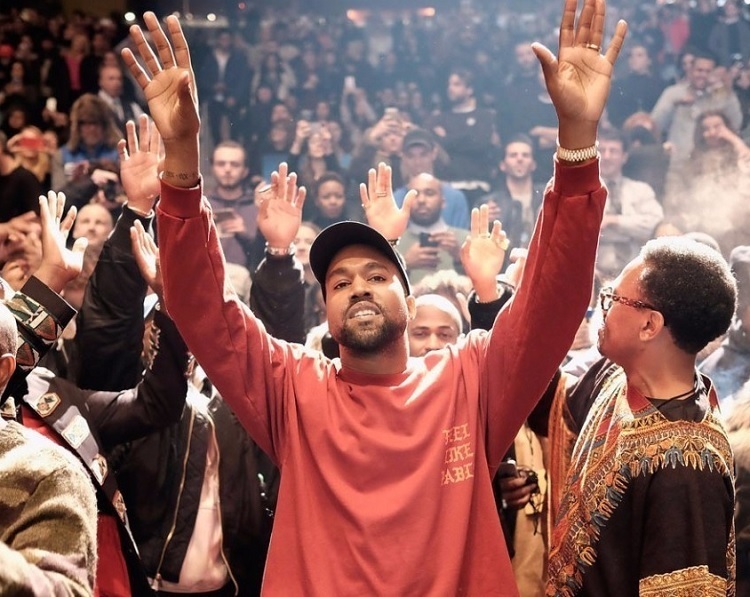 nd gentlemen it is time I do a story on the very talented but confused Kanye West here on "Music Inner City News Magazine".
I try not to bash African Americans on my sites but in this case I have to get it in. Not bashing West just giving my views.
Guess people really started to wonder what is really going on with West when he jumped on stage and surprised everyone including Taylor Swift a few years ago and took the microphone and said Beyonce should have won a award and not Taylor. That was just flat out wrong for Kanye to do that to Taylor. Ever since then I have grown to like Swift. Not really her music, just how she handled that event.
Since then West has continued to say and do things that make me and others wonder what is wrong with this dude. It is obvious something is wrong mentally with Kanye. It just is. So a question has to be asked. Does Kanye West need a doctor. Does he need therapy? I say yes.
Is it a mental problem or is it a emotional problem or is it a financial problem with him? For goodness sake, he has came out and said Bill Cosby is innocent. He has said he is the best artist in music history. He blasts his ex lady Amber Rose and so on. For sure West is a rapper who is one of if not the best rapper in the history of hip-hop/rap music. This is for sure.
But something is very wrong with the brotha. Recently he tweeted he is $53 million in personal debt. He went on to say…are you ready for this ladies and gentlemen, that instead of opening a school in Africa, "fellow rich people should support him!! He was directing this to Facebook founder Mark Zuckerberg who West begged him to give him $1 BILLION!! SAY WHAT????
He also said he would take support from Google co-founder Larry Page or from other Sillicon Valley rich folks. This shows that Kanye has a very serious problem. Or is it just a act for publicity? I think he needs therapy. And needs it now. This is my opinion.
He is a father of two little kids with Kim Kardashian. He should get the help now before his children realize something is wrong with daddy. Do it before it is to late. I just mentioned only a few of his outburts over the years. On social media and in interviews. He will go off like a fire cracker at any time during a interview. The person doing the interview has to be ready for anything when they deal with West.
Rap artist Rhymefest who has worked with Kanye a lot of songs has recently pulled away from working with him. He said "my brother needs help, in the form of counseling. Spiritual & mental. He should step away from the public and heal". Real talk!!
I agree with Rhymefest. West should get help now. Hell recently he went off on Taylor Swift AGAIN saying "Hell I made the bitch" WHY would he say that about Taylor? What in the hell has Taylor Swift done to him? Is West a HATER against Swift because she has obtained hella Grammys and American Music Awards etc? I say yes!! He is a hater against West. That is stupid and crazy.
So in ending, I am tired of Kanye West going off on people. Some say he has not got over the passing of his mom who died a few years ago during a simple breast procedure. He and his mom were very very tight. But what ever the reason is, I join others who are starting to say it is not publicity when it comes to West and his outburst. This very talented fella should check himself in and get badly needed therapy immediately.
Tags: amber,awards,beyonce,counseling,doctor,event,google,grammys,hater,help,kayne,magazine,mark,mentally,rapper,rhymefest,rose,seattle,talented,taylor,therapy,west,zuckerberg
Read More Comments Off
Posted on 09 July 2014 by curvey in Featured
"One Man's Opinion" by Gordon Curvey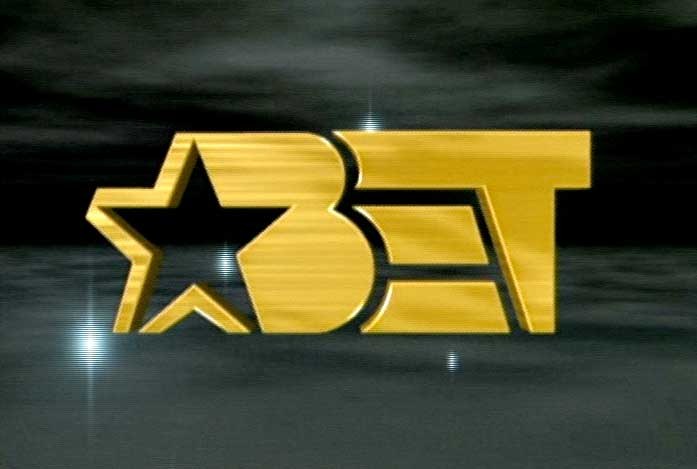 UPDATE: Below link is a story from the Huffington Post regarding problems with Mr. Bill Jones and Ms Tonya Hart, two legends in African American media who were refused coverage of the B.E.T. Awards. Article from 7-10-2014.
http://www.huffingtonpost.com/tanya-young-williams/exclusive-bet-awards-deni_b_5561433.html?utm_hp_ref=entertainment&ir=Entertainment
I have been very silent about this issue readers. Trying not to sound like a cry baby. But I said I have to speak out this time regarding Black Entertainment Television aka B.E.T.
For those of you who do not know, I have been producing "Music Inner City TV" since 1990. December 19,1990 I aired my first program with guest the legendary MC Lyte followed by Seattle native Sir Mix-A-Lot.
It was my dream to be in the music industry since I was a teenager watching Don Cornelius and Soul Train on TV. I said I want to be like him. Hosting my own TV or radio program. What a dream!
It took awhile but I started to have my dream come true and I even had a chance to tell the late Mr. Cornelius that he was my idol. That was great that I had a chance to tell him that. Dreams do come true folks!
Even suffering a terrible fire in 2005 and having a very serious operation in late 2010 in which I caught pnemounia and lost most of my right lung and more, I have kept my show on the air for more than 23 years here in the Seattle/Tacoma, Washington area and Western Washington state. I have dealt with plenty of hate and jealous feelings but again, "Music Inner City TV" is still on the air. We currently broadcast 24-7 on Comcast-Xfinity On-Demand all over Western Washington state.
Over the years we have been lucky enough to interview legends like Ike Turner, Rick James, Al Green, George Duke, Quincy Jones, James Brown, Stevie Wonder, Smokey Robinson, Paul McCartney, Dionne Warwick, Micheal Jordan, Big Daddy Kane, Chaka Khan and many more INCLUDING media icon Oprah Winfrey! BUT for some reason the PR Dept at B.E.T have decided for the last seven years to turn our TV crew down for red carpet coverage of the B.E.T Awards. This has become a problem folks.
In my strong opinion their is ONE person with B.E.T who is responsible for "Music Inner City TV" being at home and watching the event on TV and online at bet.com  And when I watched the coverage online I notice other programs on the red carpet that makes me wonder why am I at home year after year instead of being in Los Angeles and doing interviews.  I also go online to You Tube and notice outlets like "Black Hollywood Today" putting video on You Tube from the red capet at the B.E.T Awards and I say to myself how did they get on the carpet? How and why?
I am also aware of another outlet/company that has a problem with the PR Dept at B.E.T. It seems there is a few (or maybe one) very arrogant and mean people/person at B.E.T that hold grudges with people. For instance about 8 years ago I had a difference of opinion with a person in B.E.T PR Dept/management while I was in L.A. for the B.E.T Awards.
I was placed in the media room again. Not on the red carpet and I asked this person why. Things got a little heated between us. Since then, I have told this person I am sorry etc. BUT this person in my STRONG opinion has NOT let me reapeat has NOT forgot our  disagreement and has made sure yours truly Gordon Curvey and my crew WILL NEVER be on the red carpet again. It has been very depressing on my part when for the last seven years I get the same paragraph from B.E.T turning "Music Inner City TV" down for red carpet coverage. Something is very very wrong and I would like to find out what is the problem.
Last year B.E.T. called the Seattle Police on me because they thought I was suicidal after being turned down again for the B.E.T Awards but I was not suicidal readers. I was just upset that my outlet was and is being treated wrong. I was also upset this year after being refused coverage. It has taken me a week or so to cool off.
It is fun being on the red carpet doing interviews myself or running the camera. It is not work at all. And if you know about my program, EVERYONE is asked in our final question to speak to the youth about staying in school and stopping the violence etc.
But the PR Dept and B.E.T has not allowed me to interview entertainers at the B.E.T Awards for seven years in row. While other programs with much less time on the air and much less of a audience is on the red carpet having fun and doing interviews for their audience. Is it political or is it who you know? Or is a person at B.E.T holding a grudge? I think it is the last question.
I think this person doing this to me and my audience should be fired. I think it is very very wrong what this person has done to me and it hurts me and my audience here in the Northwest on TV and worldwide on the net at "Music Inner City News Magazine" www.musicinnercity.com  Will I ever be allowed to cover the B.E.T Awards on the red carpet? Who knows. My health is not the best and I may not even be here next year. Only god knows. But as of now if it was up to B.E.T and this one person who has stopped my coverage on the red carpet for seven years in row….I will NEVER be allowed to cover the B.E.T Awards on the red carpet. This is truly truly sad for me and my audience. We are the ONLY program of it type produced in the Northwest of the U.S. This should NOT happen readers!!
Watch "Music Inner City TV"/Comcast-Xfinity On-Demand/24-7/All over Western Washington State/go to "get local" and then "around the sound". The ONLY locally produced hip-hop/r&b/pop/sports/interview program in the Northwest! Two-three programs to view ANYTIME!!
Listen to "The Hot 12″ with D Duane RIGHT HERE! Just click the "podcast" link above grab your headphones and enjoy the program. Two new programs every month!
Tags: audience,awards,B.E.T,camera,comcast,coverage,dreams,entertainment,grudge,interviews,online,outlet
Read More Comments Off
Posted on 14 February 2011 by curvey in Featured, Hip-Hop/R&B
ARTICLE FROM cnn.com (Full story click here)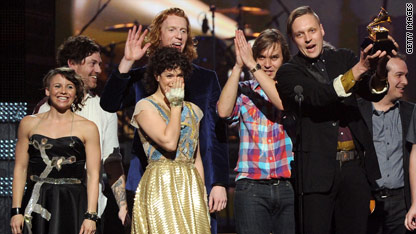 As a person who is in the music industry for more than twenty years I am shocked at what happened at the Grammy Awards I watched on CBS. What are people thinking?
How on earth did The Suburbs beat out mega star Eminem for Album of the Year? His "Recovery" was the year's best selling album. I cannot put in my brain how Slim Shady lost to The Suburbs. Something is very wrong there.
Also nothing against my African American sista Esperanza Spalding BUT how on earth did she win Best New Artist? What!! I had never even heard of her. She won the award beating Drake and a young talented young fella who has taken the industry by storm and even has a movie coming out, Justin Bieber. What!! How can that happen?
Shout out to the legendary Mavis Staples for finally winning a Grammy after decades in the industry. I was so happy to see her win. Also another legend Sir Paul McCartney won his first Grammy in 31 years for Best Solo Rock Performance for "Helter Skelter". A song his former group, you heard of them…The Beatles first recorded in 1968.
And if you don't know, Lady GaGa arrived to go down the red carpet in a big giant egg!! I am not lying folks she did!! You have to give it to GaGa. She is a for real entertainer with her own style. Unlike many many artists.
But I just cannot get over The Surburbs and Esperanza Spalding winning awards. Unreal folks.    Gordon Curvey
Tags: awards,cbs,drake,eminem,grammys,justin bieber,Laddy GaGa,Paul McCartney,The Suburbs
Posted on 13 September 2010 by curvey in Featured, Hip-Hop/R&B
ARTICLE FROM mtv.com (Full story click here)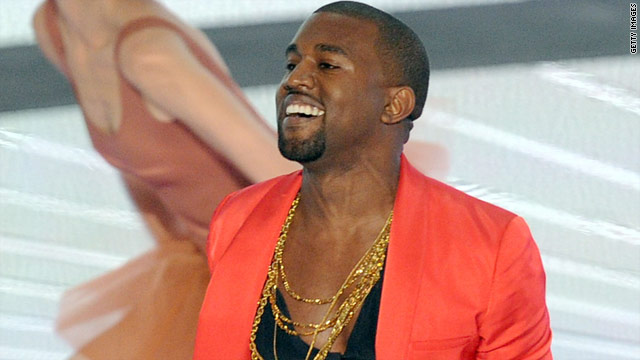 The 2010 MTV Video Awards was a great show. As a person in the music industry I tried to watch as a fan instead of a cat in the game.
Drake, Mary J. Blige and Swizz Beats did a great performance as did Eminem and many others but I think the performance of the night went to Usher.
Some people were saying Usher has "lost a step" from the young Usher from the past. But Mr. Raymond let everyone know "I'm back" His performance was great. I bet you Chris Brown was watching somewhere saying "Man I have work to do"
The legendary Cher came out in a outfit that she wore at the 1989 MTV Awards. Hardly hiding anything. The 64 year old performer got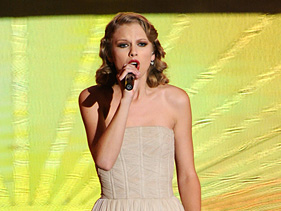 a standing ovation. She gave a award to singer Lady GaGa who started to cry because she was getting a award from one of her idols.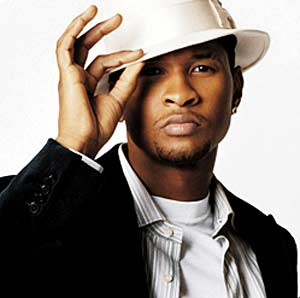 The show ended with Kanye West. His song was mainly about making mistakes and trying to make for them.
Of course we all about him taking a MTV Award from singer Taylor Swift. Taylor performed earlier in the show. Her song talked the incident with West. I enjoyed both Taylor's performance as well as West. His new song is called "Runaway"
I hope we can all move on from the West-Swift incident. West if VERY talented as well as young Taylor. Later with the negative crap. Let's move on!! Check out CNN's article on the MTV Video Awards. Click the link above.   Gordon Curvey
Please check out the MTV section right here on "M.I.C News Magazine" for highlights and more.
In a few weeks we will feature a our salute to "Oprah" because of her ending her 25 years of the "Oprah" show.
"M.I.C-TV" will have the EXCLUSIVE interview we did with Oprah a few years ago on the show!! Details soon!
Tags: awards,cher,drake,exclusive,kanye West,Lady GaGa,MTV Awards,oprah,peformance,Taylor Swift,Usher,video
Posted on 23 April 2010 by curvey in Featured, Much More
ARTICLE FROM s2smagazine.com (Full story click here)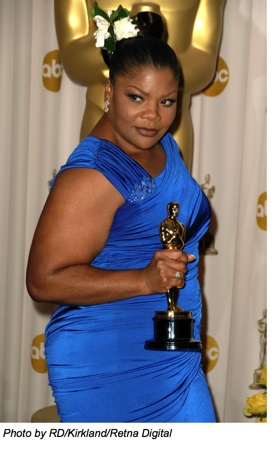 As you know I have written my feelings on the sad story regarding Oscar winner Mo'Nique and the relationship with her brother Gerald.
And this is a sad story. I watched Mo'Nique's brother on Oprah the other day and I was shocked at this program and the information that has come out for the world to know regarding Gerald's sexual contacts with his sister when they were young.
Gerald said said all the normal stuff about being sorry etc. And Oprah asked tough questions to him. But what I took out of the show is this.
If you watched Mo'Nique get her Golden Globe and Critics Choice and Oscar Awards, she came off as a dynamic wonderful African American lady with a lot of opinions.
And if watch her program on BET, she is always giving advice etc. I think she needs to chill out with the advice and try to repair her relationship with her elderly mom and dad who also was on the Oprah show.
MoNique has not talked to her mom or dad IN YEARS!! I am sorry readers, NO MATTER WHAT she needs to stop trying to be Miss Goody Two Shoes with advice to all her guests and work on trying to repair her relationship with her mom and dad.
We were not their to see how Gerald made sexual contact with her sister how her parents handled it. But they did not know it happened.
And if Gerald told lies on Oprah, he was wrong. BUT Mo'Nique is wrong for not talking to her elderly parents. You only have one dad and one mom.
"Music Inner City Radio" every Friday night 10pm (Seattle time) 1150am KKNW (Seattle area and suburbs) And worldwide online!!! CLICK LINK BELOW TO LISTEN!!
Guest: CEO The New Death Row Records Lara Lavi plus good music!!
Tags: advice,awards,B.E.T,brother,critics choice,dad,golden globe,interview,mom,monique,music inner city,oprah,oscar,relationship,sexual,sister,tv,wrong