Tag Archive | "barkley"
Posted on 02 December 2014 by curvey in Sports
"One Man's Opinion" by Gordon Curvey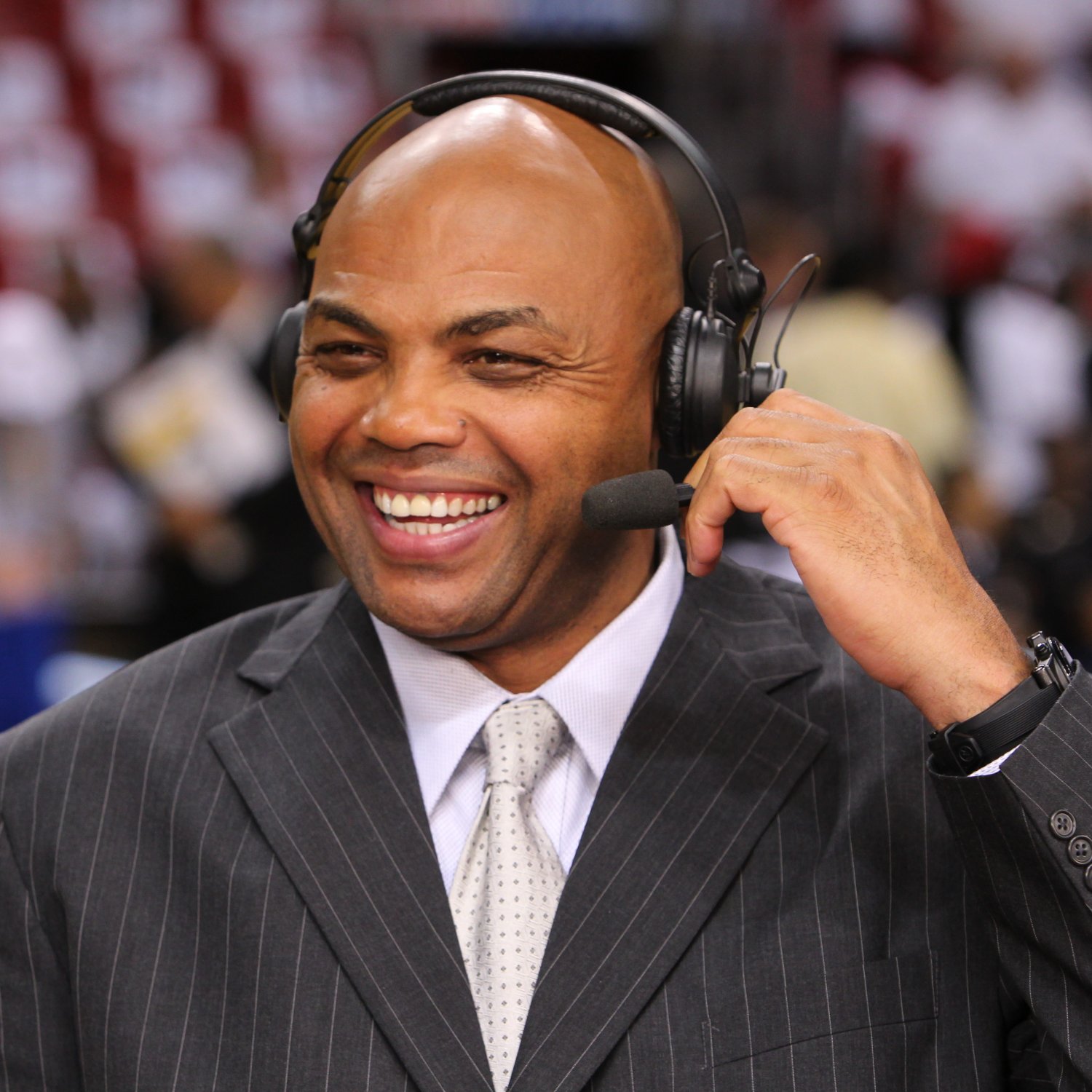 Let me make this clear Charles Barkley is a clown. Like a clown in the circus. As a basketball junky and a NBA junky, I am a huge fan of Charles Barkley as one of the best players in the history of the NBA. At 6-5 he did things on the court no other player has done.
Barkley had many games with 32 points and 22 rebounds or 25 points 25 rebounds. He was a great player. There has not been a player of his size to do what Barkley did during his career. And of course he has made a name for himself on TNT with Kenny "The Jet" Smith and Ernie Johnson and for the last few years big Shaq..Shaquille O'Neal.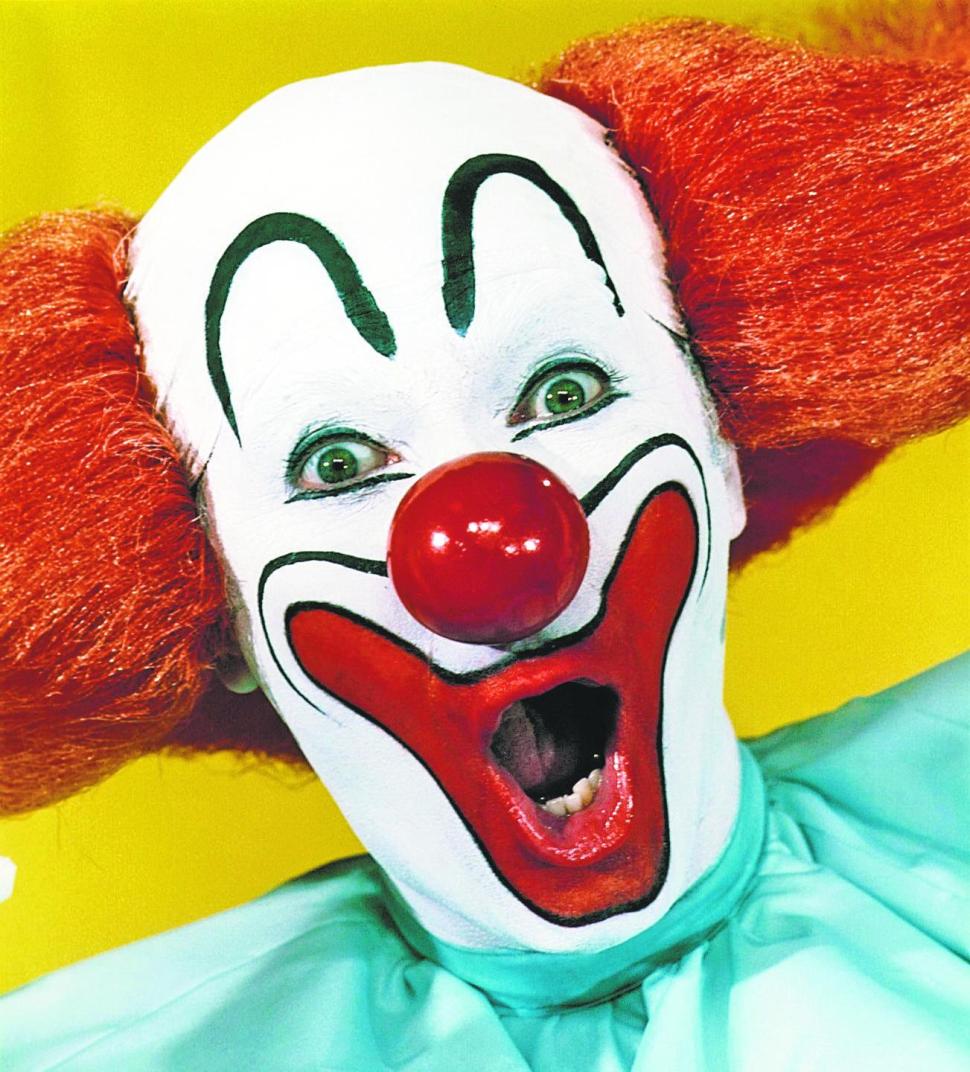 But to me and many many others, Charles Barkley is a clown. First of all Barkley butchers the english language. Every show on TNT the clown show starts when ever he opens his big mouth. He says things that is so off the freakin wall it is pathetic! Charles Barkley is allowed to say things over the air because he makes a lot of white folks happy because he says things to make them happy.
Barkley has lost track of reality. He is a multi millionaire that stays in a huge house in Phoenix and not only that I wonder when was the last time he went into the inner city and talked to kids and hang out. I wonder when was the last time he went to a African American church? Charles Barkley is from a hick town in  Alabama and grew up very very poor.
Then he becomes a NBA superstar and makes millions and what does he do? He marries a white lady. He forgets about for which he came from. A town called Leeds, Alabama. He does what a lot a black men do. Get rich and turns to a white lady instead of a African American female.
Now Barkley has the nerve to comment on the Micheal Brown killing in Ferguson and other issues that deal with black people. He calls people "scumbags" and agrees with the decision allowing Darren Wilson to walk free for killing a unarmed young black kid. I dare Barkley to agree with the decision!! He is a fool and a buffoon and is a joke to most African Americans. He is not a joke to me. He is a embarrassment to my race.
Emmit Smith, Shannon Sharpe, Micheal Irvin, Warren Sapp and yes Barkley and others are not good broadcasters in my opinion but Barkley is the worst! For some reason he has won a Emmy for being a good host on "Inside The NBA".  Why I would like to know!! He acts like he speaks for the African American community when he makes these stupid comments on issues outside of basketball.
CHARLES BARKLEY DOES NOT SPEAK FOR ME AND THE AFRICAN AMERICAN COMMUNITY. Just like Rev Al Sharpton does not speak for me. No black so called "leader" speaks for me. I speak for myself.
I think Charles Barkley should join the Ringling Bros Circus as a clown. Because that is what he is to most black folks.
Tags: african,American,barkley,brown,charles,clown,crren,fuguson,history,inside,micheal,NBA,phoenix,player,tnt,wilson. alabama
Read More Comments Off on Charles Barkley Is A For Real Clown
Posted on 15 August 2010 by curvey in Featured, Sports
ARTICLE FROM nba.com (Full story click here)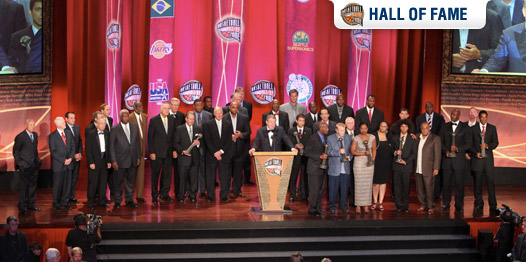 The other day I was in basketball heaven as a basketball junky as I watched the Hall Of Fame event on NBA TV. It was a GREAT event to watch.
Among the folks going in this year was the "The Dream Team" of the 1992 Olympics that included Karl Malone, Magic Johnson, Micheal Jordan, Patrick Ewing, Scottie Pippin, Charles Barkley and others. And the 1960 Olympic team that included the great Jerry West and "The Big O" Oscar Roberson.
Going in as players included Malone and Pippin and WNBA legend Cynthia Cooper, and former Seattle Sonic, the late Dennis "DJ" Johnson. Johnson was represented by his brother and wife.
Johnson was a starting guard for our Sonics win they won the NBA title in 1979. Also going in as a player was the late Gus Johnson.
I think Cynthia Cooper gave the best speech. Followed by Karl Malone. Bob Hurley Sr. has had a good speech.
At least 70 Hall of Famers showed up for the ceremony in Springfield, Ilinois. It was a great seeing all the great NBA players being interviewed and watching tape of great plays made by this years group of Hall Of Famers.
Like I said, I was in basketball heaven.     Gordon Curvey
Tags: barkley,basketball,cynthia cooper,DJ,hall of fame,malone,NBA,pippin
Posted on 14 March 2010 by curvey in Sports
ARTICLE FROM huffingtonpost.com (Full story click here)
"One Man's Opinion" by Gordon Curvey
I am happy as
hell that NFL player Chad Ochocinco has fired back at ESPN Radio host Colin Cowherd about Colin's constant blasting of him on his radio show.
Cowherd seems to think he is a Mr. Know It All when it comes to sports and even life. He comes off as a tremendously arrogant fella who speaks out on folks at will on his program and seems to think guys like Chad will not retaliate. Chad has.
People don't understand Ochocinco. He is a young fella having fun. He likes to use the technology available like computers etc. He uses Ustream.tv and does his Ustream show when he is on the road via his iphone etc.
He is having fun. I rather have Chad around to read about than baseball players who have personalities of a rock outside on the street. That is way you don't see any baseball players besides Derek Jeter doing commercials on TV. But you see Chad, Barkley, D-Wade, Dwight Howard, Manning and others with personalities.
Colin does not say you don't read about Chad doing drugs, clubbing at a nightclub at 2am, beating up his wife atc. He is at home on the computer etc having fun. Now during the off-season he is going to be in "Dancing With The Stars"
I am tired of clowns like Cowherd and even this other motor mouth "JT-The Brick" on Fox Sports Radio who also likes to blast Ochocinco at will in negative ways. Calling him negative names over the air. J.T. and Colin are two peas on a pod. Two motor mouth so called talk show hosts who like to talk about African Americans in negative ways all the time over the air.
J.T. was just on the air giving his opinion as to why African Americans kids are not playing baseball. He does not know what the hell he is talking about unless you walk in our shoes!!!
This just shows once again, about sports radio. Their is a MAJOR PROBLEM in AM sports radio in Seattle and the U.S. The problem is a lack of African Americans in sports radio. It is dominated by white men who know NOTHING about the African American culture or lifestyle. Nothing.
In Seattle, sports radio KJR and 710ESPN have a grand total of ZERO African Americans with his or hers own program. THIS IS A PROBLEM WHEN AFRICAN AMERICANS DOMINATE THE MAJOR SPORTS IN THE U.S.
Thank god for Stephen A. Smith and Mike Wilborn and the "Two Live Stews" and a few others in sports radio. We need more. At KJR and 710ESPN here in Seattle their is no African Americans as producers, in sales, in management and of course over the air.
This is why I have started "Sports Inner City Online". A site that has the African American point of view when it comes to sports.
"Sports Inner City Online" is one of only a few urban sports websites on the Internet. PLEASE spread the word about our site. Please send us a e-mail at gcurvey@yahoo.com and tell us how we can improve the site. It is at www.sportsinnercity.com

Tags: 710espn,african americans,barkley,baseball,blog,Chad cchochico,clubbing,comments,commercials,computer,d-wade,dwight howard,espn,football,inner city,jeter,jt,manning,music,negative,nfl,players,pod,Podcast,seattle,sports radio,website,yahoo