Tag Archive | "beautiful"
Posted on 28 March 2011 by curvey in Featured, Politics
"One Man's Opinion" by Gordon Curvey/Music Inner City Ent.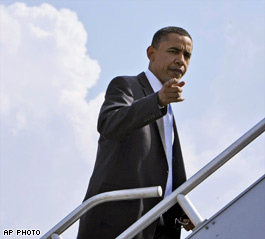 I am asking this question my loyal followers of "Music Inner City News Magazine" and that is why is certain tea party members and Republicans constantly asking where was President Obama was born? Why? Why? Why?
It does not make any sense and and it is just flat out wrong to continue to ask this question. What is the reason folks are asking this? Is it because President Obama is the first African American President with a beautiful wife and beautiful childen living in the White House?
He has been the President for two years. It has been proven that the President was born in the U.S. so WHY are clowns still asking where was President Obama born? It is just crazy!!
Hear is a question readers. Did the right ask where President George W. Bush was born? Or even his daddy, where was he born? So why President Obama?
Now the clown Donald Trump has joined the tea party and other right wing knucleheads in asking where was President Obama born. He on "The View" recently to ask the question was blasted by Whoppi, Barbara and even right wing leaning Hasslebeck!! That was a shock!! Trump is thinking about running for President. I think he needs to stick to building hotels.
It is obvious as two left shoes why certain folks on the right are asking where President Obama was born even after the Prez has been in office for more than TWO YEARS!! Just like they had problems with his middle name. Remember that? It is because the color of his skin. That is the reason folks. You know it and I know.
It also seems WHAT EVER the Prez does, the right or tea party etc has a problem with. I just watched the President give a speech on Libya. Then watched the right put President Obama on blast afterwords on CNN and Fox News (of course) and MSNBC. This is just wrong. President Obama has a LOT he has to deal with and in my opinion is doing a good job.
Hang in their Prez and don't let the right get you down!!
This is "One Man's Opinion"
Tags: beautiful,color,Donald trump,george w. bush,hasslebeck,president,president obama,skin,the view,white house,whoppi goldberg
Posted on 12 March 2010 by curvey in Featured, Hip-Hop/R&B
ARTICLE FROM essence.com (Full story click here)
"One Man's Opinion" by Gordon Curvey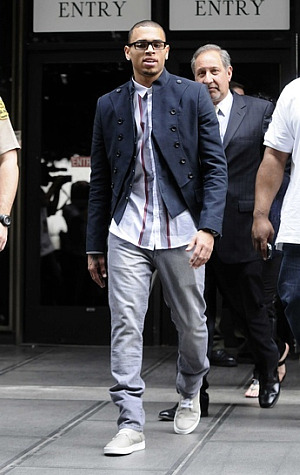 Singer Chris Brown is doing something he thought he would never do. And that is to ask for his fans support in buying his new cd and is also asking radio to play his music.
Ever since his problem of beating of singer Rihanna, he has had problems with his career.
It is for sure not like it was before the problems came down on him.
But in reality Brown cannot blame anyone but himself for his problems. He brought them on himself. He should have did what he did to the beautiful Rihanna.
Having said that, the question is this. Is it time for fans to forgive Brown and buy his music? Is it time for radio to start playing his music again? Truth be told I do not even hear any past Chris Brown music on the radio like "Kiss-Kiss-Kiss" and others. Do you?
Brown is doing every thing courts have asked him to do and more. He is even going to schools and community centers to talk to talk to youth etc.
What will it take for radio and fans to support Chris Brown like before the Rihanna incident? It does not help when programs on TV like "The Insider" and "Showbiz Tonight" continue to blast Brown when ever they can.
This story is very very interesting. Let' see if the negative treatment of Chris Brown will continue. For his sake and career, I hope the negativity stops.
"Music Inner City News Magazine" The #1 urban online news magazine in the Northwest (U.S.) A spinoff of "Music Inner City TV" on Comcast On-Demand all over Western Washington state 24/7! Just grap your remote and go to the "music" list.
Tags: 24/7,beautiful,blast,brown,centers,comcast,community,continue,courts,crhis brown,entertainment,forgive,help,incident,inner city,magazine,music,music inner city tv,negative,northwest,on-demand,play,podcasts,r&b,radio,remote,rihanna,showbiz tonight,singer,spinoff,television,the insiders,treatment,urban,washington,webcasts