Tag Archive | "beyonce"
Posted on 20 March 2016 by curvey in Featured, Much More
"One Man's Opinion" by Gordon Curvey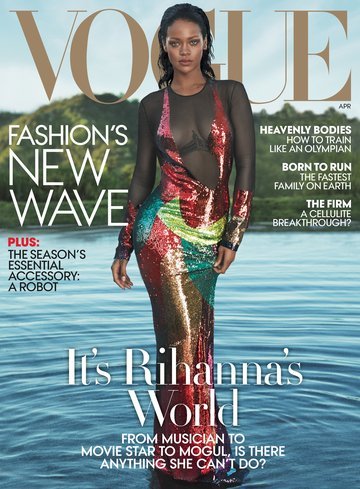 I am always looking for stories for my websites and I saw this story to write about here on "Music Inner City News Magazine" It is a rumor that Beyonce and Rihanna are having a so called "beef"
Word is Beyonce was due to drop her new song song "Formation", days before Rihanna's new release "ANTI", but Rihanna dropped her new release like it was due to be dropped.  So there is word out and about that Beyonce has tried to outshine Rihanna.
Recently Rihanna did a interview with Vogue and she addressed the ongoing talk about her rivalry with Beyonce. She said "Here's the deal, people just get excited to feast on something that's negative. Something that's competitive. Something that's, you know, a rivalry. And that's just not what I wake up to. Because I can only do me. And nobody else is going to be able to do that."
I agree with Rihanna. The media is looking for a beef. Just because Ri is signed to Beyonce's husband, Jay Z's label and this release stuff happened the media saying wow what is really going on. When in reality most likely nothing is going on.
As a fan of good music, I do not give a damn who release was out first or not. Who gives a damn ladies and gentlemen? Both of ladies are very very talented as we all know. At times I really worry about Rihanna. It seems she is confused. At times she seems to be really out there mentally with some of stuff she says and some of outfits she wears. Just like Miley Cyrus.
And word is her career is suffering right now. Because it is a fact, her sales of her music is down. Unlike Adele or Taylor Swift. People are asking what is wrong with Rihanna. Well let's see what the future holds. Ri is younger than B. I will be listening and watching what is really going on with Rihanna. Because I am not worried about Beyonce. She will always stand above the rest in book.
Comments? gcurvey@yahoo.com
Tags: adele,ANTI,beef,beyonce,cyrus,formation,husband,interview,Jay z,label,media,miley,ri,rihanna,rivalry,song,swift,taylor
Read More Comments Off on What Is Going On Between Beyonce And Rihanna?
Posted on 24 February 2016 by curvey in Featured, Hip-Hop/R&B
"One Man's Opinion" by Gordon Curvey
Ladies a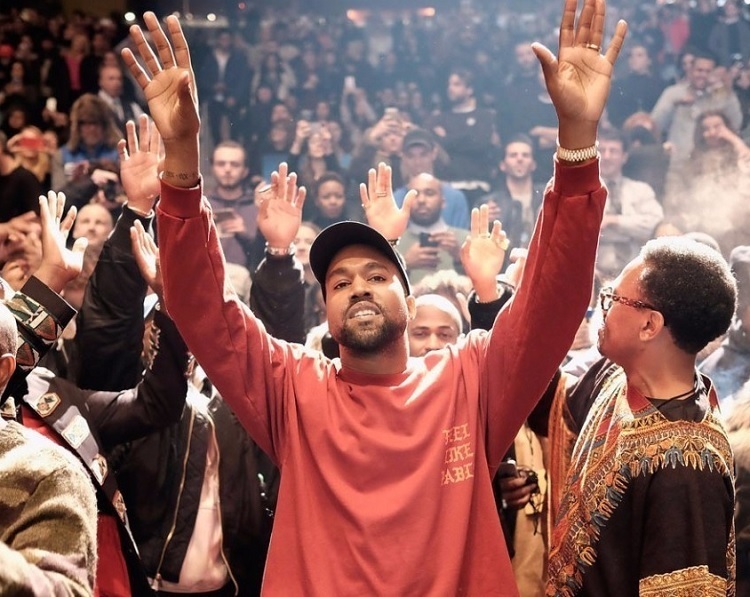 nd gentlemen it is time I do a story on the very talented but confused Kanye West here on "Music Inner City News Magazine".
I try not to bash African Americans on my sites but in this case I have to get it in. Not bashing West just giving my views.
Guess people really started to wonder what is really going on with West when he jumped on stage and surprised everyone including Taylor Swift a few years ago and took the microphone and said Beyonce should have won a award and not Taylor. That was just flat out wrong for Kanye to do that to Taylor. Ever since then I have grown to like Swift. Not really her music, just how she handled that event.
Since then West has continued to say and do things that make me and others wonder what is wrong with this dude. It is obvious something is wrong mentally with Kanye. It just is. So a question has to be asked. Does Kanye West need a doctor. Does he need therapy? I say yes.
Is it a mental problem or is it a emotional problem or is it a financial problem with him? For goodness sake, he has came out and said Bill Cosby is innocent. He has said he is the best artist in music history. He blasts his ex lady Amber Rose and so on. For sure West is a rapper who is one of if not the best rapper in the history of hip-hop/rap music. This is for sure.
But something is very wrong with the brotha. Recently he tweeted he is $53 million in personal debt. He went on to say…are you ready for this ladies and gentlemen, that instead of opening a school in Africa, "fellow rich people should support him!! He was directing this to Facebook founder Mark Zuckerberg who West begged him to give him $1 BILLION!! SAY WHAT????
He also said he would take support from Google co-founder Larry Page or from other Sillicon Valley rich folks. This shows that Kanye has a very serious problem. Or is it just a act for publicity? I think he needs therapy. And needs it now. This is my opinion.
He is a father of two little kids with Kim Kardashian. He should get the help now before his children realize something is wrong with daddy. Do it before it is to late. I just mentioned only a few of his outburts over the years. On social media and in interviews. He will go off like a fire cracker at any time during a interview. The person doing the interview has to be ready for anything when they deal with West.
Rap artist Rhymefest who has worked with Kanye a lot of songs has recently pulled away from working with him. He said "my brother needs help, in the form of counseling. Spiritual & mental. He should step away from the public and heal". Real talk!!
I agree with Rhymefest. West should get help now. Hell recently he went off on Taylor Swift AGAIN saying "Hell I made the bitch" WHY would he say that about Taylor? What in the hell has Taylor Swift done to him? Is West a HATER against Swift because she has obtained hella Grammys and American Music Awards etc? I say yes!! He is a hater against West. That is stupid and crazy.
So in ending, I am tired of Kanye West going off on people. Some say he has not got over the passing of his mom who died a few years ago during a simple breast procedure. He and his mom were very very tight. But what ever the reason is, I join others who are starting to say it is not publicity when it comes to West and his outburst. This very talented fella should check himself in and get badly needed therapy immediately.
Tags: amber,awards,beyonce,counseling,doctor,event,google,grammys,hater,help,kayne,magazine,mark,mentally,rapper,rhymefest,rose,seattle,talented,taylor,therapy,west,zuckerberg
Read More Comments Off on Does Kanye West Really Need Therapy?
Posted on 03 June 2014 by curvey in Featured
(Complete Lopez bio click here)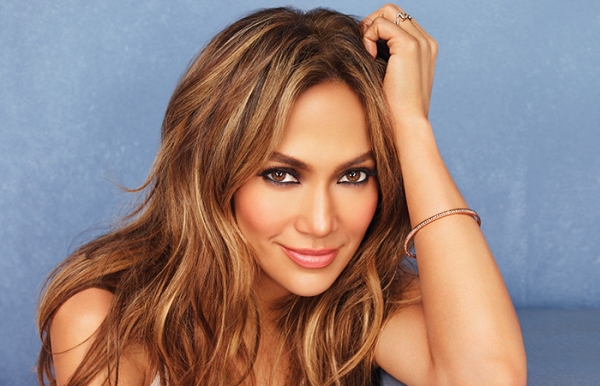 Folks to be a success in the entertainment industry you have to be different than the rest. You have to have a style of your own. If you want to be a "ghetto celebrity" as I call it and just impress hood then you will not be a success.
The lady I am writing about here is a triple threat in the entertainment industry and she has been around for awhile and is keeping her popularity. Her name is "J-Lo" aka Jennifer Lopez. She can sing, she can dance and she act. It is very hard to be a popular as she is because everything she does is all over the net.
Lopez cannot go anywhere with out cameras flashing everywhere. It is crazy folks. But J-Lo is used to it. It is part of being a superstar as she is. All her relationships is on the net. When you go to the store and get up in the check in line and look to the right or left and there is the gossip magazines with Lopez or Kim K or Beyonce or others on the front page.
J-Lo is popular with all ages and all races. Not to many entertainers can say that. And when you go to a concert by J-Lo is about ENTERTAINMENT! Not just a singer standing up there holding a microphone. Oh no readers! And that is what I like about Lopez. Plus she seems to be down to earth too. Of course we can view her on "American Idol" too. A entertainer like "J-Lo" will have longivity in the entertainment business. Like other "triple threats" back in the day like Sammy Davis Jr and more. Another person is these days is Justin Timberlake. He is a true true talent. I will give my views on him soon.
So as I watched the Billboard Awards the other day and they gave a huge award to Lopez and watched her performance I was very happy for her. Among the things she said after she obtained her award was to give advise to all the little girls and boys watching to keep dreaming and stay positive and you can make it like she did. One thing for sure Jennifer Lopez has made it!  Gordon Curvey
Check out the new "Music Inner City Store" Buy hats, mugs, t-shirts, sweatshirts and much more! SAFE AND SECURE! Go www.cafepresss.com/musicinnercityentertainment.com
Tags: beyonce,billboard,celebrity,entertainment,ghetto,gossip,jennifer,kim,lopez,magazines,microphone,relationships,store,success
Read More Comments Off on Music Inner City Bio: "J-Lo" Jennifer Lopez
Posted on 04 December 2011 by curvey in Featured, Hip-Hop/R&B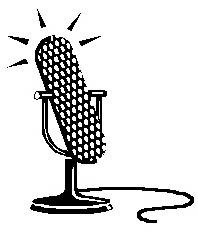 Listen to the latest edtion of 'SPORTS INNER CITY RADIO" PODCAST (Date 12-4-2011) Urban sports news and issues plus classic soul and exclusive sports interviews. Based in Seattle, Washington. It is 24-7 on-demand! CLICK HERE TO LISTEN TO THE PROGRAM.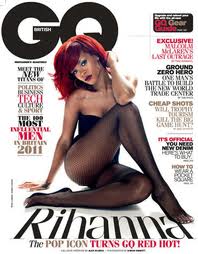 If you are a music fan you have to realize that Rihanna is a very talented and beautiful young lady. She has created her own style and image unlike many other young singers.
Some think she has gone over the line in some of her actions on stage during her concerts but most do not think that way because when you go to one of her concerts one thing for sure you will be entertained.
Yes the the situation with Chris Brown was not good. It was terrible. I was in Los Angeles with Twin Tammy J for the Clive Davis Awards and Grammy Awards when the incident took place.
Everyone wondered why Brezzy(Chris Brown) came to the Davis event by himself and did not talk to anyone on the red carpet. And then everyone's phones blew up about the problem of Rihanna getting beat up. It was CRAZY!
I just hope Rihanna finds a good man one day. But she is still young so I hope she takes her time and just concentrate on her career.
I hope she has a lot of role models she can look up to besides her parents for advice. I know she is tight with Jay Z. She has a long career ahead of her and wish her the best. Beyonce, Lady GaGa and Rihanna are three ladies who sing and entertain us too. Again, the future is BIG for Rihanna.     Gordon Curvey
Also listen to "M.I.C Radio" and watch "M.I.C-TV" via Ustream TV by clicking on the screen to the right. Celebrating 21 years of broadcasting!! Music Inner City!!
Tags: advice,beyonce,bio,career,chris brown,grammy,Jay z,lady,Lady GaGa,music,rihanna,seattle,style beautiful
Posted on 24 May 2011 by curvey in Featured, Hip-Hop/R&B
ARTICLE FROM wikipedia.com (Full bio click here)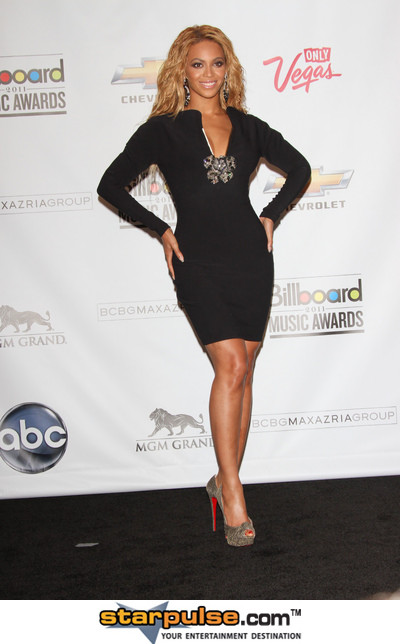 Readers I want to say something about Beyonce. She is one of the top entertainers of all times. She is a triple threat in the entertainment business.
She can sing, she can dance and she can act. Not only that she writes songs. I think a lot of us take her for granted. But folks Beyonce is just great. Pure and simple.
If you watched her perform at the 2011 Billboard Music Awards the other day you realize how great Beyonce is as a performer. Her performance was off the chain. Just great.
She is just 29 years old readers so she has a long career still ahead of her. I think one year she will when a Oscar for acting. Maybe a Tony Awards for acting on Broadway too. Maybe a Emmy Award too. She is that talented as a performer.
It is kind of sad watching former Destiny Child members Kelly Rowland and Michelle Williams. Because no matter how they try, they cannot land a big song on the charts. Former guest on Seattle's "Music Inner City TV" LaToya Luckett is not doing that bad but of course they are nowhere near the great Beyonce. No female singer is at this time.
A big shout out to to the great Beyonce. When I first met Destiny's Child in L.A. in 1992, I never would have never guessed the group would blow up as big as it did and for Beyonce to be a great superstar that she is today.    Gordon Curvey
Music Inner City SPORTS: Coming up
Tags: beyonce,billboard,destiny's child,music
Posted on 29 March 2011 by curvey in Featured, Hip-Hop/R&B
ARTICLE FROM huffingtonpost.com (Full story click here)
I had a feeling this would happen soon and it has. Beyonce has said see you later to her father Mathew Knowles as her manager. The news came out of the blue and spread like wild fire.
But I saw it coming readers. Because I felt Beyonce has because so freakin big as a entertainer in my opinion for some reas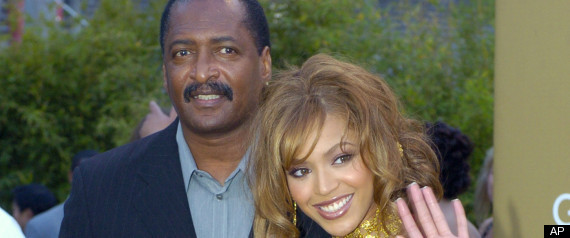 on I knew Beyonce and her dad would disagree on issues concerning her career because she is not daddy's little Beyonce anymore.
Of course their is more to this story. Something has happened big behind the scene between Beyonce and her dad. What we do not know. But something big happened to cause the split.
The reason Beyonce dumped her dad as her manager will soon come out. It always does. Remember former Destiny's Child member and former guest on Seattle's Music Inner City TV Kelly Rowland also dumped Mathew Knowles as her manager a few years ago.
But maybe Rowland should have stayed with him because her career as a single artist has gone nowhere fast as we all know. Maybe this new single with Nelly coming out will help her.
Of course we all know Beyonce is so talented her career will move on. But I would like to know the what happened between Beyonce and her dad to cause the split. We will report about it as soon as it comes out right here on "Music Inner City News Magazine"    Gordon Curvey
Advertise with "Music Inner City" on TV/Radio and online at our VERY low monthy prices. Call us at 206-445-3989 or 206-414-6118 or e-mail/text us at gcurvey@yahoo.com Call now!
Tags: artist,beyonce,career,daddy,destiny's child,dumped,father,kelly rowland,manager,mathew knowles
Posted on 14 May 2010 by curvey in Featured, Hip-Hop/R&B
ARTICLE FROM theybf.com (Full story click here)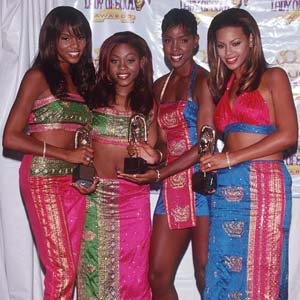 Do you think ALL the members of Destiny's Child will get together for one last time for a new cd or tour of the U.S and elsewhere? Well it could happen .
That means Michelle, Beyonce, Kelly, Farrah and former guest on Seattle's own "Music Inner City TV" Letoya Luckett.
Man that would be off the hook and  for sure money maker for the group and for Columbia Records and for the music industry as a whole.
I have not heard to much from Farrah. Kelly has put out a few cd's but truth be told, they did not sell well and Michelle has done well putting out gospel cd's and Beyonce…………well we all know she has done very very very well in movies, singing etc. She is a triple threat in the entertainment business.
So in reality Beyonce has to lower her ego for the benefit of her child hood friends to be reunited and form Destiny's Child again.
So let's see what happens readers and see if Destiny's Child will get together again. This time with Farrah and Letoya. Stay tuned and we will have all the news right here on "Music Inner City News Magazine"
Listen to the best in classic soul and new music and interviews 24/7 via Ustream LIVE from the studios of "Music Inner City" in Seattle It is "Music Inner City Radio"
Just click the "Live Ustream" link above anytime you want. Smokey, Four Tops, Cameo, Bobby Brown, Whitney, Jackson 5, and much more and new and recent music.
And for those of you in the Seattle area please listen to "Music Inner City Radio" every Friday night at 10pm on 1150am KKNW. And it also airs online at www.1150kknw.com New music, classic soul, interviews and more!!
Tags: anytime,beyonce,classic soul,destiny's child,exclusive,gordon curvey,inner city,internet,kknw,listen,live,music,new,radio,reunion,seattle,ustream,whitney