Tag Archive | "bill o'reilly"
Posted on 19 April 2011 by curvey in Featured, Politics
ARTICLE FROM huffingtonpost.com (Full story click here)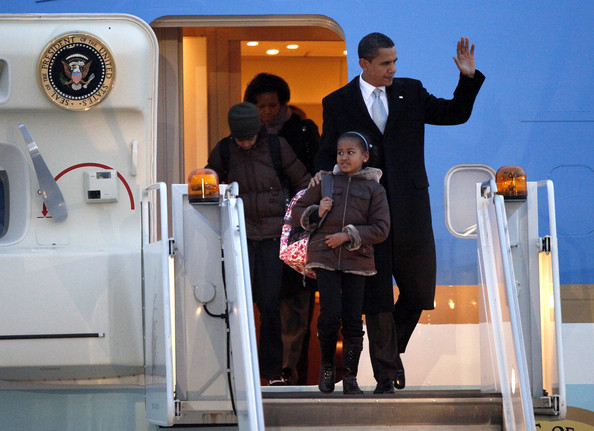 President Barack Obama recently held a series of interviews with about five reporters from various cities at the White House.
One reporter I guess you can say got under the President's skin during a interview. A reporter from WFAA in Dallas Brad Watson asked questions of the Prez and continued to basically talk when the Prez was not finished answering his question.
He did it numerous times. So after the interview, President Obama had to let Mr. Watson know that he was not happy with the reporter not allowing him to finish his answers. Watch the video with the President and Watson by clicking the link above.
This is not the first time reporters have cut the President off before he is finished answering a question. Fox News host Bill "Mr. Full oF Himself" O'Reilly cut the President off over and over during a interview a few months ago and also another Fox News host did the same thing. Why is this happening to the President Of The United States?
I do not remember this happening to President George W. Bush. But it has happened to President Obama over and over. With Watson, you can see the disrespect in his face he had for the President. He seemed to want to make a clear point that President Obama was not popular in Texas.
The cutting off of the President before he finished answering questions by Brad Watson and other reporters is total and flat out disrespect of the President Of The United States. Pure and simple readers.
Check out some of the latest in urban sports news on "Sports Inner City Online" at www.sportsinnercity.com  One of only a few urban sports websites on the Internet. Plus you can find Ustream TV, ESPN "Right Now" with the latest in NBA and NHL playoff highlights and more!!
Tags: bill o'reilly,Bush,dallas,george w,interview,reporters,wfaa,white house
Posted on 01 October 2010 by curvey in Featured, Politics
ARTICLE FROM news.yahoo.com (Full story click here)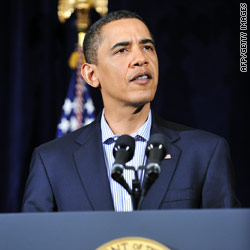 President Obama again has put Sean Hannity and his friends Bill O'Reilly and Glenn Beck on blast in a article in Rolling Stone Magazine. And he is correct!
In the article, Prez says Fox News is "destructive"  He is so right. Fox News is on a daily mission against the Obama administration and for sure President Obama.
I monitor Sean Hannity on a nightly basis. I think Hannity HATES the President. I really do. Folks if you can tune in and watch Hannity's show at 6pm or 9pm (Seattle time) and just look at his face when he talks about President Obama.
You can see the anger in his face. Just like Beck and O'Reilly. But for sure Hannity. Since the Prez has been in office, Hannity has NEVER said one good thing about him. Not one thing. This is terrible.
What Foxs News has done is help form the Tea Party and help bring bigots out in the open. And even other groups like the KKK and other hate groups. You may disagree with me, but it is a fact readers.
The Tea Party in my strong opinion is made of a group of bigots. Running around talking about "taking back our country" and other stupid comments. What does "take back our country" mean? You know and I know what that means.
That means they are disappointed that a African American is the most powerful man in the world and they do not like it. Never in their wildest dreams that they thought a black man would become President.
So folks it is truly sad that a ENTIRE network is against President Obama. But guess what? Brotha Obama is a cool dude who can handle the pressure. It rolls of his back. All I can say is STAY STRONG President Obama, myself and millions of your supporters have your back!!      Gordon Curvey
Tags: african American,bill o'reilly,destructive,fox news,Glenn Beck,president obama,rolling stone magazine,tea party
Posted on 31 August 2010 by curvey in Featured, Politics
"One Man's Opinion" by Gordon Curvey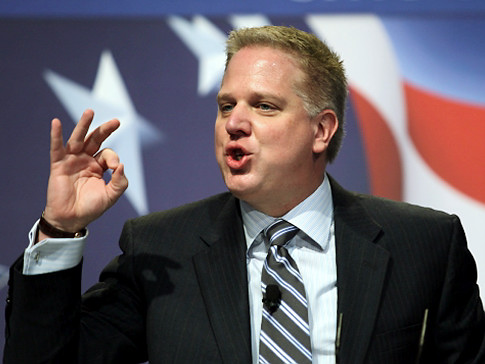 Why is the clown Glenn Beck so doggone popular? I watched his rally in Saturday on TV and saw his so called speech and afterwords I was wondering one thing. What in the hell did he just say?
It was a speech that showed me he is a lost soul and the drugs he used to take has messed up his mind because I did not understand what the hell his speech was about.
The crowd at his rally was 99% white. The crowd at Beck's rally were anti-President Obama. Haters against our President because he is a African American. Our first African American President.
What Beck and his conservative friends like Laura Ingraham, Sarah Palin, Rush Limbaugh, Ann Coulter, Bill O'Reilly, Sean Hannity is doing against President Obama is DANGEROUS. Very dangerous folks.
Folks what Beck and his right wing buddies are doing is bringing out bigots and racists that do not like African Americans or people of color. One of these clowns may try to harm our President. I hope and pray this does not happen but if you listen to what the right is saying it could set someone off to try to hurt President Obama. These right wingers are very very angry.
This rally was led by a man in Glenn Beck who called President Obama a racist. Who got a African African American Van Jones fired from his job, who went after Acorn and now the organization is no longer around. And what I am real bothered by is this. GLENN BECK MADE FUN OF PRESIDENT OBAMA'S 11 YEAR OLD DAUGHTER!!!!!!!!! This guy is a sick puppy.
Like I said earlier, I think the drugs he used to be hooked on messed up his brain. He should be in the Ringling Bros. circus as a clown.
So why is Glenn Beck so popular? He is popular because he is leading the hate against against President Obama. And has support from his Fox News friends in Hannity and O'Reilly and others.
Readers if you are a supporter of President Obama like myself, please do like me and say a prayer for our President and his family. He needs our support against bigots like Glenn Beck. This is One"s Man's Opinion.
Tags: bill o'reilly,fox news,Glenn Beck,popular,president,sarah palin President Obama,Sean Hannity
Posted on 22 July 2010 by curvey in Featured, Politics
ARTICLE FROM cnn.com (Full story click here)
"One Man's Opinion" by Gordon Curvey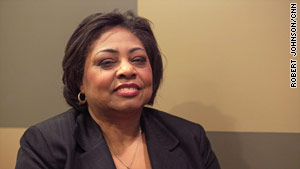 Unless you have been under a rock, you know Shirley Sherrod has fired by the Obama Administration for a speech she gave back in March at a NAACP event in which she talked about a issue years and years ago.
A guy who for sure is on Fox News secret payroll, doctored a tape of Ms. Sharrod's speech and made it seem she is a racist against white folks and put it on the internet.
This same clown was responsible for taping a so called "pimp" who went

inside of Acorn and found dirt and now Acorn is no longer around. All the secret video by the way backed by Fox News.
Fox News was also behind the firing of another Obama administration employee who is African American who they secretly taped and put that on the net and then  was broadcasted on Sean Hannity and Bill O'Rielly and everyone's show on Fox News.
Now Fox News went on the warpath against Shirley Sharrod a very hard working lady whose father was killed years ago. He was a community activist. By the way, the killer(s) were never found.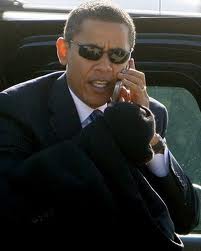 Something has to be done about Fox News. From DAY ONE they are out to bring down the first African American president, President Barack Obama and his administration.
Finally, I think President Obama has to give a major speech on race relations again. I think he cannot run from it. He has to it. Sorry to say readers……racism is alive and well in America.
For those of you in Western Washington state and watch "Music Inner City TV" on Comcast On-Demand, it can now be found in a much better location for our audience.
"Music Inner City TV" is now found in "GET LOCAL" section and then "AROUND THE SOUND" section. So spread the word everyone!!
Tags: african American,bill o'reilly,fox news,naacp,obama,race,racism,Sean Hannity,shirley sherrod