Tag Archive | "bio"
Posted on 04 December 2011 by curvey in Featured, Hip-Hop/R&B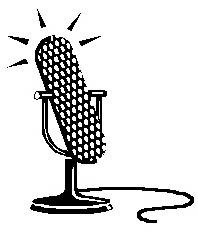 Listen to the latest edtion of 'SPORTS INNER CITY RADIO" PODCAST (Date 12-4-2011) Urban sports news and issues plus classic soul and exclusive sports interviews. Based in Seattle, Washington. It is 24-7 on-demand! CLICK HERE TO LISTEN TO THE PROGRAM.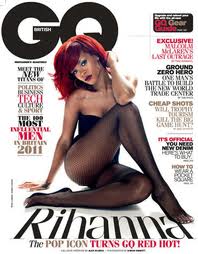 If you are a music fan you have to realize that Rihanna is a very talented and beautiful young lady. She has created her own style and image unlike many other young singers.
Some think she has gone over the line in some of her actions on stage during her concerts but most do not think that way because when you go to one of her concerts one thing for sure you will be entertained.
Yes the the situation with Chris Brown was not good. It was terrible. I was in Los Angeles with Twin Tammy J for the Clive Davis Awards and Grammy Awards when the incident took place.
Everyone wondered why Brezzy(Chris Brown) came to the Davis event by himself and did not talk to anyone on the red carpet. And then everyone's phones blew up about the problem of Rihanna getting beat up. It was CRAZY!
I just hope Rihanna finds a good man one day. But she is still young so I hope she takes her time and just concentrate on her career.
I hope she has a lot of role models she can look up to besides her parents for advice. I know she is tight with Jay Z. She has a long career ahead of her and wish her the best. Beyonce, Lady GaGa and Rihanna are three ladies who sing and entertain us too. Again, the future is BIG for Rihanna.     Gordon Curvey
Also listen to "M.I.C Radio" and watch "M.I.C-TV" via Ustream TV by clicking on the screen to the right. Celebrating 21 years of broadcasting!! Music Inner City!!
Podcast: Play in new window | Download
Tags: advice,beyonce,bio,career,chris brown,grammy,Jay z,lady,Lady GaGa,music,rihanna,seattle,style beautiful
Posted on 20 September 2010 by curvey in Featured, Hip-Hop/R&B
Full bio of Russell Simmon click here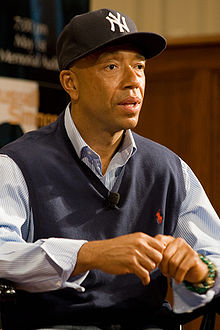 There is one person who I respect tremendously besides my mom, President Barack Obama and Oprah Winfrey and that is businessman Russell Simmons.
Russell is someone young kids in the inner city can really look up to. He came from nothing and made himself into a multi-millionaire.
Simmons is worth $340 million. He started Def Jam Records with Rick Rubin 1984. A member of the legendary rap Run DMC, Joseph (Rev Run) Simmons is his brother.
He sold his stake of Def Jam Records for $100 million. Simmons does a lot of charity work which you can read about in the M.I.C bio.
Russell started the "Hip Hop Summit Network" a few years ago to work on problems in hip-hop music like the "B" word and the "N" word in rap and hip-hop lyrics. For some reason the Summit had big turnouts in every city it had sessions in EXCEPT here in Seattle. For some reason ( i know why) the people or person responsible for putting the Summit together here in Seattle for Russell just messed up and did not do the work to make the "Hip Hop Summit" a success here in Seattle. What a shame.
Russell started a website called "Global Grind" a few years ago with his brother Rev Run and it has been a success. It is at www.globalgrind.com
Anyway a big shout out to Russell Simmons from "Music Inner City" Keep doin what ya doin bro!!    Gordon Curvey
Tags: bio,def jam,rev run,rick rubin,run dmc,russell simmons,summit
Posted on 30 May 2010 by curvey in Featured, Hip-Hop/R&B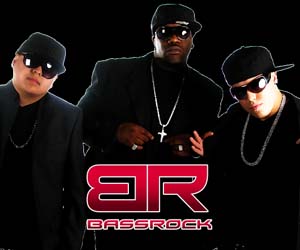 A collaboration unlike any other "Bassrock" is a new breed of music groups to come out the West Coast or the Northwest. Combining multiple genres into their music. "Bassrock" has been able to expand and develop their creativity.
Formed in 2009, "Bassrock" was brought together by current member and businessman "Factor". Looking for new beats and a new fresh style, Factor stumbled upon a young set of aspiring producers and artists and writers by the name of "Cap" and "Chauz" aka "Citystarz" realizing how well they all worked together to make great music.
"Bassrock" began expanding their their talent and began putting on shows around the west coast. Big things are in the horizon for "Bassrock"
Look for "Bassrock" on Seattle's own "Music Inner City TV/Radio" in the near future. Their new video music video with star Ray J will be seen on the program(s) too!
"Music Inner City TV" is the program others want to emulate and duplicate in the Northwest. We are leaders, not followers and we have been that way for almost two decades!! You already know!
"Music Inner City" continues to be the program that breaks national acts in the Northwest. It is not KUBE93 or other stations, it is "M.I.C-TV/Radio" The Dirty South, East Coast, West Coast, Midwest and Northwest. We play them all on "M.I.C"
We air on Comcast On-Demand 24/7 (music list) all over Western Washington state AND on "Alternative Talk" 1150am KKNW Fridays/10pm in the Seattle area/streams worldwide at www.1150kknw.com Podcasts of our radio shows and original podcasts can be found RIGHT HERE!! Just click "podcast" link above! And webcasts of our TV can be found RIGHT HERE TOO. Just click "Television Show" link above!!
Tags: bassrock,bio,comcast,factor,kknw,magazine,music video,northwest,Podcast,radio,seattle,webcast