Tag Archive | "blast"
Posted on 27 December 2011 by curvey in Featured, Hip-Hop/R&B
Listen to "Music Inner City Radio" podcast BELOW. Produced 12-29-2011. Classic hip-hop/r&b and urban sports news and issues. Based in Seattle, Washington. 24-7 on-demand.
ARTICLE FROM huffingtonpost.com (Full story click here)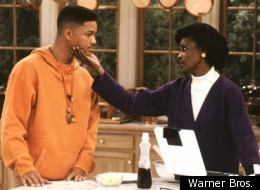 If you was a fan of the "Fresh Prince Of Bel-Air" you know it was a very very funny program that made Will Smith a superstar and a household name. I watch the re-runs on TV and it is still a funny program.
Smith was a big time rapper with his childhood homie Jazzy Jeff and they won Grammys for their music led by their monster hit, "Parents Just Don't Understand". A TV program was started just for him and it blew up and sorry to say, when that happens……the haters show up.
This time the hater was a person that was a part of the doggone program, Janet Hubert. For years she has went public putting Will Smith on blast and has even written a book of her experiences on the program. The female has a damn problem and you know what it is readers? JEAOLOUSY!!!! Pure and simple.
What Ms Hubert has failed to see FOR YEARS is that "THE FRESH PRINCE OF BEL-AIR" WAS A PROGRAM MADE FOR WILL SMITH!!! He was the star. JANET HUBERT WAS NOT THE STAR! For some unknown reason she continues to blast Will in very negative ways in the public. This time calling him a "asshole"
She left the program because she wanted more money like she was the damn star of the show! Funny things is you do not hear or see other members of the cast blasting Big Willy. It is ONLY Janet.
She needs to get over her jealous feelings against Will. Smith is most likely worth $500 million, what is Janet Hubert worth? Where has her career gone? I don't like to blast my African American brothas and sistas here on "Music Inner City News Magazine"
BUT I am just TIRED of reading articles about Janet Hubert talking negative about Will Smith!! Will Smith is a Hollywood mega-star and she is not. She should move on with her career and leave Smith alone. Gordon Curvey
Tags: blast,fresh prince,grammys,haters,hit,hollywood,janet hubert,jazzy jeff,monster,music,program,rapper,tired,tv,will smith
Posted on 12 May 2011 by curvey in Featured, Politics
ARTICLE FROM hollywoodreporter.com (Click here for full story)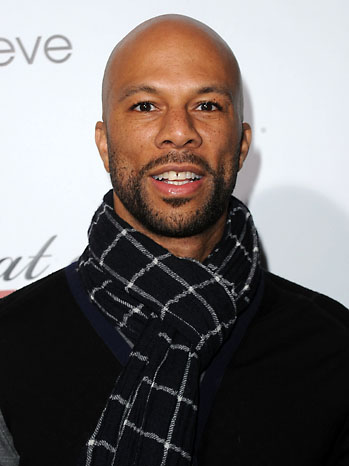 Guess you have heard former guest on Seattle's own "Music Inner City TV" is being blasted for performing at the White House for President Barack Obama and First Lady Michelle Obama.
He is being blasted along with the President by Sean Hannity and the right wing for a song he made about a cop killer years ago. But Hannity and the right wing have NOT done their homework on the artist Common.
This brotha has done a tremendous amount of work in the inner city trying to reach young kids about positive things. For instance I recently interviewed Common here in Seattle when he was on tour with MTV going ALL OVER THE COUNTRY going to schools talking to the youth about the importance of a good education.
But Hannity and the right wing knows NOTHING about this nor do they care only care about reaching deep to criticize President Obama about ANYTHING AND EVERYTHING!!!
Common is the last hip-hop artists to be blast on Fox News. You want to know why readers? Because Common was a guest on Fox News in the past and was praised by the host for his POSITIVE LYRICS!! But all of a sudden because he is performing for the President and First Lady at the White House he is a "gangsta rapper" and a terrible dude by Hannity and other right wingers. WHAT A JOKE!!
Bottom line is President Obama ratings have jumped up since the killing of Bin Laden and Sean Hannity and Fox News and Sarah Palin and others on the right wing are fishing trying to put the President on blast because the elections in 2012 and as of right now, no one on the right can beat the President. This is the bottom line.   
Yes we have high gas prices and high unemployment etc but the President and his administation is doing the best they can. Yes I disagree with things the President has done. But that can be said about a lot of Presidents. One thing for sure Hannity and the right wing have reached way low in blasting Common performing at the White House. Way low. Gordon Curvey
"Music Inner City Broadband TV" Hosted By Gordon Curvey. Urban sports/Entertainment News/Politics/Music Videos/Interviews/24-7 on-demand/From the studios of "Music Inner City" in Seattle. New shows all the time!!
Tags: blast,common,elections,hip-hop,inner city,mtv,performing,president obama,rapping,right wing,sarah palin,Sean Hannity,seattle,white house,youth
Posted on 12 March 2010 by curvey in Featured, Hip-Hop/R&B
ARTICLE FROM essence.com (Full story click here)
"One Man's Opinion" by Gordon Curvey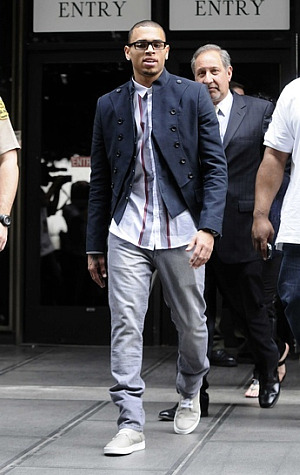 Singer Chris Brown is doing something he thought he would never do. And that is to ask for his fans support in buying his new cd and is also asking radio to play his music.
Ever since his problem of beating of singer Rihanna, he has had problems with his career.
It is for sure not like it was before the problems came down on him.
But in reality Brown cannot blame anyone but himself for his problems. He brought them on himself. He should have did what he did to the beautiful Rihanna.
Having said that, the question is this. Is it time for fans to forgive Brown and buy his music? Is it time for radio to start playing his music again? Truth be told I do not even hear any past Chris Brown music on the radio like "Kiss-Kiss-Kiss" and others. Do you?
Brown is doing every thing courts have asked him to do and more. He is even going to schools and community centers to talk to talk to youth etc.
What will it take for radio and fans to support Chris Brown like before the Rihanna incident? It does not help when programs on TV like "The Insider" and "Showbiz Tonight" continue to blast Brown when ever they can.
This story is very very interesting. Let' see if the negative treatment of Chris Brown will continue. For his sake and career, I hope the negativity stops.
"Music Inner City News Magazine" The #1 urban online news magazine in the Northwest (U.S.) A spinoff of "Music Inner City TV" on Comcast On-Demand all over Western Washington state 24/7! Just grap your remote and go to the "music" list.
Tags: 24/7,beautiful,blast,brown,centers,comcast,community,continue,courts,crhis brown,entertainment,forgive,help,incident,inner city,magazine,music,music inner city tv,negative,northwest,on-demand,play,podcasts,r&b,radio,remote,rihanna,showbiz tonight,singer,spinoff,television,the insiders,treatment,urban,washington,webcasts