Tag Archive | "brown"
Posted on 02 December 2014 by curvey in Sports
"One Man's Opinion" by Gordon Curvey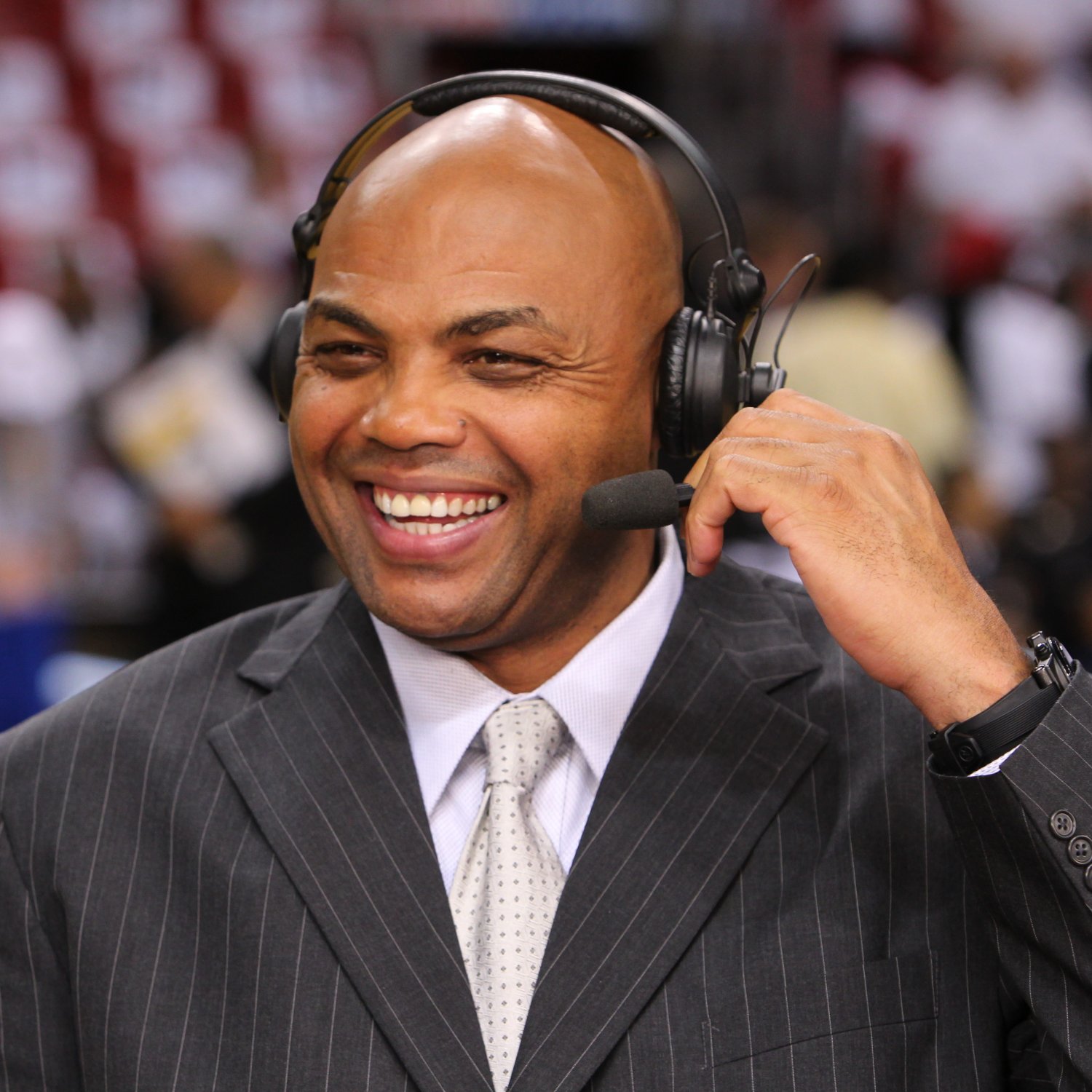 Let me make this clear Charles Barkley is a clown. Like a clown in the circus. As a basketball junky and a NBA junky, I am a huge fan of Charles Barkley as one of the best players in the history of the NBA. At 6-5 he did things on the court no other player has done.
Barkley had many games with 32 points and 22 rebounds or 25 points 25 rebounds. He was a great player. There has not been a player of his size to do what Barkley did during his career. And of course he has made a name for himself on TNT with Kenny "The Jet" Smith and Ernie Johnson and for the last few years big Shaq..Shaquille O'Neal.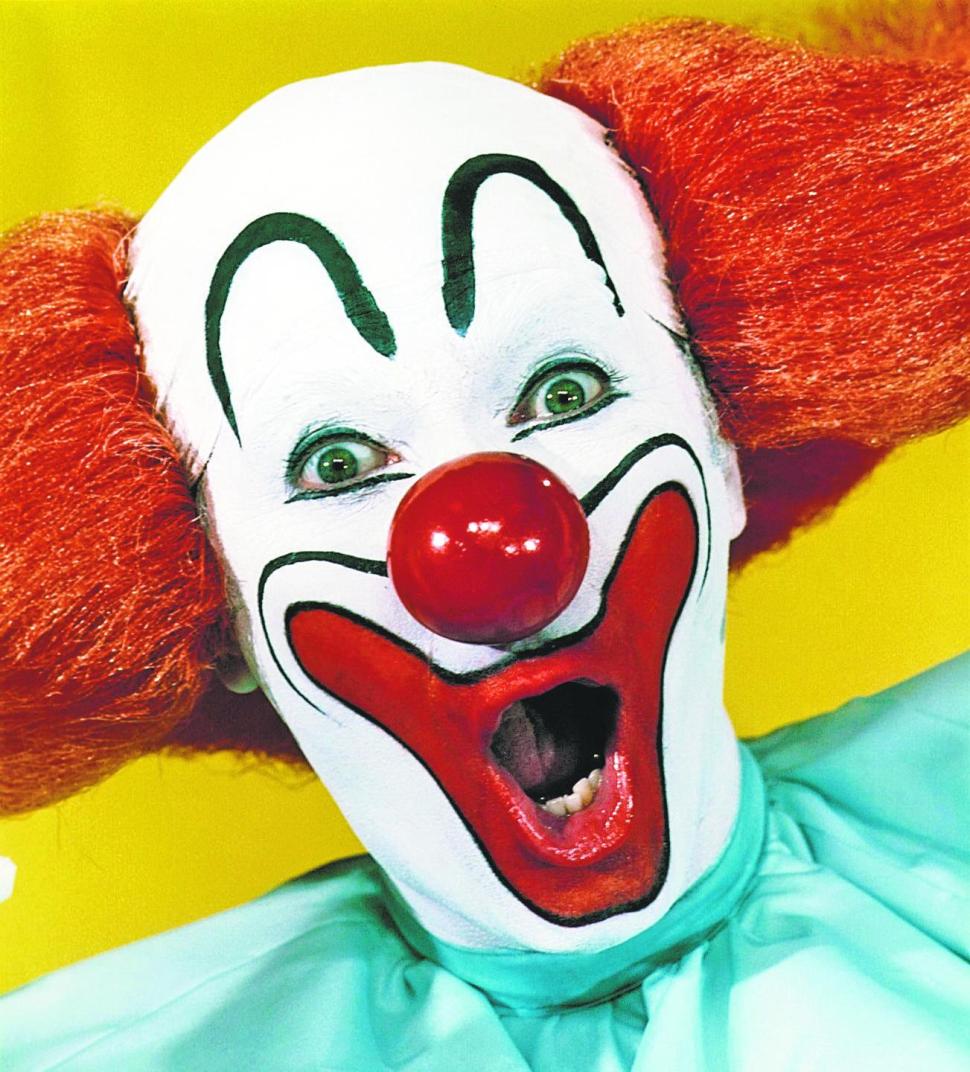 But to me and many many others, Charles Barkley is a clown. First of all Barkley butchers the english language. Every show on TNT the clown show starts when ever he opens his big mouth. He says things that is so off the freakin wall it is pathetic! Charles Barkley is allowed to say things over the air because he makes a lot of white folks happy because he says things to make them happy.
Barkley has lost track of reality. He is a multi millionaire that stays in a huge house in Phoenix and not only that I wonder when was the last time he went into the inner city and talked to kids and hang out. I wonder when was the last time he went to a African American church? Charles Barkley is from a hick town in  Alabama and grew up very very poor.
Then he becomes a NBA superstar and makes millions and what does he do? He marries a white lady. He forgets about for which he came from. A town called Leeds, Alabama. He does what a lot a black men do. Get rich and turns to a white lady instead of a African American female.
Now Barkley has the nerve to comment on the Micheal Brown killing in Ferguson and other issues that deal with black people. He calls people "scumbags" and agrees with the decision allowing Darren Wilson to walk free for killing a unarmed young black kid. I dare Barkley to agree with the decision!! He is a fool and a buffoon and is a joke to most African Americans. He is not a joke to me. He is a embarrassment to my race.
Emmit Smith, Shannon Sharpe, Micheal Irvin, Warren Sapp and yes Barkley and others are not good broadcasters in my opinion but Barkley is the worst! For some reason he has won a Emmy for being a good host on "Inside The NBA".  Why I would like to know!! He acts like he speaks for the African American community when he makes these stupid comments on issues outside of basketball.
CHARLES BARKLEY DOES NOT SPEAK FOR ME AND THE AFRICAN AMERICAN COMMUNITY. Just like Rev Al Sharpton does not speak for me. No black so called "leader" speaks for me. I speak for myself.
I think Charles Barkley should join the Ringling Bros Circus as a clown. Because that is what he is to most black folks.
Tags: african,American,barkley,brown,charles,clown,crren,fuguson,history,inside,micheal,NBA,phoenix,player,tnt,wilson. alabama
Read More Comments Off on Charles Barkley Is A For Real Clown
Posted on 09 March 2013 by curvey in Featured, Much More
"One Man's Opinion" by Gordon Curvey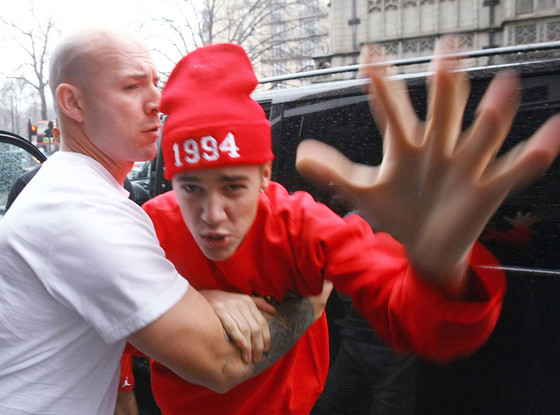 As you know people and families have to try to put food on the fridge, gas in their cars and have to pay their bills every month. And those people include the paparazzi in Hollywood and New York and other cities. Those of you who don't know what that is. That is folks who take photos of stars etc to sell to the many magazines and now online outlets all over the world.
A lot entertainers do not have a problem with the paparazzi and love to get their photos taken where ever they are at. And others do not like it when the paparazzi is following them EVERY WHERE. And I mean every where!!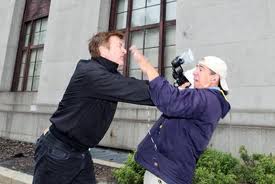 One star who is having a huge problem is Justin Bieber. This cat cannot go to the bathroom without hundreds of folks trying to take a pic. And in his opinion and mine, it has got out of hand. And it seems Justin is getting fed up and at times is fighting back at the paparazzi. The other day overseas he went off on the paparazzi as he and his bodyguards tried to enter his SUV.
With Bieber being such a huge star right now it is a big problem that is getting worse when it comes to him being out in the public. He cannot do anything. Cannot go the beach, cannot go out to have dinner. Cannot go to Burger King for a burger etc. Bieber is a 19 year old fella. This is a problem that comes with being such a worldwide superstar. And sorry to say, when it comes to Bieber it is what happens when you become a superstar. He should not have become a singer and just grew up as a regular teen. But he decided to be a entertainer. So sorry Justin you just have to try to handle the paparazzi the best way you can without getting violent. But it has got out of hand.
Also actor Alex Baldwin has had many problem with the paparazzi. And he has fought with them over and over. He of course is not a worldwide star as Bieber is but he still has problems when he tries to go to dinner with his lady etc. It is a known fact Baldwin does not like the paparazzi.
Other stars like Rihanna and Beyoncé and Usher etc seem to not have problems with the paparazzi. You never hear about other big stars like them having problems. But for sure you hear about Chris Brown and Justin Bieber and Alex Baldwin and others having problems with the paparazzi. So it is a problem because like I said, the paparazzi are trying to make money. Just like Bieber and Baldwin are. Who wins readers?
Comments on this story? Holla at gcurvey@yahoo.com or www.facebook.com/gordon.curvey or www.twitter.com/gcurvey and also check out our new "Music Inner City TV" Ustream 24-7 webcasts. Playing past programs of "M.I.C-TV" And look out for "Music Inner City Radio" right here! Playing classic soul/classic hip-hop and a few new songs. Plus urban sports news discussing basketball, football and baseball and more!
Tags: 19,alex,baldwin,bieber,bodyguards,brown,chris,entertainer,hollywood,justin,magazines,paparazzi,pics,problem,riahanna,superstar,Usher,worldwide
Posted on 12 March 2010 by curvey in Featured, Hip-Hop/R&B
ARTICLE FROM essence.com (Full story click here)
"One Man's Opinion" by Gordon Curvey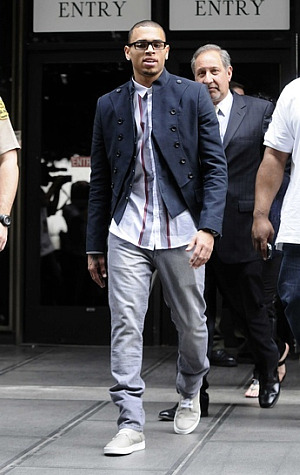 Singer Chris Brown is doing something he thought he would never do. And that is to ask for his fans support in buying his new cd and is also asking radio to play his music.
Ever since his problem of beating of singer Rihanna, he has had problems with his career.
It is for sure not like it was before the problems came down on him.
But in reality Brown cannot blame anyone but himself for his problems. He brought them on himself. He should have did what he did to the beautiful Rihanna.
Having said that, the question is this. Is it time for fans to forgive Brown and buy his music? Is it time for radio to start playing his music again? Truth be told I do not even hear any past Chris Brown music on the radio like "Kiss-Kiss-Kiss" and others. Do you?
Brown is doing every thing courts have asked him to do and more. He is even going to schools and community centers to talk to talk to youth etc.
What will it take for radio and fans to support Chris Brown like before the Rihanna incident? It does not help when programs on TV like "The Insider" and "Showbiz Tonight" continue to blast Brown when ever they can.
This story is very very interesting. Let' see if the negative treatment of Chris Brown will continue. For his sake and career, I hope the negativity stops.
"Music Inner City News Magazine" The #1 urban online news magazine in the Northwest (U.S.) A spinoff of "Music Inner City TV" on Comcast On-Demand all over Western Washington state 24/7! Just grap your remote and go to the "music" list.
Tags: 24/7,beautiful,blast,brown,centers,comcast,community,continue,courts,crhis brown,entertainment,forgive,help,incident,inner city,magazine,music,music inner city tv,negative,northwest,on-demand,play,podcasts,r&b,radio,remote,rihanna,showbiz tonight,singer,spinoff,television,the insiders,treatment,urban,washington,webcasts