Tag Archive | "career"
Posted on 21 September 2016 by curvey in Television Show
"Music Inner City TV" webcast. Guest via Skype rolling down the street in his car in Miami, Florida hip-hop artist Purpose. Will discuss his career, watch his new music video and other hot videos and much more!!
Tags: car,career,city,discuss,florida,guest,hip-hop,hot,inner,miami,purpose,skype,videos,webcast
Read More Comments Off on "Music Inner City TV" Webcast: Guest Via Skype Hip-Hop Artist Purpose
Posted on 04 December 2011 by curvey in Featured, Hip-Hop/R&B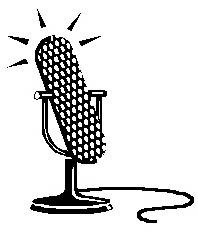 Listen to the latest edtion of 'SPORTS INNER CITY RADIO" PODCAST (Date 12-4-2011) Urban sports news and issues plus classic soul and exclusive sports interviews. Based in Seattle, Washington. It is 24-7 on-demand! CLICK HERE TO LISTEN TO THE PROGRAM.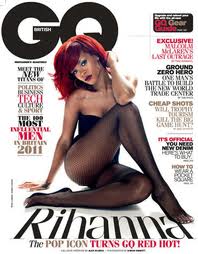 If you are a music fan you have to realize that Rihanna is a very talented and beautiful young lady. She has created her own style and image unlike many other young singers.
Some think she has gone over the line in some of her actions on stage during her concerts but most do not think that way because when you go to one of her concerts one thing for sure you will be entertained.
Yes the the situation with Chris Brown was not good. It was terrible. I was in Los Angeles with Twin Tammy J for the Clive Davis Awards and Grammy Awards when the incident took place.
Everyone wondered why Brezzy(Chris Brown) came to the Davis event by himself and did not talk to anyone on the red carpet. And then everyone's phones blew up about the problem of Rihanna getting beat up. It was CRAZY!
I just hope Rihanna finds a good man one day. But she is still young so I hope she takes her time and just concentrate on her career.
I hope she has a lot of role models she can look up to besides her parents for advice. I know she is tight with Jay Z. She has a long career ahead of her and wish her the best. Beyonce, Lady GaGa and Rihanna are three ladies who sing and entertain us too. Again, the future is BIG for Rihanna.     Gordon Curvey
Also listen to "M.I.C Radio" and watch "M.I.C-TV" via Ustream TV by clicking on the screen to the right. Celebrating 21 years of broadcasting!! Music Inner City!!
Podcast: Play in new window | Download
Tags: advice,beyonce,bio,career,chris brown,grammy,Jay z,lady,Lady GaGa,music,rihanna,seattle,style beautiful
Posted on 23 April 2011 by curvey in Featured, Much More
ARTICLE FROM popeater.com (Full story click here)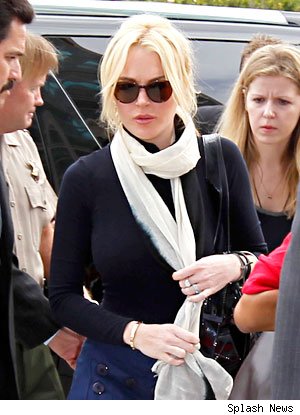 Actress Lindsey Lohan cannot seem to get her life together. She appeared in court in Los Angeles the other day because she violated her probation.
Lohan was sentenced to 480 hours of community service and 120 days in jail but her laywer filed a appeal and her bail was set at $75,000.
It seems this female is headed to nowhere. Her movie career seems doomed as far as I am concerned. She is a trouble maker. Who is going to trust her to be in their movie? They will not know if she is going to be on time or even show up at all!
Lohan is a very talented actress. It is truly sad that at a young age her career in Hollywood is going down the tubes. Some say her problems started because of her parents who have had their own problems.
Let's hope Lohan will learn to fly right and get her life together before it is too late and she ends up like Micheal Jackson at a young age. Gordon Curvey
More stories:
–Jay opens launches a news website. Covering the urban world. Read more. marguee.blogs.com
–Tyler Perry finally goes off on fellow filmaker Spike Lee. Read more. s2smagazine.com
–ANOTHER Seattle native Brandon Roy hits game winner for Portland as they beat Dallas bnd.com
–Seattle's own Jamal Crawford hits winning three pointer in win the Magic. Read more. ajc.com
–Third smallest Mariner game crowd at Safeco Field watch Hernandez win. Read more. sportsinnercity.com
Tags: actress,career,female,hollywood,lindsey lohan,programs
Posted on 29 March 2011 by curvey in Featured, Hip-Hop/R&B
ARTICLE FROM huffingtonpost.com (Full story click here)
I had a feeling this would happen soon and it has. Beyonce has said see you later to her father Mathew Knowles as her manager. The news came out of the blue and spread like wild fire.
But I saw it coming readers. Because I felt Beyonce has because so freakin big as a entertainer in my opinion for some reas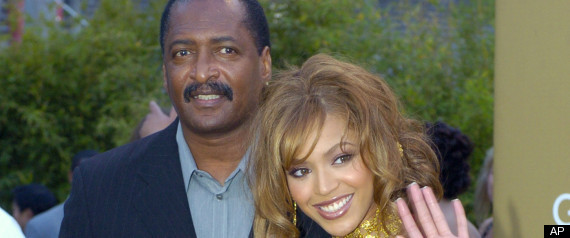 on I knew Beyonce and her dad would disagree on issues concerning her career because she is not daddy's little Beyonce anymore.
Of course their is more to this story. Something has happened big behind the scene between Beyonce and her dad. What we do not know. But something big happened to cause the split.
The reason Beyonce dumped her dad as her manager will soon come out. It always does. Remember former Destiny's Child member and former guest on Seattle's Music Inner City TV Kelly Rowland also dumped Mathew Knowles as her manager a few years ago.
But maybe Rowland should have stayed with him because her career as a single artist has gone nowhere fast as we all know. Maybe this new single with Nelly coming out will help her.
Of course we all know Beyonce is so talented her career will move on. But I would like to know the what happened between Beyonce and her dad to cause the split. We will report about it as soon as it comes out right here on "Music Inner City News Magazine"    Gordon Curvey
Advertise with "Music Inner City" on TV/Radio and online at our VERY low monthy prices. Call us at 206-445-3989 or 206-414-6118 or e-mail/text us at gcurvey@yahoo.com Call now!
Tags: artist,beyonce,career,daddy,destiny's child,dumped,father,kelly rowland,manager,mathew knowles
Posted on 20 November 2010 by curvey in Featured, Hip-Hop/R&B
ARTICLE FROM huffingtonpost.com (Full story click here)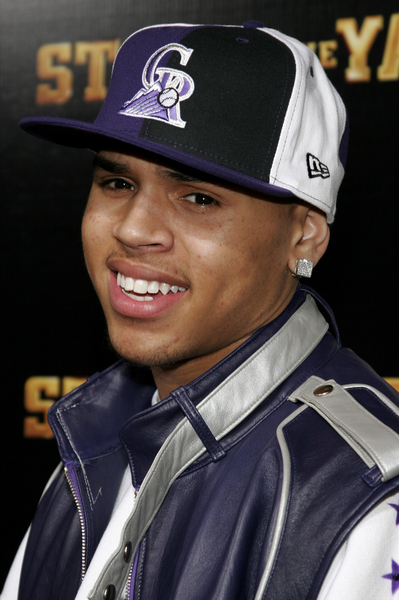 Brezzy aka Chris Brown is keeping up with the work he has to do for his "love battle" with r&b singer Rihanna in L.A. during Grammy week.
I was in L.A. when the incident happened. Might of fact everyone was wondering why Brown entered the Clive Davis Pre-Grammy party without Rihanna.
Then the next day, everyone got on their phones that Brown was picked up for beating up Rihanna and folks could not beleive it.
So as we know Brezzy was given 180 days of community service and is on probation for five years so he has to fly right or Chris is going to the big house just like T.I.
Chris is doing every thing he is told to do by the courts and is doing well. Plus his career is picking back up after his big smash hit "Dueces". But you still do not see Brown as visible as he was before the Rihanna incident. Maybe that will happen in time.
So both Rihanna and Brown are doing well with hits on the charts. I hope both of them well and I hope both of them will learn the true meaning of love. They are both young. And I am sure Brezzy will never hit a lady again.     Gordon Curvey
Tags: brezzy,career,chris brown,community,courts,prison,probation,rihanna,T.I.
Posted on 09 March 2010 by curvey in Featured, Hip-Hop/R&B
"One Man's Opinion" by Gordon Curvey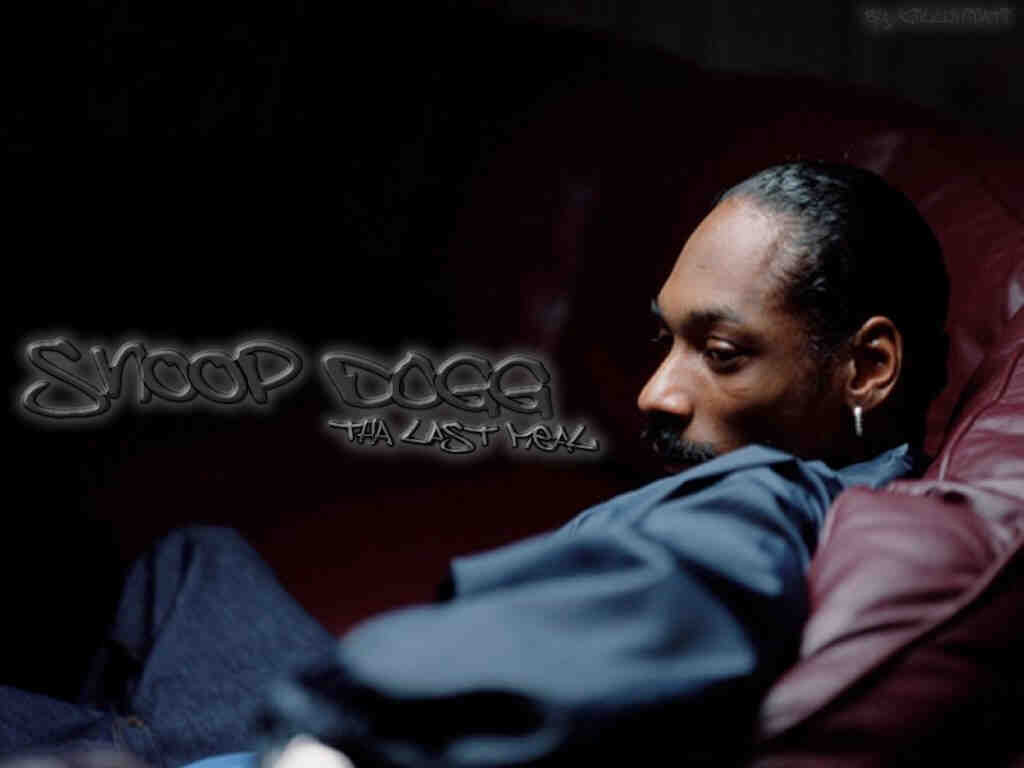 This past Friday and Saturday rap legend Snoop Dogg was in the Seatown to perform at the Showbox Sodo. And I want to tell you my feelings as a vet in this music game.
First of all I tried like hell to obtain a one on one interview with Snoop via the phone or in person but again got nothing as far as a interview. The only time I have interviewed Snoop was at the B.E.T. Awards in L.A. a few years ago for a minute.
I will keep trying and maybe the Dogg will finally do a interview with us at Music Inner City TV and Music Inner City News Magazine. I have enough videos by Snoop to do a great program. A "Snoop Dogg Special"
Anyway, the Friday show was sold out. I was told by Snoop's manangement that I was allowed to cover the Saturday show to write about it here at M.I.C News Magazine.
I got to the venue around 10:45pm because I was told Snoop would hit the stage around 11pm. But I know the game folks. If I was told 11pm, that meant midnight. I was right. The crowd waited for more than a hour before Snoop finally hit the stage. He hit the stage about 12:10am But before that, the crowd started to boo. Then the lights finally went down and the show started.
Snoop's set started with a short film with Snoop from one of his movies etc. That lasted about a minute or so and then Snoop pimped on stage. The crowd went CRAZY!
By the way, there was people of all races and ages at the show. Even little kids, which I did not understand with all the language being used by Snoop. There was people from 12 to 60 in the crowd.
Snoop started to perform all of his hits from "What's My Name" from earlier in his career to his recent hits "I Wanna Rock" and "Gangsta Luv" The crowd was jumping and dancing to all of his hits.
One thing for sure, their was plenty of folks in the crowd taping some of the show on their cell phones so most likley you can go to You Tube and see videos from the Seattle show. I was not one of them doing that.
Since I was told no for a interview with Snoop, I went to the show to watch it and review it for the thousands of you who visit our site. I knew I was going to watch a vet at work and that is what I saw.
Snoop along with a few of his homies like Daz and Kurupt put on a show done by vets in the rap game. The same thing happened when I went to shows by Ice Cube and DJ Quik. All three of them can perform hit after hit for their fans unlike young performers who have only a few hits in their bag.
I think everyone left the Showbox satisfied. It was a good performance by a cat who knows what he is doing on stage to satisfy his fans. A big shout out to big Snoop Dogg for his longevity in the music industry. Keep doing what ya doing SD!!
"Music Inner City News Magazine" Entertainment and urban sports news, politics, webcasts and podcasts, MTV News, links and more!
The #1 urban online magazine in the Northwest (United States).
Tags: B.E.T,career,daz,DJ Quik,fans,game,gordon curvey,hip-hop,homies,ice Cube,industry,interview,kurupt,legend,longivity,mtv,music,online,opinion,perform,performance,Podcast,radio,rap,seatown,seattle,showbox,Snoop Dogg,television,tv,vet,washington,watch