Tag Archive | "cbs"
Posted on 05 March 2011 by curvey in Featured
ARTICLE FROM theclicker.today.com (Full story click here)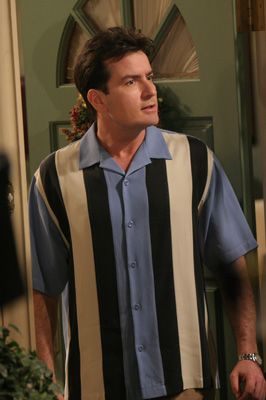 I know you have seen actor Charlie Sheen all over the place the past week. On CNN, ABC, NBC, Access Hollywood, Entertainment Tonight, radio shows, online interviews and more. Charlie here and Charlie there.
If you noticed Charlie, his eyes were rolling all over the place. That is the drugs he has taken doing that folks and that is for sure. The cats has some real problems. And I hope he receives help before it is too late.
Sheen who is demanding $3 million a show for starting in "Two And A Half Men" Is already making $2 million a program readers!! I cannot believe this cat asking for that amount of cash when people our out here trying to put food on the table, gas nearing $4.00 a gallon in their calls and trying to pay their bills. The drugs has fried his brains folks.
The program is off the air because of Sheen. People are not working because of him. This is crazy. Now his cute little kids have been taken from him. Dude has two young females trying to act like a mommy to Cheen's kids. In the hood it looks like Charlie was "pimpin" Why on earth would he have two strange females, one of which was a female who used to make porn, take care of little twins?
It is a terrible and sad Hollywood story. One of many. Is Charlie Sheen heading for a terrible ending of his life? Will his kids ever know the real daddy? Will his TV return to the air? Will CBS give Sheen $3 million a program? Stayed tuned.   Gordon Curvey
Tags: cbs,charlie,charlie sheen,drugs,kids,tv,two and half men
Posted on 14 February 2011 by curvey in Featured, Hip-Hop/R&B
ARTICLE FROM cnn.com (Full story click here)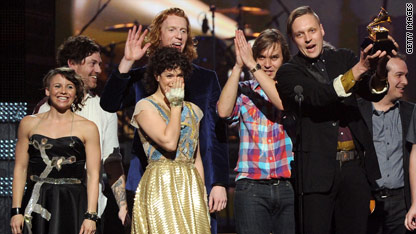 As a person who is in the music industry for more than twenty years I am shocked at what happened at the Grammy Awards I watched on CBS. What are people thinking?
How on earth did The Suburbs beat out mega star Eminem for Album of the Year? His "Recovery" was the year's best selling album. I cannot put in my brain how Slim Shady lost to The Suburbs. Something is very wrong there.
Also nothing against my African American sista Esperanza Spalding BUT how on earth did she win Best New Artist? What!! I had never even heard of her. She won the award beating Drake and a young talented young fella who has taken the industry by storm and even has a movie coming out, Justin Bieber. What!! How can that happen?
Shout out to the legendary Mavis Staples for finally winning a Grammy after decades in the industry. I was so happy to see her win. Also another legend Sir Paul McCartney won his first Grammy in 31 years for Best Solo Rock Performance for "Helter Skelter". A song his former group, you heard of them…The Beatles first recorded in 1968.
And if you don't know, Lady GaGa arrived to go down the red carpet in a big giant egg!! I am not lying folks she did!! You have to give it to GaGa. She is a for real entertainer with her own style. Unlike many many artists.
But I just cannot get over The Surburbs and Esperanza Spalding winning awards. Unreal folks.    Gordon Curvey
Tags: awards,cbs,drake,eminem,grammys,justin bieber,Laddy GaGa,Paul McCartney,The Suburbs
Posted on 16 March 2010 by curvey in Featured, Sports
ARTICLE FROM pga.com (Full story click here)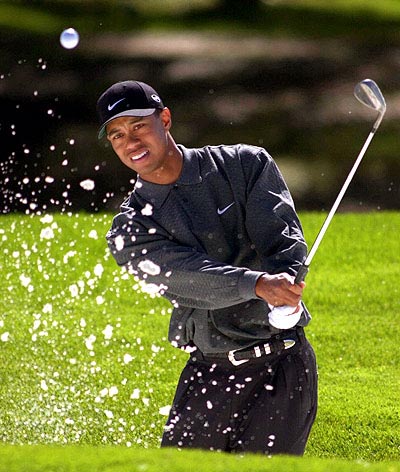 Well it is about time. The #1 player in the world of golf Tiger Woods is returning to competition on the course at the 2010 Masters in April.
I know fans are happy, CBS, NBC, ESPN, ABC etc is happy, advertisers are happy.
If you are a golf fan, you are happy that Tiger is returning to play.
With Woods returning, that is more cash for everyone. No matter what you think about the problems of Tiger's love life, one thing is for sure. He is the best golfer maybe in the history of the game and the game needs Tiger Woods.
Yes certain players on the tour blasted Tiger about his problems. Even a older legend like Tom Watson said some things about Tiger. But I am sure Tiger will make folks forget all that win he starts kicking their butt on the golf course and wins events just like before.
Commercials are running already on CBS about the Masters and the return of Tiger. When Tiger arrives at Augusta, it will be one of the biggest days in the history of sports on TV or TV period besides President Obama taking office.
I will be watching. Like I said before the only time I watch golf is when Tiger is near the lead and maybe John Daly. That's it.
So welcome back Tiger. The sports world needs you and golf needs you. I hope Tiger learned from his huge mistakes and becomes a better man, a better husband and a better father.
BREAKING NEWS: You can now watch ESPN's "Right Now" right here on "M.I.C News Magazine"!! Basketball, football and baseball news and much more. Updated all the time, 24 hours a day!!
"Music Inner City News Magazine" The #1 urban online magazine in the Northwest (U.S)
Tags: 24/7,abc,advertisers,augusta,baseball,basketball,cbs,comcast,espn,football,golf,hip-hop,history,john daly,legend,magazine,masters,nbc,online,Podcast,pop,president obama,r&b,rap,right now,tiger,tiger woods,tom watson,tv,updated,urban,webcast,win,woods