Tag Archive | "children"
Posted on 13 September 2011 by curvey in Featured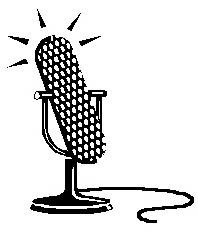 "MUSIC INNER CITY RADIO" podcast. A special broadcast with some of the music by the late 2Pac. This program is 24/7 on-demand. A spinoff of "M.I.C Radio" here in Seattle on Alternative Talk 1150am KKNW every Friday a little after 10pm Seattle time/Click here to listen to this program
ARTICLE FROM atlantapost.com (Full story click here)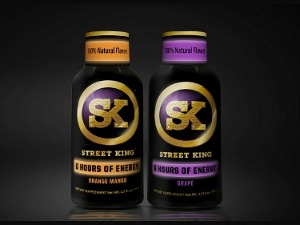 I don't care if 50 Cent aka Curtis Jackson is from the East Coast. I am writing about a dude who is not just about grabbing the mic and rapping in city to city and buying big cars and more. 50 is about making money and also giving back.
He is starting a new energy drink called "Street King" and every time someone buys the new drink, it will help a poor kid have a meal in Africa and elsewhere. This is a great move by 50.
Read the article and you will learn more what he has done to give back. To many times we read about rappers like T.I. or Shyne or DMX and The Game getting in trouble.
Might of face The Game is in the news for maybe calling 50 gay in a tweet recently. And that 50 may be gay like a lot of rappers but not admitting it. Just ANOTHER beef started by The Game in his years of problems with 50. When in the hell is it going to stop?
Of course 50 made about 200 milion dollars when he sold his investment in Vitimin Water. And other business ventures has lined the pockets of 50. Plus he makes a lot of cheese making movies in Hollywood.
But this news business he is starting is great on the part of 50. Selling energy drinks and feeding children. The majority media needs to talk more about this. BUT as many of us know the majority media wants to talk negative instead of positive when it comes to hip-hop and rap artists. Sometimes they do good things!   Gordon Curvey
Watch our new program "Music Inner City TV" via USTREAM TV EVERY FRIDAY NIGHT AT 11:05PM Seattle time (Pacific Time) Playing urban music videos and exclusive interviews and public service announcements and talking urban sports.
It is broadcast LIVE from the studios of "M.I.C" in Seattle, Washington. To watch the show go to "Music Inner City News Magazine" www.musicinnercity.com and click the USTREAM TV screen.
Tags: 50 Cent,Business,children,feed,inner city,live,music,negative,pockets,seattle,show,ustream,watch
Posted on 02 May 2011 by curvey in Featured, Hip-Hop/R&B
ARTICLE FROM s2smagazine.com (Full story click here)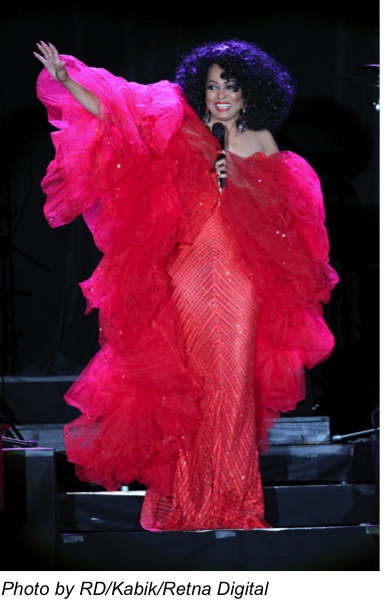 I feel kind of sorry for the children of the late "King Of Pop" Micheal Jackson. Why? Because right now they are caught between a rock and a hard place as far as where they might be living in the future.
Because Katherine Jackson, the mother of Micheal is a older lady now and she might not can take care of the kids to much longer even though other Jackson family members are helping her.
So it could happen that superstar Diana Ross could take custody of Jackson's kids if the court decides that will happen. Ross as we know was very tight with Micheal and knew him since he was a child.
In my my opinion Micheal would not have a problem with Ms. Ross bringing up his kids. After all, she did a great job with bringing up her children.
We will keep you informed on what is going on with MJ's kids and also the case of Jackson's doctor which is coming up soon.  Gordon Curvey
Advertise with us right here at the #1 urban news magazine on the Internet from the Northwest "Music Inner City News Magazine" SAFE AND SECURE! To advertise with us via banners and links and webcast front page commercials at our VERY VERY low rates call us at 206-445-3989.
Tags: children,diana ross,katherine Jackson,king of pop,micheal jackson
Posted on 30 November 2010 by curvey in Featured, Much More
ARTICLE FROM blackvoices.com (Full story click here)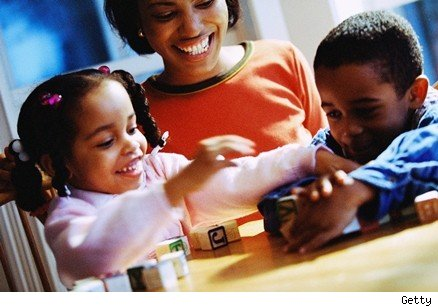 When I saw this story it just made me sick readers. Made me depressed. When you read the story I have here on S.I.C. it makes you wonder what in the HELL is going on?
It is terrible that 72% of African American are growing up in homes where there mom is not married and in most cases sorry to say the man is no where in sight. Ask a lot of black kids where is their daddy and they will say "I don't know"
Something is very wrong. African American males and females need to realize that it is the children who suffer if the man is not in sight or there mom is not married or has plans to marry. Because in my opinion, the father of the 72% of African American children does not have a real relationship with their children. This is wrong folks.
When you read the other terrible satistics regarding African American children it is TRULY devestating and heartbreaking. It really is. African Americans children need a strong male in their lives.
The problem is how is this problem with unwed mothers/African American children get better? What can be done about this?    Gordon Curvey
"Music Inner City News Magazine" is the #1 urban website on the Internet from the Northwest!! We want to thank you VERY MUCH for your support.
In December, "Music Inner City TV" celebrates 20 years of broadcasting. We started in December 1990. Some of you have been supporters of M.I.C. from the start and again THANKS FOR YOUR SUPPORT!!
"Music Inner City TV" is aired 24/7 all over Western Washington state on Comcast On Demand. Just go to "get local" and then "around the sound" And "Music Inner City Radio" airs every Friday night at 10pm on 1150am KKNW in the Seattle area.
Tags: african American,black,children,moms,satistics