Tag Archive | "chris brown"
Posted on 23 January 2012 by curvey in Featured, Hip-Hop/R&B
Listen to "Music Inner City Radio" podcast from our radio show on 1150am KKNW in Seattle. That aired 1-24-2012. Entertainment and sports news, smooth jazz, classic soul, hip-hop and r&b and more! 24-7 on-demand!
ARTICLE FROM s2smagazine.com (Full story click here)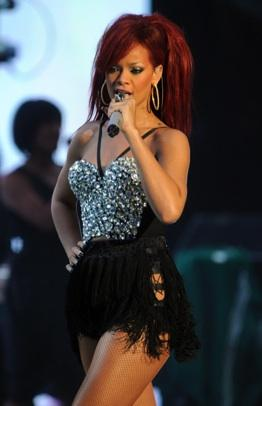 As music fans know, singer Rihanna's life has had it's share of drama. We are know about the situation with r&b singer Chris Brown. That was terrible. Something a young and beautiful female should not have to go though. Brown was flat out wrong to put a hand on a female.
But he did and the world knows about it. But Rihanna and Brown have went on with their careers. Both of them have had hit songs on the charts in the last few years. That's a good thing.
Recently their have been rumors that Breezy and Rihanna have been tweeting other AND maybe seeing each other at very secret locations so the media cannot find them. Because we know if that happened it would be on "The Insider", "Access Hollywood", "Extra" and on every gossip website on the net.
Now there are rumors that Rihanna's family is very worried about her health. Readers if you see pics and read stories about her you can see why they are worried. I have seen pics of her looking wild and half naked and doing sex like actions at her concerts etc.
It could be true that she needs some help……maybe rehab. If so she needs to get the help NOW before it is to late and she ends up like MJ or others. And we do not want to see that. I hope her family will sit down and have a long talk with her and discuss her life.
We want Rihanna to be around for a long time so we can listen to the great music she puts out for us the listening public.    Gordon Curvey
Starting tonight you can watch "Music Inner City Video" podcasts right here! Covering urban sports, entertainment and politics PLUS urban and pop music videos and exclusive interviews.
Two to three programs a week 24-7 on-demand. Just click the screen to the right. After tonight, you can find the latest "Music Inner City TV" program as well as HOURS AND HOURS of past programs just by clicking the 'TELEVISION SHOW" link above. The programs will air in the Windows Media format.
To advertise with us on TV, online and more call 206-445-3989 or 206-414-6118 or e-mail us at gcurvey@yahoo.com  For our VERY low monthly rates click the "ADVERTISE" link above.
Podcast: Play in new window | Download
Tags: careers,chris brown,female,life,rehab,rihanna
Posted on 04 December 2011 by curvey in Featured, Hip-Hop/R&B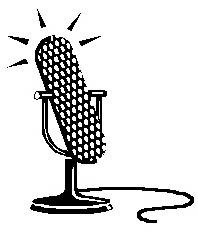 Listen to the latest edtion of 'SPORTS INNER CITY RADIO" PODCAST (Date 12-4-2011) Urban sports news and issues plus classic soul and exclusive sports interviews. Based in Seattle, Washington. It is 24-7 on-demand! CLICK HERE TO LISTEN TO THE PROGRAM.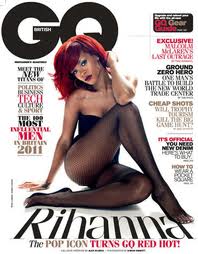 If you are a music fan you have to realize that Rihanna is a very talented and beautiful young lady. She has created her own style and image unlike many other young singers.
Some think she has gone over the line in some of her actions on stage during her concerts but most do not think that way because when you go to one of her concerts one thing for sure you will be entertained.
Yes the the situation with Chris Brown was not good. It was terrible. I was in Los Angeles with Twin Tammy J for the Clive Davis Awards and Grammy Awards when the incident took place.
Everyone wondered why Brezzy(Chris Brown) came to the Davis event by himself and did not talk to anyone on the red carpet. And then everyone's phones blew up about the problem of Rihanna getting beat up. It was CRAZY!
I just hope Rihanna finds a good man one day. But she is still young so I hope she takes her time and just concentrate on her career.
I hope she has a lot of role models she can look up to besides her parents for advice. I know she is tight with Jay Z. She has a long career ahead of her and wish her the best. Beyonce, Lady GaGa and Rihanna are three ladies who sing and entertain us too. Again, the future is BIG for Rihanna.     Gordon Curvey
Also listen to "M.I.C Radio" and watch "M.I.C-TV" via Ustream TV by clicking on the screen to the right. Celebrating 21 years of broadcasting!! Music Inner City!!
Podcast: Play in new window | Download
Tags: advice,beyonce,bio,career,chris brown,grammy,Jay z,lady,Lady GaGa,music,rihanna,seattle,style beautiful
Posted on 23 March 2011 by curvey in Featured, Hip-Hop/R&B
ARTICLE FROM cnn.cor (Full story click here)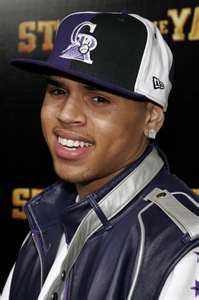 Singer Chris Brown it seems will never be able to get away from the beating up of singer Rihanna in Los Angeles a few years ago. It just will not happen. I was in L.A. when the incident happened.
Yes he recently topped the charts with the hot track "Dueces" but did you see Brown all over the place like he was before the Rihanna incident? No you did not.
The other day Brown found himself AGAIN getting upset. Why? Well Robin Roberts of Good Morning America went on to ask Chris about the Rihanna incident. That is a ticking time bomb these days when ever some one asks about the Rihanna incident.
So please read the link above to see what happened when Roberts asked Brown about Rihanna. Their has been numorous incidents where Chris has blown up when asked about the incident with Brown hanging up in the middle of a interview including here on KUBE93.
When will it stop for Chris Brown? It seems never. Hang in the Brezzy!!  Gordon Curvey
Watch "Music Inner City TV" on Comcast On Demand all over Western Washington state 24 hours a day!! Just go to "get local" and then "around the sound" and enjoy three to four programs ANYTIME!!
Tags: brezzy,chris brown,GMA,Good morning america,interview,Los Angeles,rihanna,robin Roberts,singer
Posted on 20 November 2010 by curvey in Featured, Hip-Hop/R&B
ARTICLE FROM huffingtonpost.com (Full story click here)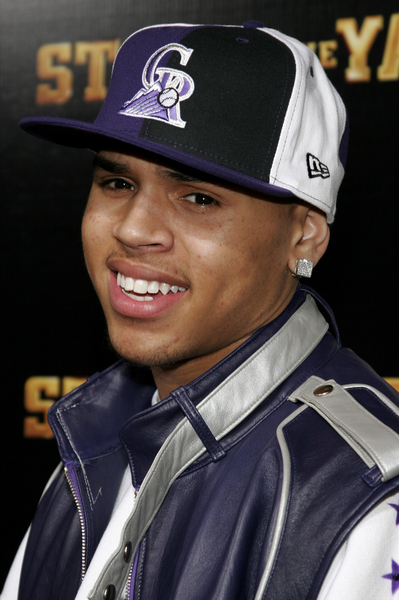 Brezzy aka Chris Brown is keeping up with the work he has to do for his "love battle" with r&b singer Rihanna in L.A. during Grammy week.
I was in L.A. when the incident happened. Might of fact everyone was wondering why Brown entered the Clive Davis Pre-Grammy party without Rihanna.
Then the next day, everyone got on their phones that Brown was picked up for beating up Rihanna and folks could not beleive it.
So as we know Brezzy was given 180 days of community service and is on probation for five years so he has to fly right or Chris is going to the big house just like T.I.
Chris is doing every thing he is told to do by the courts and is doing well. Plus his career is picking back up after his big smash hit "Dueces". But you still do not see Brown as visible as he was before the Rihanna incident. Maybe that will happen in time.
So both Rihanna and Brown are doing well with hits on the charts. I hope both of them well and I hope both of them will learn the true meaning of love. They are both young. And I am sure Brezzy will never hit a lady again.     Gordon Curvey
Tags: brezzy,career,chris brown,community,courts,prison,probation,rihanna,T.I.
Posted on 28 June 2010 by curvey in Featured, Hip-Hop/R&B
ARTICLE FROM comcast.net (Full story click here)
"One Man's Opinion" by Gordon Curvey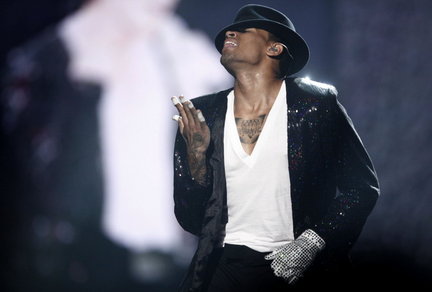 Because of negative feelings towards yours truly by B.E.T's Zabrina Horton, our media outlet was turned down from coverage of this years B.E.T Awards in L.A. So I was at home watching like millions of others.
It was a great show. A El DaBarge comeback (great to see him back on the scene)  a Kanye comeback, great performances by Diddy, Slim Shady, Alicia Keys, Drake and many others.
But none of them touched the performance by singer Chris Brown. The disgraced Chris Brown. The one who beat up Rihanna.
Brown's performance of MJ was the best I've seen since Jackson's death. The best. Near the end of his set, Brown broke down and cried and could not finish his performance. MJ's big brother Jermaine, walked with Chris off the stage.
I see on the net today that some people think Brown was faking tears. I don't thing Brown was faking. It was real. I was a combination of what he has been though in the past months and his love of MJ.
It is a fact that Chris Browns cd sales have dropped big time. His career has suffered since his problems with Rihanna. He has had run ins with reporters, radio dj's etc. The question is readers, will Chris Brown every be back on top with a hit song again? Time will tell.
Look for Chris Brown's brand new music videos on Seatlle's own "Music Inner City TV" on Comcast on Demand all over Western Washington state 24/7. Plus other artists videos and much more!
We also air on SCAN-TV ch 29-77 in the Seattle area every Saturday night at 9:30pm.
Tags: alicia keys,BET Awards,chris brown,crying,diddy,drake,MJ,rihanna