Tag Archive | "community"
Posted on 11 March 2018 by curvey in Featured, Sports
ARTICLE FROM seattletimes.com (Full story click here)
"One Man's Opinion" by Gordon Curvey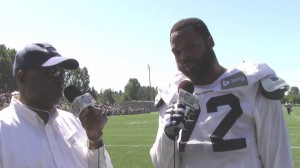 I knew this was going to happen sports fans. The removal of Micheal Bennett from the Seahawks or from my city of Seattle. And it happened because Bennett was traded to the champion Eagles for a 5th round pic and some dude no one knows of.
The Seahawks removed Bennett from the team because in my strong opinion him being a leader in speaking out on the way former guest on "Music Inner City TV" QB Colin Kaepernick was treated by the NFL. Plus Bennett took stands on the African American sista who was shot by the police here in Seattle and other issues that have to do with the African American community.
Now Richard Sherman is gone. Signed with the 49ers less than a day after being cut by the Seahawks. He signed a three year contract. Wow it will be very interesting when the Seahawks and 49ers meet.
Sherman did a lot in the community for inner city kids. Held a big softball game every year at Safeco Field. He did not have it last summer. Ummm I wonder if that was a signal of his departure from Seattle? Maybe so ladies and gentleman. All I know is Sherman and Bennett are gone. Sherman is a 49er and Bennett is a Eagle.
Bennett had became a leader in speaking up on issues PLUS he did a lot for young African American kids. Speaking at schools and community centers in the Seattle/Tacoma area. But I guess the Seahawks said enough is enough we have to get rid of you. Sherman did the same.
Of course Bennett took a stand for Kap in not standing for the anthem. As did Sherman. In the end the Seahawks said no more of this radical stuff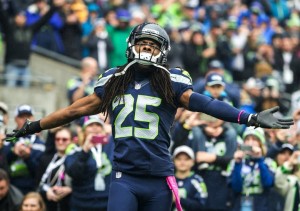 so bye bye Micheal Bennett and Philly will say hello Micheal Bennett. Surely it is not because of Bennett's play on the field he was traded.
This is a fact. Some say the "Legion Of Boom" for the Seattle Seahawks is over. The Seahawks have made massive changes to it's coaching staff. Hell just about everybody is new except for Coach Carroll.
In my opinion the Seahawks have got afraid after a 9-7 season. I just do not understand readers. Bennett has been traded and guess what sports fans? Richard Sherman another outspoken African American man who like Bennett are very intelligent, follows Bennett out of Seattle and maybe even Earl Thomas. This is crazy in my opinion.
Bennett and Sherman follow another African American sports star out of Seattle who took off their uniform and went on to help the African American community and youth. former Seattle Mariner Harold Reynolds.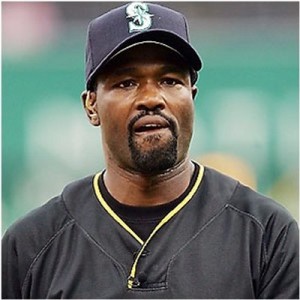 Reynolds along with Wayne Perryman formed a organization (read link above) to try to help young black kids to look good when looking for a job and other helpful things. Guess what readers? Soon Reynolds was shipped out of Seattle just like Sherman and Bennett were shipped out of Seattle by the Seahawks in my opinion.
Yes I know MANY will disagree with my thoughts. Guess what? I don't give a damn! I am hurt that Bennett and Sherman are gone from my city. Bennett has formed a relationship with schools and he said that will continue even if he is in Philly. I do not know about Sherman and the relationships he formed here.
Hell If I was a African American sports star in Seattle, I would be afraid to really speak up and help the African American community like Harold Reynolds and Bennett and Sherman. Because if they do, they are asking for a ticket out of Seattle!
Comments: gcurvey@yahoo.com or facebook.com/gordon.curvey or facebook.com/musicinnercityentertainment or twitter.com/gcurvey
Tags: 49ers,bennett,colin,community,eagles,intelligent,kaepernick,leader,micheal,opinion,outspoken,philly,removed,reynolds. harold,richard,schools,seahawks,seattle,sherman,shipped,signed,traded,uniform
Read More Comments Off on Bennett/Sherman Follow Reynolds Out Of Seattle!
Posted on 28 June 2017 by curvey in Featured, Much More
ARTICLE FROM hiphollywood.com (Full story click here)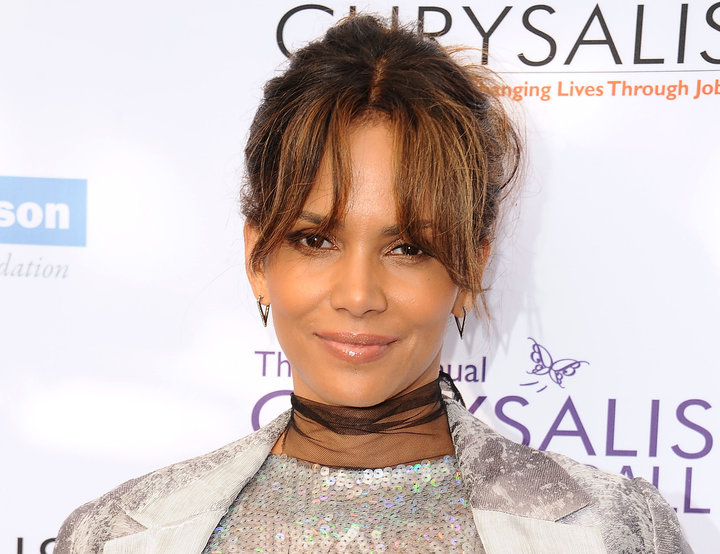 We have followed her career and the men have always said DAMN SHE IS FINE!!
After two decades men are still saying those words readers. And oh yeah she is a Academy Award winning actress.
But Halle Berry has something to say to the black community. We have to do more than talk about work in our community. We have to do some work.
Ms. Berry wants to say people have to do more than scream "Black Lives Matter" People in the community have too dig deep and give back in our communities and do some work.
The Academy Award winning actress wants to say a few things to her Hollywood friends say they support the "Black Lives Matter" movement.  She is tired of folks running their mouths but then do nothing to help make a change. I hear Halle on this!!
Berry said she is "tired" of folks complaining. She said recently "In my world, I get so tired of people complaining about oh Black lives matter and they pontificate and pontificate about it, and I say, well what are you doing about that? It may not seem significant to you, but that's how we start. Have you called your local politicians? Have you written a letter?"
Halle Berry went on to say "I don't have time for people who talk the talk but don't walk the walk" SAY THAT MS. BERRY!! I feel the same. That is why I respect singer John Legend and Lebron James the our Seattle Seahawks Micheal Bennett and his brother.
Unlike Micheal Jordan and Tiger Woods and even Kobe Bryant, and many Hollywood stars and music stars, Berry and the Bennett Brothers and John Legend and Lebron are not afraid to speak out on issues when it comes to the African American community. It think this is great for them to not sitting back on their cash. They want to make a difference.
Comments:gcurvey@yahoo.com or facebook.com/gordon.curvey or twitter.com/gcurvey
Tags: academy,actress,award,bennett,berry,black,community,complaining,difference,halle,james,john,jordam,lebron,legend,lives,matter,micheal,movement,significant,support,tiger,tired,woods
Read More Comments Off on Halle Berry Wants Folks To Do More Than Talking
Posted on 29 August 2016 by curvey in Featured, Sports
"One Man's Opinion" by Gordon Curvey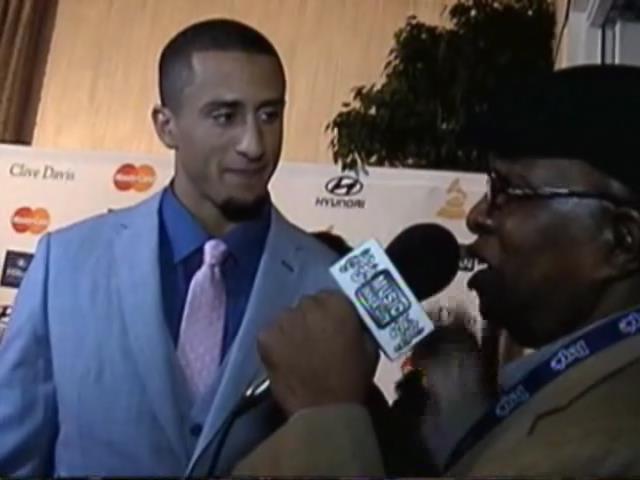 Watch "Sports Inner City TV" webcast right here. Just click the screen on the right.
Which features comments from a few Seahawks from the locker room of Century Link after the Seahawks/Cowboys game. PLUS watch a program from Seahawks Training Camp/Vmac in Renton, Washington. Player interviews plus hip-hop/r&b/pop music videos!
Watch via smartphones, tablets, mac or pc! Special thanks to the Seattle Seahawks!!
I am sure that many many of you will disagree with me and what I am about to say here on my website. If so, I am sorry but it is truly how I feel about 49er QB and former guest on "Music Inner City Television" Colin Kaepernick. (pic with myself and Kaepernick)
First of all I am sure many of you have never met Colin. Well I have met him and interviewed him. He has appeared on "M.I.C-TV" two times. I interviewed him a few years ago in Los Angeles at the Clive Davis Pre-Grammy Party. And he also appeared on our program a few years ago at the Body@ESPYs pre show for the ESPYs also in L.A. Interviewed by Curtis "Boss" Elerson.
Kaepernick is a very intelligent young man. I am hearing and reading a bunch of crap from mostly white folks concerning Colin and his decision not to stand for the national anthem before a 49er per-season game. Ladies and gentlemen I DO NOT have a problem with Kaepernick and his protest.
And if he wants to not stand for the anthem all season, I do not have a problem with that. Colin feels America has not treated African Americans and people of color well and it is the truth. Kaepernick feels America allows racial inequality. Well it is the truth. If you think racism has got better in America because the first African American President..President Barack Obama was elected  and re-elected, you are wrong folks.
It does not matter if you have millions like Colin or if you are homeless, a black man experiences racism in one way or another EACH AND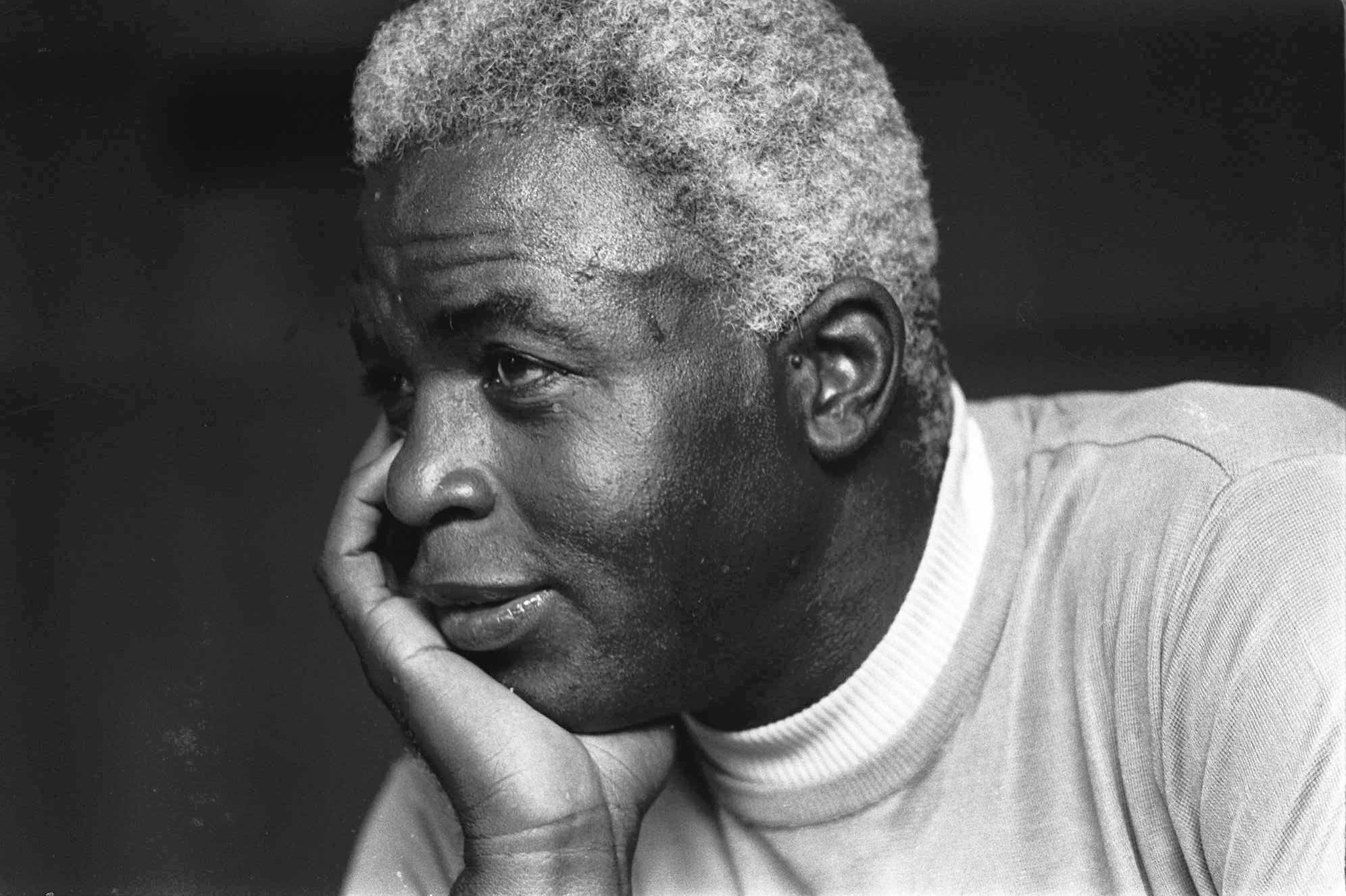 EVERY DAY! This is a fact. When Colin says his stance is bigger than football and it would be selfish on his part to look at it any other way. I agree again with Colin. He said that he was not going to stand up to show pride in a flag for a country that oppresses Black people and people of color. He also said there are bodies in the street and people are getting paid leave and getting away with murder.
Yes, many folks think Kaepernick not standing for the anthem is disrespectful to America. People are saying he picked the wrong way of taking a stance. Well who says? In his mind he feels his way was the way to get attention. I do not have a problem with his feelings.
I have just learned that the great Jackie Robinson said in 1972 that he does not stand up and sing the anthem because of what black people experience in America. WOW!! Jackie Robinson said this folks!! A sports icon and legend! Now decades later, Kaepernick is basically saying what the great Jackie Robinson said decades ago. So now are certain people are going to bash Robinson in his grave? Ummm?
Guys like Seattle Seahawks player Richard Sherman says Colin could have picked another way of speaking up. Well I disagree with Sherman and by the way this is not the first time I have disagreed with Sherman. Real talk. A lot of times I agree with him, a lot of times I do not.
Some say he has basically made his way out of the 49ers camp by taking his stance. He was in a battle for the starting QB position. Head coach Chip Kelly already has a rep for really not getting along with African American players. Would it be a good look for Kelly to cut Colin now? I would say HELL NO!! He would catch hell from the NAACP, the Urban League, Rev Al Sharpton's National Action League and Rev. Jesse Jackson's Rainbow Coalition. Not a good look.
You know what REALLY REALLY GETS ME PISSED? It is listening to sports radio hosts who let's keep it real, who are mainly white, TRYING to discuss a issue THAT THEY DO NOT HAVE A CLUE ABOUT!! And that is the topic of RACE AND RACISM.
I just listened sports radio KJR and Dave Mahler on the Kaepernick situation. I listened to a point then I had to turn the radio off with a quickness and that is for sure.  Mahler TRIED to give his CLUELESS opinions on race and racism. DAVE MAHLER AND MOST WHITE SPORTS RADIO HOSTS DO NOT HAVE A CLUE ABOUT THE EXPERIENCES OF AFRICAN AMERICANS AND PEOPLE OF COLOR IN WHITE DOMINATED AMERICA!!!!!
It turned the radio off when Mahler started to take calls from KJR's target audience….white suburb living, no African American friends or associates, no knowledge of our society or our culture listeners. Who of course would get on the radio and blast Kaepernick. Then Mahler had the nerve to have a African American former Seattle Seahawks player , Bryce Fisher on his show. I did not have to listen to know what Fisher was going to say because the brotha is a former member of the Air Force. You know he was going to disagree with Kaepernick and his protest.
It again shows something I have fought for and spoken out about for years and that is the inclusion, not the exclusion of African Americans as sports jocks on sports radio. Because readers IT IS A FACT, that whites and African Americans think differently on just about EVERYTHING, including the topics of race and racism.
Keep in mind readers that Colin has NOT broken any NFL rules. The 49ers released a statement supporting Kaepernick's right to choose whether or not to acknowledge the national anthem.
I saw online that some brainless clowns have burned Kaepernick jerseys to protest the national anthem. Give me a break folks. Of course the folks doing this are NOT African Americans. Today thank goodness I have heard the leading scorer of all time in the NBA and now a community activist the great Kareem Abdul-Jabbar and Seahawk player Michael Bennett and other sports stars support Colin and his protest. Including a mannwho is known for his famous protest in the Olympic's back in the 60's, Tommy Smith. That makes me very very happy. If you disagree me…sorry.
This young man is joining Lebron, Melo, CP3, D-Wade, WNBA players and more in speaking out in there own ways about police shooting of African Americans. Readers we know it is WRONG for police getting shot and killed. THIS IS A FACT. Also a fact is this. what Colin Kaepernick said is flat out true. And that is in just about EVERY killing of a African American by cops, they have not been charged or on PAID leave!! This hurts me, it hurts Kaepernick, hurts Melo, CP3, Lebron and D-Wade and millions of other folks.
YES, black on black crime is WRONG and it needs to stop. But also the killing of African Americans by police needs to stop. Sports radio hosts like Dave Mahler and others DO NOT spend time around African Americans in our community. They know NOTHING about us. They are guessing. They "wonder" about us. Guys like Dave Mahler on KJR here in Seattle NEED DIVERSITY TRAINING in a worst way!! It stands out like two left shoes the lack of knowledge guys like Mahler and other folks in the media when issues of race and racism like this Kaepernick protest comes up.
So again I am proud of Colin and protest. It makes me proud to see a man who in reality can take his millions and say f..k black folks! And not say anything about race or racism like Tiger Woods. Micheal Jordan in a surprise to everyone, recently donated to African American organizations and even spoke out about black folks getting shot by police as well as police getting shot. Colin can just get his millions, drive his Jag or Benz and be happy. He has decided not to do that!! He cares about the plight of black people.
The NBA and now the NFL. I am waiting on a few African American Major League Baseball players to stand up and speak out. Let's see if this will ever happen. Until that time, shout out to Colin Kaepernick. A brotha who even with MILLIONS in the bank has not forgot where he has come from. That is a good look!!
Comments: gcurvey@yahoo.com or www.facebook.com/gordon.curvey or www.twitter.com/gucrvey
Tags: 49ers,abdul,anthem,bennett,black,burning,clueless,colin,color,community,cops. paid,cp3,d-wade,dave,diversity,exclusion,folks,jabbar,jordan,kaepernick,kareem,kjr,lebron,mahler,melo,national,nfl,protest,qb,race,racial,racism,radio,richard,seahawks,sherman,tiger,woods
Read More Comments Off on Icon Jackie Robinson Would Not Stand For Anthem Too!
Posted on 15 March 2016 by curvey in Featured, Hip-Hop/R&B
"One Man's Opinion" by Gordon Curvey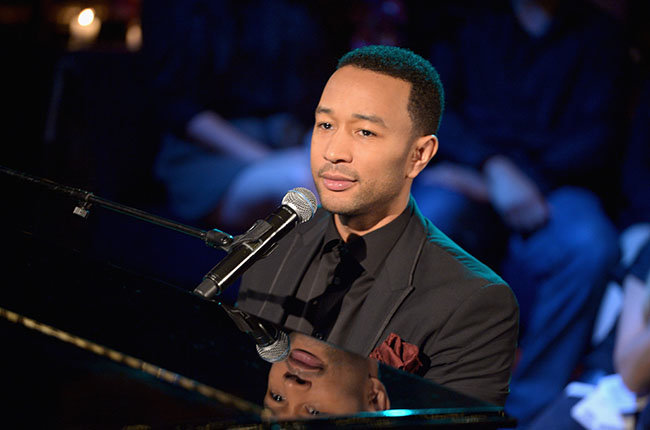 I have learned to respect singer John Legend. We all know he is a great singer and songwriter. A Grammy and Oscar winner.
But I am also learning to respect Legend not only for his singing, but because he is a community activist. John is using his platform as a performer to help change a way of thinking about problems in the inner cities of America.
Legend is a member of President Obama's "Brother's Keepers" organization to help young African American boys in America. The group also has former guest on "Music Inner City TV" Tyrese Gibson and others in the group.
John Legend was born in 1978 in Xenia, Ohio. He is one of four children of Phyllis Elaine and Ronald Lamar Stephens. In his childhood, Legend was homeschooled on and off by his mom. Like many other African American singers, he started singing in church. I hear this from guests all the time.
He started playing the piano at age seven. At age 12, Legend attended North High School. He attended the University Of Pennsylvania where he studied English and African American literature.
In college, John served as president and musical director of a co-ed jazz and pop froup called Counterparts. His lead vocals on the group's recording of Joan Osborne's "One Of Us" received critical acclaim landing the song on the track of the 1998 "Best Of Collegiate a Cappella compilation" CD.
And I guess the rest is history. He has went on to become a superstar. But like I said I am respecting Legend more because of his speaking out on issues in the African American community.
Most performers sit back and count their money and buy cars and boats and expensive stuff. Which Legend may also do. But unlike others, he has also decided to use his name to speak out on issues. Like for instance he and Donald Trump Jr. recently had a Twitter battle about Trump Sr.
Big shout out to John Legend. A man I have learned to respect on stage and off and you should too!!
Tags: activist,african,American,childhood,community,grammy,issues,john,legend,obama,organization,oscar,performers,piano,Politics,president,respect,singer,songwriter,trump
Read More Comments Off on I Have Much Respect For John Legend
Posted on 28 January 2013 by curvey in Featured, Politics
"One Man's Opinion" by Gordon Curvey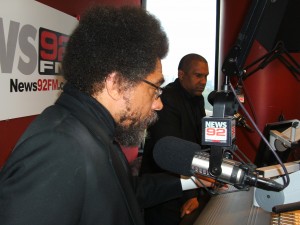 Something is going on that I am really tired of readers. It has got way out of hand in my opinion. It is going on with two people I used to respect. I said used to.
They are tv/radio host/author Tavis Smily and Prof. Cornell West and these two have been on a flat out mission against President Obama since he walked in the White House four years ago. The question is why? Well in my opinion the reason is they are flat out JEALOUS. Well let me say this. Tavis is jealous and also upset. Why you ask?
You see Tavis has had panels geared towards issues happening in the African American community to our families and also cities. He has invited the President to be on panels before he became President and the President never shown up to none of them. So this has made Tavis and his good friend Prof. West upset.
So Tavis has got busy and have put out a series of books putting the President on blast. These brothas think and say that the President does not do enough or speak out about things that are going on in the African American community. The first black President should do more for "his people"
West and Smily have went on nationwide tours over the last few years and have gone on many TV and radio shows putting down President Obama. I think they are WRONG! Flat out wrong. They need to chill out in my opinion and realize that President Obama is the President of all America. Not just African Americans.
Tavis and West want the President to have a major press conference on poverty in America and then set up a panel to work on this issue. They want this to happen asap.
What Smiley and West need to realize that the President has a lot on his plate. He does not have to lower himself to demands by Tavis and West and others who are just HATERS against the President and yes…..JEALOUS.
JEALOUS of a black man who was a community worker in Chicago and now is in his second term as our President. West has said some very nasty things about President Obama. Nasty as hell. In my opinion he can have his opinion but he needs to realize again the President Obama cannot just do things for the black community. He cannot.
So in ending, Tavis Smily and Prof. Cornell West need to back off the President and let him be the President. Just because he has not shown up at Smiley's panels is not reason to put the President on blast. Oh yeah another thing they are upset about is this.
Guys like Rev. Al Sharpton and other African American leaders have a "open door" to the White House and to the President. Rev. Sharpton has had the President on his radio show many times and is invited to meeting at the White House. BUT Smiley and West ARE NOT invited. So as a result, Smiley writes books and tours the country with West putting down the President. It is wrong and they need to stop hatin on the Prez right now!!
Comments on this article? gcurvey@yahoo.com   New "M.I.C-TV" or "M.I.C-Radio" webcast coming at ya soon right here!! Check out our sports site  "Sports Inner City Online" www.sportsinnercity.com 
Tags: america,community,house,jealous,mission,obama,opinion,president,smiley,west,white
Posted on 04 May 2011 by curvey in Featured, Politics
ARTICLE FROM boycewatkins.com (Full story click here)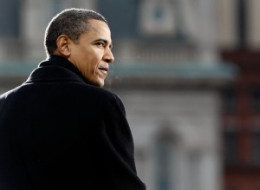 We all know it was going to happen but anyway President Barack Obama's approval ratings jumped up big time. He ratings went up 11% in one of the latest polls. Read more about what poll by clicking on the link above.
Of course with the killing of Osama Bin Laden we all knew his ratings would climb up but by 11% is a shock to most folks.
Plus I think another thing that helped the President is the way he handled the clown Donald Trump. Trump has been bashing the President constantly the last few months but the President is cool and calm and really got back at Trump at the recent National Press Dinner in D.C.
The President has a lot on his plate. Here is a question who can do a better job right now than President Obama? i don't think any person on the right can. They can bash him all they want but none of them can do a better job than the President.
I don't agree with everything he is doing. For instance I need to see him more in the African American community with common folks, listening to their issues and concerns. I don't see him doing that.
With the elections coming up maybe he will do a better job in reaching into the black community where unemployment is rampent. I hope he does just that.   Gordon Curvey
Advertise with "Music Inner City TV" for as low as $10 for a ENTIRE MONTH, EVERY WEEK!! $20 for radio every week. That is together!! TV ad runs 24-7 on our Comcast On Demand program!! Call 206-445-3989 or e-mail us gcurvey@yahoo.com
Tags: approval,community,Donald trump,folks,killing,obama,osama bin laden,ratings,unemployment
Posted on 21 December 2010 by curvey in Featured
ARTICLE FROM thegrio.com (Full story click here)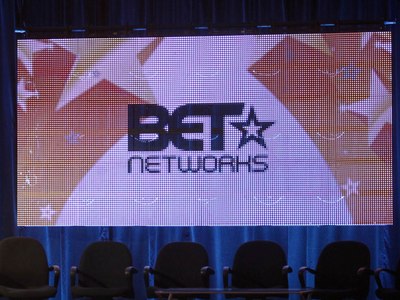 I have been waiting to say something on this topic for awhile and then I saw the above article in The Grio website so I said now is the time to say my views on Black Entertainment Network.
I have been very disappointed in the programming on B.E.T. for a long time. In my opinion there is to much videos and reality shows and older programs and not nearly enough news programing.
I remember when B.E.T. had a nightly news program at about 10pm Seattle time that I never missed. It was a very good program hosted by Jackie Reid. It had news and views from the African American point of view every night. Why the program was taken of was and is beyond me. That was just crazy in my opinion.
Their needs to be more news specials on B.E.T.  Much more. More primetime news shows maybe hosted by Ed Gordon and other B.E.T personalities. News on the programs of unemployment in the African American community, teen suicide, the drug and gang problems in our communities, the problems of students dropping out of school and on and on. This is not happening like it should on B.E.T.
I want B.E.T to be more like CNN. News, news and more news. You can come to local programs like my program "Music Inner City TV" for some music videos etc. But even with my show, I try to entertain and educate.
I hope B.E.T. President Debra Lee will see the light and do much more news programming and less videos and reality shows and older programs like Bernie Mac and shows like the Game and others.
I want more positive stories on for instance President Obama because as we know MSNBC and CNN and for sure Fox News does not do enough positive stories on our President and other politicians. Why not a "biography" type of program with profiles on Morgan Freeman or Halle Berry or even Rev Jesse Jackson or Denzel Washington etc.
This is just my opinion. I agree with the folks at the Grio. I hope and pray the B.E.T. will give us much more news and views from the African American community. A good way to do that is to bring back "The B.E.T Nightly News" right now!!   Gordon Curvey
"Music Inner City TV" is celebrating twenty years on the air. Thanks to those of you who have supported us thought the years.
And thanks to EVERY ONE for making "Music Inner City News Magazine" the #1 urban website on the Internet from the Northwest!!
Tags: B.E.T,bernie mac,black entertainment television,cnn,community,drug,ed gordon,fox news,jesse jackson,msnbc,news,nightly,politicians,programming,programs,suicide,the grio,unemployment,videos,views
Posted on 20 November 2010 by curvey in Featured, Hip-Hop/R&B
ARTICLE FROM huffingtonpost.com (Full story click here)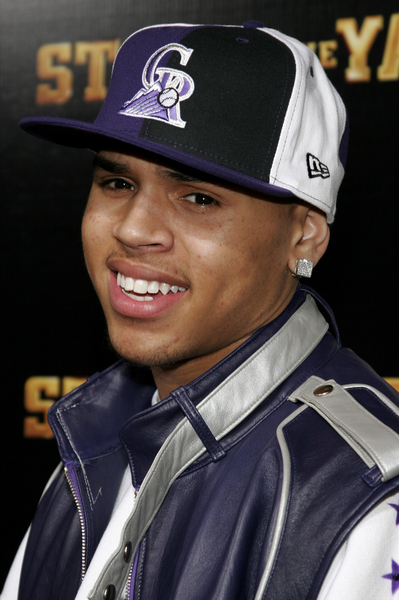 Brezzy aka Chris Brown is keeping up with the work he has to do for his "love battle" with r&b singer Rihanna in L.A. during Grammy week.
I was in L.A. when the incident happened. Might of fact everyone was wondering why Brown entered the Clive Davis Pre-Grammy party without Rihanna.
Then the next day, everyone got on their phones that Brown was picked up for beating up Rihanna and folks could not beleive it.
So as we know Brezzy was given 180 days of community service and is on probation for five years so he has to fly right or Chris is going to the big house just like T.I.
Chris is doing every thing he is told to do by the courts and is doing well. Plus his career is picking back up after his big smash hit "Dueces". But you still do not see Brown as visible as he was before the Rihanna incident. Maybe that will happen in time.
So both Rihanna and Brown are doing well with hits on the charts. I hope both of them well and I hope both of them will learn the true meaning of love. They are both young. And I am sure Brezzy will never hit a lady again.     Gordon Curvey
Tags: brezzy,career,chris brown,community,courts,prison,probation,rihanna,T.I.
Posted on 16 June 2010 by curvey in Featured, Much More
ARTICLE FROM komonews.com (Full story click here)
One Man's Opinion" By Gordon Curvey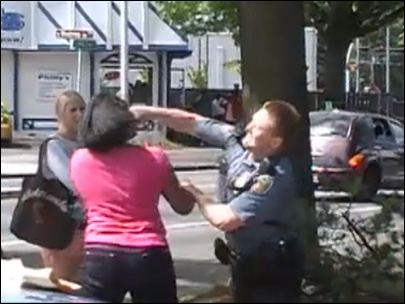 Unless you have been under a rock somewhere you should know about the terrible story of a Seattle Police officer punching a 17 year old young lady here in Seattle the other day.
As you can see by the picture the officer looks like a lightweight boxer in the ring hitting a opponent. But this was not in the boxing ring. It was on a street corner only four blocks from where I live near Franklin High School.
It appears in the tape that is everywhere on CNN, MSNBC, Fox News, You Tube etc, that 17 year old Marilyn Levios pushed Officer Ian Walsh. Then the officer hit the young girl with a round house punch to the face to young Levios.
The question is why the officer did what he did. Was the punch needed? Where was his pepper spray? Where was his back up?
Here is another thing that is going here in Seattle. It seems that most of the Seattle Police officers that patrol the areas where African Americans and people of color are, are not African Americans. So the question is do these non-black officers have the training to deal with young and older "inner city" citizens?
I think this is a major problem readers. I feel if you are a Seattle Police officer or any officer, you should know how to relate to African Americans and people of color. Because most minorities have a very negative feeling about police officers. This is a fact.
Finally another thing I have a problem with is this. I have a problem with "so called" community leaders calling press conferences as soon as it appears a white officer etc does something to a African American.
BUT where are these so called "community leaders" when it comes to BLACK ON BLACK CRIME!!! Where is the press conferences by these "so called" community leaders? They are nowhere in sight. For instance, their was a 12 year old kid shot and killed a few weeks ago in cross fire in the Skyway area of Seattle and the killers are still on the run. WHERE ARE THE COMMUNITY LEADERS? WHERE ARE THE PRESS CONFERENCES BY THESE SO CALLED COMMUNITY LEADERS??
Young Ms Levios was wrong to push a police officer. This is a fact. But Officer Ian Walsh was wrong too in punching the young girl. Very very wrong.
If you have a opinion/comment on these articles and my feelings feel free to leave it here.
Please watch "Music Inner City TV" via Ustream TV right now! Just click the "Ustream TV" link above. New programs every other day with entertainment and urban sports news, underground music videos and more. Videos you don't see on VH1, MTV, BET, FUSE and more!!
Tags: african American,community,crime,leaders,officer,police,punched,seattle,unfair
Posted on 12 March 2010 by curvey in Featured, Hip-Hop/R&B
ARTICLE FROM essence.com (Full story click here)
"One Man's Opinion" by Gordon Curvey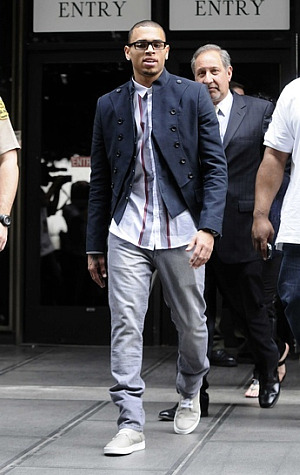 Singer Chris Brown is doing something he thought he would never do. And that is to ask for his fans support in buying his new cd and is also asking radio to play his music.
Ever since his problem of beating of singer Rihanna, he has had problems with his career.
It is for sure not like it was before the problems came down on him.
But in reality Brown cannot blame anyone but himself for his problems. He brought them on himself. He should have did what he did to the beautiful Rihanna.
Having said that, the question is this. Is it time for fans to forgive Brown and buy his music? Is it time for radio to start playing his music again? Truth be told I do not even hear any past Chris Brown music on the radio like "Kiss-Kiss-Kiss" and others. Do you?
Brown is doing every thing courts have asked him to do and more. He is even going to schools and community centers to talk to talk to youth etc.
What will it take for radio and fans to support Chris Brown like before the Rihanna incident? It does not help when programs on TV like "The Insider" and "Showbiz Tonight" continue to blast Brown when ever they can.
This story is very very interesting. Let' see if the negative treatment of Chris Brown will continue. For his sake and career, I hope the negativity stops.
"Music Inner City News Magazine" The #1 urban online news magazine in the Northwest (U.S.) A spinoff of "Music Inner City TV" on Comcast On-Demand all over Western Washington state 24/7! Just grap your remote and go to the "music" list.
Tags: 24/7,beautiful,blast,brown,centers,comcast,community,continue,courts,crhis brown,entertainment,forgive,help,incident,inner city,magazine,music,music inner city tv,negative,northwest,on-demand,play,podcasts,r&b,radio,remote,rihanna,showbiz tonight,singer,spinoff,television,the insiders,treatment,urban,washington,webcasts