Tag Archive | "divorce"
Posted on 25 August 2010 by curvey in Featured, Sports
ARTICLE FROM golf.com (Full story click here)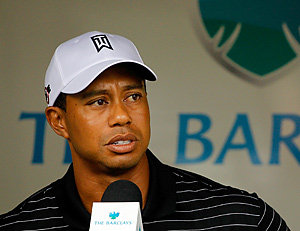 Tiger Woods said his problems with his now ex-wife Elin messed with him game on the golf course during the last year or so.
Duh……..yeah I guess Tiger. But do I or even you have sympathy for Tiger? I don't. I have ZERO sympathy for a man who cheated on his wife over and over and over. This cat has been great on the golf course and terrible as a husband. And I mean TERRIBLE!!
I feel sorry for Elin and I feel sorry for Elin and Tiger's kids. What will Tiger tell his kids when they are older about his cheating ways? Will he tell them the truth?
To be real we should not care about Tiger's love life, but the more I think about it, the more I care because Tiger Woods should be a role model for his kids and for the millions of other kids who looked up to him.
After all he has the Tiger Woods Foundation and even has a school in his name. I think it was wrong for Tiger to act like he did knowing he has his kids who call him daddy and the kids who attend his school and the kids who have been helped by his foundation.
Since he now has his divorce from Elin, I hope he can act like a role model, and win some events and act like the #1 player in the world.      Gordon Curvey
Tags: cheated,divorce,elin,golf,kids,marriage,tiger woods
Posted on 24 May 2010 by curvey in Featured, Sports
ARTICLE FROM gossiponthis.com (Full story click here)
"One Man's Opinion" by Gordon Curvey
We all know about the situation with mega-star Tiger Woods and his wife Elin.
You must have been on Mars or maybe the moon if you don't know something about it.
It has been a real big mess. Brought on by Tiger and his womanizing for female to female to female to female. You get the picture.
I have said here on "M.I.C News Magazine" that I really do not care about Tiger's love life. I just want to see Woods win events and catch up the great "Bear" Jack Nicklaus. I watch golf ONLY when Tiger is near the lead and I watch tennis ONLY when Venus and Serena is playing.
But I took notice the other day that Tiger's wife Elin may want a whopping $750 million in a possible divorce from Tiger. Word is Tiger is only worth $600 million so how is this only to work out??? PLUS she wants the kids too.
To me that is VERY VERY greedy on the part of Elin if this is true. Yes Tiger was big time wrong, BUT Elin in my opinion is wrong too for asking for so much.
"Music Inner City News Magazine" is a all around urban website offering webcasts, podcasts, COMPLETE "M.I.C-TV" programs, COMPLETE 1150am KKNW programs.
Plus we cover urban sports and much more! Including LIVE and ON DEMAND Ustream TV shows from the studios of "Music Inner City TV and Radio" in Seattle, Washington (U.S)
Tags: divorce,elin,music inner city,podcasts,seattle,tiger woods,washington,webcasts,website,wife
Posted on 21 March 2010 by curvey in Featured, Hip-Hop/R&B
ARTICLE FROM hwheard.com (Full story click here)
"One Man's Opinion" by Gordon Curvey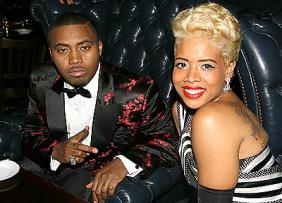 To many times we hear of negative stories concerning hip-hop and rap artists. To many times we read about rappers going to jail for different reasons like Lil Wayne, T.I and others. But here is a POSITIVE story.
Nas is going back to obtain his high school degree that he did not get when he was younger. This a very positive story.
He is saying to his fans and to youth all over that a high school education and a degree is important. And Nas is saying also that he is a role model and wants young inner city kids to take education serious and to go to school and get a education.
Yes we read stuff about Nas and his wife Kelis who is also a entertainer and their kind of nasty divorce in the news etc, but this story needs to be told too folks!!
As a OG in the music game, Nas is one of my favorite artists. Truth be told, he has not got the recognition he should get. Not to many cats can throw down lyrics like Nas. He tells a story about politics, relationships, life in the "hood" and more. Nas is a true hip-hop king!
Shout out to Nas for saying to kids, "Stay in school and get your education".
LISTEN TO THE LATEST "MUSIC INNER CITY RADIO" PODCAST ON SEATTLE'S 1150AM KKNW RIGHT NOW!! Just click the "podcast" link above.
"Sports Inner City Online" is a spinoff of Seattle's own "Music Inner City TV" the ONLY locally produced music video/interview program in the Northwest. On the air for almost 20 years!
"Sports Inner City Online" features urban sports news and issues, "Sports Inner City Radio" podcasts, Ustream TV and more. It is one of only a few urban sports websites on the Internet.
It is at www.sportsinnercity.com
Tags: degree,divorce,education,entertainment,gordon curvey,high school,hip-hop,issues,kelis,kids,Lil Wayne,Music Iner City TV,nas,One Mans Opinion,online,podcasts,positive,rap,rappers,school,seattle,Sports Inner City City,T.I.,tv,ustream tv,washington,webcasts