Tag Archive | "Donald trump"
Posted on 04 May 2011 by curvey in Featured, Politics
ARTICLE FROM boycewatkins.com (Full story click here)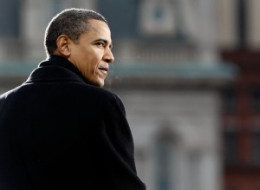 We all know it was going to happen but anyway President Barack Obama's approval ratings jumped up big time. He ratings went up 11% in one of the latest polls. Read more about what poll by clicking on the link above.
Of course with the killing of Osama Bin Laden we all knew his ratings would climb up but by 11% is a shock to most folks.
Plus I think another thing that helped the President is the way he handled the clown Donald Trump. Trump has been bashing the President constantly the last few months but the President is cool and calm and really got back at Trump at the recent National Press Dinner in D.C.
The President has a lot on his plate. Here is a question who can do a better job right now than President Obama? i don't think any person on the right can. They can bash him all they want but none of them can do a better job than the President.
I don't agree with everything he is doing. For instance I need to see him more in the African American community with common folks, listening to their issues and concerns. I don't see him doing that.
With the elections coming up maybe he will do a better job in reaching into the black community where unemployment is rampent. I hope he does just that.   Gordon Curvey
Advertise with "Music Inner City TV" for as low as $10 for a ENTIRE MONTH, EVERY WEEK!! $20 for radio every week. That is together!! TV ad runs 24-7 on our Comcast On Demand program!! Call 206-445-3989 or e-mail us gcurvey@yahoo.com
Tags: approval,community,Donald trump,folks,killing,obama,osama bin laden,ratings,unemployment
Posted on 28 March 2011 by curvey in Featured, Politics
"One Man's Opinion" by Gordon Curvey/Music Inner City Ent.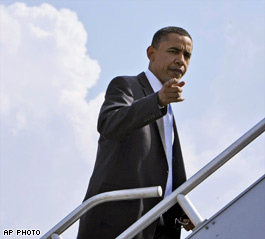 I am asking this question my loyal followers of "Music Inner City News Magazine" and that is why is certain tea party members and Republicans constantly asking where was President Obama was born? Why? Why? Why?
It does not make any sense and and it is just flat out wrong to continue to ask this question. What is the reason folks are asking this? Is it because President Obama is the first African American President with a beautiful wife and beautiful childen living in the White House?
He has been the President for two years. It has been proven that the President was born in the U.S. so WHY are clowns still asking where was President Obama born? It is just crazy!!
Hear is a question readers. Did the right ask where President George W. Bush was born? Or even his daddy, where was he born? So why President Obama?
Now the clown Donald Trump has joined the tea party and other right wing knucleheads in asking where was President Obama born. He on "The View" recently to ask the question was blasted by Whoppi, Barbara and even right wing leaning Hasslebeck!! That was a shock!! Trump is thinking about running for President. I think he needs to stick to building hotels.
It is obvious as two left shoes why certain folks on the right are asking where President Obama was born even after the Prez has been in office for more than TWO YEARS!! Just like they had problems with his middle name. Remember that? It is because the color of his skin. That is the reason folks. You know it and I know.
It also seems WHAT EVER the Prez does, the right or tea party etc has a problem with. I just watched the President give a speech on Libya. Then watched the right put President Obama on blast afterwords on CNN and Fox News (of course) and MSNBC. This is just wrong. President Obama has a LOT he has to deal with and in my opinion is doing a good job.
Hang in their Prez and don't let the right get you down!!
This is "One Man's Opinion"
Tags: beautiful,color,Donald trump,george w. bush,hasslebeck,president,president obama,skin,the view,white house,whoppi goldberg