Tag Archive | "drugs"
Posted on 22 August 2016 by curvey in Featured, Hip-Hop/R&B
ARTICLE FROM ap.com (Full story click here)
Watch the latest edition of "Sports Inner City TV" from Seattle Seahawks Training Camp at the Vmac in Renton, Washington.
Interviews with players PLUS hip-hop/r&b/pop music videos and more! Special thanks to the Seattle Seahawks. Just click the screen on the right. Watch via smartphones, tablets, mac or pc ANYWHERE IN THE WORLD!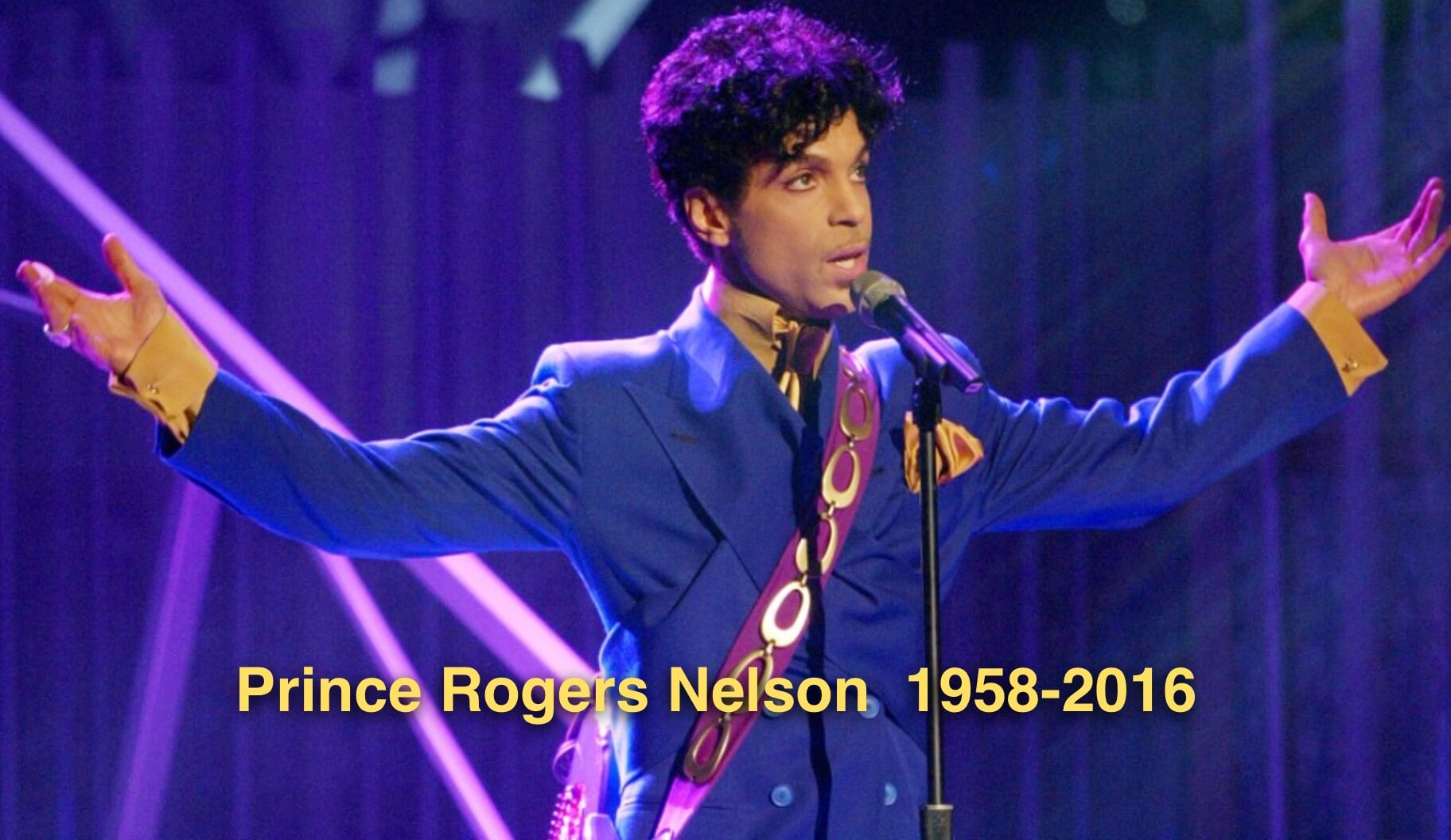 This is a really sad story if you are a fan of the late great Prince. Just like "The King Of Pop" Michael Jackson. A really sad sad story of a man who died too young of using drugs.
A story has come out that mislabeled pills were seized at the home of Prince after he died. Of course he died of a overdose of the very powerful drug called Fentanyl. Prince died on April 21 at his studio/home right outside of Minneapolis.
Right from the jump myself and many others said drugs was the problem of his death. Of course we were right.
I have not even heard of Fentanyl. But the drug is 50 TIMES STRONGER THAN HEROIN! And it is often sold illegally. So I hate to say this but did the late singer get the drug illegally? If so, this is very very sad readers.
When I had my right lung removed in 2010 due to a rare form of pneumonia called Pseudomonas, when I came home I was given a lot of pills to bring home for pain. One of which is Hydrocodone. Another drug that is very powerful. Not as powerful as  Fentanyl but powerful.
But thank god I did not get hooked to the drugs. And when I recovered, I did not take the drugs anymore. But some people get hooked sorry to say and many times it ends up in death.
More information will continue to come out regarding the death of Prince who was 57 at the time of his passing. Family is fighting over his estate which is valued at around $500 million. We will keep you informed when more news come out on the death of "The Purple One", the great Prince.     Gordon Curvey

Comments? gcurvey@yahoo.com
Tags: drugs,Fentanyl,heroin,hydrocodone,illegally,overdose,powerful,prince,purple
Read More Comments Off on Pills At Home Of Prince Powerful Drug Fentanyl
Posted on 11 May 2011 by curvey in Featured, Hip-Hop/R&B
ARTICLE FROM nydailynews.com (Full story click here)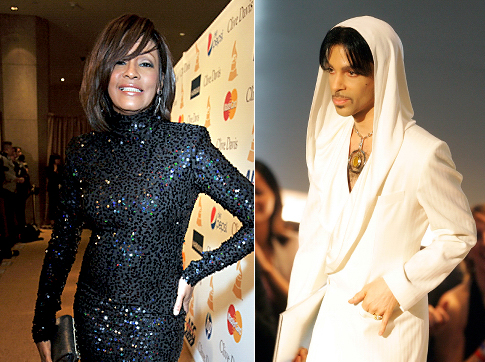 Oh no Whitney Houston back in the news for negative things instead of putting out a hot new single or making a movie etc.
Houston is back in rehab according to many sources. This is a sad thing. I am a big Whitney Houston fan just like many others and I hate to see her in and out of rehab when I thought see was doing well.
She is just blowing her career readers. I just wish she would leave what ever she is doing alone. The drinking, or alcohol or even crack cocaine. I hope Whitney would leave what ever she is doing alone and be the Whitney Houston we all love to hear.
And to make matters worse, she has been told to stay away from Prince concerts for her uneven behavior at a few of his shows. This is real crazy. Real crazy. Again, let all of us Whitney Houston fans say a pray for her and hope she will not end up like Micheal Jackson.    Gordon Curvey
"Music Inner City TV" airs 24-7 all over Western Washington state on Comcast On Demand TV so if you are in our area and have Comcast go to "get local" and then "around the sound" and enjoy three to four programs any time you want!!
Tags: drugs,prince,rehab,whitney houston
Posted on 05 March 2011 by curvey in Featured
ARTICLE FROM theclicker.today.com (Full story click here)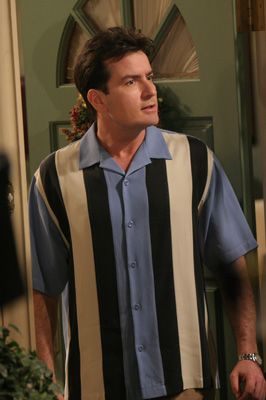 I know you have seen actor Charlie Sheen all over the place the past week. On CNN, ABC, NBC, Access Hollywood, Entertainment Tonight, radio shows, online interviews and more. Charlie here and Charlie there.
If you noticed Charlie, his eyes were rolling all over the place. That is the drugs he has taken doing that folks and that is for sure. The cats has some real problems. And I hope he receives help before it is too late.
Sheen who is demanding $3 million a show for starting in "Two And A Half Men" Is already making $2 million a program readers!! I cannot believe this cat asking for that amount of cash when people our out here trying to put food on the table, gas nearing $4.00 a gallon in their calls and trying to pay their bills. The drugs has fried his brains folks.
The program is off the air because of Sheen. People are not working because of him. This is crazy. Now his cute little kids have been taken from him. Dude has two young females trying to act like a mommy to Cheen's kids. In the hood it looks like Charlie was "pimpin" Why on earth would he have two strange females, one of which was a female who used to make porn, take care of little twins?
It is a terrible and sad Hollywood story. One of many. Is Charlie Sheen heading for a terrible ending of his life? Will his kids ever know the real daddy? Will his TV return to the air? Will CBS give Sheen $3 million a program? Stayed tuned.   Gordon Curvey
Tags: cbs,charlie,charlie sheen,drugs,kids,tv,two and half men
Posted on 14 December 2010 by curvey in Featured, Hip-Hop/R&B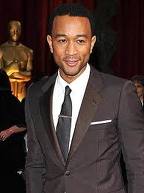 ARTICLE FROM blackvoices.com (Full story click here)
A few weeks ago I was on my way back to my residence/office/studio here in Seattle and I passed by Franklin High School here in Seattle and saw a bunch of students standing outside waiting to get into the gym for a event.
I also saw a tour bus with MTV "Get Schooled" all over it. I quickly found out what the event was about. It was a tour with music and sports stars going all over the U.S. to schools talking to the youth about staying in school and to get a good education.
I was lucky enough to have my video camera in my car and MTV's people made a call back to New York to verify I am a legit video program here in Seattle so I can cover the event for Music Inner City TV. MTV knew of my show and I was let in to cover the event and I got interviews with Common and MTV's Sway.
One of stars who has used his name to speak out about the importance of a good education and staying in school is singer John Legend who has been nominated for this years Critic's Choice Award for a song he wrote and song he produced call "Waiting For Superman"
Legend is doing his part to speak to the youth about having a good education all over the place including his concerts all over America. This is great on the part of entertainers like Legend, Common, Keri Hilson, sports star Shaquille O'Neal and others to say to the youth that a education is very very important.
As some of you may know, EVERY guest on "Music Inner City TV" over the twenty years I have done the program is asked to speak to the youth about staying in school, staying away from drugs and more. The youth is our future and they need to know how important a education is. Real talk folks.  Gordon Curvey
Adverise with the #1 urban website on the Internet from the Northwest "Music Inner City News Magazine" and reach thousands of people all over the world.
And advertise on "Music Inner City TV" that airs all over Western Washington state 24/7 on Comcast On-Demand. If you are in the Seattle area or Western Washington state go to "get local" and then "around the sound" Advertise and reach up to 2 million homes!
Call us at 206-445-3989 or send us a e-mail at gcurvey@yahoo.com for more information and we will send you are rate card with our VERY low prices.
Tags: america,common,drugs,entertainer,john legend,keri hilson,mtv,new york,school,seattle,Shaquille O'neal,sway
Posted on 07 October 2010 by curvey in Featured, Hip-Hop/R&B
ARTICLE FROM eurweb.com (Click here for full article)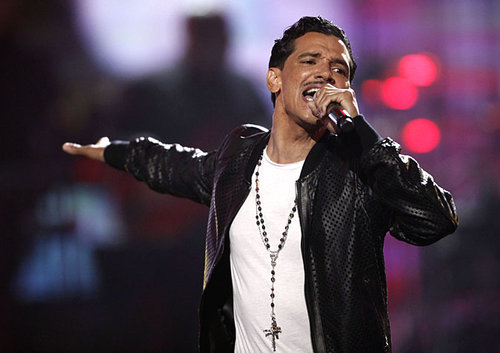 I am so glad that singer El DeBarge is back singing and recording new songs. I have always enjoyed his music and his family DeBarge.
El had and has his own style. When you turn on the radio and hear his voice you know it is El DeBarge. As cut throat as the music industry is, it is great to have your own style and have a unique voice.
Good to see that he has saw the light and hopefully kicked his drug habit to the curb and I hope it stays there so he can provide us with more great El DeBarge music.
Being on drugs can destroy a person and a lot of folks just cannot stop taking drugs. But at 49, El said enough and enough and wants younger artists to look at him as a cat who kicked the habit and is now going back in the studio and performing on stage for his fans.
He knows god gave him a talent. He wants to show his talents again. Good luck to El DeBarge and we look forward to more good music.     Gordon Curvey
Tags: drugs,El Debarge,habit,music,singer,studio,style,voice
Posted on 28 May 2010 by curvey in Featured, Much More
ARTICLE FROM yahoo.com (Full story click here)
"One Man's Opinion" by Gordon Curvey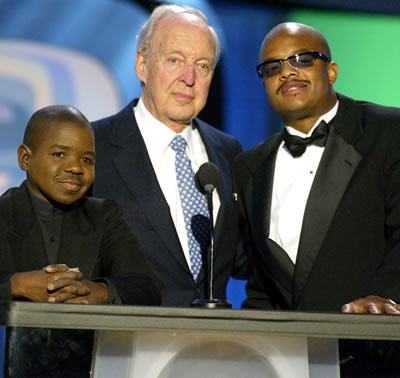 Child actor Gary Coleman died at the young age of 42 in Utah where he was living. Coleman had a lot of health programs growing up as a child and also had other problems.
Gary and Todd Bridges and Dana Plato starred on the show "Different Strokes" back in the day and the show was a big hit and made Coleman a household name. He and Bridges made a big name for themselves when Gary would say to Bridges "What you takin about Willis?"
Coleman had problems with his parents who he thought was spending his money he earned as a child. Of course he could not spend any of the money until he got of age.
It seems the show "Different Strokes" was cursed. Coleman had problems with his health and other problems. Bridges got hooked big time on crack and even sold it and spent time in jail. And Plato had serious drug problems and it took her life with a drug overdose. By the way, her son just recently committed suicide.
Bridges was just on Oprah and other talk shows because he wrote a book on his life as a child actor and his drug problems and other problems he had growing up.
And now Gary Coleman has died at a young age of 42. We at "Music Inner City" say rest in peace Gary and thanks for the laughs you brought our way.
Be sure to listen to "Music Inner City Radio" every Friday night at 10pm in the Seattle area (may be delayed because of games, if so the program will air right after the game) on "Alternative Talk" 1150am KKNW and it streams worldwide at www.1150kknw.com
Past programs can be heard right here!! Just click "podcast" link above. Classic soul, entertainment and sports news and audio casts of "Music Inner City TV".
Tags: dana plato,dies,Different Strokes,drugs,gary coleman,health,overdose,parents,problems,suicide,todd bridges,tv,utah