Tag Archive | "education"
Posted on 20 May 2016 by curvey in Featured, Hip-Hop/R&B
"One Man's Opinion" by Gordon Curvey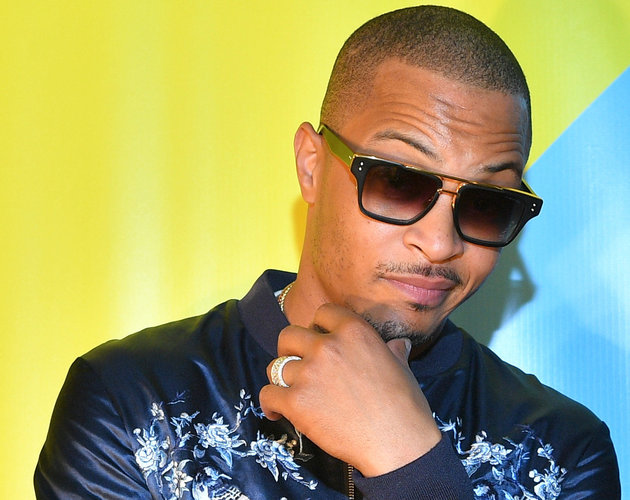 To many times we hear about hip-hop/rap artists maybe getting in trouble or going to jail for one reason or another. The media will jump right on it when a hip-hop/rap artists is in trouble. This is for sure.
But check this out readers. How about when these artists do things on the positive tip? Do we hear about it like we hear about when these artists get in trouble? The answer is no. I have saw articles where artists buy Xmas gifts for the needy. Buy turkeys and Thanksgiving dinners for the needy and even buy a car for someone who needs a car to go to work. And much more.
Problem is you have to search for the story. This is unfair ladies and gentlemen.  Rapper and actor T.I. is doing something real positive for the youth we need to know about this readers.
He recently announced a partnership with music streaming service Tidal to launch the "Money Talk With Tip For Education" program. Now though June 15th participants can sign up to raise funding for their projects on spreading education awareness via Crowdrise. Then they can be able to post their Crowdrise projects via social media channels using the hashtag #TIDALXMONEYTALK in order to be considered eligible for the education challenge. This is great what T.I. is doing.
The top five finalists will have the chance to get the amount they raised matched by T.I. and Tidal.  Enriching the lives of today's youth is something the Atlanta native knows all too well. The father of seven says his involvement in the education challenge is an natural extension of his own daily duties at home.
On June 15 Tidal will reveal the five finalists who have raised the most funding on its site. Then on June 22, T.I.and Tidal will announce and will match the donations of the official winner by up to a whopping $250,000 which will be used towards launching the winner's proposed project.
T.I. does more than this folks. He is making his name known not for not just being a great rapper and being a actor in movies and on t.v. but he is making his name known as a person who cares about inner city youth not just in the ATL but everywhere. This is a good look for T.I.
Tags: artists,atl,atlanta,awareness,city,crowrise,donations,duties,education,eligible,hip-hop,inner,jail,launch,money,native,needy,projects,rap,rappers,streaming,T.I.,talk,tidal,trouble,youth
Read More Comments Off on T.I. Wants To Help Kids With Their Education
Posted on 17 November 2010 by curvey in Television Show
Entire webcast from Franklin High School in Seattle with guest Common and Sway of MTV at the MTV sponsored "Get Schooled" event. Also sponsored by Comcast. Also urban videos and more!!
Podcast: Play in new window | Download
Tags: common,education,school,sway,webcast
Read More Comments Off on Music Inner City TV Webcast/From Franklin High School-Seattle/MTV's "Get Schooled" Event/Guest Common & Sway
Posted on 21 March 2010 by curvey in Featured, Hip-Hop/R&B
ARTICLE FROM hwheard.com (Full story click here)
"One Man's Opinion" by Gordon Curvey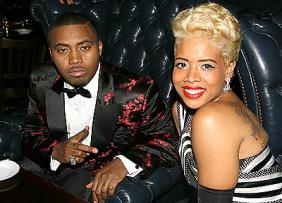 To many times we hear of negative stories concerning hip-hop and rap artists. To many times we read about rappers going to jail for different reasons like Lil Wayne, T.I and others. But here is a POSITIVE story.
Nas is going back to obtain his high school degree that he did not get when he was younger. This a very positive story.
He is saying to his fans and to youth all over that a high school education and a degree is important. And Nas is saying also that he is a role model and wants young inner city kids to take education serious and to go to school and get a education.
Yes we read stuff about Nas and his wife Kelis who is also a entertainer and their kind of nasty divorce in the news etc, but this story needs to be told too folks!!
As a OG in the music game, Nas is one of my favorite artists. Truth be told, he has not got the recognition he should get. Not to many cats can throw down lyrics like Nas. He tells a story about politics, relationships, life in the "hood" and more. Nas is a true hip-hop king!
Shout out to Nas for saying to kids, "Stay in school and get your education".
LISTEN TO THE LATEST "MUSIC INNER CITY RADIO" PODCAST ON SEATTLE'S 1150AM KKNW RIGHT NOW!! Just click the "podcast" link above.
"Sports Inner City Online" is a spinoff of Seattle's own "Music Inner City TV" the ONLY locally produced music video/interview program in the Northwest. On the air for almost 20 years!
"Sports Inner City Online" features urban sports news and issues, "Sports Inner City Radio" podcasts, Ustream TV and more. It is one of only a few urban sports websites on the Internet.
It is at www.sportsinnercity.com
Tags: degree,divorce,education,entertainment,gordon curvey,high school,hip-hop,issues,kelis,kids,Lil Wayne,Music Iner City TV,nas,One Mans Opinion,online,podcasts,positive,rap,rappers,school,seattle,Sports Inner City City,T.I.,tv,ustream tv,washington,webcasts