Tag Archive | "election"
Posted on 30 November 2012 by curvey in Featured, Politics
"One Man's Opinion" by Gordon Curvey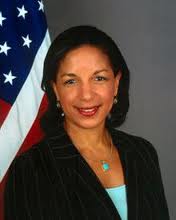 As we all know by now, President Barack Obama won by a landslide re-election for four more years as President of The United States. And as a supporter I am very happy to see the President will get four more years. He has a lot of work to do to help folks obtain new jobs so they feed their families and pay their bills.
But what I am not happy about is the Republicans crying like big babies because Mitt Romney did not win the election. Have you seen the looks on their faces when they are being interviewed on CNN or MSNBC or Fox News when the discussion is about the President winning? The look very upset and mad.
So in that vain, we have the possible nomination of Susan Rice to replace current Secretary of State Hillary Clinton who is going to retire.  But the folks on the right ain't having it. They are fighting against her before the President can name his choice. And it has got out of hand.
The folks on the right are blaming Ms. Rice for saying lies etc on TV regarding the terrible and sad killings in Benghazi. The bottom line is Susan just spoke to what she was given to say. But the Republicans are blaming her for everything. This is wrong!
Sen. John McCain and many others on the right and of course Sean Hannity and Fox News are leading a terrible witch hunt against the highly intelligent and qualified Susan Rice. They refuse to back down.
In my opinion readers I have to say this. Many folks DO NOT want to see a African American President, a African American Attorney General and a possible African American Secretary of State. Let's be real readers. I think I am right.
So it is VERY interesting to see who President Obama will nominate. Will it be Ms. Rice? Most people think so. If so, things will get very interesting for sure.
LOG ON TO OUR "MUSIC INNER CITY ONLINE STORE" To buy hats, t-shirts, mugs and much more. Powered by Cafe Press.  Click here
Watch the latest edition of "Music Inner City TV " Video podcast (below)hosted by Gordon Curvey. Topics include Susan Rice, Jamie Foxx and more plus urban music videos.  Brought to you by USTREAM TV.
Tags: benghazi,clinton,election,hillary,mitt,nominate,obama,president,rice,romney,susan
Posted on 07 November 2012 by curvey in Featured, Politics
"One Man's Opinion" by Gordon Curvey
Students held big protest over the re-election of President Barack Obama Tuesday night on the University of Mississippi campus. Why did this happen folks? This is crazy. (Read story from washingtonpost.com right here)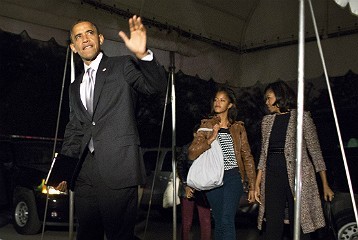 Tonight was a very happy night for me as I sat and watched the first African American President of the United States Barack Obama, win re-election to a second term as President.  I never thought I would see a African American President, now he has four more years!
To see President Obama walk on stage before a wild and cheering crowd in Chicago with First Lady Michelle Obama and their beautiful children, it just made me very happy.  And if you are a supporter of the President I am sure you are happy too because in my opinion it would have been a huge mistake to elect Mitt Romney.
If Romney was elected it would be President George W. Bush all over again. Romney said if elected he would make cuts to Medicare, Amtrack, Planned Parenthood, Social Sucurity, FEMA, food stamps and much more. It would have been terrible. How anyone would vote for Romney is beyond me readers. But then again Romney had Fox News on his side led by Sean Hanitty.
I watched Fox News after CNN said that President had won and this crazy Karl Rove was making excuses and was saying he did not think the President had won yet. Rove is crazy! Can't wait to hear Hannity cry like a baby because his guy Romney was beat. But you can bet that Hannity will continue to talk negative about President Obama on a nightly basis during his second term just like he did during the first term.
Finally, as I watched the crowd when Romney gave his speech after his loss, I could not see a black face. It was a sea of white faces. The Republicans need to realize that America is not all white. It is a melting pot of African Americans, Asians, Latinos, East Africans etc. The right needs to start RIGHT NOW to reach into the black community and latino community etc and show that they care about our plight in America.
Romney won big time in states like Arizona and Utah and Montana and Wyoming where there is hardly a black face in sight. The Republicans have have a long long history of not reaching African Americans and people of color and showing us they care about us. When you watched the crowd in Chicago after President Obama won you saw whites cheering, Asians cheering, East Africans cheering, African Americans cheering,
This is America folks. And on November 6th, Americans voted for President Obama to serve four more years. He has a lot of work to do. People need jobs etc but I think the President will try to work hard to improve some of the problems that are going on today. Hopefully the Republicans will FINALLY work with him because so far they have not. I am happy that President Obama won a second term now as Big Ed says on his show on MSNBC "Let's get to work"
Tags: african,American,barack,chicago,cnn,election,hanitty,karl,michelle,mitt,obama,president,republicans,romney,rove,second,term,years
Posted on 19 August 2012 by curvey in Featured, Politics
ARTICLE FROM huffingtonpost.com (Full story click here)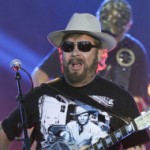 Hank Williams Jr. is a real clown and should be a part of the Ringling Bros Circus! One thing for sure he lets everyone knows how he feels about President Obama. For the second time he has said in public how he REALLY feels about our President.
At a recent event Williams told the crowd that the President "hates America" "is a Muslim" and other crazy things. Dude is a far right clown and he is also dangerous. Why is he dangerous readers? Because fools like him brings many other racists out of the closet. And brings out more hate groups against the first African American President.
What also does not help is Sean Hannity and Fox News who on a night basis put President Obama on full blast on national TV and also helps bigots like Williams Jr stay strong against the President. After all have you heard Hannity and O'Reilly say that fools like Williams Jr. are wrong in their unfair treatment of President Obama? Have you heard Rush or Beck say it is wrong for guys like Williams Jr. to say the president is "a muslim" or that the President "hates America"?
As a supporter of President Obama I am asking that other supporters stand up for the President. The election is in November. If you are a supporter of President Obama and Vice-President Joe Biden and even First Lady Michelle Obama, it is time to stand up and do what you can to help our President. I am going to do my small part for sure.
Gordon Curvey
Tags: beck,bigots,circus,clown,crazy,dangerous,election,fox news,hank,Hannity,hates,michelle,muslim,national,obama,politcs,president,public,ringling,rush,sean,second,supporter,unfair,williams
Posted on 03 January 2012 by curvey in Featured, Politics
"One Man's Opinion" by Gordon Curvey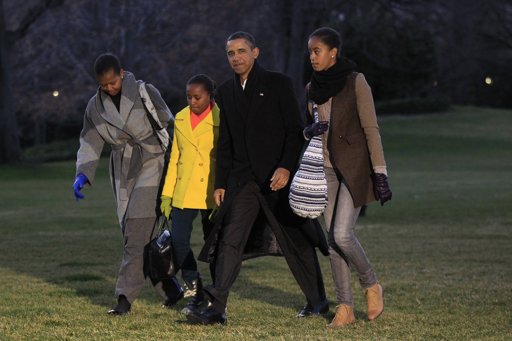 I have been watching the Iowa caucus coverage on TV and listening to the these Republicans say over and over that is "Time to take our country back" Readers what in the hell that this mean?  Take it back from what?
This has been said over and over since President Barack Obama first stepped foot in the White House as our President of The United States. Do the far right and Republicans mean take it back from the first African American president of the U.S? I think so. No I know so.
Remember the Republicans are doing EVERY THING to make President Obama a one term president. Every thing readers. It is ashame what the right are saying about our president. Dirty low down stuff. Below the belt stuff. It is wrong.
They refuse to say ANYTHING positive regarding President Obama. NOTHING. Not only that, these conservatives REFUSE to call President Obama ….President. They will call him "Obama" or "Barack Obama" but not President Obama. This is planned folks by the leaders of the tea party and conservatives and the right. It is VERY disrespectful of President Obama. Hosts and reporters do the same. They refuse to call the president……President Obama.
And what in the hell is "conservative values" Don't understand readers. And where do the Republicans find these Negros……I mean African Americans who call themselves conservatives? And heck, these guys blast President Obama worst than anyone! Real talk. Cats like Herman Cain and J.C Watts and Micheal Steele.
I am asking the supporters of President Barack Obama to STAND UP! The time is now! The 2012 election season has officially started today with the Iowa caucus. I am going to have more articles here on "Music Inner City News Magazine" to show my support of the re-election of President Obama.
Tags: 2012,country,election,jc watts,lowa,obama,president,tv