Tag Archive | "entertainer"
Posted on 03 March 2018 by curvey in Featured, Much More
"One Man's Opinion" by Gordon Curvey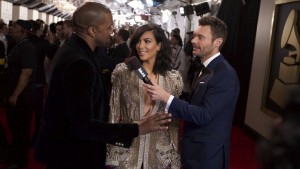 UPDATE: E Online will most likely have a more than 5 sec delay when Ryan Seacrest does interviews on the red carpet at the Oscars because they do not know how entertainers who do agree to be interviewed will react towards Ryan.
Yes this is my opinion ladies and gentlemen. How on earth can Ryan Seacrest be allowed to work for E Network doing his interviews on the red carpet at this years Oscars in L.A. This is WRONG!!
I am typing this blog the night before the Oscars so I do not know how many stars will stop and talk with Seacrest. Variety ran a article recently about alleged sexual harassment by Seacrest of his former stylist Suzie Hardy from 2007 to 2013. The lady said Ryan groped her, slapped her behind very hard to the point it left a welt that was still visible hours later.
Plus she said Ryan forced her head into his crotch many times while she tied Seacrest shoes. Wow this is wild folks if true. The problem in my mind is E is standing with Ryan after a independent investigation into Miss Hardy's claims absolved him. BUT more details have came out against Seacrest in the public. So WHY IS RYAN SEACREST still working the red carpet?
Hell some powerful publicist who represents big time stars has advised her clients NOT to talk with Ryan on the red carpet at this years Oscars!! If I was a entertainer walking the red carpet I would not talk with Seacrest. He is being allowed to walk on water by the E Network because of ratings readers. I know it you know it.
It will be interesting to see how many stars who do talk with Ryan act towards him. I will be watching the red carpet show on E to see what in the hell will happen.
But one thing for sure is this. As I type this the night before the Oscars Ryan Seacrest should not work the carpet. Yes he is innocent until proven guilty but still with the allegations hanging over his head, he should or should have stepped down from doing interviews on the red carpet for E Network.
Opinions: gcurvey@yahoo.com or facebook.com/gordon.curvey or facebook.com/musicinnercityentertainment or twitter.com/gcurvey
Tags: advised,alleged,carpet,delay,E,entertainer,harassment,hardy,interviewed,network,oscars,publicist,ratings,react,red,ryan,seacrest,stylist,suzie,variety
Read More Comments Off on Ryan Seacrest Should NOT Work Oscar Red Carpet!
Posted on 09 March 2013 by curvey in Featured, Much More
"One Man's Opinion" by Gordon Curvey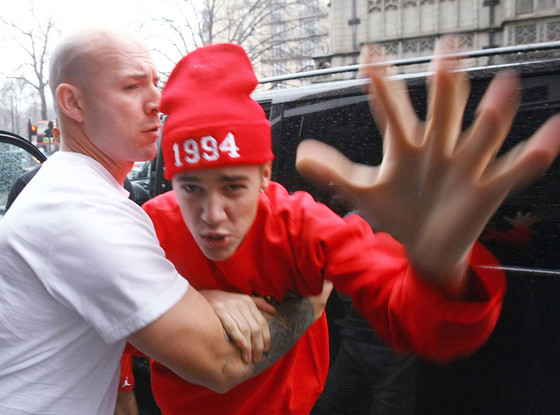 As you know people and families have to try to put food on the fridge, gas in their cars and have to pay their bills every month. And those people include the paparazzi in Hollywood and New York and other cities. Those of you who don't know what that is. That is folks who take photos of stars etc to sell to the many magazines and now online outlets all over the world.
A lot entertainers do not have a problem with the paparazzi and love to get their photos taken where ever they are at. And others do not like it when the paparazzi is following them EVERY WHERE. And I mean every where!!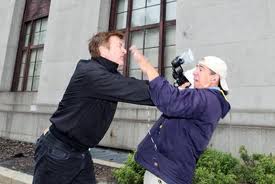 One star who is having a huge problem is Justin Bieber. This cat cannot go to the bathroom without hundreds of folks trying to take a pic. And in his opinion and mine, it has got out of hand. And it seems Justin is getting fed up and at times is fighting back at the paparazzi. The other day overseas he went off on the paparazzi as he and his bodyguards tried to enter his SUV.
With Bieber being such a huge star right now it is a big problem that is getting worse when it comes to him being out in the public. He cannot do anything. Cannot go the beach, cannot go out to have dinner. Cannot go to Burger King for a burger etc. Bieber is a 19 year old fella. This is a problem that comes with being such a worldwide superstar. And sorry to say, when it comes to Bieber it is what happens when you become a superstar. He should not have become a singer and just grew up as a regular teen. But he decided to be a entertainer. So sorry Justin you just have to try to handle the paparazzi the best way you can without getting violent. But it has got out of hand.
Also actor Alex Baldwin has had many problem with the paparazzi. And he has fought with them over and over. He of course is not a worldwide star as Bieber is but he still has problems when he tries to go to dinner with his lady etc. It is a known fact Baldwin does not like the paparazzi.
Other stars like Rihanna and Beyoncé and Usher etc seem to not have problems with the paparazzi. You never hear about other big stars like them having problems. But for sure you hear about Chris Brown and Justin Bieber and Alex Baldwin and others having problems with the paparazzi. So it is a problem because like I said, the paparazzi are trying to make money. Just like Bieber and Baldwin are. Who wins readers?
Comments on this story? Holla at gcurvey@yahoo.com or www.facebook.com/gordon.curvey or www.twitter.com/gcurvey and also check out our new "Music Inner City TV" Ustream 24-7 webcasts. Playing past programs of "M.I.C-TV" And look out for "Music Inner City Radio" right here! Playing classic soul/classic hip-hop and a few new songs. Plus urban sports news discussing basketball, football and baseball and more!
Tags: 19,alex,baldwin,bieber,bodyguards,brown,chris,entertainer,hollywood,justin,magazines,paparazzi,pics,problem,riahanna,superstar,Usher,worldwide
Posted on 13 October 2011 by curvey in Featured, Hip-Hop/R&B
"One Man's Opinion" by Gordon Curvey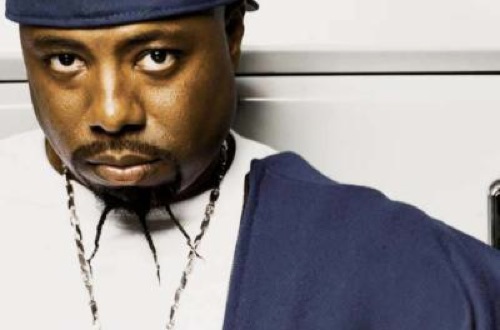 I was watching music videos today with E-40 and WC in them and I thought I would write a short piece about the two artists. Who I feel do not get respect they should.
These two artists are legends. THE HELL with west coast legends. They are legends period! When you turn on the radio and you hear 40 or WC you know who it is right away. They have have their own style.
Some people think Snoop Dogg stole some of 40's off the rack comments about anything from rims on your car to the girl you are with.
If you talk to 40 about this he might get upset. Real talk. In reality Snoop has blown up big time and is a household name. 40 is well known in the hip-hop game but you really cannot say he is a household name.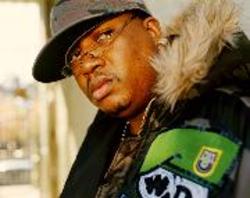 WC is Los Angeles to the max. He is unique. He has his own way of dancing and his own way of putting down the lyrics behind the mic. He made a name for himself back in the day with the group WC and The Mad Circle.
He is not a rapper who just gets on the stage and grabs the mic and holds his nuts. He is a rap entertainer in my opinion. He and 40 should be in the VH1 Hip-Hop Hall Of Fame. If Too Short is in, so should 40 and WC. This is real. Why they are not in their is beyond me.
When you here folks discuss the best rappers of all time, WC and E-40 are not mentioned. THIS IS BS readers in my opinion. Both of these fellas are legends and it is time for them to get full respect. If Busta can get full respect and be part of the Cypher on the BET Hip-Hop Awards with other rappers, then so should 40 and WC.  HELL YEAH!!
Watch "Music Inner City TV" LIVE!! via Ustream TV on the #1 urban news magazine on the net from the Northwest "Music Inner City News Magazine" www.musicinnercity.com  Click the Ustream screen.
We will feature music videos, exclusive interviews, sports news and more LIVE from the studios of "Music Inner City" in Seattle, Washington. The show airs FRIDAY NIGHT AT 11:10PM PACIFIC TIME. Hope you can watch!!
Tags: e-40,entertainer,hip-hop,Los Angeles,opinion,rapper,too short,VH1,wc,west
Posted on 14 December 2010 by curvey in Featured, Hip-Hop/R&B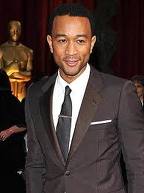 ARTICLE FROM blackvoices.com (Full story click here)
A few weeks ago I was on my way back to my residence/office/studio here in Seattle and I passed by Franklin High School here in Seattle and saw a bunch of students standing outside waiting to get into the gym for a event.
I also saw a tour bus with MTV "Get Schooled" all over it. I quickly found out what the event was about. It was a tour with music and sports stars going all over the U.S. to schools talking to the youth about staying in school and to get a good education.
I was lucky enough to have my video camera in my car and MTV's people made a call back to New York to verify I am a legit video program here in Seattle so I can cover the event for Music Inner City TV. MTV knew of my show and I was let in to cover the event and I got interviews with Common and MTV's Sway.
One of stars who has used his name to speak out about the importance of a good education and staying in school is singer John Legend who has been nominated for this years Critic's Choice Award for a song he wrote and song he produced call "Waiting For Superman"
Legend is doing his part to speak to the youth about having a good education all over the place including his concerts all over America. This is great on the part of entertainers like Legend, Common, Keri Hilson, sports star Shaquille O'Neal and others to say to the youth that a education is very very important.
As some of you may know, EVERY guest on "Music Inner City TV" over the twenty years I have done the program is asked to speak to the youth about staying in school, staying away from drugs and more. The youth is our future and they need to know how important a education is. Real talk folks.  Gordon Curvey
Adverise with the #1 urban website on the Internet from the Northwest "Music Inner City News Magazine" and reach thousands of people all over the world.
And advertise on "Music Inner City TV" that airs all over Western Washington state 24/7 on Comcast On-Demand. If you are in the Seattle area or Western Washington state go to "get local" and then "around the sound" Advertise and reach up to 2 million homes!
Call us at 206-445-3989 or send us a e-mail at gcurvey@yahoo.com for more information and we will send you are rate card with our VERY low prices.
Tags: america,common,drugs,entertainer,john legend,keri hilson,mtv,new york,school,seattle,Shaquille O'neal,sway
Posted on 25 June 2010 by curvey in Featured, Hip-Hop/R&B
"One Man Opinion" by Gordon Curvey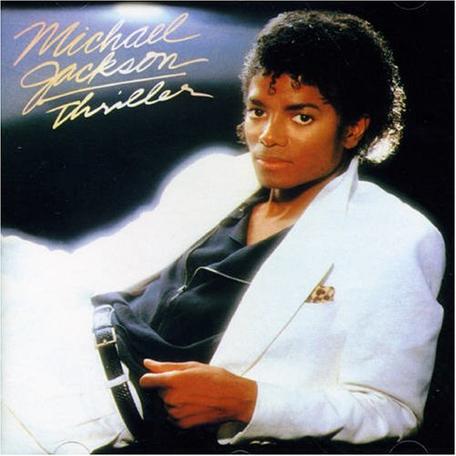 Today marked the one year anniversary of the passing of the "King Of Pop" MJ, Micheal Jackson. It was a very sad day last year when I learned of the death of MJ.
I was cleaning up my place and passed by the TV and saw the headlines on CNN and I could not believe it. Micheal Jackson has died at the age of 50. I was shocked. And truth be told I am still shocked.
Word is out MJ's daddy Joe is going to file a wrongful death lawsuit against MJ's doctor Conrad Murrey for the death of his famous son. I don't blame Joe for keeping up the fight.
The truth needs to come out about the death of Jackson.
No one will EVER touch MJ as a entertainer. NO ONE!! He is and will always be the "King Of Pop"
Listen to "Music Inner City Radio" on 1150am KKNW every Friday night at 10pm in the Seattle area. And the show streams online at http://www.1150kknw.com
"Music Inner City TV" airs 24 hours a day on Comcast On Demand TV all over Western Washington state! Grab your remote and go to "Music" and then "Music Inner City" and enjoy three to four shows morning, noon or night.
Tags: comcast,entertainer,Joe Jackson,king of pop,micheal jackson,MJ,music,on-demand,seattle,television