Tag Archive | "espn"
Posted on 09 October 2011 by curvey in Featured, Hip-Hop/R&B
ARTICLE FROM hiph0pwired.com (Full story click here)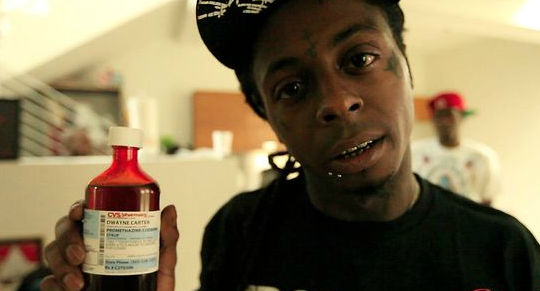 People just think of Lil Wayne as a rapper who has served jail terms and has had drug problems etc. But I am here to tell you one thing. Weezy is a very intelligent dude.
I have seen him on "First Take" on ESPN and he knows a lot about sports and and can speak clearly about about football, basketball and other sports.
Plus he is a great businessman who is making tons of cash from Young Money Records. And the thing is he is still a young man who still has a lot ahead of him.
So now Weezy has put out a public service announcement about the dangers of young people drinking syrup and he also talks about the passing of Apple founder Steve Jobs.
How many rappers you know would put out a public service announcement to speak to the masses? I don't know of any.  I think it is great for Lil Wayne to do this.   Gordon Curvey
Here is the public service announcement by Weezy.
Tags: announcement,drug,espn,inellient,Lil Wayne,rapper,weezy
Posted on 04 October 2011 by curvey in Featured, Politics
ARTICLE FROM huffingtonpost.com (Full story click here)

Since 1991 country singer Hank Williams Jr. song was at start of every "Monday Night Football" game but after his unreal statements about President Barack Obama on Fox News.
Williams went on Fox News and compered President Obama to HITLER! I just cannot believe this clown said this on national TV about our President! Totally shocked!
So ESPN pulled his theme song from MNF. I hope for good. Williams should hold a press conference as soon as possible to say he is sorry for making that stupid comment. Will he do it? We will see.
Here is a question readers. Why does racist things continue to happen to President Obama? Time and time again we read about insensitive and racist comments and statements about the President. It is just terrible!!
But President Obama is a cool dude and he just let's it roll over his back and moves on. Bottom line is the Tea Party and the right and Sean Hannity and Rush Limbaugh etc are doing EVERY THING TO MAKE PRESIDENT OBAMA A ONE TERM PRESIDENT.
This is a fact. So it helps clowns like Hank Williams Jr. make crazy statements comparing President Obama to Hitler! Again I can't believe he said that!!   Gordon Curvey
Watch "Music Inner Ciy TV" 24/7 on Comcast/Xfinity On-Demand all over Western Washington state. Just go to "get local" and then "around the sound" and enjoy three to four programs MORNING/NOON/NIGHT!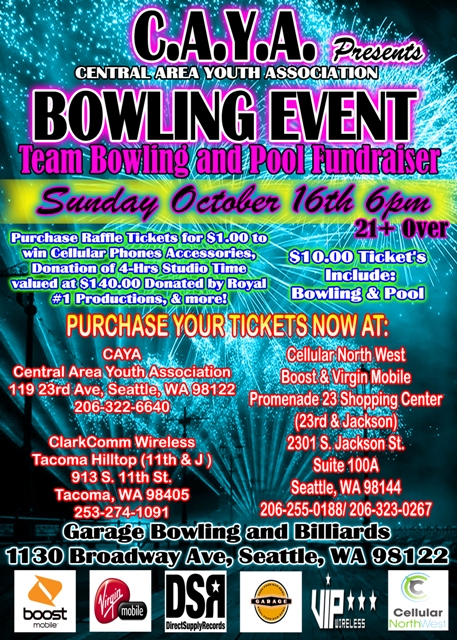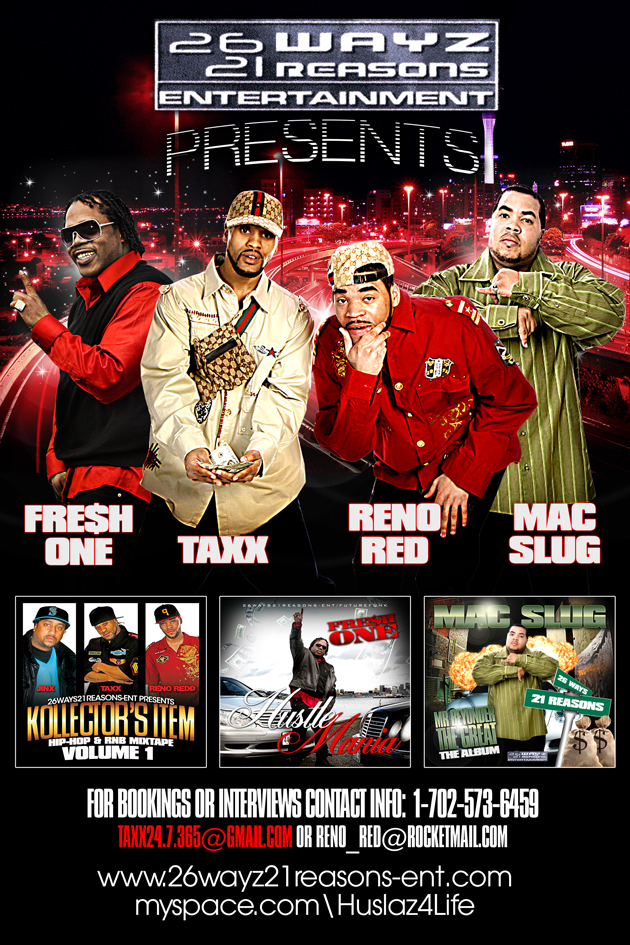 Tags: clowns,comcast,crazy,espn,hank williams jr,inner city,MNF,music,obama,president,racist,statements
Posted on 10 May 2011 by curvey in Featured, Sports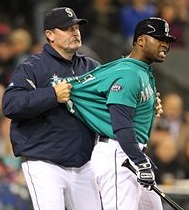 "One Man's Opinion" by Gordon Curvey
In the sports scene here in Seattle, the Seattle Mariners cut outfielder Milton Bradley from the team and I think it was the right move for the team to do.
Bradley was just not producing. He is getting paid $12 million and is hitting .213. I am sorry that is not cutting it. I am tired of seeing cats getting paid millions and not producing when I am out here trying to pay my bills, put gas in my car and food on my table.
Truth be told Milton Bradley has some problems. Yes I know the fans were getting on his case on the road and at home but why where ear plugs? I have never seen a baseball player do that. Never. Most likely fans were calling him the "n" word. But to wear earplugs?
Now I am on Bradley's side when it comes to not doing interviews with local sports radio stations KJR and 710 ESPN. Because he and Mariner player Chone Figgins are the sports radio hosts and callers favorite "whipping boy"
KJR host Dave Mahler even called Figgins "a common criminal" over the air a few weeks ago over the air because he was mad that Figgins did not answer KJR reporters questions after a loss.
KJR management has covered up Mahler's comments. I went to KJR to ask for a copy of Mahler's problem and management told me "it was not recorded" Which is a flat out LIE! I have not given up on Mahler and his comment because the NAACP is upset at Mahler's comment regarding Figgins.
Will I listen to KJR and 710 ESPN about the cutting of Bradley? Hell no!! Because I know they will be blasting Bradley and it will go over the line.
What I am saying here is that the cutting of Milton Bradley from the Seattle Mariners was the correct move for the team. I am glad another brotha Mike Wilson came up from the minors. Why am I glad?
Because I want to see more African American young kids playing baseball. So when local Seattle area kids in the inner city see a Chone Figgins or a Mike Wilson playing for the Mariners that look like they are, they might want to try playing baseball along with football and basketball.
Tags: baseball,blasting,chone figgins,espn,fans,mariners,milton bradley,opinion,seattle
Posted on 13 January 2011 by curvey in Featured, Sports
ARTICLE FROM espn.com (Full story click here)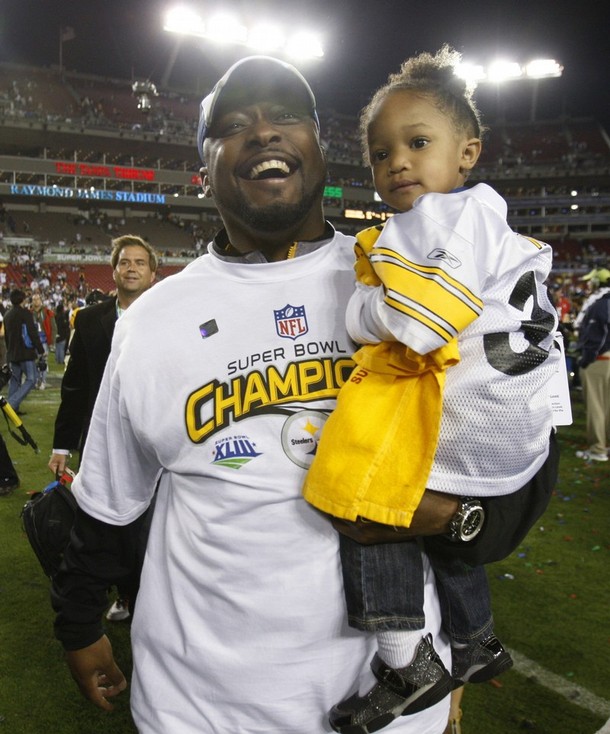 ESPN is doing a series of programs coming up regarding race relations and opportunity for African Americans on the field and off.
The programs are in relation to the Martin Luther King Jr. Holiday. I hope everyone will watch the programs on ESPN. I have seen parts of it already on ESPN and it was real sad knowing that here we are in America with a African American President but still their are major differences in our country.
Please read the above story and learn about the differences on how whites and African Americans think on certain topics. It is truly sad that sorry to say, whites and blacks think differently. That is the bottom line.
This is why I am so outspoken on the makeup of sports radio KJR and 710 ESPN here in Seattle. Mainly KJR who has shown they know nothing about the word diversity. Nor do they care. In twenty years they have had a grand total of one African American behind the mic on a regular basis. One.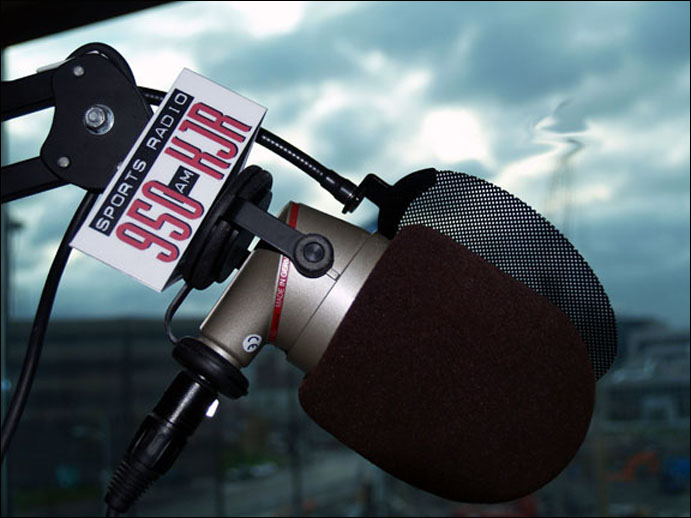 What really bothers me is KJR is broadcasting from the 2011 King Holiday Hoopfest here in Seattle. And they are playing commercials with the voice of Dr. King etc. In my opinion, KJR SHOULD NOT be involved in any way in broadcasting games from the King Holiday event when they are doing the complete opposite of what Dr. King lived and died for.
The company has zero African Americans or people of color in their workforce. Zero. I just think they need to realize that it is wrong to be involved with the event until they practice what Dr. King fought for. I hope everyone will watch the series of reports on ESPN regarding the opportunities for African Americans in the sports world. It should be a eye opener.   Gordon Curvey
Tags: african American,espn,MLK
Posted on 07 July 2010 by curvey in Featured, Sports
ARTICLE FROM miamiherald.com (Full story click here)
"One Man's Opinion" by Gordon Curvey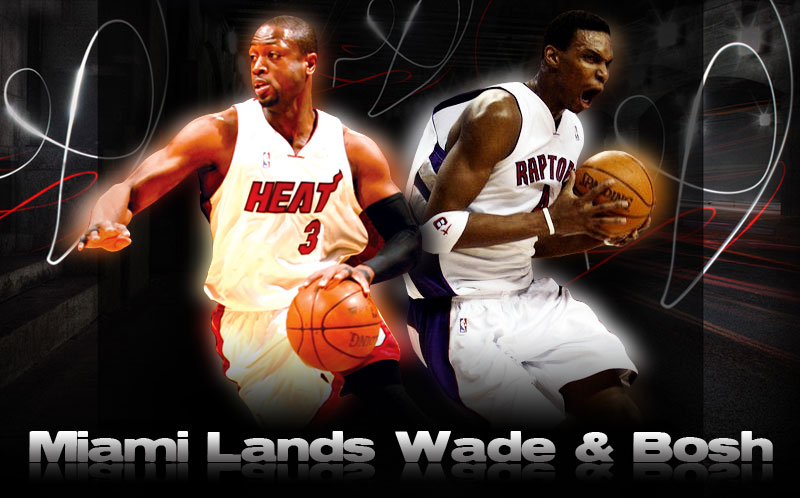 Well at least we know where two of the big time free agents are going to play next season after waiting and waiting for a answer.
Chris Bosh, formerly of the Toronto Raptors, will join his good friend Dwayne Wade in Miami to play for GM Pat Riley and the Miami Heat next NBA season.
Of course this will improve the Heat big time. They still need a big center to guard Dwight Howard and a point guard to really hang with the Celtics and the Magic.
Now we wait for King James to make his choice which he will do on ESPN Thursday night at 6pm.
"Music Inner City News Magazine" covers entertainment, urban sports, politics and much more. Plus webcasts, podcasts, MTV News, links to other sites.
Tags: Bosh,celtics,Chris Bosh,d-wade,dwayne wade,dwight howard,espn,king james,Miami Heat,NBA
Posted on 23 March 2010 by curvey in Featured, Politics
ARTICLE FROM seattletimes.com (Full story click here)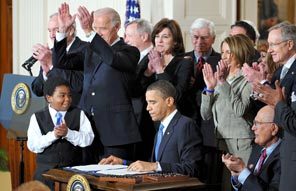 "One Man's Opinion" by Gordon Curvey
Today was a great day in American history when President Obama signed a health bill that has been talked about for decades and decades. What a day for America.
At the President's side as he signed this historic bill was 11 year old Marcelas Owens who is from right here in Seattle, Washington. His mother lost her job, lost her health and I am sorry to say died.
The President had young Owens by his side at two events today regarding the health bill. I know this is something he will never forget the rest of his life.
What bothers the hell out of me is the right. And their racist tactics against President Obama. Calling him negative names etc. I am bothered by the far right "tea party". Who are making people very very angry at the President to the point I think someone might try to kill President Obama. The far right is just that angry at the President.
NOT ONE Republican voted for the historic health care bill. NOT ONE!! This is crazy, this is a outrage. I am telling you readers. All the folks in the tea party, all the folks who did not vote for this new health care bill are speaking up LOUDLY and in very ANGRY ways because of one thing and one thing ONLY……it is because President Obama is the first African American President in our history and they CANNOT AND WILL NOT DEAL WITH THIS. Period. The far disagree with EVERY THING PRESIDENT IS DOING. EVERY THING!!!
I say a prayer for the President and his wonderful family EVERY NIGHT that they stay safe from the angry mob called the far right. What the far right is doing is VERY VERY DANGEROUS FOLKS. Please realize this. And if your a supporter of our President, please join me and say a prayer for him and his family every night.
"Sports Inner City Online" is one of only a few urban sports websites on the Internet. Covering urban sports news and issues. Plus ESPN news, Ustream TV and "Sports Inner City Radio" podcasts that features classic soul and hip-hop music, interviews, and more.
Tags: American,angry,bill,dangerous,espn,far right,health care bill,Marcelas Owens,news,One Mans Opinion,president obama,seattle,signed,Sports,ustream tv,washington
Posted on 16 March 2010 by curvey in Featured, Sports
ARTICLE FROM pga.com (Full story click here)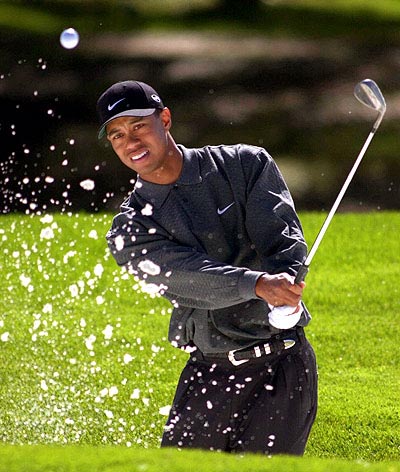 Well it is about time. The #1 player in the world of golf Tiger Woods is returning to competition on the course at the 2010 Masters in April.
I know fans are happy, CBS, NBC, ESPN, ABC etc is happy, advertisers are happy.
If you are a golf fan, you are happy that Tiger is returning to play.
With Woods returning, that is more cash for everyone. No matter what you think about the problems of Tiger's love life, one thing is for sure. He is the best golfer maybe in the history of the game and the game needs Tiger Woods.
Yes certain players on the tour blasted Tiger about his problems. Even a older legend like Tom Watson said some things about Tiger. But I am sure Tiger will make folks forget all that win he starts kicking their butt on the golf course and wins events just like before.
Commercials are running already on CBS about the Masters and the return of Tiger. When Tiger arrives at Augusta, it will be one of the biggest days in the history of sports on TV or TV period besides President Obama taking office.
I will be watching. Like I said before the only time I watch golf is when Tiger is near the lead and maybe John Daly. That's it.
So welcome back Tiger. The sports world needs you and golf needs you. I hope Tiger learned from his huge mistakes and becomes a better man, a better husband and a better father.
BREAKING NEWS: You can now watch ESPN's "Right Now" right here on "M.I.C News Magazine"!! Basketball, football and baseball news and much more. Updated all the time, 24 hours a day!!
"Music Inner City News Magazine" The #1 urban online magazine in the Northwest (U.S)
Tags: 24/7,abc,advertisers,augusta,baseball,basketball,cbs,comcast,espn,football,golf,hip-hop,history,john daly,legend,magazine,masters,nbc,online,Podcast,pop,president obama,r&b,rap,right now,tiger,tiger woods,tom watson,tv,updated,urban,webcast,win,woods
Posted on 14 March 2010 by curvey in Sports
ARTICLE FROM huffingtonpost.com (Full story click here)
"One Man's Opinion" by Gordon Curvey
I am happy as
hell that NFL player Chad Ochocinco has fired back at ESPN Radio host Colin Cowherd about Colin's constant blasting of him on his radio show.
Cowherd seems to think he is a Mr. Know It All when it comes to sports and even life. He comes off as a tremendously arrogant fella who speaks out on folks at will on his program and seems to think guys like Chad will not retaliate. Chad has.
People don't understand Ochocinco. He is a young fella having fun. He likes to use the technology available like computers etc. He uses Ustream.tv and does his Ustream show when he is on the road via his iphone etc.
He is having fun. I rather have Chad around to read about than baseball players who have personalities of a rock outside on the street. That is way you don't see any baseball players besides Derek Jeter doing commercials on TV. But you see Chad, Barkley, D-Wade, Dwight Howard, Manning and others with personalities.
Colin does not say you don't read about Chad doing drugs, clubbing at a nightclub at 2am, beating up his wife atc. He is at home on the computer etc having fun. Now during the off-season he is going to be in "Dancing With The Stars"
I am tired of clowns like Cowherd and even this other motor mouth "JT-The Brick" on Fox Sports Radio who also likes to blast Ochocinco at will in negative ways. Calling him negative names over the air. J.T. and Colin are two peas on a pod. Two motor mouth so called talk show hosts who like to talk about African Americans in negative ways all the time over the air.
J.T. was just on the air giving his opinion as to why African Americans kids are not playing baseball. He does not know what the hell he is talking about unless you walk in our shoes!!!
This just shows once again, about sports radio. Their is a MAJOR PROBLEM in AM sports radio in Seattle and the U.S. The problem is a lack of African Americans in sports radio. It is dominated by white men who know NOTHING about the African American culture or lifestyle. Nothing.
In Seattle, sports radio KJR and 710ESPN have a grand total of ZERO African Americans with his or hers own program. THIS IS A PROBLEM WHEN AFRICAN AMERICANS DOMINATE THE MAJOR SPORTS IN THE U.S.
Thank god for Stephen A. Smith and Mike Wilborn and the "Two Live Stews" and a few others in sports radio. We need more. At KJR and 710ESPN here in Seattle their is no African Americans as producers, in sales, in management and of course over the air.
This is why I have started "Sports Inner City Online". A site that has the African American point of view when it comes to sports.
"Sports Inner City Online" is one of only a few urban sports websites on the Internet. PLEASE spread the word about our site. Please send us a e-mail at gcurvey@yahoo.com and tell us how we can improve the site. It is at www.sportsinnercity.com

Tags: 710espn,african americans,barkley,baseball,blog,Chad cchochico,clubbing,comments,commercials,computer,d-wade,dwight howard,espn,football,inner city,jeter,jt,manning,music,negative,nfl,players,pod,Podcast,seattle,sports radio,website,yahoo